Los Angeles Car Accident Attorney / Practice / Pothole Accidents Los Angeles
Los Angeles Pothole Accident Attorney
When Potholes Cause Accidents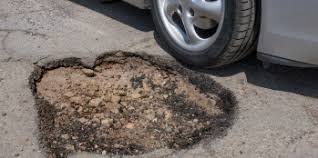 The top three biggest safety problems for on our roadways in 2018 were:
Speeding and Aggressive Driving.
Distracted Driving because of Texting.
Bad Road Surfaces.
Compared to 2017, presently, most motorists were must less likely to say "Speeding and Aggressive Driving" presents safety problems. But vehicle operators and road users are more likely to mention "Bad Road Surfaces," including potholes, depressions, and ruts as a safety concern on the roads. In the United States, potholes can be found on almost every roadway, whether it is a federal, state, municipal, or country road.
These holes in the pavement occur for various reasons and are reoccurring in some areas, no matter how often they are fixed. Areas that have successive snow, heavy rains or storms, often usually have many potholes. As the air temperature changes, the liquids in the street's fissures and cracks sink, expand and contract, loosening the cracked asphalt.
Ultimately, heavy autos like big rigs and delivery vehicles, for example, speed along the process of breaking off loose chunks of the road, creating a concave pit, called a "pothole." Potholes vary in size and shape, and in the damage, they can cause. The road is already bumpy enough in the City of Angels without navigating these landmines. Fixing potholes in Los Angeles has become far less of a priority, due to government cuts and a slow economy.
The problem with ignoring potholes and putting off repairing these road creators is the damage they can do when a car, motorcycle, or truck hits them. They create a danger for damage to the vehicle and potential accidents, causing bodily harm. Damage to car tires and vehicle suspensions are always a threat presented by potholes. But this pales in comparison to the harm it would cause to a motorcyclist who has a tire blow out from unmarked, or diverted areas of the road with potholes.
Basically, there is no good excuse, whether it is due to the current budget for roadways or another reason since not maintaining the roadways creates a hazard for drivers.
What Are Some Hazards Potholes Create?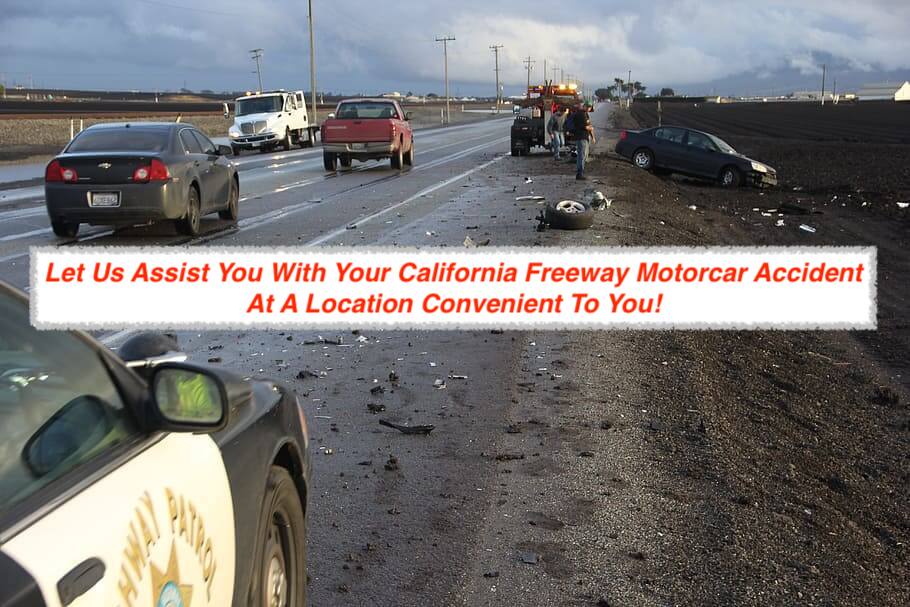 These holes in the roadway can become deep over time and pose a danger of damaging vehicles that hit them, knocking out the alignment or damaging the tire, and they can be responsible for collisions. Collisions happen for two reasons, the driver who swerves to miss the creator in the pavement, risks hitting a vehicle in another lane, or a stationary object.
The second reason is the driver that hits it can lose control momentarily, which can mean over correcting and colliding with another vehicle or hitting a stationary object such as a parked car, or electrical power pole, for example. Sometimes these potholes are obscured. Motorcycles are at particular risk both from the pothole itself, and from the road dust, dirt and debris kicked up by eroded chunks of the asphalt thorofare. Sometimes, especially after a heavy rain, these holes are filled in. If a motorcycle falls into one of these hidden holes, the rider risks severe road rash and friction burns, hydroplaning along the and getting trapped underneath another vehicle sharing the roads.
Every roadway can have potholes, which means if an accident happens because of the road damage, which means the vehicle may be going slow or there can be speed involved. There can be serious damage, injuries, and fatalities in a collision of this kind that is not due to driver error or distraction and it can involve more than one vehicle.
How Do I File A Claim For Pothole Damage In Los Angeles?
Many people don't think they can file a legal claim because of a nuisance like a pothole. Moreover, discussed below, sometimes people get killed as a result of a deep rut or road hole in the street. Now it's up to the survivors to hire a lawyer and sue for wrongful death compensation after a collision, and it is possible to do after an accident. But as you are grieving after the wrongful death of such a close family member, it remains essential to consult an attorney with emotional objectivity as soon as possible, who has experience bringing lawsuits against government entities.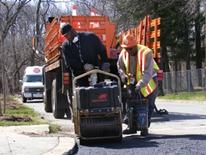 This is because there are sometimes state, local, and federal laws that will apply. And all of that can be confusing and there will also be a different statute of limitations to file the claim in this type of accident. In order to be successful in recovering compensation for lost money on contracts, lost wages, hospital expenses, and physical therapy.
Plus, you will need money for your pain and suffering. After all, it could be lifelong and require us to hire experts like a life care planner to put a dollar amount on your injuries. Moreover, in this type of mishap, having a legal advocate who has experience with these types of cases will be more than helpful to get that huge payout most customers are seeking.
Here's how to report a pothole or to file a claim for damage if your car gets damaged driving over a pothole:
Call 3-1-1 (or 213-473-3231 outside the Los Angeles area) or use the app to report a pothole
In cities other than L.A., call: Beverly Hills: (310) 285-2467 Culver City: (310) 253.6420: (310) 458-2252 or (310) 458-8505 
If your car is damaged from a pothole, take pictures of your car and the pothole then fill out and submit a claim form with the city to be reimbursed.
Check out these tips for having your claim approved. (Source). You can also do it online and upload pictures using the pothole request form here.
Can I Make A California Department of Transportation ("Caltrans") Claim Directly?

Yes. If your automobile, or motorcycle becomes damaged by a hole or a rut in the highways and roads they maintain, there is a way to make direct California compensation claims. But it's a pain in the ass and not easy, even for a lawyer. Here's how it works. Basically, when your total damages fail to exceed $10,000 in repair costs, an administrative procedure allows you to make a claim straight to with the Caltrans by filling out a simple, one-page document. But here's the kicker, most experts agree that less than 10% of all pothole claims filed with Caltrans are honored. They will claim your case does not fall within the coverage guidelines, etc. Hence, you will normally fail to qualify for reimbursement using this process.
One reason so many cases are glossed over is that the plaintiff has failed to meet its administrative burden in arguing negligence on the part of Caltrans. So our advice is to take extensive notes, photographs, and document everything, including medical and repair bills. Not only should you argue that the pothole or depression was caused as a direct result of the pothole, but you must also argue, preferably with evidence, that Caltrans had notice and opportunity to patch, repair or barricade the depression.
And go here to use Caltrans' interactive map and pinning system to report your pothole accident. We happen to be Caltrans accident attorneys if you need additional information. So you can just call us at (213) 596-9642.
If you can't make it happen, you can always try suing in small claims court. But you must still follow the steps laid out in the guidelines of the published administrative procedures. Most of the time, you need to make a government claim and then sue in either a Limited or Unlimited Jurisdiction Los Angeles County Courthouse.
What Are The Driving Directions From Caltrans Los Angeles to Ehline Law Firm Downtown Los Angeles?

California Department of Transportation (District 7).
Location address: 100 S Main St, Los Angeles, CA 90012.
Head

northeast

on

S Main St

toward

W 1st St

Turn

left

onto

W 1st St

0.4 mi

Use the left 2 lanes to turn

left

onto

S Grand Ave

0.5 mi

Destination will be on the right 279 ft.

Arrive at Ehline Law Firm Personal Injury Attorneys, APLC.

633 W 5th St #2890, Los Angeles, CA 90071.
How Long Can A Case Against The Government Take?
This is the government agency or agencies the lawsuit is filed against, and they can be slow, and with any suit, there are delays. Then other issues can create problems, such as having medical and auto insurance that has paid some of the expenses caused by accident. The government will want to reimburse the claimant for the money they have already been paid, and if the pothole were only partially at fault for the cause of the accident, it would complicate the case.
What Are The Pothole Collision Statistics For Los Angeles County From 2017-2019?
Total Collisions, 442 real victims, 10 killed, 587 injured. With 70 victims on the State Highway (15.8%), Ped Collisions 42 (9.5%), Bike Collisions 37 (8.4%), Motorcycle Collisions 57 (12.9%). The primary collision factor in 122 accidents totaled 27.85% of total crashes involving the road condition of deep holes and deep road ruts.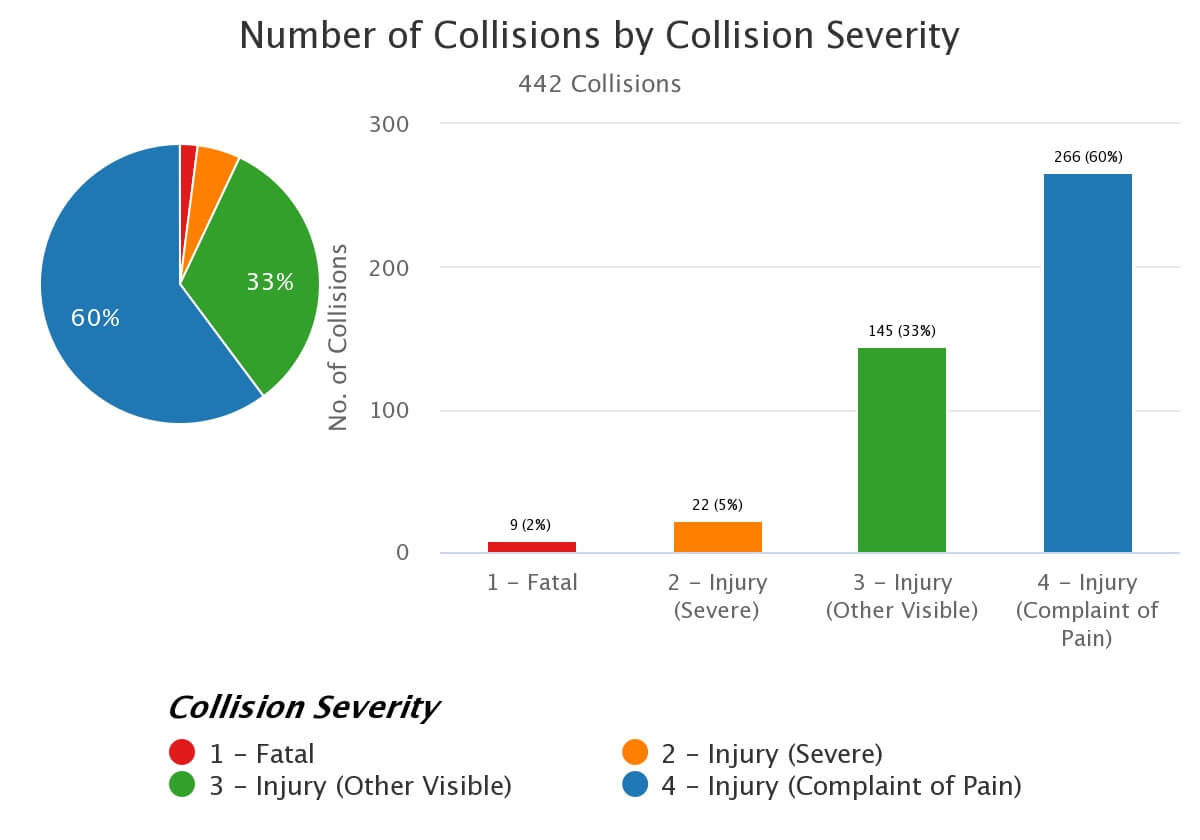 | | | |
| --- | --- | --- |
| Collision Severity | Count | % |
| 1 – Fatal | 9 | 2.04% |
| 2 – Injury (Severe) | 22 | 4.98% |
| 3 – Injury (Other Visible) | 145 | 32.81% |
| 4 – Injury (Complaint of Pain) | 266 | 60.18% |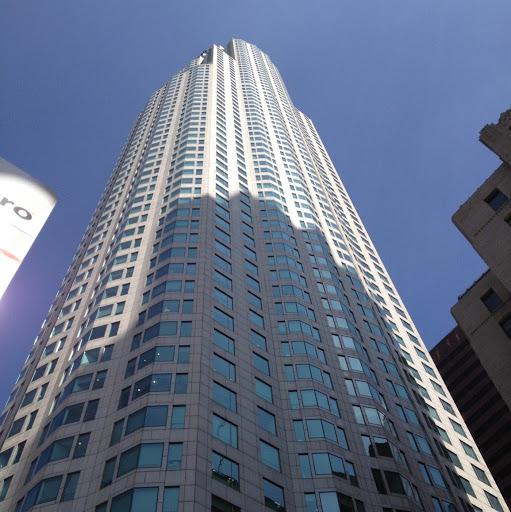 As you can see, with nine fatalities in Los Angeles related to road ruts and holes since 2017, this is a severe problem for bikers and other commuters. And this is why it remains crucial to have an experienced personal injury attorney who has an intricate knowledge of government lawsuits and how they play out to obtain compensation successfully.
What Are Some Examples Of Recent PotHole Related Accidents We Help Clients With In Los Angeles?
On February 2, 2019, at 08:38 am, at Pacific Coast Highway and Ladeene Avenue, in Torrance, California, a roadway pothole caused or contributed to a car accident hit and run with complaints of injuries. In this case, the road condition was listed as having holes or deep ruts. Now in most injury cases, something like this may ve overlooked by a less experienced personal injury attorney.
But perhaps the City of Torrance or Caltrans has some fault here? What if they failed to repair, or warn about the pothole and it caused a car crash? For example, what if the defendant's tire hit a pothole or depression hard? That impact could underinflate or blister a tire. And if those tires were driven while underinflated from the damage, the car could go out of control and even hit a curb, a person on foot, or a parked car. Check your tire tread with the penny test after you run into a rut or pitted asphalt. Don't assume the tire can handle such an impact. Next, assuming there is no auto insurance to pay for the plaintiff's injuries due to it being a hit and run, perhaps money can be had from the government.
But there are strict time deadlines or you can lose your right to sue. Michael Ehline has years of experience in these types of cases. As multiple Super Lawyers Rising Star, and top-notch vehicle accident attorney, you are in good hands when seeking our advice. Below is the Google Map of the accident location. Take a look at the road. Does it still need repairs?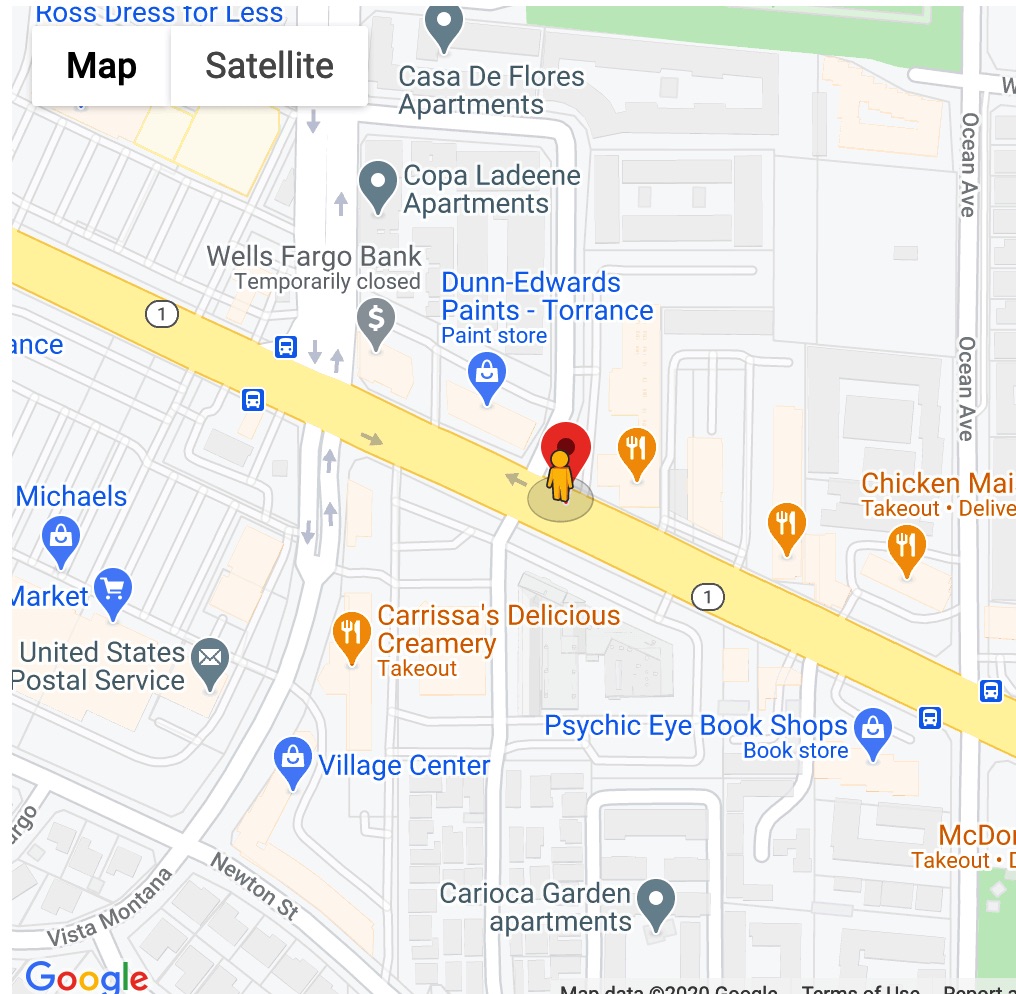 Schedule a Free Legal Consultation With Pothole Accident lawyers in Los Angeles Today
Ehline Law Firm Personal Injury Attorneys, APLC is available to answer any questions you may have so you can learn about your pothole-created accident. We encourage motorcyclists, in particular, to contact us at (213) 596-9642. Sleeping on your legal rights may waive your justice to seek and get money damages.
Ehline Law maintains locations and meeting places in Los Angeles County, Orange County, San Bernardino County, San Diego County, and more. Most of all, our trustworthy and aggressive, statewide law firm is here always helping all types of injured plaintiffs in civil cases just like you.