By Los Angeles Personal Injury Attorney, Michael P. Ehline Esq.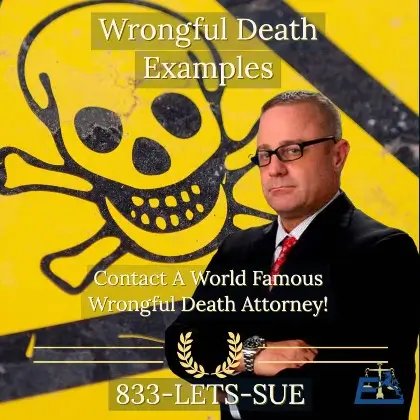 If you lose a loved one due to someone else's carelessness or negligence, you may be able to file a wrongful death claim. Under California law, the deceased's spouse, parent, or child can file criminal death cases.
While nothing can ever fully compensate for the loss of a loved one, a wrongful death case can assist you in recovering damages through illegal death settlements. However, because selecting to pursue a wrongful death claim can become difficult, it is always preferable to consult with an experienced criminal death lawyer who is familiar with the procedure and can help you reach the best possible result.
What Is a Wrongful Death Settlement?
Wrongful death settlements may help you get reimbursed or compensated for the losses you suffered as a result of the death of a loved one. These losses may be both financial and non-financial, such as medical expenditures and burial fees, as well as loss of companionship and pain and suffering. Penalties such as future wages, lost earnings, lost inheritance, and punitive damages might be recoverable.
The amount of money you can get in a wrongful death settlement gets determined by a number of factors, such as who was at fault for the incident, applicable insurance policy limits, whether the motorist was working at the time of the collision, and the decedent's salary before the accident.
Calculating a settlement figure can become difficult and time-consuming, requiring much research and negotiation. You may be tempted to accept a lowball offer from the other group's insurance company without the assistance of a wrongful death lawyer to move on from your loss. A wrongful death lawyer in your area can guide you through the process and ensure you receive a fair and thorough payment.
Paying Out a Wrongful Death Settlement
Once a wrongful death lawsuit gets settled, the at-fault party or insurance company must pay you the agreed-upon amount. There are two methods by which your compensation can get paid to you:
Structured Settlement
You get regular, ongoing payments on a defined schedule if you choose a structured settlement payout. The frequency of these payments is generally monthly; however, their timing is determined by the conditions of the settlement. It takes longer to get all of the compensation owed to you under a structured settlement, and you may not be able to pay off your debts as soon as you would like.
Lump-sum Payment
You obtain all of the damages owed to you at once when you receive a lump-sum payout. This includes all monetary and non-monetary damages decided during the settlement negotiations.
A lump-sum payment lets you immediately pay any significant expenses, such as medical bills and legal fees, rather than deferring or accruing interest. It also offers the advantage of expediting the receipt of payments and the repayment of obligations.
The at-fault party determines how your wrongful death lawsuit gets paid out. An insurance firm with vast pockets is better positioned to pay a lump than a single motorist who requires time to raise funds to pay the wrongful death damages.
Who Can Receive Compensation in a Wrongful Death Suit?
Keep in mind that not just anyone can file this lawsuit. Only the surviving spouse, children (even adult and adopted children), or parents have permission to file a claim under state law.
If any of these parties fail to file a claim within three months of the victim's death, a personal representative of the estate or the estate may launch a case on the estate's behalf.
Compensation may get paid to multiple parties, and the settlement distribution gets determined by the parties concerned. Given the nature of the connection, a surviving spouse is likely to obtain more than a surviving kid.
In many cases, debts owed to hospitals and other suppliers get paid first, followed by the distribution of the remaining settlement funds.
Many parties get involved in litigation, and there are many questions concerning how to divide the payout. A personal injury law firm, such as Ehline Law Firm, can ensure that your rights are protected and that you receive a fair share of the payment.
Ehline Law Firm Can Help: Contact Us Today!
Working with an experienced wrongful death attorney near you can help you achieve the payout you deserve if you are contemplating filing wrongful death lawsuits. Our experienced attorneys at Ehline Law Firm have handled hundreds of wrongful death claims, and we are confident that we can assist you in obtaining a just outcome. Contact us immediately for a no-cost, no-obligation consultation with a friendly and charismatic California attorney.
Call us at (213) 596-9642 to speak to a personal injury lawyer who can give you expert legal advice on obtaining the financial compensation you deserve! We value our attorney-client relationship; therefore, you can rest assured that we fight aggressively for your rights!