If we don't win, you don't pay.
Speak to the Attorney.
Born to serve.
633 W 5th Street #2890
Los Angeles, CA 90071
(213) 596-9642.
2323 S. Voss Rd, Suite 244
Houston, TX 77057
(832) 592-1260.
Date Modified: August 16, 2023
Serious & Catastrophic Injury Law Firm in Los Angeles County, California
At the outset, catastrophic injuries are the type of physical derailment known by medical professionals as "severe injuries." The victim's resulting death, coma, or paralysis remains relatively expensive, quickly bankrupting a once prospering, industrious nuclear family residing or domiciled in Los Angeles County, California.
These accidents and their outcomes can cost families big money and lose time to the victim physically, mentally, and financially. Our award-winning catastrophic injury attorney at Ehline Law Firm has won clients millions of dollars in personal injury compensation verdicts and settlements in Los Angeles County alone.
Since Los Angeles is one of the most populated regions in the U.S., most residents and commuters here have a hectic life, often seeing accidents or avoiding close calls every time they brave LA's mean streets. Catastrophic injuries in Los Angeles are quite common, with accidents causing serious injuries and impacting newly disabled victims for life.
In short, these newly found, weakened conditions represent a severe obstacle for all involved in your circle of trust. Although money can't heal a survivor's nerve damage or PTSD, for example, it can sure help pay your medical bills and help decrease your wage gap caused by losing your job after becoming permanently disabled due to an accident that wasn't even your fault!
And that's where our veracious, Los Angeles catastrophic injury lawyers come into play. Having assisted thousands of personally injured clients over the past 16 years, we have earned a superior reputation for expertise, authority, and trust by all comers.
Below, our superb, caring, auscult catastrophic injury attorney will discuss the many ways we can win big and recover compensation in a fair amount to protect your rights.
The caring legal team at our catastrophic injury law group will hear everything you tell us. We will hang on to every word. After listening and some back and forth, we can enter into an attorney-client relationship if both sides agree it's fair and fiduciary to all parties.
If so, you can rest assured you hired the best lawyers to get a monetary award to cover all your injuries, struggle, suffering, upheaval, and losses since your accident. YOU DESERVE MAXIMUM COMPENSATION.
The pathophysiology of these local injury cases is best understood and dealt with by a special legal team. And you get precisely that when you hire our local civil negligence law firm.
Our distinguished reputation is just part of what we bring to the table. We can turn the tables on the insurance adjuster and get you that positive, upbeat vibe you need during this delicate moment in time.
What Are Some Typical Catastrophic Injuries Ehline Law Firm Can Help You $Win$?
The victim's catastrophic injuries can include:
Spine damage, brain injuries, wrongful death, compound fractures, burns, scalds, and limb loss.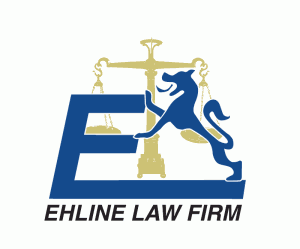 Typical terrible injuries our Los Angeles catastrophic injury attorney helps injury victims with include:
Compound fractures
Internal limb bone fractures
Fractured ribs
Skull fractures
Facial disfigurement
Missing digits
Damage to the nervous system
These remain just some of the common catastrophic injuries categories.
Catastrophic And Serious Injury Causes – Evidence-Gathering Process
Your severe bodily injury could have been caused by many things, including a negligent property owner failing to repair or clear spilled liquids from a floor, causing you or your loved ones to slip and fall. Your injuries could be mild, moderate, or severe, including whiplash at the low end and a head injury, broken bones, or death at the high end.
Automobile accidents and pedestrian accidents, including those caused by defective products, can lead to enormous financial losses for the injured victim's surviving family members.
To win a big case like this, your Los Angeles catastrophic injury attorney must become equipped with a team of experts to gather evidence and finding you the best medical doctors, surgeons, and experts to heal your serious damages and bodily injuries. Paying for all of your treatment costs, job retraining, nursing care, and medication will be costly, even for the wealthiest personal injury victim.
Our superior catastrophic injury lawyers will start working right away to obtain videotapes, police reports, and witness statements to build the value of your insurance claim.
Who Can I Sue For Causing My Catastrophic Injury?
A penniless defendant won't have the money to pay you, preferring bankruptcy over wage garnishment. Your superior, astute, aggressive lawyers at Ehline Law Firm remain experts at identifying the responsible people with the deep pockets to pay your damages claim.
There are two main civil negligence action defendant types:
Private Defendants: These defendants may include Fortune 500 companies, small businesses, private schools, limousine companies, trucking and transportation companies, defective vehicle or parts manufacturers, a manufacturer or sellers of goods, intimate restaurants, and others.
Government Defendants: These will include California State, Los Angeles County, and City of Los Angeles government agencies and defendants like CalTrans (road defects or negligent road maintenance, or the LAPD (exceeding use of force, civil rights, police shootings, assault, and battery intentional tort claims).
What About Jointly And Severally Liable Cross-Defendants and Cross-Complainants?
Sometimes the acts of several types of defendants will jointly and severally cause or contribute to an accident and subsequent injuries. For example, you could be a pedestrian struck by a Los Angeles municipal bus driving too close to the curb (government defendant), forced off the road onto the sidewalk by a negligent FedEx driver's delivery truck (private defendant).
Our lawyers will sue the FedEx driver as a direct defendant and the FedEx corporation under vicarious liability theory. Within six months, we will file a government claim against the vicariously liable municipal bus driver the Los Angeles agency under the Tort Claims Act, as codified within the California Government Code.
Catastrophic Injury Money Damages?
As a personal injury victim harmed by another person's negligence, you are entitled to receive an award of money called "damages." In severe cases, the victim will be forced to consume a medication regimen of expensive, highly addictive, painkilling, narcotic pills, or antibacterial tablets, sometimes for life.
Victims suffering permanent disabilities such as paraplegia may need an expensive, specially modified wheelchair van, wheelchair, including unique home and workplace modifications. Your personal injury attorney's job will be to categorize your evidence and work with experts to nail down and calculate your losses into a demand for compensation.
Damages mainly come in two forms:
General damages for victim's intangible losses like pain, despair, suffering, and emotional malaise, and
Special damages pay the victim's financial costs, including pain medication addiction rehab, lost wages, and medical and other bills.
Together, these are the victims' compensable losses entitling them to receive a monetary damages award of reasonable compensation.
California law helps protect suffering victims stricken with injuries categorized as catastrophic. The catastrophic injury victims' compensation for losses may be huge, but only the right lawyers will bring you the amount of payment you deserve.
Ehline's Los Angeles catastrophic injury Law Firm provides serious injury victims with top-notch legal representation, helping them receive the money spent on medical treatment, physical therapy, psychiatric counseling, surgeries, prosthetic devices, handicapped vehicles, transportation, and nursing care. Our lead Los Angeles catastrophic injury attorney will also seek recovery of the plaintiff's lost income, past, present, and future. Anything catastrophic injuries you are suffering have a financial value.
Our superb, expertly trained staff, led by lead counsel Michael Ehline, focuses on the intangibles and future worsening of severe catastrophic injuries over time.
These charismatic, caring, and listening catastrophic injury lawyers will seek out all general and special damages to cover your losses, bringing a good vibe, guiding the legal process, and explaining everything, so that even a baby can understand. We will hold your hand till we achieve a decisive victory on your behalf, getting you everything you and your loved ones deserve.
IMPORTANT: Punitive Damages are available in rare cases, designed to punish the defendant and send a public message not to engage in acts that cause catastrophic injuries and harm others.
Severity And Magnitude = Catastrophic Injury?
You must remember that due to the severity of the case and the magnitude of your loss, most offending parties take steps to avoid paying compensation. They will try to fight the case, claiming zero responsibility for the victim or their loved ones' losses.
Greedy insurance companies will try and settle the matter, offering suffering, financially desperate victims paltry, insufficient amounts to compensate for their catastrophic injuries fully.
How Can Our Local Injury Attorneys Save Your Catastrophic Case?
In a nutshell, you must save your serious and catastrophic injury case from the jaws of defeat by acting quickly and with vigor. When we step in, we keep you under unnecessary pressure dealing with the offending party or their insurance adjuster over your catastrophic injuries claim for damages. Imagine suffering a spinal cord injury and the intense pain, loopy painkillers, and insecurity of being unable to work after a bad car or motorcycle crash!
You will feel alone, afraid, and confused with no legal representation. That's when you retain Ehline Law's catastrophic injury attorneys.
Besides, the insurance adjuster is not your friend, so forget about getting decent money for your accident-related bodily injuries or the death of a family member without splendid, caring legal counsel.
Our Los Angeles-based catastrophic injury attorneys maintain a location convenient to your workplace. We will come to accident victims and take their important phone call anywhere in Northern, Southern, or Central California, 24/7.
Why Should I Hire Ehline Law Firm Personal Injury Attorneys, APLC For My Catastrophic Injury Lawsuit?
We have recovered over $150 Million for victims suffering severe, catastrophic injuries, including spinal cord injuries, throughout the State of California. Ehline Law's most professional, matchless lawyers have received worldwide recognition from organizations like Newsweek, Forbes.com, CNN, Leatherneck Magazine, California Lawyer Magazine, and many more peer organizations like Lexis Nexis Martindale-Hubbell.
Our dedicated, ethical personal injury lawyer comes equipped with decades of experience litigating court cases in the California city nearest you. If you or a loved one suffered long-lasting bodily injuries due to the negligence of another party, our personal injury legal team would step in, making sure you receive fair and full compensation for your personal injury loss, severe injury, wrongful death, or survival action contract claims, including property damages.
No Recovery Unless Our Personal Injury Team Wins Catastrophic Injury Victims Money
Our cheerful, mindful contingency fee lawyers don't ask you to pay us a dime unless we have fulfilled our promise of settling your case. We will receive our cut from the gross personal injury award upon resolving your insurance claim or the courthouse filing a lawsuit seeking monetary damages.
And we will advance your reasonable costs for things like copying medical and other billing records, ordering copies of police traffic collision investigation reports, and so on.
Get Your Free Case Review From A Catastrophic Injury Lawyer In Los Angeles Today
You can start your damages recovery process by receiving your first free consultation with our compassionate, caring, and helpful legal representative. Go ahead and see how our lawyers listen, care, act, fight, and recover maximum money for your pain, suffering, loss of consortium, wages, and bills since your mishap and well into your expected actuarial life. Catastrophically injured victims should call today to learn more about their valuable legal rights confidentially at no up-front charge. Our very best Los Angeles catastrophic injury lawyer stands ready to earn your respect and trust.
We are available 24 hours, seven days per week, to take your call or respond to the phone number you enter into our online contact form. Let's get down to business and make this world better, starting with your potential catastrophic accident lawsuit in a city near you.
Please call (213) 596-9642 to speak to a civil negligence lawyer near you today.
---
Citations:
Michael Ehline is an inactive U.S. Marine and world-famous legal historian. Michael helped draft the Cruise Ship Safety Act and has won some of U.S. history's largest motorcycle accident settlements. Together with his legal team, Michael and the Ehline Law Firm collect damages on behalf of clients.
We pride ourselves on being available to answer your most pressing and difficult questions 24/7. We are proud sponsors of the Paul Ehline Memorial Motorcycle Ride and a Service Disabled Veteran Operated Business. (SDVOB.) We are ready to fight.