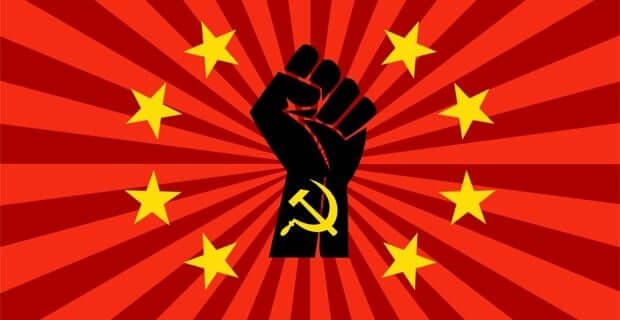 Race and Los Angeles
Ultimate Guide to Understanding LA's Race Riots
Although Los Angeles is one of the most diverse cities in the United States, where generations have pursued the American dream, it is also at the forefront of the most destructive civil disruptions in modern American history. Let's explore the race riots, LA's contentious long history of racial tension with Ehline Law, and our personal injury attorneys. The LA Times has a good interactive timeline of the race riots of 1992, showing the sheer scope and range and the cumulative effect of the riots on the city and development.
History of Rising Racial Tensions in Los Angeles
Let's look at Los Angeles's history of race riots from the lens of Hispanic and African Americans. Older people will recall the seminal racial event of their Los Angeles living as the 1965 Watts riots, lasting five days, caused 34 deaths with almost $40 million in property damage. Like all L.A. riots, blacks largely blamed police actions, with nearly 4,000 members of the National Guard helping end these riots.
Zoot Suit Riots take Center Stage
During World War II, the US soldiers considered Mexican-Americans wearing zoot suits unpatriotic since the country was rationing fabric as war efforts. It came at a time when there was serious racial discrimination against Mexican-Americans in LA, especially after the sleepy lagoon murder verdict in 1943. In this case, the judge discriminated against the defendants charging 17 young Latino men with murder and assault.
A few more incidents between the Mexicans in zoot suits and sailors led to 200 sailors heading to East Los Angeles, a predominantly Mexican-American settlement, on June 4, 1943. The sailors attacked a bunch of young Latino men with clubs, stripped them of their zoot suits, and burned their clothes, starting the zoot suit riots. The Los Angeles uprising continued during the next few days when thousands of residents and service members attacked the young Mexican American males.
As the riots subsided, the Mexican government lodged a formal protest with the State Department to investigate the riot. The report's findings determined racism as the leading cause.
Watts Uprising Breaks Out
In 1965, the LAPD officers beat an African American man and kicked a pregnant woman, spurring the six-day 1965 Watts uprising, resulting in 34 deaths, 1,032 injuries, 4,000 arrests, and $40 million in damages.
To counter negative representations, LA elected its first African American mayor, Tom Bradley, in 1973. Despite that, hyper criminalization of minority communities continued in the Reagan administration throughout the 1980s.
1992 LA Riots Commence in South Central Los Angeles Following Biased Court Verdict
On April 29, 1992, despite video evidence, the jury acquitted four officers charged with using excessive force in arresting unarmed Rodney King, an African American man driving while intoxicated. The news sent shockwaves across Los Angeles as thousands of citizens rioted for six days straight, causing mayhem and unrest. Years of rising tension between the Los Angeles Police Department and the African American community finally escalated into a full-blown riot, causing widespread looting, assault, and arson across bleeding Los Angeles County.
Unable to control the situation, the local government brought in more than 6,500 National Guard members, 600 Army soldiers, and 1,100 Marines to prevent the rampant violence across the city. When the riots ended, the result was devastating: 63 dead, 2,383 injured, 12,000 arrested, and over a billion dollars in property damage. To rebuild LA, $400 million made its way into the city's economy, and policies that foster job training were set in motion.
Police Brutality Leading to George Floyd's Death Sparks BLM Movement
Things had started to settle down until the cold murder of Ahmaud Arbery, an innocent black man killed in a racially motivated hate crime. Amidst rising tensions, Minneapolis police arrested an African-American man, George Floyd, over using a $20 counterfeit bill on May 25, 2020. The Minneapolis police officers held Floyd down, while another had his knee on his neck, resulting in his death, spurring the Black Lives Movement in LA.
According to Martin Luther King Jr, "a riot is the voice of the unheard." Even decades after the civil rights movement, racial discrimination continues against minorities in the country.
Our attorneys stand with the victims of racial discrimination and protect their rights under the Civil Rights Act of 1964. If you're a victim of racial abuse or workplace discrimination, contact us at (833) LETS-SUE for a free consultation on your case.
Driving Directions From Watts to Ehline Law Firm Los Angeles Personal Injury Attorneys, APLC. Drive 28 min (13.3 miles) via I-110 N Los Angeles, CA.
Get on I-105 W in Willowbrook from Wilmington Ave 4 min (1.2 mi)
Continue on I-105 W.
Take I-110 N to W 4th St in Los Angeles.
Take the 6th St/9th St exit from CA-110 16 min (11.6 mi)
Take S Hope St to W 5th St 2 min (0.4 mi)
Ehline Law Maintains locations and meeting places in Long Beach, Torrance, Marina del Rey, Santa Monica, San Bernardino, and Riverside. We can visit your home or bedside anywhere in Northern, Central, or Southern California.