Posted on Wrongful Death Blog / Blog / Proving "Loss of Consortium" in a Wrongful Death Case
Proving "Loss of Consortium" in a Wrongful Death Case
Following a personal injury or death to one's spouse or registered domestic partner, or other close family members in California, "loss of consortium" refers to the loss of intimacy, moral support, and/or companionship. 
The plaintiff has an entitlement to non-economic damages for loss of consortium after losing a loved one. This is monetary compensation for the anguish, loss, and devastation from losing a partner's or spouse's companionship and regular relationships.
Economic damages, such as the injured or deceased spouse's lost earning ability or either party's medical expenditures, are not included in the recovery.
Loss of consortium damages is identical to pain and suffering damages in Los Angeles, California in this regard, but for a car accident, or some other negligence amounting to a personal injury lawsuit under California state law.
In a "loss of consortium" action in Los Angeles, a spouse or a registered domestic partner must prove four elements:
Someone else's negligence or other wrongful act harmed the partner or spouse.
At the time of the injury, the plaintiff and injured person were legally married or possessed a valid registered domestic partnership.
The plaintiff got deprived of the consortium of their spouse or partner.
The defendant's negligent act caused this loss.
A friendly and charismatic personal injury lawyer from Ehline Law Firm addresses the following topics to assist you better comprehend California's "loss of consortium" wrongful death law, and insurance policies in an accident claim.
How Do You Prove Loss of Consortium?
The Definition
Calculating Damages Awarded In Consortium Cases
Who Can File Such Cases?
Limitations
We Can Protect Your Legal Rights
What Is "Loss of Consortium?"
A loss of consortium claim is frequently brought by the family member or spouse of an individual who got wounded or murdered due to the defendant's negligent or malicious behavior as part of a personal injury claim.
The premise is that the individual who got injured or died cannot give their spouse or family member the same love, sexual relations, affection, comfort, companionship, or society, as prior to the accident because of the defendant's actions. As a result, the injured person's family member or spouse has a consortium claim for the damages.
A wrongful death attorney will be most familiar with these types of damages.
How Do You Calculate a Loss of Consortium Claim?
Loss of consortium is a type of harm that gets frequently classified as "generic" or non-economic damages, implying that it is a loss for which money is just an inadequate substitute.
The following are some further examples of generic damages:
Embarrassment
Humiliation
Pain and suffering
Loss of companionship and society
Emotional distress
Mental anguish and shock
These types of losses (including their monetary value) are usually left to the jury or judge's discretion. Due to the difficulty of quantifying these types of damages, you may need to hire an experienced personal injury attorney to establish a more specific financial amount for a loss of consortium claim.
Who Can File Loss of Consortium Claims?
Spouses and Domestic Partners
Only spouses could file a standalone claim for loss of consortium in the past. Many states, on the other hand, have modified this threshold, allowing domestic partners to pursue a claim for loss of consortium. Every state has its own set of rules.
Parents and Children
A kid or parent may also pursue a claim for loss of consortium in several states. In such a case, the parent or child would argue that the injured party is no longer capable of providing the same amount of care, compassion, and love as before the accident. In this case, the parent or child needs to establish that the physical harm had irreversibly affected the parent-child relationship and prove loss.
Loss of Consortium Cases Limitation In a Personal Injury Case
Your county's legislation may limit the loss of consortium claim (or by an insurance policy). In several states, for example, proving a legitimate marriage is a requirement before filing for financial compensation for wrongful acts. As a result, if the couple divorces before the trial, the amount of compensation awarded gets reduced.
Find out more with a free case evaluation to find out what your loss of consortium claim might yield under California law.
Even in jurisdictions where companionship comfort in same-sex marriage gets outlawed, other states may enable same-sex couples to file claims to recover damages for loss of love, affection, and counsel.
Many liability policies feature "single injury" limitations regarding the insurance side, meaning that the per-event coverage of the insurance company gets capped, and a claim may get classified as a separate consortium case for policy purposes.
Preparing to Claim Damages: Get Legal Advice from Ehline Law Firm
Your marriage or relationship's sensitive and intimate features get brought to light if you file a loss of consortium claim. As a result, you should decide if you are willing to bear the rigors of the defense attorney's interrogation throughout the trial and deposition.
Our Ehline Law Firm lawyers prepare you adequately as we value our attorney-client relationship. Call us at (213) 596-9642 for a free consultation. 
Michael Ehline
---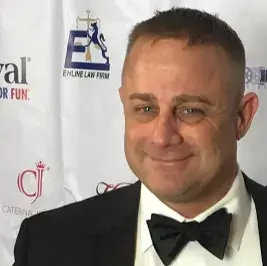 Michael is a managing partner at the nationwide Ehline Law Firm, Personal Injury Attorneys, APLC. He's an inactive Marine and became a lawyer on the California State Bar Law Office Study Program, later receiving his JD from UWLA School of Law. Michael has won some of the world's largest motorcycle accident settlements. He compassionately helps clients recover after serious injuries.