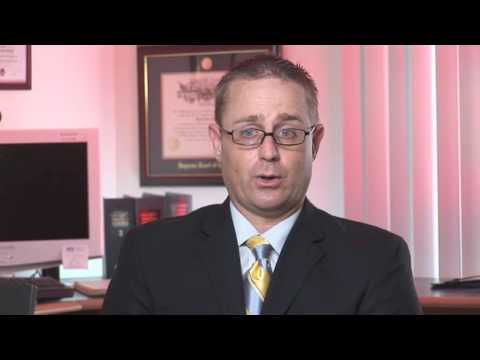 A loved one's death is always challenging to take; nevertheless, a death caused by someone else's negligence may cause much more than sadness, anguish, and resentment. You may want to pursue justice for the victim's death and hold the person responsible for their death accountable.
The most effective strategy to do so is to file a wrongful death lawsuit against the responsible party and seek legal reparations with the assistance of our friendly and charismatic attorneys.
Understanding How to Make a Wrongful Death Claim
Consulting a Wrongful Death Attorney
Before doing anything else, consult an experienced wrongful death lawyer in Los Angeles. You go over the events leading up to the wrongful death action, how much you should get compensated for the financial and emotional losses you've suffered, and what measures you can take to make a compelling wrongful death case in court. While money can never bring a loved one back, it is safe and just an alternative to seeking financial compensation.
Suppose the family member contributed to your household expenses. In that case, your family members might face financial hardship due to lost income – not to mention your departed loved one's funeral costs and burial expenses. Thus, seeking financial compensation serves as a form of justice and as a financial support safety net for the future of surviving family members.
Filing a Wrongful Death Lawsuit Before the Statute of Limitations
In California, wrongful death claims are subject to a statute of limitations, which specifies the period of time a victim has to submit a wrongful death claim after the crime occurred. A surviving spouse, children, or other family member has two years from the date of their loved one's death to bring a claim, just as in other personal injury cases.
If you are late to the deadline, you and anybody else who may bring a wrongful death claim for your lost loved one lose their right to file wrongful death claims.
Preparing Your Wrongful Death Case
Wrongful death cases need to be prepared together with your wrongful death lawyers. It is up to the jury and judge to resolve wrongful death cases after they got presented in court. An excellent personal representative can present a compelling case with sufficient evidence to support your wrongful death suit. They must also have sufficient experience to make a convincing case for the amount of compensation they consider you have an entitlement to.
Damages Compensation Explained
When the court and jury determine that your loved one's death resulted from negligence, they ensure that justice gets delivered when you seek compensation. While this does not bring the person back, it helps you cope with your sorrow and protect your finances after they die away.
Once judges in California agree that a person deserves compensation when wrongful death occurs, they must divide the compensation amount into two categories: economic and non-economic damages.
What Damages Can Include
Your financial or economic losses include the financial assistance, gifts, perks, and domestic services that the deceased person would have supplied, as well as medical bills, funeral expenses, and burial costs. The loss of their affection, friendship, protection, enjoyment of intimacy, and direction are non-economic losses. Experiencing the aftermath of a loved one's tragic death may become a trying experience for anybody. However, there is an opportunity to get justice and come to terms with the loss and the responsible party or parties. Surviving spouses need the support of a knowledgeable and experienced lawyer to ensure they achieve the justice and compensation they deserve in wrongful death lawsuits.
Seek Justice by Scheduling a Free Consultation: Ehline Law Firm Can Settle Wrongful Death Claims
Ehline Law Firm has the knowledge and expertise to assist you with wrongful deaths. They understand that persons who were injured or lost a loved one due to someone else's negligence deserve to be fairly compensated. We strive to achieve a favorable attorney-client relationship so that you trust us to handle your personal injury claim and prove wrongful death.
We can provide you with legal representation to recover compensation, whether you lost someone due to medical malpractice, motor vehicle accidents, criminal acts, or another wrongful act. We are the best in the business and will fight like crazy to help you obtain maximum compensation while providing swift, compassionate assistance. Call us today at (213) 596-9642 to schedule a free case review with a wrongful death lawyer.
Main Los Angeles Location
633 W 5th Street #2890 Los Angeles, CA 90071 (213) 596-9642.