If we don't win, you don't pay.
Speak to the Attorney.
Born to serve.
633 W 5th Street #2890
Los Angeles, CA 90071
(213) 596-9642.
Date Modified: June 9, 2023
Are you looking for a competent team of Fremont car accident lawyers that you can count on to win your case? If we don't win, you don't pay.
Do you need reliable legal counsel from a compassionate and experienced attorney?
We can even help you with criminal defense over false charges in accident reports if you're an injured person facing legal fees and costs and not at fault for your serious injury or death.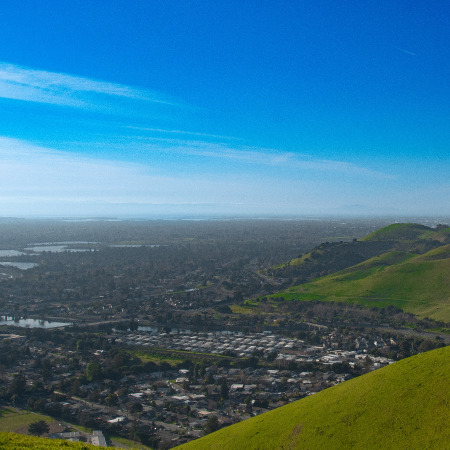 Families can lose everything without a Fremont car accident attorney with extensive case representation experience. Our law firm has recovered millions of dollars for wounded and suffering clients in the State of California and helped them return to normality.
At Ehline Law, we take great pride in protecting the rights of car accident victims and ensuring that injured clients receive the compensation they rightly deserve after suffering at the hands of a negligent party.
Why Choose Ehline Law Firm to Fight Your Case?
Statistics show that clients who hire skilled personal injury attorneys receive higher compensation as a result of their legal counsel. However, choosing the best lawyer can be challenging, and if you make the wrong choice, your personal injury case may not achieve the desired outcome.
Because we have built a stellar reputation for our rigorous and unwavering legal representation, you will have the assurance that you will be taken seriously. With vast experience, you can count on our team to protect your rights and hold the at-fault party liable for their role in the car accident.
Understanding California's Comparative Fault Law
Every driver acknowledges the fundamental responsibility to drive safely, paying attention to pedestrians and other motorists, and obeying all traffic laws, including speed restrictions or DUI.
A Motorist Can Be Held Liable for Failing to Uphold Their Duty of Care
However, they are more likely to be held accountable for an accident if they engage in careless driving behavior and injure someone else. Regardless of the extent of their injuries, the car accident victim may be eligible to receive a variety of compensable damages to aid in their recovery following a car accident. Stay focused and call us before ruining your chances to recover maximum compensation. Look at our peer and client reviews to get a sense of what to expect when you hire us to lead your case to victory.
You Can File a Claim, Even If You Were Partly to Blame
California follows a comparative fault system when it comes to auto accidents. This means that the fault of both parties is compared to determine the compensation awarded to personal injury victims.
Liability must be established, and negligence must be proven in every car accident case. According to the comparative-fault law, even though the other person is also to blame, the person who caused the collision can still be held accountable for compensating the injured party.
The wounded may file a personal injury claim or lawsuit against each party who is liable in circumstances where there are several parties involved. It could be difficult to demonstrate negligence depending on the details of the event and the evidence at hand, which is why hiring a reliable Fremont car accident lawyer is essential.
Should You Pursue a Legal Claim After Sustaining Injuries in a Motor Vehicle Accident?
If you've been in a car crash recently, you might wonder what the injury claim procedure comprises and whether you're eligible for compensation. We will explain everything with compassion and patience at the moment you suffer while dealing with your losses. We know how complex and demanding daily life may be to deal with and accept in the wake of traumatic or disastrous events.
Typical Injuries Our Fremont Car Accident Lawyers Pursue?
Before filing a personal injury lawsuit, you need to know if these injuries are compensable under California personal injury law. Don't worry. We will hold your hand and help get you back on your feet with quality service after forming an attorney-client relationship early in the matter.
Here are the typical injuries will pursue in a bodily injury claim from the other driver's insurance company, government agency, or private businesses on behalf of injuries clients:
Traumatic brain injury
Internal bleeding
Spinal cord injuries
Dog bites
Wrongful death.
We can also help injured victims receive money for property damage from the other drivers and their insurance companies in the Fremont area. What are you waiting for? Reach out to discuss your legal rights to total compensation in California today! Everything we do will be in your best interest, confidential, and at no risk or charge unless we win compensation.
Claiming Damages
When you take legal action with the help of a Fremont car accident lawyer, you can ensure that you receive compensation for the damages incurred as a result of the accident. We can help you obtain special economic and general, non-economic damages for items like long-term injuries, pain, and suffering. We win big by leveraging our legal resources on your behalf in all legal areas at play.
Here are some of the losses you may claim in your car accident case:
Medical expenses
Lost wages
Pain and suffering
Compensation for ongoing treatment
Loss of enjoyment of life
Permanent disability.
Each personal injury case is different based on variables documented in the medical records, like the severity of your injuries and the kind of incident you may have been involved in. Every victim receives a unique strategy and approach from the legal team at our world-famous law office.
We put in a lot of effort to make sure that all insurance policies are taken into account, the at-fault driver's negligence is established, and you can obtain full compensation for your losses from San Jose to San Francisco County, Northern California. And all this can be done swiftly out of court when clients hire the right legal help to recover compensation for negligent acts from insurance carriers.
Holding the At-fault Party Responsible
You won't just get compensation to cover your medical expenses when you pursue legal action. You also hold the motorist at fault responsible for their negligent driving. This can prevent future incidents of this nature. When you are injured, you can put our over 30 years of combined experience to work for you by dialing (833) LETS-SUE.
Common Causes of Car Accidents in Fremont, CA
Fremont is home to Silicon Valley, the world's tech capital, which means, based on the evidence, it receives lots of traffic. With the influx of people during peak hours, accidents are inevitable. If you suffered injuries from collisions with cars, in most cases, for example, the most common causes involved the carelessness of the other driver.
Most of the time, they occur due to distraction and lack of focus, like playing with a phone instead of keeping your eyes on the road while behind the wheel!
There are a variety of factors why motor vehicle accidents happen in Fremont, such as:
Distracted driving
Driving while intoxicated
Speeding
Failure to yield to the right of way
Disobeying traffic laws like running red lights
Aggressive driving
Street racing
The presence of road hazards
Inclement weather conditions.
Our very best personal injury attorney and his team have prepared many of these cases for trial with a first-class investigation of the defendant or business and inspecting the vehicles and the accident scene for complicated, vital evidence. Our law offices have protected many cases, including the statute of limitations, to settle for and recover the most significant financial amount possible. After crashes on surface streets and highways, recovering compensation from insurers is what we do best, and it will be fair compensation, or it's not a fair settlement.
A personal injury lawyer will investigate the car accident to help you determine whether an act of negligence caused the event. Speaking with us immediately means you can decide how to proceed in your best interests as you undergo physical and emotional rehabilitation without enough health insurance coverage, for example.
Note: Don't BLOW the Statute! Please speak to us before blowing the statute of limitation or accepting a lowball settlement offer from the insurance company for the liable parties. You'll be glad you received our legal services and assistance for you or your injured family member.
Common Types of Cases Our Fremont Car Accident Attorney Handles
Bicycle Accidents
Motorcycle Accidents
Truck Accidents
Pedestrian Accidents
Careless drivers
Bus collisions.
Let us handle the legal and insurance company paperwork and help obtain the compensation you or a loved one are entitled to pursue. Consult with us today by dialing (833) LETS-SUE, and we will work on a percentage and collect no fee unless we win your reimbursement and compensation benefits case.
Who Can Be Held Liable for Injuries in Car Accident Cases?
The truth is that personal injury cases are seldom straightforward, particularly concerning car accidents. Because more than one party is often involved, navigating your case without the help of a competent car accident lawyer can be challenging.
Here are some of the parties that can be held liable for your medical bills and lost wages:
A vehicle owner or negligent driver
Multiple drivers
The motorist's employer
A rideshare driver
A motor vehicle or car part manufacturer.
How Our Fremont Personal Injury Lawyers Can Help
A Fremont personal injury lawyer will have the resources to ensure a favorable outcome for your car accident claims. We are committed to making the bad guys compensate you and will look for evidence of drugs and alcohol use as we conduct our investigation.
Our attorneys can help in the following ways:
We investigate the case to obtain evidence to support your claim.
Our team ensures that a healthcare practitioner evaluates you and receive the treatment you need to recover fully.
We will use our advanced legal skills to negotiate with the insurance company and other parties to ensure you get the maximum compensation.
Expert witnesses will also be called to evaluate the case and provide valuable evidence, like helpful accident scene photos, to share with the insurer.
Lawsuits may not be necessary if we can find the facts needed to prove liability and damages. So buckle up and let us get to work!
Contact Our Famous Car Accident Legal Team in Fremont, CA Today!
Would like like to discuss all aspects of your case before settling? Is your case even worth pursuing? Most victims put off hiring Fremont car accident attorneys because of the costs involved. Fortunately, we work with compassion on a contingency fee basis, which means you don't pay us until we secure compensation.
To book your free consultation, contact us by calling (833) LETS-SUE or by filling out the convenient website contact form to communicate via e-mail or text about your serious injuries and obtaining justice in the form of money.
Michael Ehline is an inactive U.S. Marine and world-famous legal historian. Michael helped draft the Cruise Ship Safety Act and has won some of U.S. history's largest motorcycle accident settlements. Together with his legal team, Michael and the Ehline Law Firm collect damages on behalf of clients.
We pride ourselves on being available to answer your most pressing and difficult questions 24/7. We are proud sponsors of the Paul Ehline Memorial Motorcycle Ride and a Service Disabled Veteran Operated Business. (SDVOB.) We are ready to fight.