Beverly Hills Personal Injury Attorneys
Beverly Hills, CA 90212
(424) 666-3967
---
No Win, No Fee Vow.
Free Case Consultation.
Battle Tested Success Record.
Table of Contents:
Were you hurt in a slip and fall, dog attack or vehicle accident in Beverly Hills, CA? If so, call Ehline Law Firm for a free consultation to learn your rights.
---
Call (888) 400-9721.

"Dedicated to Beverly Hills Accident Victims Since 2005."
About Beverly Hills.

Although BH remains confined to just 5.7 square miles, it has a quiver of robust and wealthy residents of at least 35,000 people at the latest census. Located in Los Angeles County, it remains ringed by several towns, including West Hollywood. Also, Beverly Hills ("BH"), California is very famous. As an example, it had a TV show named after its zip code (Beverly Hills 90210). BH is also the subject of several motion pictures (Beverly Hills Cop. etc.).

Additionally, BH has many other mentions all over the popular media on any given day. Primarily, this is because BH houses several famous stars, 5 and 6-star hotels. Also, it is home to the world-famous Rodeo Drive retail outlets ringing its strip. But its nexus remains bound up in its roads and high traffic.

As an example, Gaspar de Portolá discovered the future Beverly Hills on August 3, 1769. The trails he used to find it, eventually became the crowded, accident-prone Wilshire Boulevard.

How it all Started

Ultimately, in 1828, Maria Rita Quinteros de Valdez and her spouse ended up owning future BH in the form of a ranch. Accordingly, they named their new 4,500-acre plot "Rancho Rodeo de las Aguas." But Mrs. Rtia Quinteros de Valdez sold the land in 1854. The new owners in succession were Benjamin Davis Wilson (1811–1878) and Henry Hancock (1822–1883).

Ultimately, business choices broke the ranch up into several 75-acre parcels. Caucasians from places like New York ultimately bought up these parcels of land. As a matter of fact, Henry Hammel and Andrew H. Denker ended up with the lion's share of BH and set up lima bean farms. Accordingly, it acquired a new name, the "Hammel and Denker Ranch."

But around 1900, oil prospectors bought them out to set up a crude oil drilling company. However, after locating little oil, and lots of water, its innovative explorers decided to convert the land into an "all-white" city called "Beverly Hills." Its first home was build around 1907. Ironically "restrictive covenants" made it impossible for Jews and other racially "impure" to purchase land.

But blacks, Hispanics, and others "inferiors" were servants of the white landowners could at least buy land. But later on, these laws were found to be illegal. Modernly, some of the city's wealthiest residents are in fact, Jews, many of them personal injury attorneys.

Beverly Hills Hotel Makes it a Hot Spot for Actors?

Now here is where it gets interesting. Ultimately, in 1912, the Beverly Hills Hotel was constructed. Also, this was before BH became incorporated as a city. As a result, many famous movies stars frequented the hotel. In fact, it became quite popular with the elite.

As an example, in 1919, Douglas Fairbanks and Mary Pickford constructed a mansion on Summit Drive. After the Beverly Hotel created the 6-star polo lounge in the 1940s, even more, famous people flocked to BH. Because residents and city planners have historically opposed efficient bussing, expanding traffic lanes, and even subways, traffic accidents are a significant problem in the busier parts of the city, such as the areas servicing Rodeo Drive.

But there is a light at the end of the tunnel. As an example, the Westside Subway Extension project called the Purple Line of the LA Metro Rail will allegedly be completed in around 2020. So these planned subway extensions will run through Beverly Hills.

Additionally, two new subterranean stations at Wilshire/La Cienega and Wilshire/Rodeo are to be added to service the city. Obviously, this will add to even more foot traffic. This article addresses the continual problems associated with slow improvements when it comes to traffic safety, especially among bicyclists and pedestrians.

In summary:

Beverly Hills is perhaps the most popular destination for residents and visitors of Los Angeles. Rodeo Drive, with its fashionable clothing and retail outlets, expensive, exotic, and luxury cars parked and moving along everywhere; it is like the dreamland of the rich and famous.

Besides the run of mill slipping on a banana peel, auto accidents are one of the most challenging points for any individuals' life.

But there are always many consequences for the victims involved. Meanwhile, while in this state of confusion, it is not difficult for the victims to become overwhelmed during the aftermath.

This is why it is so important to have a helpful, experienced guiding hand at every step of the way.
To begin with, the Ehline Law Firm is among the leading Beverly Hills personal injury law firm with offices in all of Southern California.
Also, Ehline Law Firm's team is experienced and conscientious.
Our lawyers have a special rapport with every client.
It is upon this Foundation that our office built our reputation.

Beverly Hills Accidents We Help With?

We deal with all types of personal injuries resulting from the negligence of another. We assist both residents and visitors to the city in a vast array of accident cases, including:

Traffic Accidents (car, bus, truck, bicycle, pedestrian, and motorcycle wrecks, for example.)
Slip, trip, and falls. (claims against the city and private actors for dangerous or substantially changed conditions like elevated or uneven sidewalks, potholes, open trenches, etc.)
Falling and flying object accidents. (such as treads flying off a big rig, a wheel severed from a moving vehicle's axle or construction debris like chunks of concrete flying in the air from a jackhammer.)
Elder and dependent adult abuse.
Cruise ship Jones Act claims. (for those residents who travel.)
Claims against the City of Beverly Hills under the Tort Claims Act.

As a famous tourist town, Beverly Hills has the misfortune of being plagued by the same type of high accident rate other densely inhabited areas countenance.

When someone else is responsible for your injuries, whether, through recklessness or carelessness, you are entitled to indemnification.

So if you went through agony because of the negligence of someone else in or around the City of Orange area, once your acute medical needs have been handled, the next move is to contact a prominent personal injury lawyer. Ehline Law Firm maintains a well-known law practice with an office in Beverly Hills.

As can be seen, we will boldly fight to assure that you win the payment you have coming. In furtherance of our client-based approach, we always work on a contingency basis. In other words, we don't get an attorney's fee unless we secure a settlement or jury verdict.

What can you get moneywise if you've been injured in a Beverly Hills accident?

First of all, it Depends on the nature and severity of the injury. But beyond that, your ability to prove the negligence of the other party is key. But a good lawyer can help you get restitution for:

Lost future earnings and loss of power to advance in a career.
Lost present and past wages.
Medical and rehabilitative expenses.
Emotional/Mental pain and anguish.
Physical pain and suffering.
Permanent disfigurement and disabilities.
Job Re-Training, etc.

In the final analysis, other factors exist that can make it more difficult for victims to garner adequate and just compensation. With light or insufficient evidence, sometimes the court or jury panel may decide the victims has "comparative fault."

Because of this, the victim and the other party are both found partially responsible for the accident. When that happens, the victim may only garner partial compensatory damages and not be made whole.

Sometimes someone else also has complicit negligence for your accident. For example, the owner of a pizza delivery store may have to cover the negligent delivery driver who was acting in the course and scope of employment.

If so, and the employee ran someone over, Ehline Law Firm can probably help you receive reimbursement for your above mentioned medical costs, loss of wages, permanent disability, and pain and suffering.
Beverly Hills Traffic Accident FAQs.
What are the General Beverly Hills Auto Accident Statistics?
From 2006-2018, reported traffic data collated for Beverly Hills, CA, shows there were 4,021 auto collisions with 23 people killed, and 5,367 injured in this city.
Consequently, bike, pedestrian, and motorcycle wrecks resulted in more serious complications for these victims than for passengers and occupants of enclosed vehicles.
What Is the Most Dangerous Intersection in Beverly Hills by Collision Count?
1
ROXBURY DR & SANTA MONICA BLVD
13
2
CAMDEN DR & SANTA MONICA BLVD
11
3
BENEDICT CANYON DR & SUNSET BLVD
10
3
BEVERLY DR & LITTLE SANTA MONICA BLVD
10
3
BEVERLY DR & SANTA MONICA BLVD
10
3
BEVERLY DR & SUNSET BLVD
10
3
CANON DR & SUNSET BLVD
10
3
CRESCENT DR & SUNSET BLVD
10
3
HARTFORD WAY & SUNSET BLVD
10
3
RODEO DR & SUNSET BLVD
10
Most of all, intersection accidents number among the most common and most dangerous accidents to pedestrians, bicycle riders, and other motorists.
As detailed above, the most dangerous intersection in Beverly Hills is Roxbury Drive and Santa Monica Blvd., which is situated just off the off-street parking structures serving Rodeo Drive. Also shown in the Google map, is a humongous four-way intersection with large, striped pedestrian crosswalks on all four sides.
There are also traffic lights and pedestrian crossing signals for the blind and impaired. Interestingly, this is not Rodeo Drive. Instead, it remains a heavily trafficked thoroughfare servicing this area.
At present, the area remains sandwiched between residential housing and commercial buildings. Significantly, from 2006-2018 at least 13 wrecks were reported here, many involving walkers and bicyclists.
What are the Top Traffic Accidents in Beverly Hills Where the Victim is not Inside a Car?
Pedestrian collisions = 543 (13.5%)
Bicycle accidents = 276 (6.9%)
Motorcycle collisions = 254 (6.3%)
As can be seen above, the top non enclosed vehicle accident in Beverly Hills remains the person on foot getting hit, or run over, aka, the pedestrian accident.
Moreover, there were 543 pedestrian accidents during the reported period, making up 13.5% of traffic collisions in this town. But there are many reasons for this. An example, is a person walking. In short, this victim doesn't have the protection of a roll cage and seatbelts, etc.
But the sad fact is that Beverly Hills, in particular, is challenging to navigate for a visitor. Most of all, the place is wrought with distractions. First off, we will discuss below, some of the efforts the city has taken to make pedestrians walking about in Beverly Hills, in particular, safer.
But first, let's get a baseline on the various ways people are injured or slain on the roads of this rich, vibrant community. During this same period, the data table and corresponding pie chart below shows 22 people died, and 82 people suffered serious injuries in a Beverly Hills vehicle wreck.
What are the Top Three Reported Beverly Hills Traffic Accidents By Type of Collision?
The top BH auto accident collisions by rating are as follows:
Broadside = 1,582 wrecks, representing 39.34% of all traffic crashes in Beverly Hills.
Rear End = 950 wrecks, representing 23.63% of reported collisions during the reporting period.
Pedestrian v auto, representing 450 victims, or 11.19% of total traffic accidents in Beverly Hills during the same time frame. For the additional categories of types of collisions, see the below data table and pie graph chart.


Notice again the pattern of people on foot making up a significant number of auto accident victims in BH.
What are the Top Three Worse Times of Day, Week and Hour For Beverly Hills Automotive Wreck?
As noted in the chart, the top worse days and hours to drive in Beverly Hills are:
Fridays during the hours of 3:00 pm - 5:59 pm (totaling 209 collisions)
Wednesdays and Thursdays during the hours of 3:00 pm - 5:59 pm represents a statistical dead heat (189 crashes each day, making up 378 wrecks)
Tuesdays during the hours of 3:00 pm - 5:59 pm (totaling 176 collisions)
Clearly, the worse time of day to drive in Beverly Hills during the week insofar as car accidents are concerned is between the hours of 3:00 pm and 5:59 pm.
Surprisingly, Saturday between the hours of 12:00 and 2:59 pm is the only time there are more traffic accidents than the hours of 3:00 pm and 5:59 pm. And this makes sense because so many people are commuting and shopping on Saturdays around noon time.
What are the top Three Beverly Hills Traffic Accidents By Degree of Injury?
So for purposes of this study, we presumed that a fatality is the most grievous type of bodily harm. Closely followed are the more severe and serious abrasions, road rash, broken bones, brain injuries, and then the less severe malaise involving some bed rest and whiplash perhaps.
What are the Top Three Vehicle Code Violations Causing Beverly Hills Traffic Wrecks?
The top three California Vehicle Code Section violations cited as causes of Beverly Hills car accidents are as follows:
Automobile Right of Way = 1,103 (27.43%)
Unsafe Speed = 840 (20.89%)
Traffic Signals and Signs = 360 (8.95%)
As can be seen in the reported traffic statistics, the top cause of Beverly Hills accidents appears to be the failure to yield the right of way.
By the same token, with so many distractions, and people coming and going in such a rush, it makes sense that sideswipes and broadsides would often occur in Beverly Hills. Obviously, places like Rodeo Drive are rife for failure to yield collisions. In the same fashion, distracting street signs, advertisements, billboards, and storefronts add to the confusing flux.
For these reasons, unsafe speed as the number two cause of crashes here is also making sense as a common top collision factor.
After all, safe speed, and not just posted speed is what matters when navigating such a bustling locale. So if it's bumper to bumper, or you see a lot of kids, elders, etc., you slow down, put your phone down and observe traffic.
Coming in at number three for causes of car accidents in Beverly Hills is the failure to obey signals and signs. So don't become a traffic accident statistic yourselves. At the same time, the best way to avoid a wreck is to pay attention, don't follow too carefully, look before starting or backing your car, and remember not to impede the flow of traffic.
So for example, don't hazardously park your vehicle. And never try to pass another vehicle to get a parking spot unsafely. Don't break laws trying to get to your destination faster.
Also, so many people are fidgeting with their dials, taking selfies it's silly. Also, still others are trying to catch a glimpse of some famous person. So they fail to pay attention to posted speed limits, and the near presence of vulnerable pedestrians.
Anyways, don't be that guy! With this in mind, remember, pedestrians almost always have the right of way! So pay attention!
What are the Top Beverly Hills Traffic Accident Victims by Their Role?
As noted, out of 5,390 victims, top victims by role are:
Drivers, totaling 3,501 victims, making up 64.95% of injured parties in a collision.
Passengers make up 1,058 of casualties, scaling in at 19.63% of sufferers.
Pedestrians total 556 of what can only be described as the true underdogs in a crash. In this case, people on foot make up 10.32% of BH car accident victims.
Also, notice that although bicyclists don't make the top three list of victims. But like pedestrian accidents, riders suffer greater personal harm during an impact, than say, a car passenger wearing a lap/shoulder harness in a similar crash. Still, bicyclists make up 270 victims at 5.01% of the total statistical balance.
"Broadside = 1,582 wrecks, representing 39.34% of all traffic crashes in Beverly Hills.

Rear End = 950 wrecks, representing 23.63% of reported collisions during the reporting period.

Pedestrian v auto, representing 450 victims, or 11.19% of total traffic accidents in Beverly Hills during the same time frame. For the additional categories of types of collisions . . ."
Just Click to:
---
Beverly Hills Pedestrian Accident FAQ's
What are the Top Three Vehicle Code Violations Causing Beverly Hills PEDESTRIAN Accidents?
Driver failing to yield to a pedestrian = 231 victims, making up 42.5% of pedestrian collisions. (This typically happens at the crosswalk, and is the number one top cause of injuries to people on foot in Beverly Hills Traffic wrecks.)
Vehicle Code § 21455 (1) 21460 (1) 21654 (2) 21968 (1) 22348 (1) (72) totaling 78 victims making a statistic of 14.4%. (See Official Code Sections Here.)
Failure to Yield to a pedestrian outside of the crosswalk. Sixty-two people harmed making up 11.4% of pedestrian accidents here.
What are the Top Beverly Hills Traffic Accidents by Pedestrian Actions?
What are the Beverly Hills Pedestrian Accident Statistics By Weather Conditions?
What is the Worse Time of Day for a Beverly Hills Pedestrian Accident?
As noted below, the worst time of the day for a Beverly Hills pedestrian accident is broad daylight, with 407 accidents reported from 2006-2018. That is to say, 75% of all wrecks with people on foot happened in broad daylight.
What Makes Beverly Hills Different When it Comes to Pedestrian Accident Avoidance?
Although pedestrians always have the right of way in Beverly Hills, people on foot must reasonably share the streets. In other words, they must use the sidewalks and roads with reasonable care for the conditions presented. Of course, pedestrians can be partially liable for contributing to events leading up to accidents.
As an example, pedestrians should not ignore the "walk," "don't walk" signals. Also, jaywalking, riding a bike in a crosswalk, or darting into the street show the victims were partly negligent.
Aside from comparative negligence, autos are almost always found to be at fault in these types of negligence cases. So the city has wisely taken steps to develop safe and redundant traffic systems.
Research in the cities of Beverly Hills and Oakland discovered that future collisions betwixt pedestrians and vehicles were practically halved following the installation of Barnes Scramble, crosswalks. First created by traffic engineer Henry Barnes for use in Denver, over 70 years ago, they just catching on in California.
Few cities across the U.S. have these types of "diagonal crosswalks." Studies have proven that pedestrians are far safer when properly using these diagonal crosswalks.
As a rule, motorists find these so-called "Barnes Scrambles" annoying because they tend to cause bottlenecks. Compared to traditional cloverleafs, drivers must wait longer in clogged corridors at red lights. All this so that people can walk back and forth to and from one of the four walkways.
So in addition to the LA road rage problem, many locals in car-centric Beverly Hills wonder if these scrambles pass muster under the risk to benefit analysis. Keep in mind; there are many creative diagonal crosswalks to choose from. Beverly Hills went with the standard X design.
Still a Cause for Concern?
True, these special crosswalks require vehicles to stop in all four directions. That way walkers can move freely from corner to corner, including through the middle of an intersection. The vast majority of traffic collisions in Beverly Hills are still pedestrian urbanists getting run over while crossing the street.
But BH uses a holistic approach. In other words, the city uses a toolbox of traffic accident avoidance systems. This included adding more turn lanes at South Santa Monica Boulevard, as well as the scramble crossings.
Coupled with enhanced visibility of speed limit signs, and shared-use mobility zones, much focus is on pedestrian safety. As a matter of fact, Beverly Hills even wants a pedestrian bridge at the future Metro Purple Line station. Plus, they will display digital parking occupancy signage on parking garages. So that way they can try and reduce the need for much needed on-street parking.
Understanding the Traffic Dangers Unique to Santa Monica Boulevard.
Believe it or not, Beverly Hills' Santa Monica Blvd, has no sidewalk on one side of the street! Not to mention, the busy intersection of Santa Monica Boulevard and Wilshire, restricts people from crossing on the west side of the crossing. Correspondingly, Santa Monica Boulevard becomes more menacing for the person who walks at Westwood Boulevard.
By the same token, trekkers must virtually race across the street due to the absurdly fast traffic light phasing. As a matter of fact, many cars start moving before pedestrians get across.
In any event, besides building curb additions, the city should re-evaluate light signal phasing. Or perhaps it should reduce the size of the crossings? It's almost as if the city doesn't care about the blind, people in wheelchairs, and infirm elders. Of course, Beverly Hills has conducted traffic studies since at least the early 1960s. So you'd think the traffic engineers would have come up with some better risk aversion ideas.
In summary, Beverly Hills has done a lot to achieve a reduction in pedestrian traffic accidents. The city has gone so far as to install pedestrian scrambles. But the city needs to do more to make certain streets and crossings safer for the elderly and infirm, as well as regular wayfarers.
Pedestrian Accidents in Beverly Hills.
A motorist is imbued with a moral obligation to perform the task of driving with "reasonable care." Part of this duty includes taking care not to injure others when manipulating the controls of a motorized vehicle. If the driver fails to act prudently, that vehicle operator can be surmised to have acted negligently.
Proceedings of negligence in Beverly Hills repeatedly entangle vehicle operators who disobey traffic laws. Examples include ignoring traffic signals, signs, and driving at an excessive speed. Almost always these same people fail to yield the right of way to pedestrians at crosswalks.
A top cause of pedestrian accidents occurs when vehicle drivers neglect signaling while turning. Then there are more reckless collisions, such as being on some substance while driving like drugs or alcohol. In addition to criminal charges and restitution payments to the victim, some drunkards are even forced to pay punitive damages.
Heightened Duty?
But did you know sometimes drivers owe an even higher duty than is presumed? For example, what about school zones? You guessed it; drivers must act with a significant tenor of alertness. And they must beware while navigating areas where they know or should know, elders, handicapped and children are active.
The locations for drivers to be especially observant encompass school campuses, parks, older people's homes, urban playgrounds, and residential housing. Don't make the mistake of fiddling with your smartphone, or car's knobs and dials near these locations. Eternal vigilance is the price of liberty.
How Can Ehline Law Help Me After a Beverly Hills Pedestrian Accident?
While pedestrians always have the right of way in Beverly Hills, the highest number of fatalities result from these cases. Inattentive motorists can easily maim, or slay pedestrians trying to get across the street. Heck, sometimes a bus or truck can jump a curb. If so, it could wipe out a whole swath of bystanders on a corner waiting for a light to turn green.
With this in mind, and an unheedful driver wounds you, you could have the basis for a personal injury lawsuit. The Ehline Law Firm represents pedestrian versus vehicle accident victims in Beverly Hills and all of California. We await your important communications with eagerness.
Fill out my Wufoo form!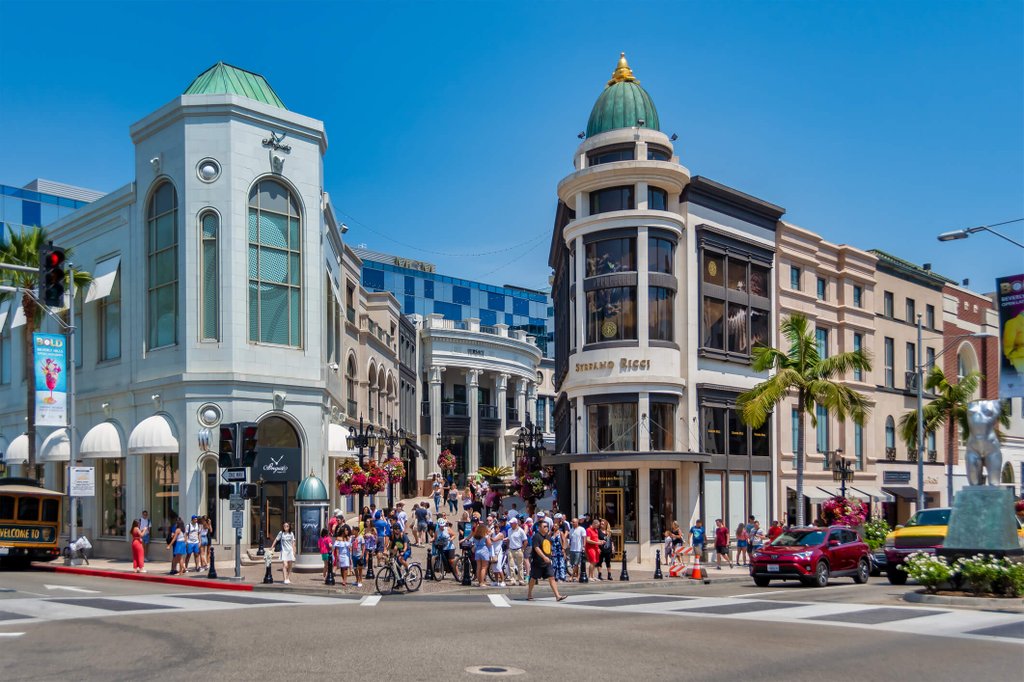 "the worst time of the day for a Beverly Hills pedestrian accident is broad daylight, with 407 accidents reported from 2006-2018. That is to say, 75% of all wrecks with people on foot happened in broad daylight."

CHP data. Michael Ehline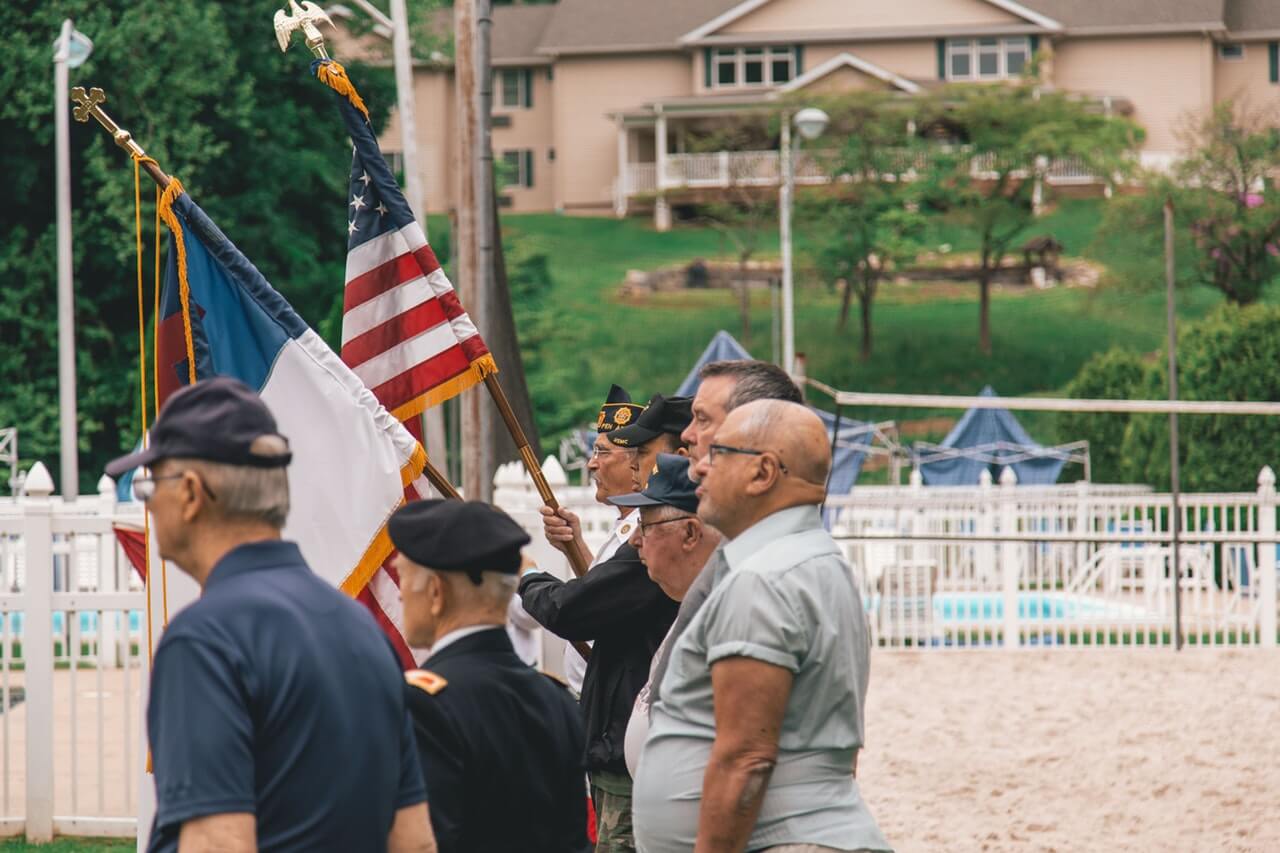 Millions $$ Recovered = Satisfied Clients

USMC Veteran Run Firm
Beverly Hills BICYCLE Accident FAQs.
All About Beverly Hills' Santa Monica Boulevard for Bicyclists.
Los Angeles Magazine ranks Santa Monica Blvd. in Beverly Hills as an "uneven, cramped nightmare." (Source.) As noted above, bicycle accidents are quite common in Beverly Hills, with 270 victims, representing 5.01% of all reported Beverly Hills traffic collisions from 2006-20018.
As a result, this makes riding collisions the number four most common traffic accident in the city. Of particular interest, new service dog laws allow anyone to legally say their dog is a comfort or"service" animal. So, in summary, a heightened dog attack while riding risk exists in BH.
Is the owner of the whelping dog at the table next to you at the Starbucks™ even disabled? Bikers are more concerned about the bad habits of many dog owners outside of the coffee shop. Inattentive dog owners cause more bites because they don't supervise these potentially deadly animals.
In any event, we have seen many instances of a long leashed or unleashed dogs leaping at a fast-moving cyclist. Some unleashed dogs chase and bite the bicyclist's legs, ankles, and the bike's tires. So yes, dog bites are a real threat to innocent riders in cramped quarters along Santa Monica Boulevard.
Burning Questions - Pedestrians and Bikes
Why is it that bikers seem to enjoy the rights of pedestrians? We often get burning questions from confused, at fault riders who were hit after they quickly peddled into a crosswalk, as an example.
To start with, many differences and similarities exist between the rights, duties, and obligations of Beverly Hills pedestrians and bicyclists.
For example, what happens when a bicyclist is forced to become a pedestrian? How do we square the laws? As an example, in some parts of LA, it is legal to ride on the sidewalk.
But we could find no statute or code that allows a rider to ride a bike in a designated cross WALK. So just what laws do and don't apply exclusively to bicyclists trying to ride in this crowded municipality?
Well right off the bat, we need to understand that there are not a lot of bike lanes here. One side argues bike lanes will make riders safer. But the other side argues that riding virtually anywhere in BH is dangerous, so we can't have bike lanes to encourage more riding here. (Read more.)
Naturally, with no safe streets to ride on, cyclists will try and make use of the sidewalk. But slower traffic often congests these walkways. In particular, bicyclists remain confounded by the local, municipal sidewalk riding regulations.
Is it Legal to Ride Bikes on Beverly Hills Sidewalks?
Probably not, unless you are in a residential area of the city. In recent years, cities have allowed bicyclists to come up off the roads and peddle alongside walkers. The reasons seem to be bicycle safety and easing street vehicle traffic flow. Discussed below, is the confusing legal spectacle of Beverly Hills sidewalk riding laws.
Sidewalk Riding
Beverly Hills has a hodgepodge of sidewalk riding decrees in different sections of their municipal code. Many lawyers would argue that these unclear, hard to find rules represent a trap for the unwary rider.
For example, § 5-5-8 says:

The operator of a bicycle shall not ride on the public sidewalk in any business district as prohibited by section 5-6-801 of this title.
§ 5-6-801 above states:
A. It shall be unlawful for any person to operate, ride, or propel any bicycle, skateboard, roller skates or similar type device on the sidewalk in any business district. For purposes of this section, "business district" shall be defined as designated in section 235 of the state Vehicle Code.
California Vehicle Code (CVC) § 235 states:
A "business district" is that portion of a highway and the property contiguous thereto (a) upon one side of which highway, for a distance of 600 feet, 50 percent or more of the contiguous property fronting thereon is occupied by buildings in use for business, or (b) upon both sides of which highway, collectively, for a distance of 300 feet, 50 percent or more of the contiguous property fronting thereon is so occupied. A business district may be longer than the distances specified in this section if the above ratio of buildings in use for business to the length of the highway exists.
In other words, where 50% of the structures house a service type of activity, sidewalk riding remains prohibited. Confused yet? So what does that mean? To learn what this means, we need to see Beverly Hill's definition of a "Business district."
To do that, we must read § 240 of the CVC, as follows:
All churches, apartments, hotels, multiple dwelling houses, clubs, and public buildings, other than schools, shall be deemed to be business structures.
In this case, virtually everything along the sidewalks appears to be a "business district." So it's hard to know when you are (and when you aren't) in sidewalk riding location.
Because of these strange regulations, it does not make sense to ride on any sidewalk in Beverly Hills. (Other than in residential family home subdivisions.) So keep your tires in the street, and always ride with the flow of traffic.
Can I Sue the City of Beverly Hills for My Bicycle Accident?
The big question is whether or not you can sue Beverly Hills proper for failing to install bicycle lanes. And the answer is probably no. Bicyclists and other victims of government negligence may only sue under particular conditions.
As an example, let's say for argument's sake that a bicyclist fell through an unmarked, unbarricaded, open maintenance hole. In that case, the city could be potentially liable for failure to warn of a known, dangerous condition. But the town has no mandate to install more bike lanes or make its sidewalk riding laws clearer, or friendlier. So the city has no liability in that case.
Government Claim Considerations.
There are other cases where sovereign immunity does not come into play. Sometimes a condition substantially changes from the original engineering plan. In that case, the fallen rider can often pierce the shield of immunity and sue. As an example, perhaps the City failed to repair a pothole or warning sign. So let's say that caused the cyclist to crash their bike.
Yes, a case may exist under those conditions. In that case, the rider would have only six months to file a governmental administrative claim. This is called invoking the administrative remedy.
After a certain period, the agency you file with will either accept liability and pay you. But it's more likely you will get a denial letter. This is also known as a "letter to sue." But unlike a regular lawsuit, you have a short period in which to pursue the city or its agents.
Because of this, you must retain highly keen and experienced lawyers who have successfully dealt with cases against administrative municipalities. Ehline Law Firm is among the premier attorneys at handling all facets of governmental tort claims.
In summary, riding in Beverly Hills is dangerous. It's the fourth most significant traffic accident statistic. The city has done little to make Beverly Hills bicycle-friendly. Another key point - it's incumbent upon the city council to pass laws. That is the smartest way to make Beverly Hills a rider-friendly town.
So, in summary, the Tort Claims Act defines the city's only legal liability. Last, only a trained lawyer can know what to do against a large, powerful city with such vast resources. Get a lawyer.
Beverly Hills Motorcycle Accident FAQs.
Beverly Hills Motorcycle Crash - Defined
A motorcycle crash is a complex event involving the reciprocal of rider, vehicle, and natural elements. Although each collision is unique, one thing that remains the same is that it is a violent scenario. Noteworthy here is that more than 80% of all reported motorcycle crashes result in an injury or death.
The CHP classifies traffic injuries as:
Fatal.
Injury (Serious).
Injury (Other visible).
Injury (Complaint of Pain).
The motorcycle itself provides no head injury protection to the rider or passenger. At the same time, ejection from the motorcycle is a common injury pathway. Also, if a bike comes to a sudden stop, the rider is ejected from the bike. So now the launched rider forcibly strikes objects in the trajectory path, as well as on the ground.
Motorcycles riding Beverly Hills streets are always at risk in this jam-packed city frequented by so many out of towners. Meanwhile, there are so many distractions for sedan motorists. For example, drivers often fail to look out for motorcycles, people, and bicycles or general.
Also, many awestruck drivers are just too excited to notice that their failure to look out for the smaller nomenclature of a cyclist almost killed someone when they cut him or her off.
What are the Beverly Hills Motorcycle Accident Statistics?
There were two deaths during the reported period out of 243 total motorcycle accidents. This is a remarkably small number of deaths considering the sheer number of rush hour traffic accidents in most other LA cities. Significantly, 50% of all motorcycle accident fatalities were caused by alcohol-related driving offenses. The chart below identifies other traffic accident modalities for bikers.
Total Yes 1 0 6 4 11 No 1 14 123 94 232 Total 2 14 129 98 243
Total Routes and Collisions from 2006-1018
Especially during summertime in the Golden State motorcyclists hitting the open road on their steel horses. As noted above, from 2006-2008, there were at least 243 accidents with injuries in Beverly Hills. Also, this corresponds with statistics from The National Highway Transportation and Safety Administration ("NHTSA").
Their data shows there were at least 48,727 fatalities during their reporting period over their ten year study period. This shocking average demonstrated over 4,800 poor souls left this earth each year. Sadly, traumatic injuries led the way as the number one cause of death for people, primarily males, aged 1-45.
In each case, taking proper safety precautions before embarking on the next riding excursion is definitely a major, but not the only key to making it back home safely and in one piece. After all, motorcycles lack the crashworthiness and occupant safeguards present in most enclosed automobiles.
Typically, even the smallest passenger car will still outweigh also the most massive CC engined motorcycle. Plus, a standard coup, minivan or station wagon, for example, will be comprised of door beams and other safety equipment. If it's not a convertible, it will also have a roof, safety glass, seatbelts, airbags, and be equipped with anti-lock braking systems. Besides that, a subcompact, compact, midsized, or more substantial car, with few exceptions, has four rubber tires and a lower center of gravity than most motorbikes.
So right away, it's easy to see that a large passenger bus, truck, or small jalopy is more stable than a motorbike. Also, bikes are far less stable at slower speeds. Moreover, these larger conveyances offer far more protection and life-saving redundancies protecting the vehicle's occupants from strikes and impacts against the machine and its occupant(s). Last, touring cars, jeeps, limousines, hatchbacks, and other automobiles are far easier to spot than a small, fast-moving, agile chopper, scooter or mini bike, for example.
So are there any advantages in safety concerning a motorcycle versus a car?? The answer is "perhaps." Certainly, occupant protection is not comparable. In almost every case, the resider of a car will have far more crash protection than that offered by a motorcycle.
On the other hand, the motorcycle is far lighter and less bulky than the most standard motorcar. Sometimes speed and agility is the key to escaping a pending calamity. True, bikes may not have the crashworthiness characteristics of a car. But the motorcycle has agile maneuverability and quick-reacting handlebars. Plus it has quick braking capabilities, and an unrivaled ability to rapidly dart or swerve away from dangers in a rapid fashion. So here, it beats any car.
So, in short:
The bike's strength is in avoiding accidents.
The automobile's strength is in protecting the occupants in an unavoidable crash.
Some may argue that riding gear can offer the motorcycle riders and passengers a degree of reassurance in a crash. But riding gear can also provide some riders a false sense of security. Some riders make the mistake of thinking they are armored medieval knights on steel horses. Don't be that guy.
All the riding gear in the world affords people less protection from dying in a crash than the proven safeguards built into a modern, enclosed, four-wheeled auto. Almost always, bikers in a collision are lucky to escape with only minor or severe injuries barely.
Of course, wearing a helmet is vital to help mitigate head injuries. Leathers can help lessen the blow of being thrown to the asphalt and road rash. It's also the law to wear head protection. Also, it can hurt your later personal injury suit if you don't wear one.
Noteworthy here is that federal safety standards determine how much energy and force helmets must disburse. Also, they decide how much unobstructed peripheral vision helmets must provide a rider. At the same time, these are the only legal helmets in states with helmet laws, such as California.
What are Some Common Injuries From Motorcycle Accidents in Beverly Hills?
Unfortunately, few studies exist dealing with the injuries associated with motorcycle collisions. Most studies we could find dealt only with causes of motorcycle-related crashes and deaths.
Ironically, the types of injuries sustained and the length of hospitalization after a wreck make motorcycles a ripe topic.
After all, the damage and associated mortality studies don't really cover the primary injuries suffered by everyday riders. Other studies we found deal with helmet laws. Also, the main thrust of that research covered trends in head injury claims after passage or repeal of helmet laws.
In 2016, the NHTSA reported that motorcycle helmets saved the lives of more than 1,850 people. That study showed that 800 people passed away unnecessarily from not wearing a helmet. That is significant. But it's not just any helmet that meets the safety requirements.
For example, a World War II German Stalhelm does not meet U.S. Department of Transportation (DOT) Federal Motor Vehicle Safety Standard (FMVSS) 218. The bottom line is that if you are unable to locate the DOT symbol on the lower rear portion of the helmet, it does not have the requisite identifying not for profit Snell and ANSI labels.
These private licensing organizations work with the government in identifying safe helmets for motorcycling on U.S. roads. But as with all regulations, these guidelines are a floor and not a ceiling. Some helmets are far more reliable than others.
Moving right along, for us to determine the most common injuries in motorcycle accidents, we looked at the various published studies below to get the basic idea of the most common injuries from motorcycle riding accidents.
Keep in mind that age does seem to play a role in the number of accidents and type of injury when we look at Sarkar (1995). But that study also found that 36% of helmeted rider deaths actually were not from head injuries at all. Instead, injuries to the trunk were a significant cause of delayed mortality.
Is There a Link Between Abdomen and Chest Trauma in Motorcycle Accidents?
Yes. The California Kraus study of 1994 study of fatalities before and after their helmet regulations, showed that a vast swath of riding fatalities had their nexus in severe chest and abdominal trauma.
In other words, yes, helmets prevent worsening of a head injury for example, but they don't stop handlebars of the trunk of a car from damaging the chest, abdomen, or rib cage of a thrown rider.
The significant proportion of lower extremity, chest, and abdominal injuries make these a ripe subject ready to be studied more.
Abdomen and thoracic injuries often lead to multiple intra-thoracic and intra-abdominal injuries. Also, the sheer volume of bilaterality of rib fractures was frequently coupled with severe thoracic and abdominal organ injuries.
But for young and old alike, the primary cause of motorcycle accidents nationwide is a collision with another motorist or an object such as a parked automobile. Conversely, motorcycle riders over 40 years of age appear to be in twice the amount of overturning cases than younger riders.
Also, the more senior in age the rider is, the higher the chances of them striking a dog, cat, bird, or another type of object. Since older riders tend to buy 1000 cc and 1000+ cc bikes, it seems there is a correlation between overturns and the weight of the vehicles.
Younger riders tend to purchase the lightweight racing bikes more. Either way, a downed rider is at considerable risk for being sucked under a parked car. Sometimes riders are thrown waist-high into the trunk or on to the hood of another vehicle, curb or ditch.
Are Older Adults At Greater Risk for Hitting an Object?
Yes. Interestingly, older bikers remain at more substantial risk for colliding into a house, barrier, ditch, curb, light pole, bridge overpass, or another object. Naturally, as a body flails into the air, a snapping, the exposed head is at great risk for smashing into a fixed or moving object.
Once a person lands, it is often the human's face and head that bear the brunt of the impact. Because of this, it appears that facial injuries such as lacerations and scars from road rash, to fractured or missing jaws, seem to be more familiar with older riders. But more studies need to be done on face protection to understand the injury differences in ages. (Source.)
In summary, there is a connection between riding injuries and age. Helmets can protect the head. But thoracic and abdominal injuries, as well as facial injuries, seem to remain mostly unaffected by helmet regulations. Younger riders have advantages in faster reaction times, and from buying lighter race type bikes.
Conversely, older riders seem to start riding later in life, and they ride heavier bikes. Larger bikes are less wieldy that Cathay style bikes, for example. So they are harder to control. As a result, they crash into objects more when there is a crash.
Young Versus Old Riders? Does it Matter?
Yes, it does matter. So let's look at the evolution of riding to get a baseline on age as a factor. First of all, motorcycles are still a very male affair. More and more, older males are buying large CC Harley style bikes as they gain wealth and enter into a midlife crisis.
Sure there are some lesbian biker clubs and other female M/C's. However, this is the exception and not the rule to the world of U.S. motorcycle riding. Up to the present time, the vast majority of motorcycle riders are young and adult males.
Regardless of age, riding experience remains a significant factor in avoiding death or serious injury. Many motorcycle collisions are with novice riders. So it's not just the inability to grasp the intrinsic driving peculiarities and constraints of the chopper itself at issue here.
True, young and old riders must pay particular attention to danger and take special forethought before saddling up. Something as simple as warming up the tires before riding on long trips in cold weather can mean the difference between life and death. So you must build intelligence, reflexes, and swiftness into an emphatic defensive riding routine.
What Happens as Riders Age?
The divergence here is that when men age past their 40's, their reflexes begin to slow and they even become more gullible. Where youth becomes beneficial to riding, is the inherent alertness at a place like a busy intersection, for example. After all, this is where the vast majority of riding collisions occur.
Young men, in particular, tend to have quicker response times in situations like this. The Israeli Air Force uses teenaged fighter pilots to crew their top military aircraft for a reason. And this is despite a minor's presumed lack of adult-like judgment and maturity.
Around 1/3 of multi-vehicle involved traffic collisions take place when another vehicle neglectfully turns left or right into the path of an oncoming motorcyclist. In this case, the younger man is at a reflexive advantage over an older male.
Of course, to begin with, young and old motorcyclists should try and stand out. We have all seen the bumper sticker, "loud pipes save lives." So there is truth to standing out with noise and visible ques. For example, orange riding vests may look silly, but the military requires their off duty servicemembers who ride to wear them for a reason.
Staying visible at all times is key to remaining uninjured while riding. And this is besides staying keyed up to what might happen based upon rider education.
For example, young and old bikers need to anticipate the statistical dangers or left turns at an intersection. A trained rider must know how to drop and ride the downed bike like a surfboard, for example. Knowing the appropriate defense maneuvers and how to perform them can be a life or death proposition.
Play it Safe During Bad Weather.
Riders need to consider taking an enclosed motor vehicle as an Uber when there is terrible, or inclement weather. For example, after a fresh California downpour, oily, slippery surfaces require a great deal of caution. When the water has filled potholes, riders may not see the hazard. Also, riders could have reduced reaction time if the hole is spotted.
Sometimes riders encounter other obstacles on the roadway like pieces of wood, nails, or pebbles. For example, after a fresh rain or snow, rocks could submerge the paved surfaces under the mud, or black ice.
Also, regardless of weather, motorcycle riders must have confidence that they have the best training and riding gear. Being able to see the road ahead vital to cyclists. Because of this, eye protection should be placed at the forefront. Also, riding into the path of bugs, or drifting behind a gravel truck can result in major eye damage.
Even a blade of grass from a lawnmower can permanently damage and blind a rider. Without delay, old and new riders upgrading or purchasing new rides should enroll in and pas a motorcycle training course. So regardless of age, motorcycle safety is paramount.
Some accidents are unavoidable. And that's why it's called an accident. Sometimes no matter the precautions a rider takes, he or she is taking a spill. At least 43% of all fatal motorcycle collisions are alcohol-related. Drunks rear-end riders a lot. Also, riders don't have eyes in the back of their head, and they can't react to everything simultaneously.
Obviously, it's not always the other guy who was drinking either. First of all, a motorcycle requires more skill and coordination to operate than a car. Operating a motorcycle while under the influence of drugs or alcohol greatly reduces the rider's reactions times, so it is inherently unsafe.
Tip: Don't drink and drive, especially if you're a motorcyclist.
What are the 7 Most Common Beverly Hills Motorcycle Accident Injuries?
Head Injuries.
Face/Neck Injuries
Thorax Injury.
Spine Injuries.
Abdomen Complications.
Upper Extremities.
Lower Extremities.
Below we discuss in detail each type of injury and its relationship to motorcycling.
1. Head Injuries.
Helmet use radically decreases the risk of brain injuries from riding. Some studies suggest they do so by as much as 85%. But the caveat here is that helmeted or not; riders remain at severe risk for a traumatic brain injury, and for many reasons. After all, the brain remains the most weighty human bodily organ. The fact that it sits on a flexible neck makes it vulnerable to jarring and jolting.
Sometimes the backward and forward snapping motion of a collision makes the brain smack the inner walls of the skull. When that occurs, the brain may swell up inside the cavernous skull cavity. When that happens, it can run out of room to continue cerebral swelling. Obviously, the vulnerable grey matter can explode inside the head. Brain bleed and inflammation can mean death or permanent retardation in many cases.
But brain injuries can also be caused due to a fractured skull. Yes, even with a helmet, the skull can become broken along with the helmet itself. Albeit, there are many other types of brain injuries discussed here. In any event, head injuries from Beverly Hills motorcycle collisions can range from concussions to memory loss, to a vegetative state, to a drawn-out, painful death. In summary, helmets help save lives, but the anatomy of a brain injury is not so simple as to rely upon head protection alone in the prevention of the head.
2. Face/Neck Injuries.
So this is an exciting topic for discussion. It does appear that people who ride Harley style bikes are part of broader biker culture. It is uncool to wear a full-face helmet with wrap around the jaw and head protection and ride a Harley, for example. Because of this, people who don't have a full-face helmet remain at higher risk for facial injuries from flying objects. So obviously, glasses or goggles, or some form of eye protection remains paramount, no matter your mount.
So all those professional doctors and lawyers who reside in Beverly Hills who enjoy playing dress-up biker on the weekends, you need to be aware that one false move, and boom, you're permanently disfigured or even blinded.
Discussed above, even a blade of grass can ruin your complexion or pierce an eye when it hits your face at 55 miles per hour or more. Bugs can completely incapacitate your airways and vision.
Here are some more:
Road rash. For example, landing on your face and sliding across abrasive asphalt streets as you decelerate on your face can make you look like a war veteran who survived an IED attack.
Facial Cuts and Lacerations. In the worst cases, the result is a permanent disfigurement, even after painful surgery and extensive therapy and hospitalization.
Fractures to the cheeks, nose, jaw, teeth.
Can you think of some other types of face injuries resulting from a motorcycle crash?
Many riding injuries are coupled with trauma to the soft tissues of the neck. As discussed, the forwards, backward and side to side motion of a rider's head atop their neck is not strong enough to remain stable during the G forces of a collision. Because of this, whiplash, depending on severity, can lead to major internal damage.
Examples of types of internal damage associated with neck injuries include:
Damage to the stabilization muscles of the neck.
Tendon damage.
Blood vessel damage and internal bleeding.
Ligament damage.
Cartilage damage.
Nerve damage.
More serious motorcycle neck injuries may lead to severe spine injuries discussed below. Look out for the secondary impact in causing severe breaks. Being slammed to the ground after being tossed like a rag doll, is what we call a secondary impact.
Slamming into an object during deceleration can easily lead to broken vertebrae. And these are up there with burn injuries as one of the most painful ways to suffer a slow, excruciating death.
3. Thorax Related Injuries.
Motorcycle accidents are notorious for massive trauma and death to riders and their passengers. Besides head, neck, and face injuries, chest injuries are prevalent.
Pictured on the left, the thorax is the section of the ribcage that protects so many of our vital organs, including the heart. It is the body part all mammals retain. It lies between the neck and the abdomen. And it includes the enclosed ribs cavity.
So it consists of the breastbone dorsal vertebrae, and also contains the chief circulatory organs of necessary for circulation and respiration. It is commonly referred to as the "chest."
Things like handlebars and the trunks of parked cars are often landing impact points of a displaced occupant.
Moreover, this blunt force trauma often has secondary complications such as internal bleeding, damage to the liver, heart, and other internal organs. A collapsed lung or bilateral lung contusions is not a rare event after a crushing blow to the chest cavity.
Sometimes a victim loses their wind and never gets in back. When rib fractures take place, injuries to the aorta, lungs, liver, kidneys, and spleen are all potential outcomes.
A hospital may be needed to administer emergency oxygenation and pain management. Other non-surgical care like a nurse may be necessary for those with massive or multiple rib fractures.
Also, residual complications like internal bleeding, pneumonia, and even death are constantly lurking around the corner. Sometimes it's a life or death situation, and emergency surgery is required to restore proper breathing patterns.
Some of the most common traumatic motorcycle collisions related chest injuries are:
Broken ribs. Anytime there is a hard blow to the chest, a single rib can break, or one can even suffer multiple rib fractures could be the result.
Lung injuries. Human lungs are located on the left ad right side of the chest. They consist of a spongy, soft material, and are so delicate; they require the protection of the thorax. As a matter of fact, a broken rib can easily puncture a lung, or crush it, causing it to collapse. Bruising, or lung contusions can also cause significant complications to general health. Oxygenation of the blood and surgery may be needed to avoid respiratory failure.
Torn aorta. The arteries are responsible for the carriage of blood from the heart into the arteries. Any damage can mean Aorta in blue.death or serious health risks. As with the ribs and lungs, the heart too can be punctured, bruised, ruptured or torn by a collapsed or broken rib. Correspondingly, major blood vessels could burst as well. During the impact of a high-speed crash, the aorta could completely split or partially break away from the heart. Look out for and tell your ER doctor about any upper back pain, trouble swallowing, talking, shortness of breath or wheezing. These are all indicators of a torn aorta which will typically require emergency surgery or end up in a tragic death.
In sum, chest injuries can range from mild bruising to fatal heart, lung, and internal organ damage. Sometimes surgery is needed. If you or a loved one suffered an injury such as this, Ehline Law Firm empathizes with you and is here to assist you with any legal advice you may be seeking.
With this in mind, please call (888) 400-9721 to speak to a lawyer who rides and discover your rights after a Beverly Hills motorcycle crash.
4. Spinal Cord Injuries
The back of the Thorax connects to the spine. Together, they combine to enforce the rib cage's organs, blood supply systems, and nerves. As already discussed, at a minimum, a biker will suffer bruising, hyperflexion, and hyperextension. At the worse, a fallen rider will suffer paralysis or death.
5. Abdominal Injuries.
Believe it or not, injuries to the muscles protecting the stomach and the rest of the internal digestive system can be heavily damaged or destroyed in a motorcycle accident. Regardless, statistics show that blunt abdominal trauma makes up around 2.7% to 17% of emergency room trauma visits (1,2,3)
Also, these commonly result in life-threatening hemorrhaging (4). Correspondingly, the spleen and liver are the organs most subjected to trauma in this part of the body. Furthermore, blunt hepatic and splenic injuries makeup 4% tp 5.4% of all reported blunt torso injuries (5). Last, blunt hepatic and splenic injuries are most commonly caused by slips, trips and falls, physical assault (80% of all cases), auto accidents and workplace mishaps. (Source.)
No reliable motorcycle accident stats are dealing with injuries to the abdomen. But in Taiwan, where people ride more, more than 50% of all trauma accidents involve motorcyclists (Source.) In summary, it is highly likely that motorcyclists in Beverly Hills are at a higher risk for trauma injuries than the occupants enclosed inside of a car.
Blunt force trauma to the abdomen makes up a large portion of hospital visits in the U.S., and many of these are for motorcycle-related accidents. Above all, failure to get prompt medical care can be fatal. And even if you do survive, you may live with life long pain and complications.
6. Upper Extremity Injuries.
The upper extremities include the shoulders, arms, forearms, wrists, and hands, as well as the superior limb or thoracic limb. But what are the most common upper extremity injuries in motorcycle collisions?
Broken arms and forearms.
Broken wrists.
Broken elbows
Broken fingers.
Broken hands.
So it is easy to see how any of these injuries can occur in a bad motorcycle wreck. But here, it's not even worth going into more details as to causation.
7. Lower Extremity Injuries.
Lower extremity injuries include trauma to the:
Thighs.
Hips.
Ankles.
Legs.
Feet and the inferior limb or pelvic limb.
Of all the above conditions, thighs and ankles seem to take a lot of punishment during a motorcycle-related crash. Also, in a like manner, the hips, knees, and ankles will often become dislocated, or fracture into many pieces. As an example, riders wearing tennis shoes instead of boots often see their toes ground down by road rash if a crash occurs. Although these can be disfiguring and cause significant future handicaps, most riders survive these conditions after medical care.
To recap, lower body injuries include shattered and fractured bones in the legs, wrists, ankles, knees, and feet. Special padding riding chaps with sewn-in knee protection are beneficial in armoring up and mitigating these types of motorcycle injuries. Notably, riding belts can help reduce potential pelvic and kidney-related trauma as well.
Motorcycle accidents often lead to common painful injuries, including:
Biker's Arm. Riders are at greater risk of being thrown. As an example, conscious humans will naturally stretch their arms forward to brace for an impending impact. But the impact can be so significant, it can ruin the arms, and cause severe nerve damage, not to mention broken elbows, forearms, wrists, and fingers even when wearing elbow pads and other safety gear.
Broken pelvis. Slamming into handlebars or the trunk lid of the car in front of you causes a plethora of abdominal and pelvic related injuries.
Severe lacerations. (See above.)
Broken and fractured bones (See above.)
Spinal injuries and paralysis (See above.)
Road rash. As discussed, when a dropped rider's body is moving at high speeds, it will skid along with the asphalt, gravel, paved concrete and even grass as the body comes to a landing and finally stops. As an illustration, these road surfaces tend to rub against gear and skin, causing lacerations. Chiefly, these cuts can become seared from the intense heat from friction. For this reason, the resulting wound is called a "road rash." To be sure, infections, nerve damage, and the inability of the skin to heal in the future can be a terrible outcome of these injuries.
Friction burns. Discussed above, these are common on many buses, bicycle, and motorcycle accidents.
Traumatic Brain Injuries, or TBIs. (Discussed above.)
Muscle damage. Muscle damage is sort of a catch-all. Muscles, fat, and gristle are all impacted by severe motorcycle accidents to the point they can become detached or damaged anywhere on a person's body. Indeed, bed rest and surgery may be required. Another key point is that sometimes, muscle damage can result in long term disabilities.
Eardrum Injuries. Last on our list of interesting injuries to bikers has to do with ear muscle injuries. You heard, right. Although helmets can protect your dome, engine noise and heavy winds can become funneled into the helmet at high decibels and great force. With this in mind, anyone who has been outside on a windy day can feel the wind blow into their ears. So just imagine winds blowing in your face at speeds over 5o miles per hour. On the positive side, special helmets or earplugs can help mitigate the risk of a bursting eardrum, or long term hearing loss.
Some parting Tips for Motorcycle Riders and Victims.
Each time you ride the mean streets of Beverly Hills, you place your life at risk. The first thing to remember is that wearing special riding gear and equipment is helpful. As a matter of fact, it can save your life and help to lessen your losses even if you did get hurt. With this injury in mind, make sure and visit the urgent care, or emergency room when you feel injured after a crash.
Also, if possible, use your smartphone to photograph the accident scene and to also document your injuries overtime in the mirror. Also, if possible, make a day in the life video to show how your injuries are affecting your bottom line.
As always, use the buddy system whenever possible when riding. Naturally, ride with experienced bikers who know motorcycle safety and place it first and foremost. In a word, the visibility of a biker pack drastically increases motorist's awareness of bikers on the roads.
Never drink and drive. In summary, the NHSTA statistical data for 2017 indicates that at least 28% of motorcyclists who passed away after a wipeout, were themselves under the influence of an intoxicating substance.
Unfortunately, we've seen it all before.
Our team has worked with our clients through every step of the way.
We can help arrange alternate transportation for the time being.
Our team finds compensation for back wages.
We offer means to find and pay for quality medical care.
Ehline Law can help you hold the other parties responsible.
We also help to find and sign up for key programs, including:
Unemployment
Worker's Comp and Disability. We don't leave any option on the table.
Why not contact a motorcycle lawyer now for more information? In any event, we will travel anywhere in the state to discuss your legal options in a free, no-pressure consultation. So call or email us today to find out how we can work together. In conclusion, let Ehline Law be there for you every step of the way.
From One Beverly Hills Biker to Another.
Motorcycle accidents are personal to our lead attorney, Michael Ehline. He is a fervent motorsports enthusiast and has ridden bikes for decades. So Michael knows the thrill of the open road and the concerns of you motorcyclists.
To make sure that riders are taken care of is a personal cause. And it's a cause that each member of our team takes very seriously. Ehline Law Firm knows that riding motorcycles can be a way of life.
Other drivers can be careless, resulting in severe injury or even death for bikers. The Ehline Law Firm Personal Injury Attorneys, APLC has successfully represented hundreds of similar cases assisting motorcyclists.
Once we take on such a case, we don't rest until our job is done. Also, we don't ask for a penny unless we win. In brief, we work on contingency, meaning that we don't make a cent unless we recover for you. Given these points, our team takes our role in your recovery very seriously.
Ehline Law is considered one of the leading motorcycle accident firms in Southern California and understands the different risks posed by such a crash.
Southern California's Leading Automobile Accident Experts.
Auto accidents are a scary prospect for any driver. By and large, there are many effects caused by such a crash, including the loss of mobility, work, and a vehicle. But with the help of a skilled attorney, much of the fear can be removed. In fact, the Ehline Law Firm comes with such experience that we have fought and won, thousands of auto accident cases across California for our clients.
In the long run, it's this kind of veteran experience that you want when the pressure is on. Ehline Law is different from many other law firms because of our focus. After all, we leverage our experience solely for the benefit of our clients. As a matter of fact, if they don't receive compensation, we don't either.
We offer free consultations and a frank view of an accident victim's legal options: the good, bad, and ugly.
It's this sort of approach that earned our lead attorney Michael Ehline, the prestigious 2015 Litigator Award.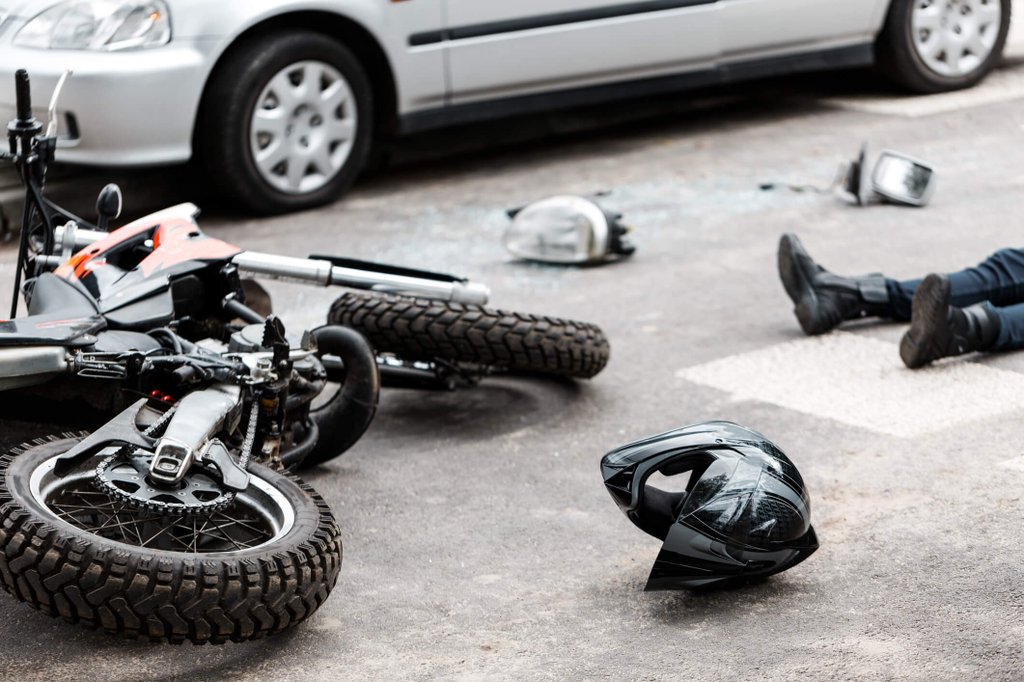 What Are Your Legal Options After a Beverly Hills Auto Accident?
---
Click Here to Find Out About Your Options After a BH Collision
After a car accident, several options are open for our clients.
These include:
Working with accident reconstructionists and private investigators to determine the cause of the accident.
Seeking, finding, and in some cases paying for the best medical care possible.
Finding compensation for long term medical expenses, including therapy.
Seeking back pay and signing up for programs such as Disability, Worker's Compensation, and Unemployment
Determining and compensating for emotional trauma
Of course, this is just a partial list. Usually, the Beverly Hills Police Department will respond to the crash if you are injured. But after calling the cops, there are a few things you should do. Besides getting medical help, you need legal and related help.
Our experience has brought tens of millions of dollars to our clients across Southern California. That is to say; we leave no stone unturned in pursuit of justice. Above all, Ehline Law's team is tireless and won't give up until the job is done.
For more information or to schedule a free, no-pressure consultation to discuss your legal rights, please call or email us. To sum it all up, we will come anywhere in California to discuss your legal options and how we can best serve you.
How Does the Ehline Law Firm Handle Traffic Accidents?
If you're the victim of a traffic crash, Ehline Law Firm can help you get compensation for your injuries. After all, our established team extends multiple crucial services in the aftermath of a collision.
For example, we can help get you back pay, and future payments due to inability to work. Plus, we can help set you up on special government grant and medical programs established for victims just like you.
But most of all, when we do is go after the liable parties to make them pay you money. So our services include seeking reimbursement for medical expenses and outstanding hospital/ambulance charges.
Likewise, we want to make a statement to other potential wrongdoers to be more careful. No family should ever have to suffer as you have. Generally speaking, holding the wrongdoer accountable sends a message to others that it pays to be more careful.
Our compassionate jurists understand how much its costs to pay for your family's food, rent, and medical care as you, the primary breadwinner, is laid up in the hospital. From time to time, it seems like an impossible burden to meet.
But because of this tragedy, the law holds negligent operators of motor vehicles accountable to pay for the victim's damages for bodily and property loss. We go after that money on your behalf.
Equally important, we make best efforts to parlay negotiate with the insurance companies. That way you don't get duped or made short shrift of by a smart alec adjuster. Profit-driven insurers never offer a fair settlement. So having a lawyer acts as a counterbalance to force them to be honest.
Because of this, no one should ever attempt to settle a liability insurance claim with an insurance company until they speak to Ehline Law Firm's world-renowned personal injury attorneys.
In essence, insurers know they can pay us a fair settlement now, or pay us a potential runaway court verdict later. Because we are so aggressive and intelligent, it makes sense to pay us now!
Clients should never have to suffer in silence without a voice. At the same time, never should you be forced to pay for the neglectful actions of someone else. To begin with, that's unfair. So get a legitimate, hard-charging attorney to stand by your side in solidarity as we battle the adversary into submission.
All things considered, if you or someone you love got hurt in a collision, and it wasn't your fault, call the Ehline Law Firm offices today at (888) 400-9721. As soon as you can, get a free evaluation of your case from a military veteran lawyer.
What Other Types of Accidents and Injuries Can Ehline Law Firm Help With?
Noteworthy here is that most car accidents involve some spine injury like whiplash. But slips and falls and flying or falling objects cause millions of dollars per year in Beverly Hills insurance claims.
So we help with these types of injuries, including disc burst fractures, broken knees, and ankles, broken noses and wrists.
Also, don't forget that dog bites are common in Beverly Hills. So we also handle deep punctures and facial lacerations to kids after a dog attack. More severe cases that we have helped victims with include broke back injuries.
Many of our past clients had become quadriplegia or paraplegia victims. In any event, we help with virtually any harm from an accident in Beverly Hills.
Sadly, we have assisted in many wrongful death claims where the negligence of another person killed someone else. In short, our client testimonials speak for themselves.
In conclusion, we went the extra mile and achieved windfall like results for accident survivors. Altogether, Ehline Law has recovered tens of millions of dollars for clients from across the United States. We treat our clients as if they were family.
Another key point for our discussion is that we will go anywhere in California to hear out your case and discuss with you your legal options. Also, we remain active in the local community. So you're not in it alone. Ehline Law is here to help.
It is not always easy to prove some cases, because the other party may scurry to cover up problems. For example, they may try and hide evidence and fire key witnesses, or repair problems like a broken step or cracked sidewalk.
Right away, you need a crack attorney who knows the ropes. As discussed, investigators must swiftly photograph the accident scene. Also, they need to collect witness information and use other investigatory techniques to establish legal liability. All this must be done before the liable party has an opportunity to alter, hide, destroy erase necessary evidence.
Ehline Law Firm remains a force in readiness to strike on your behalf. So right after you touch base with us, we evaluate the details of your misfortune and determine whether or not you maintain a viable case.
---
Ehline Law Firm Personal Injury Attorney, APLC 509 S Beverly Dr. Fl 115 Los Angeles, CA 90212 US beverlyhills@ehlinelaw.com Phone: (424) 666-3967
Summary
Summary
Beverly Hills is a tourist attraction and very crowded. The most dangerous intersection is ROXBURY DR & SANTA MONICA BLVD.
There are many ways to become injured or be killed in BH, including:
Tripping and falling.
Being hit by a car, bus, or truck while walking.
Being hit in the face or body by a flying or falling object.
Traffic accidents, including:
Broadsides.
Rear-end collisions.
Pedestrian hit by a car while crossing a street.
Approximately 4,021 auto collisions took place with 23 people killed, and 5,367 injured in the City of Beverly Hills from 2006-2018. Beverly Hills bicycle sidewalk riding laws are unclear and very hard to understand.
From 2006-2018, two motorcycle riders reportedly lost their lives away in a motorcycle accident. But far more riders were moderately, to severely injured.
Older riders are at far greater risk for motorcycle collisions.
Beverly Hills has a unique System of "Barnes Scramble" Crosswalks.
Studies show that intersections equipped with these scrambles are far safer for pedestrians.
However, statistics prove:
56.17% of Beverly Hills pedestrian accidents happen at an intersection.
There are many potentially liable parties, including the city of Beverly Hills. Your accident's overall worth can be reduced depending upon the part you played.
Failing to protect the statute of limitations is fatal for any personal injury case.
When injured in any type of negligence related mishap, you need professional legal help. Hiring honest, dependable legal counsel can make a huge, positive difference.
Additional Beverly Hills Information
---