The successful Ehline Law Firm in Marina del Rey has earned clients millions of dollars. Marina del Rey is a fun place, with lots to do. People worldwide enjoy its beaches like Mother's Beach, the Water Taxi, bicycling, sunbathing, and fine dining. Marina del Rey proper is a great place to operate a business, as it is not subject to the City of Los Angeles's draconian tax schemes.
But the Marina has undergone a growth spurt in new residential construction and has become a bicycle and pedestrian accident haven. But when someone gets hurt in the Marina, they need to identify and sue the right parties. Otherwise, you're spinning your wheels and could end up with a lot less money or no recovery at all. So if the negligence of someone else was the cause of your injuries, Ehline Law Firm is ready to take over your case right now.
Marina del Rey, Personal Injury Attorney Help.
Contents:
Examples of common accidents that cause personal injuries in the Marina include:
Car accidents.
Dog Bites.
Drowning off the docks.
Slips and falls on the docks.
Slips and falls at Chart House™
Trips and falls at a grocery store.
Slips, trips, and falls in your apartment's common areas.
Swimming pool drownings.
Daycare center child molestations.
Public school teacher abuse towards your child, etc., is a severe problem.
Of course, motorcycle, bike, car, and boating accidents are among the most common in the Marina. Admiralty Way, Panay Way, and Palawan Way have seen many residents and visitors driving very fast and dangerously. Since Michael Ehline has lived in the Marina, he has had at least 100 close calls while walking to the Venice Beach pier with his wife and kids.
"People around here just ignore crosswalks and blast around in Ferraris now. I have almost been killed crossing Panay Way on multiple occasions by speeding drivers" – Said Ehline
What are Some Results of Bad Marina del Rey Accidents?
If a driver does not pay attention, they could lose control of the car, or for example, the vehicle can swerve. An out of control car can hit a person or a fixed object. The negative results are wide-ranging and often quite tragic.
If a crash happens, your injuries can include:
If a terrible accident takes place, the negligent person becomes the defendant in a tort claim.
Torts are harmful to a person's body or mind.
Most of all, we take these types of cases. Severe injuries can result in long-term issues. Although insurance adjusters may say most of these claims spring from mere soft tissue damage, they can still affect mobility or workability. Plus, some mild tissue cases can involve a slipped disc, so these are by no means insignificant.
In any event, significant mental distress can stay with you, the plaintiff, for life. And this is why a lawyer is so important in preserving your rights as a plaintiff, with sound medical and legal evidence.
Who is/are the plaintiff(s)?
Plaintiffs include you and anyone else who can legally be a party to the potential lawsuit.
At times the plaintiff bears partial fault.
Either way, the defendant must pay their fair share. So they are on the hook for your past, present, and future wages. And they have to cover damages like pain and suffering.
Most of all, injuries in Marina del Rey can severely impact you or a loved one. If faced with severe damage, you may have questions. Above all, you could get confronted with major financial problems.
For example, who will pay for your medical bills or your lost wages?
How will you pay for the damage to your motorized vehicle?
When you face so many issues, you need to get your affairs in order; you may think you know the answers. But make sure that you genuinely know your legal rights before you proceed.
To do that, you get help from the best injury lawyers in Marina del Rey.
Why Not Discover the Ehline Difference for your Accident Case?
Attorney Michael Ehline lived in Marina del Rey, starting in the year 2002. Also, Ehline is among the few expert lawyers doing business in the Marina. Michael has received honors from the Circle of Legal Trust. Also, Personal Injury Warriors accepted Ehline as a top law firm in California State.
Also, residents and businesses have seen the horrendous expansion of SR-90. Michael has also seen the new multilevel apartment complexes pop up, but with no way to handle the influx of new vehicle traffic. Because of this, people are packed into tiny housing units like sardines. Moreover, an increase in bicycle accidents has made the Marina into a no go zone for many riders. And things got rough with all the traffic safety issues. And obviously, it is all related to overpopulation and construction. Ehline says this is all from adverse decisions by state and local governments.
Because of his experiences as a victim, he has compassion.
Most of all, he is an expert at helping victims get insurance benefits.
So his curses have now become your blessings.
Michael Ehline Has Also Crashed a Bicycle In the Marina – We Relate To You
As a local, our lead attorney, Michael Ehline, relates to your problems. He has seen several bicycle-related accidents in the Marina. So he reassessed the risk to his family residing here.
The quagmire this traffic has caused is a real nightmare. And this was from the foolish SR-90 expansion. Building stores, markets, and apartments have clogged the place up so bad it is nothing like how it was. But Michael still works on negligence claims in MDR. Ehline Law and attorneys have recovered over $100 million for clients.
These were verdicts and settlements. Michael's experience in MDR and the courtroom speaks for itself. He knows the locality like the back of his hand. And he also knows the potential dangers. He also knows the courts and insurance adjusters.
And he understands their behaviors. So this helps both in and out of the courtroom. Call him today for a free consultation at (310) 331-8775.
Local Marina del Rey Negligence Attorneys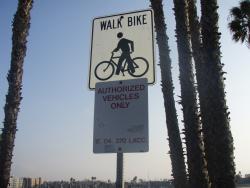 Marina del Rey is an unincorporated seaside community in So Cal. In 2010 it had 8,866 residents. But expansion since then has increased traffic accidents.
Boating and dockside accidents make MDR different.
MDR is the largest human-made small craft harbor in California.
So are a lot of people on foot perusing? And that means quite a few crosswalk accidents take place along the docks.
Naturally, alcohol plays a role in boaters crashing or sinking. The city has 19 marinas and has the capacity for 5,300 boats.
The potential for tripping and falling while boarding remains significant.
This fighting lawyer enjoys the Water Taxi service. But the threat of unsupervised children drowning is real.
---
Where are the Many Places You Could Be Injured in the Marina?
Accidents are common in Marina del Rey. The city has become famous for hit and run accidents. The marina hosts home to popular parks such as Mother's Beach, resting next to the crowded Cheesecake Factory™, with its valet parking.
But Mother's Beach is operated by the LA County Department of Beaches and Harbors. So if there is a negligently obtained injury here, it can become tricky knowing who and how to sue within the relevant statutory period.
Most of all, this beautiful marina has harbor viewing areas, picnic tables, and pavilions. In any event, the place gets packed with lots of action during holidays and on the weekends.
Of particular concern, the roadways leading to these attractions include the Marina Expressway. And this traffic way includes CA State Route 90. But since the road expansion, Admiralty Way is always congested. And busy roads statistically lead to an increase in roadway accidents.
How Does Ehline Law Firm Win Your Injury Claim?
Because we are a local firm, we know all the sights and scenes. From our waterfront location, we near your accident scene right now.
We are local to the courts.
So this gives us an advantage in evaluating liability. And it also helps us argue better for you. That way, we can get the best settlement.
We offer prospective clients a free consultation. And this is done so we can determine who was negligent.
Steps We Take in Building Your Marina del Rey Accident Lawsuit:
We can interview witnesses right away. And this can lead to evidence. Because of this, we can energetically prepare your case.
Each case is prepped for the court. And many get settled before legal struggles begin for the victim.
Let us work with you in this challenging time. That way, we can make sure to meet your legal needs.
It could be a traffic accident on the I-90.
Maybe you slipped and fell Mother's Beach near Panay Way.
No matter what, we can help take care of you right away. These cases can impede the rest of your life. When another's negligence causes you injury, let us help you get justice while you start the healing process.
---
How Long Do I have to File a Legal Claim?
Making sure that you file before the statute of limitations is vital. In most cases, it is less than two years from the accident or death.
But if it is a claim against a government agency, the limit is six months.
If the statute of limitations has run out, the injured party cannot file. So the plaintiff loses.
You can see it is unwise to wait for an extended period. Better to consult an injury attorney.
Because by waiting:
Evidence can deteriorate.
Witness memories can fade.
What About Tolling Of The Statute Of Limitations?
Sometimes, the statute of limitations, which says how long you have to sue, maybe tolled in specific situations in the interests of public justice. Toxic exposure cases are an example. But the only way to know is from top personal injury attorneys. However, any delay could substantially harm your chances.
Contacting the Marina del Rey Personal Injury Lawyer
Yes, sleeping on your rights is tempting. And this is especially true with so much havoc introduced into your life. Forget it. Let us worry about you. After that, we can strengthen your case promptly. Let us work for you during this time of strife and anguish.
Also, getting formal legal advice is only a phone call away. For faster service, try using our online "contact us" form. Let's discuss your claim before precious time runs out!