If we don't win, you don't pay.
Speak to the Attorney.
Born to serve.
633 W 5th Street #2890
Los Angeles, CA 90071
(213) 596-9642.
2323 S. Voss Rd, Suite 244
Houston, TX 77057
(832) 592-1260.
Date Modified: June 7, 2023
If a dog bit you or a member of your family, including small children, you may be wondering what to do after getting medical treatment for your wounds.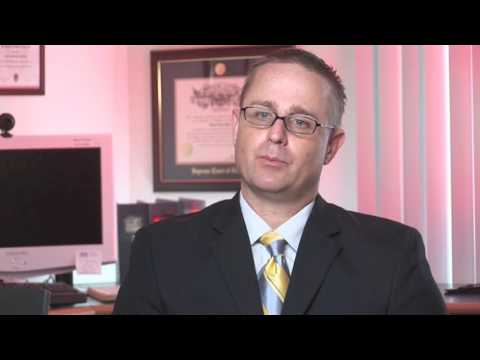 Can you get just compensation for the harm caused by the bite, even in a public place? Dog bite victims in Riverside, California, can acquire information about their legal rights from our dog bite attorneys. So if you were unlawfully bitten in Corona, Norco, or another community like Temecula, even if you were a trespasser, you need to read this valuable information.
A dog bite victim may suffer expensive medical expenses and other losses that may severely influence their quality of life. The injured person may have accessible legal grounds to sue and bring a case in San Bernardino County. At Ehline Law Firm, our Riverside dog attack attorneys are renowned for obtaining excellent outcomes in dog bite cases.
Seek a free initial consultation today. Listen to see if you have a chance to obtain money for your loss before negotiating on your own with the insurance company. Becoming one of our clients may be your best move.
We can take the lead after you hire us. You or your loved ones can lick your wounds and heal during expensive, time-consuming rehabilitation! Our client testimonials and proven prior results mean you will have a legal team working towards your best interest till the final victory after the attack.
About Our Attorney Awards, Reviews, and Accolades
The Superlawyers Rising Star Award was awarded multiple times to Michael Ehline from 2006-2015.
Newsweek Magazine awarded its "Premier Personal Injury Attorneys" award to Ehline Law Firm's attorneys in 2015.
CNN interviewed Michael Ehline about cruise ship law, and he was a guest on NBC discussing limousine law practice areas. Michael was also interviewed by Nancy Grace on CBS, discussing his expertise in California dog bite law.
Our years of experience can help you hold all the negligent parties liable for causing your damages.
Riverside Dog Bite Lawyer
Many people know that car accident victims can receive assistance from personal injury attorneys. It is less commonly known that bite victims can also get help from personal injury lawyers. A bite lawsuit IS an individual injury case, and you need legal support. Making a personal injury claim is the first step in the compensation process.
You should seek medical attention quickly, and then it's well worth your time to contact our law offices if you have questions about whether you are eligible for compensation following a bite incident.
It is possible to seek justice and the money you need for living expenses and moving on with your life. However, you must take the appropriate steps to comply with bite laws. Finding out the legal terms related to your case and receiving answers to frequently asked questions will be helpful, but attaining the best outcomes requires the skill of a California lawyer.
Most bite incidents do not result in deaths, which is good news. Although dog assaults in Riverside are common when friends and family approach the animal's space, many of these attacks are so minor that medical attention is not usually required. The dog's teeth may not entirely puncture the skin or only slightly.
If the incident was more severe, you might benefit from speaking with a Riverside dog bite lawyer.
For example, you can also have lacerations, open wounds, and puncture wounds. The more significant the dog, the greater the organ, bone, and nerve damage risk.
Do I Need a Lawyer in Riverside for a Dog Bite Case?
A buildup of scar tissue brought on by an infection could result in lifelong damage. In severe circumstances, the injury can be so bad that you won't be able to use your hand or arm at all.
As you might imagine, more extensive medical care becomes necessary as injuries get more serious. Muscle tears may be treated surgically. After you recover, you could need plastic surgery to correct severely scarred areas.
A dog bite lawyer in Riverside may be able to help you file a case and help you obtain fair compensation for the monetary losses you sustain. By working with a lawyer, you can ensure that the proper steps are taken to support your claims.
Lawyers often collect security footage that a neighbor's camera may have captured. There is a probability that the incident was recorded on video because motion-activated cameras are now fairly common in the area.
How Do I Know If I Am Eligible for Compensation As a Dog Bite Victim?
After being bitten by a dog, victims have the right to compensation for monetary and non-monetary losses.
Ehline Law Firm's knowledgeable bite attorneys will fight to secure full compensation for all losses, including:
Medical Expenses
Lost Income or Reduced Earning Capacity
Suffering & Pain
Treatment of Revision Scars
Emotional Trauma (PTSD).
Due to several criteria, such as the severity of the assault and the number of medical expenditures acquired due to the attack, every dog bite case is unique. To ensure that you or a loved one receives the compensation they are due, the lawyers at Ehline Law Firm will put together the most robust case possible.
When Are Dog Owners Liable?
According to California law, dog owners are virtually always liable for dog bites. A person or organization legally compelled to pay for damages when an incident occurs is considered responsible.
The owner of a dog that bites someone while they are legally on private property or in a public area may be held legally responsible for any resulting damages by the court. Additionally, the insurance provider for the dog owner (homeowner's insurance) usually covers these damages.
What If a Dog's Owner Didn't Know Their Dog Was Dangerous?
Before dog bite victims can file a lawsuit, certain jurisdictions in the United States demand that dog owners be aware of how dangerous their pet is. However, in California, that is not the case.
In California, victims may seek compensation even if the dog that bit them had never previously displayed aggression. All dog bite claims in California are valid in this regard. This includes, for instance, the counties of Riverside, San Diego, Orange, Los Angeles, and San Bernardino.
The California legislature created this standard to protect our neighborhoods by enforcing proper dog ownership. Under the law, reasonable steps are steps that a sensible person would take with the information on hand.
Although leash laws are common, they might vary from city to city. These laws aim to protect the general public from dog bites. Moreover, the justification for this is that a dog that is not leashed may turn unpredictable and out of control, which increases the risk of bites.
What Is California's Strict Liability Statute?
The law governing dog attacks may be either "strict responsibility" or "negligence" in some states. A "strict liability" state is California. This means that to file a lawsuit against the dog owner, no fault on their part must be proved.
If the dog bit a human, it is assumed the owner knew its potential to bite someone else. By asserting that the dog had never bitten anyone before or that they were unaware that the dog might be aggressive, the owner cannot absolve themselves of responsibility for the dog attack.
In dog bite cases, the dog's owner is often held accountable. However, there are specific circumstances where another individual may be held responsible. This can include a dog's caregiver, such as a kennel or a landlord, who knew of the dog's aggressive behavior yet neglected to restrain it.
You must prove that you were in a public area or had permission to be in a private room. A victim who sustained a dog bite injury while trespassing on personal property is not entitled to compensation.
Are the Laws Different for Police Dogs?
When police or military dogs are attacked while performing their official duty, the laws are somewhat altered. For example, a victim cannot be held liable if they were engaging in criminal activity or resisting arrest at the time of the incident.
Government organizations are also exempt from civil lawsuits if a victim provoked a dog while the dog was carrying out its regular duty. If a government dog is very violent and injures the victim severely, there is an exception to this law.
Are Dog Bite Attacks Preventable?
The best course of action is to avoid dog bites in the first place, even though you can take action to seek compensation when you consult a Riverside dog bite attorney. If you want to be safe, avoid interacting with dogs you don't know, even if they seem friendly and approachable.
Furthermore, if a dog exhibits aggressive behaviors, keep your cool and avoid making eye contact with them so that you can calm the situation. Put your jacket or another object between you and the dog if it jumps at you or attempts to bite you to protect your face, neck, and other vital areas.
What Should You Do If You've Suffered Dog Bite Injuries?
It would help if you got medical assistance after a dog bite attack as soon as possible. This is important if you intend to sue the dog's owner for damages because you'll need proof of your injuries in the form of medical records. You should still go to the doctor, even if you don't think the dog bite injury is serious. Always treat bite wounds from dog bite incidents as soon as possible to avoid further medical issues because dog bites often result in infections.
Take pictures of your wounds the day of the incident and every day after that to track the healing. You should document as much evidence as possible, such as the scene of the attack and any bloody clothing. Keep a daily journal where you can write about your pain. This documentation will help you demonstrate the severity of your injuries, as dog bite injuries can take weeks to recover.
Contact Ehline Law Firm in Riverside County Dog Bite Lawyer
Remember that a bite personal injury claim in California must be filed within two years of the incident date. However, delaying hiring a knowledgeable dog bite attorney is never advised, as numerous factors could make your claim less valuable.
Therefore, don't wait and call Ehline Law Firm immediately for your free consultation. Never negotiate with an insurance provider or accept their offer without asking for advice from a professional, knowledgeable traumatic personal injury lawyer.
The dog bite attack attorneys at Ehline Law Firm will manage your insurance claims and bargain with the insurance provider on your behalf to earn you top dollar. Our lawyers are skilled litigators, and if the insurance company won't deal honestly and only makes lowball proposals, they'll file a lawsuit to get adequately compensated.
To speak with one of our dog bite attorneys about your personal injury law case and your legal options with our attorney-client relationship, call 213-596-9642 or complete the form below for a free consultation in all locations including Los Angeles County, Orange County, another area in Southern California. Get your free consultation today with top-rated dog bite lawyers! You'll be happy you chose us; there is no charge unless we win.
---
Proudly serving the following Riverside zip codes: 92501 / 92505 / 92513 / 92517 / 92502 / 92506 / 92514 / 92521 / 92503 / 92507 / 92515 / 92522 / 92504 / 92508 / 92516
Michael Ehline is an inactive U.S. Marine and world-famous legal historian. Michael helped draft the Cruise Ship Safety Act and has won some of U.S. history's largest motorcycle accident settlements. Together with his legal team, Michael and the Ehline Law Firm collect damages on behalf of clients.
We pride ourselves on being available to answer your most pressing and difficult questions 24/7. We are proud sponsors of the Paul Ehline Memorial Motorcycle Ride and a Service Disabled Veteran Operated Business. (SDVOB.) We are ready to fight.