If we don't win, you don't pay.
Speak to the Attorney.
Born to serve.
633 W 5th Street #2890
Los Angeles, CA 90071
(213) 596-9642.
Date Modified: June 17, 2023
With 28 million annual visitors, the Ontario Mills shopping mall is one of Ontario, California's largest and top shopping tourist destinations. Sure, it's not Orange County or Beverly Hills retail. But it's located in the busiest spot near the I-15, I-10, and Ontario International Airport, and it's California's largest value-retail destination on the way to Lake Arrowhead.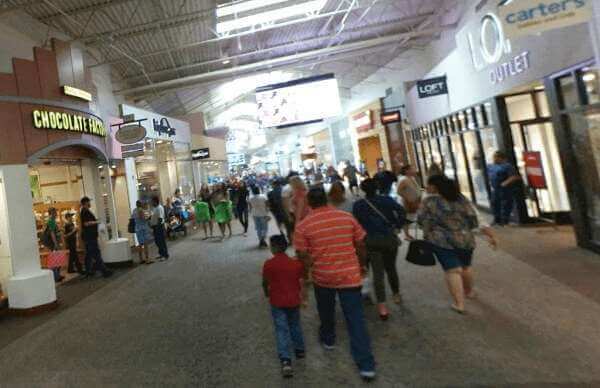 Injured at Ontario Mills Mall?
Receive a Free Consultation Today if you or someone you love got hurt! When you go to a shopping mall, you never think about safety or any chances of an accident. You always expect the shopping mall management and property owners to protect their guests and customers. However, our personal injury lawyers have found that is not always the case, with many individuals leaving the local Ontario Mills shopping mall.
Personal Injury Lawyers Uncover Ceiling Accidents?
According to ABC7, in 2013, there was an accident at the Ontario Mills shopping mall's food court. The recent renovations included a six-foot-wide and 15-foot-long object hanging from the ceiling.
At 2 PM on January 8, the object fell from the ceiling onto an unsuspecting group of people, causing injuries. Around ten people suffered injuries, and seven were immediately taken to a nearby hospital for emergency medical treatment, with one witness recalling a person lying on the floor with a cracked skull. The most outstanding personal injury lawyers in Ontario, CA, are standing by to fight the insurance company on your behalf today over any legal issue.
What Do Ontario Mills Personal Injury Attorneys Say?
Injuries at shopping malls are more common than you think, and people injured due to negligence can pursue legal action to recover compensation for their loss. Ehline Law and our personal injury attorneys have aggressively recovered more than $150 million for over 3,000 injured victims in Huntington Beach, all the way to Rancho Mirage, Apple Valley, and Palm Desert, California, and we can help you too.
Don't delay contacting our superior personal injury lawyers after car accident or another serious accident. Each day to delay is one less chance the injured party has for a full recovery in Ontario, CA. Contact a shopping mall accident attorney immediately to file your Inland Empire case in civil court in the Ontario area.
Common Shopping Mall Accidents in California
There are more than 279 shopping centers and malls in California, and accidents can occur at any of these. Although thousands of shoppers will have a safe shopping experience, some may not be so fortunate, resulting in severe injuries requiring medical treatment.
Many hazards at a shopping center can cause injuries to shoppers, guests, and even workers. Some of the most common shopping mall accidents in California include:
Elevator accidents
Escalator accidents
Slip and fall accidents
Falling object accidents
Parking lot incidents
And more.
Depending on the type of accident, there can be injuries such as broken bones, fractures, traumatic brain injuries, and spinal cord injuries. In worst cases, wrongful death. Hiring a personal injury attorney for immediate legal representation is crucial if you want to recover compensation for the damage as a fair settlement.
Time is of the utmost importance. Our personal injury lawyers are ready to begin investigations and gather evidence to strengthen your premises liability case and obtain maximum compensation for your important legal issues. Our Ontario office is prepared to help injured clients 24/7.
Premises Liability in California
According to California's premises liability, the property owner or any person controlling or leasing the property must ensure a safe environment for all their occupants and guests by having adequate safety measures in place.
Property owners are also responsible for identifying any potential hazards that may cause an accident in the future and rectifying them immediately by replacing them, repairing them, or warning the public about them.
According to California's premises liability law, failing to ensure adequate safety measures or investigating potential hazards to provide a guest's safety is an act of negligence. Those harmed because of such negligence can pursue a personal injury claim against the owner or controller of the property for damages caused.
Workers injured while working on premises due to the owner's negligence can not sue or pursue a legal lawsuit against their employers but can claim workers' compensation without needing to prove fault.
It Is Challenging to Prove Premises Liability Cases
Although the injuries occurred on the negligent person's property, the victim must still prove fault in any premises liability case. Unlike a car accident with CCTV footage to determine the responsibility of the accident, premises liability cases can be challenging to win.
The victim must prove the four essential elements of a premises liability case, including the following.
Defendant Is Legally Bound to the Property
According to the California premises liability law, the defendant must own, lease, or operate the property where the injury occurred. In other words, the defendant must be a person that is legally bound to the property.
The Defendant was Negligent
The main element of personal injury cases is negligence, and the Plaintiff must prove that the defendant acted with negligence by not taking reasonable measures to ensure the property was safe for all its occupants and guests.
Among many other factors, the jury will also need to consider the following to determine whether the defendant breached their duty of care:
Whether or not the property owner had some control over the dangerous situation
Whether or not the property owner knew or should've known about the dangerous situation
Whether or not the dangerous condition presented a likelihood of injury.
The Plaintiff Suffered Injuries
A negligent lawsuit only has strength if the Plaintiff received injuries due to the defendant's negligence. If no injuries were sustained, there might not be a case for a lawsuit. It's crucial that the victim immediately heads to a hospital for a medical examination or treatment after an accident.
A doctor can better assess the injuries, evaluate your medical condition, and provide a detailed professional assessment of the damages. Official medical records are important documents that can strengthen a case.
Defendant's Negligence Caused Injuries to the Plaintiff of a Family Member
To pursue a negligent lawsuit, the Plaintiff must prove that the injuries sustained were due to the defendant's negligence.
For example, if ice builds up at the store's entrance and a customer slips and falls, the store owner is responsible for the customer's injuries as they failed to remove the ice in the first place.
Experienced personal injury attorneys can help prove these four elements by investigating the case and gathering the necessary evidence.
What Types of Compensatory Damages Can You Pursue?
Depending on the severity of the injuries, here are some of the most common types of compensation a personal injury lawyer can help recover.
Medical Expenses
Victims have the right to ask for reimbursement for all current and future medical expenses, including hospitalization visits, transportation, and accommodation costs for medical visits, in-home medical care and devices, therapy, medications, and more.
Our best personal injury lawyer can calculate current medical expenses by tallying up the medical receipts and bills. Still, you would need a resourceful law firm with connections with medical experts to determine future medical expenses. Legal and medical experts work together to assess the injuries and determine future medical bills.
Lost Wages
If the injuries from an accident cause long-term disabilities, permanent or temporary disabilities, or even psychological limitations, victims may lose their earning capacity over their lifetime.
If that is the case, victims have the right to ask for reimbursement of the differential amount, and for that, they would need the assistance of a top personal injury lawyer.
Physical Pain
Victims also have the right to recover compensation for their physical pain during the accident and medical treatment. Physical pain can cause a loss of quality of life; by law, victims can seek recovery. Our best personal injury lawyer can make sure you get everything you deserve. While protecting your legal rights.
Disability
A disability can cause physical limitations, negatively affecting a victim's life. For example, a victim suffering from a spinal cord injury may not be able to enjoy life to the fullest due to the physical limitations they may have from the injury.
They can ask for payment for long-term disabilities or lifelong physical limitations in such situations.
Disfigurement
Disfigurements such as scars, burns, and amputations can make it difficult for a victim to reintegrate into society. It can cause many emotional problems, including anxiety, depression, and more.
Any visible disfigurement can lead to a more significant recovery than hidden disfigurements.
Mental Anguish
Besides recovering compensation for the physical pain, victims can also pursue compensation for emotional distress such as embarrassment, anxiety, depression, etc. If doctors diagnose a mental illness due to the injury suffered, you may be able to recover a more significant amount of compensation.
Unfortunately, some of the accidents also lead to wrongful deaths. In such situations, the suffering surviving family members may have the right to pursue legal action under California's wrongful death statute.
The damages awarded under the California wrongful death statute include the following:
Funeral costs
Burial expenses
Medical costs before the victim's passing
Loss of financial support to the surviving family members
Loss of companionship
and more.
Schedule a Free Consultation with a Superior Ontario Mills Personal Injury Lawyer
Ehline Law is a premier personal injury law firm that offers legal help to injured victims across California in multiple US federal and state courts. Our professional law corporation has won several awards, and our superior results testify to our strong attorney-client relationship.
If you suffered injuries from an accident at a shopping mall that was not your fault, contact us at (213) 596-9642 for a free consultation with an experienced lawyer. We will review your case's facts, whether you can recover compensation, and let you understand your legal options.
Contact us now or visit any of our law offices across California, including San Diego, Los Angeles, San Bernardino County, and more. Our peer recognition can be proven with independent research.
Once you take the time to check us out, you'll want our professional achievement leading your injury claims as well. From Rancho Cucamonga in Southern California to Downtown Los Angeles, we can help you seek damages and get back on your feet.
Michael Ehline is an inactive U.S. Marine and world-famous legal historian. Michael helped draft the Cruise Ship Safety Act and has won some of U.S. history's largest motorcycle accident settlements. Together with his legal team, Michael and the Ehline Law Firm collect damages on behalf of clients.
We pride ourselves on being available to answer your most pressing and difficult questions 24/7. We are proud sponsors of the Paul Ehline Memorial Motorcycle Ride and a Service Disabled Veteran Operated Business. (SDVOB.) We are ready to fight.