You're not alone if you suffered injuries from a shopping mall accident that was not your fault or lost someone in a retail shopping mall accident.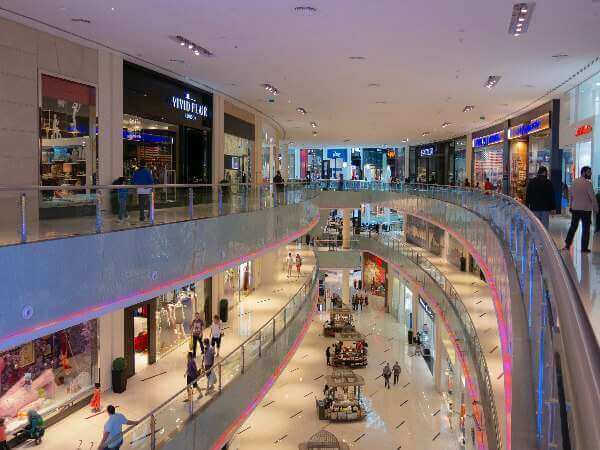 Injured at South Coast Plaza?
Shopping malls like the South Coast Plaza are fun to spend the weekend. Whatever you can think of is available at such venues.
From retail stores to restaurants, theatre venues, cinemas, bowling alleys, and much more, shopping malls in the United States have something for everyone. Whether you're looking to spend your birthday at a shopping mall with a couple of friends or grab some BBQ dinner with the family, you will have a memorable time at such venues.
A Personal Injury Attorney Can Help Mall Accident Victims
Unfortunately, a small accident at a shopping mall could turn that fun time into a devastating one. Across the United States, shopping malls have had multiple accidents, leaving unsuspecting shoppers and visitors with serious injuries.
People don't think about accidents when they escape from their busy lives to spend quality time at a shopping mall. We all expect shopping malls and shopping centers to take the necessary safety measures to ensure their guests' safety. However, that is not always the case. Fortunately, accident victims can pursue legal action against negligent property owners to recover financial compensation.
Ehline Law and our personal injury trial attorneys are always ready to pursue compensation for your personal injury claim. We will hold the retail store, bad driver, or negligent parties responsible for your loss, including medical bills.
South Coast Plaza – Largest Shopping Mall on the West Coast
In a growing and bustling Orange County in 1967, the Segerstrom family opened the South Coast Plaza shopping mall on their lima bean field. The mall became a huge hit with residents and had people flocking from all over the state, resulting in a massive expansion plan and the need to open 5 additional wings over a span of 6 years. It didn't stop there. The expansions continued with older wings replaced with much larger locations capable of hosting large numbers of crowds, where accidents happen regularly.
Today, the mall has 2.8 million square feet of leasable space, bringing in over 24 million annual visitors across 270 stores. These stores bring in combined revenue of just over $1.5 billion annually, making South Coast Plaza the highest-grossing shopping mall in the United States.
You'll find various luxury brands here, from Zara to Chloe, Rolex, Room & Board, and many more. The center is the largest in California and is located adjacent to the I-405 Costa Mesa, including the cities of Costa Mesa, CA, and Santa Ana.
With so many visitors, workers, and contractors moving around the mall, accidents, especially fall injuries, can occur anytime to any group of people. Shopping mall owners must ensure a reasonably safe environment for their visitors and guests. But let's look at some statistics to give you an idea of how unsafe shopping malls are for injury victims in the United States. Personal injury cases are a natural side effect of commerce.
Shocking Mall Accident Statistics
Shopping malls act as a paradise haven for many residents who want to escape the hustle and bustle of the city. Many an injured party wants to spend quality time with their friends or family members. With the huge influx of people visiting Southern California malls daily, it may not be surprising that some get involved in accidents from dangerous conditions or faulty equipment.
In a period of 20 years, between 1990 and 2010, more than 11,000 children were severely injured on amusement rides operated at shopping malls, restaurants, and arcades. 73% of these injuries occurred due to inadequate safety restraints and padding.
Besides children, numerous adults have suffered injuries and even death at shopping malls across the United States. Do you need to seek compensation, but other law firms won't call you back? Schedule a no-obligation consultation today by using our online contact form. Our legal professionals can let you know if we can help you recover damages or not.
Shopping Mall Accidents in the United States
Let's look at some accident incidents at department stores where people sustained injuries nationwide.
A Carbon Monoxide Leak in Franklin
On February 13, 2020, a carbon monoxide leak in Franklin Village Plaza resulted in 12 people being sent to a nearby hospital for a medical examination. The gas leak was from one of the laundromat businesses in the plaza, causing CO levels to touch dangerous levels. Slowly, the visitors in the mall started feeling sick, and some had difficulty breathing. Upon realizing something was not right, one of the mall representatives immediately called the Franklin fire department, who arrived to evacuate people and conduct tests.
The team captured the levels of CO inside the mall, which were now reaching 300 parts per million, a figure that should normally be zero. Alarmed, the rescue team opened all the doors and windows inside the mall to ventilate the area and switched all the fans on. During the evacuation, 12 people who had excessively breathed CO required medical help and got sent to a nearby hospital.
Crushed on an Escalator
In 2014, a New Jersey couple and their 7-year-old boy decided to spend some quality time at the Oxford Valley Mall. Still unfortunately, a tragic accident occurred that would emotionally scar the entire family.
The family was using the escalator in the mall when the gap between the step and the escalator dragged the young boy's foot into the gap, crushing his foot from the machine's pressure. One of the mall staff pressed the emergency button to stop the escalator, but it was too late. The scene was gruesome, and the family couldn't pull the boy's foot out.
Emergency services received a frantic call and hurriedly made their way to the mall, where they worked with the medical team for about 30 minutes to pry the kid's foot free. Upon freeing the foot, the boy was immediately rushed to the Children's Hospital of Philadelphia, where the doctors had to amputate the toes and extensively operate on the foot over the course of a month.
The family faced sizeable medical expenses from the continuous doctor visits and filed a lawsuit against the negligent mall owner for failing to maintain and repair the escalator.
Flames Ablaze at a Strip Mall
On March 10, 2022, at 6.15 PM, a loud explosion occurred at a strip mall in Glendale near 66th Avenue, followed by thick black smoke. The fire services received several calls from visitors and businesses reporting black smoke and loud explosions.
When the fire crew and rescue team arrived, the fire had gotten worse due to the windy conditions of that day. The rescue itself became dangerous as the fire had gone through the roof, collapsing the roofs of many businesses and causing power lines to break and fall onto the ground, increasing the risk of electrocution.
The crew started attempting to safely evacuate the shoppers and employees in the area, but the fire caused electrical lines to fall, electrocuting and injuring three people. Some people also suffered laceration injuries from the broken windows due to the blast. However, in the end, the fire crew safely evacuated everyone and transported some people to a hospital for their injuries.
Employee Trampled to Death
We've reviewed the different accidents in shopping malls across the United States involving shoppers, but employees are also at risk of such accidents.
In November 2008, at Greens Acre Mall, hoards of shoppers waited outside of the Walmart store in the hopes of getting a bargain due to the Black Friday promotions. Many shoppers gathered outside the store at 3:30 AM, prompting the store manager to call the Nassau County police department for help. The department sent one police officer with a bullhorn to control the crowd, but the efforts failed.
At 4:55 AM, as the store neared opening time, the situation turned extremely tense with no police officer around. The shoppers had become impatient and started bashing with their fists on the glass door of Walmart while many pressed up against it. The pressure exerted on the door was too much, causing the door to shatter, allowing the entire crowd to forcibly enter.
The Walmart employees tried to hold back but couldn't, and one of them got trampled over by the "shrieking mob" that made their way in. Workers who noticed that some employees were being trampled in the stampede fought through the crowd to reach them. Unfortunately, one of the employees was fatally injured and transported to a nearby hospital, where he lost his life.
The tragedy of all these accidents, when you think about it, is that they were preventable if the management took the necessary safety precautions and conducted regular inspections.
Common Types of Shopping Mall Accidents
Here are some of the most common shopping mall accidents.
Slip and Fall Accidents
Slip and fall accidents are the most common types of shopping mall accidents that can result in head or brain injuries. A leak could cause a wet, slippery floor or accumulated snow at the mall's entrance, resulting in a slip-and-fall accident.
Besides slippery floors, uneven tiles, carpets, wires, objects, and inadequate lighting could cause trip accidents.
Trampling
More common than you think, trampling can cause severe injuries and even death. Inadequate security almost always results in an uncontrollable wild crowd that could harm the shoppers and even employees of the store.
Escalator or Elevator Accidents
Escalators and elevators are generally safe to use and help people traverse from one floor to the other easily. However, this small journey can also become dangerous if the escalators or elevators are not properly maintained, resulting in mechanic failure and accidents.
Falling Objects
Huge shopping malls have renovation plans every now and then where they spend millions of dollars on fantastic architectural pieces and re-designing of the roof. Any work done hastily during renovations can increase the risk of objects falling from the ceiling onto the unsuspecting visitors below.
Some malls don't spend money on renovations and avoid them at all costs, resulting in weak structures and roofs that increase the risk of collapse.
Besides falling roofs, chandeliers, or other objects, falling objects threaten shoppers within a store. Poorly shelved merchandise can easily fall onto a shopper below, resulting in head and neck injuries.
Assault and Mugging
Muggings are common in shopping malls, especially in poorly lit areas, such as parking lots and bathrooms. There have also been sexual assaults in parking lots of shopping malls due to a lack of security.
Car Accidents in Parking Lots
Most of the large shopping malls are adjacent to an interstate highway or the main road, and there is CCTV footage all over the internet of cars losing control and crashing into parking lots or stores. An auto accident could involve a pedestrian, a bicyclist, a shopper, or even an employee working at the shopping mall.
A drunk shopper could also cause a car accident in a parking lot after drinking heavily at the restaurants inside the mall before driving home. A car accident is high on the list, so be careful in the parking lots at South Coast Plaza, especially with inexperienced Uber or Lyft drivers..
Common Injuries from Shopping Mall Accidents
A shopping mall accident can cause many types of injuries, depending on the severity of the accident. Fortunately, most injuries are fairly minor and include bruises, scratches, bumps, and cuts. However, some accidents can have devastating consequences and lead to severe injuries that can cause permanent disabilities or even wrongful death.
Some of the more serious injuries from shopping mall accidents include:
Neck injuries
Head injuries
Traumatic brain injury
Spinal cord injury
Broken bones and fractures
And more.
If you're unsure whether you're entitled to compensation for your injuries, speak to our experienced personal injury lawyer. Our best South Coast Plaza personal injury attorney keeps himself updated on the personal injury law. He will guide you on whether you have a personal injury case.
Who Is Liable for Accidents at Shopping Malls?
Depending on the circumstances, you may be able to recover compensation from either one or multiple parties.
Premises liability law requires property owners to ensure a reasonably safe environment for all its occupants and guests and warn them about potential hazards.
In a shopping mall, there are many different shops, and therefore there are many property owners besides the mall owner to ensure the safety for all its guests. For example, a store is responsible for putting up a warning sign after freshly mopping the floor to inform people of the potential slip hazard. At the same time, a shopping mall owner is responsible for putting up that sign in a common area.
A third party could also be involved in the event of product liability. An elevator accident could occur due to a faulty elevator, which could cause injuries to the shoppers. If that happens, accident victims can hold the elevator manufacturers responsible for any damage resulting from the accident.
You may also have multiple claims. If you suffered injuries inside a store, you could pursue a personal injury claim against the store owner and the property owner for your loss.
There are many elements to consider when pursuing legal action. Our personal injury lawyers have experience of investigating an accident, determining the liable parties, and holding them accountable for your injuries.
Damages from a Shopping Mall Accident Personal Injury Claim
An injury may require extensive medical treatment, resulting in huge medical expenses. Accident victims are entitled to compensation if the shopping mall or the store is liable for the injuries.
There are two types of damages that one can recover from a liable party: economic damages and non-economic damages.
Economic damages include medical expenses, lost wages, loss of future earnings, rehabilitation, therapy costs, and other easily quantifiable damages. On the other hand, non-economic damages include those damages that are much more difficult to calculate, such as pain and suffering, emotional trauma, loss of companionship, and more.
Our experienced personal injury attorneys have helped over 3,000 injured victims recover more than $150 million in compensation. Our team consists of legal and medical experts who work together to determine the true cost of your injuries. Depending on the severity of your injuries and the circumstances, we can help you recover maximum compensation for your loss.
Speak With a Top South Coast Plaza Accident Injury Lawyer
Ehline Law is a premier personal injury law firm with more than 15 law offices across California. Our attorneys help injured victims by protecting their rights and providing them with aggressive legal representation.
We understand the mental anguish, trauma, and financial burden of an accident and its ability to push accident victims into depression and darkness. Let us stand by your side in this devastating moment and help you get your life back on track.
During the initial consultation, we will discuss the case with you, determine whether there is a liability, and help you understand your legal options. If you wish to pursue legal action, our attorneys are ready to fight for you on a contingency fee basis, meaning you don't have to pay us unless we win. Contact us now for more information. Contact us at (213) 596-9642 for a free case evaluation with our legal experts.
Premises Liability
Shopping Mall Incidents