If we don't win, you don't pay.
Speak to the Attorney.
Born to serve.
633 W 5th Street #2890
Los Angeles, CA 90071
(213) 596-9642.
Date Modified: June 19, 2023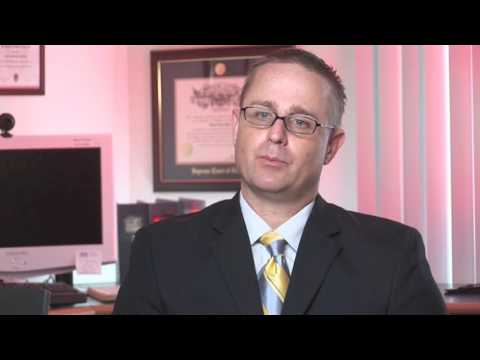 Losing a loved one due to another's negligence is highly tragic. Fortunately, surviving family members can file wrongful death claims to seek justice for their loss after a motorcycle accident in Riverside or another cause.
However, these are often riddled with legal complexities, and handling one alone can be more challenging than a personal injury claim.
The grief of a passing loved one can be overly consuming. It is difficult to continue living everyday life, especially if the family members depend financially on the deceased. Further stress from dealing with the insurance companies starts to pile up, and there may be a lot of confusion regarding what you should do next.
Ehline Law and our Riverside wrongful death attorneys have over a decade of experience handling civil wrongful death cases across California. Our Riverside personal injury attorneys have recovered over $150 million in compensation for our clients to help them move on with their lives. If you lost a loved one due to somebody else's negligence, you must speak to our legal experts to know your rights as a surviving spouse or family member.
About Our Attorney Awards, Reviews, and Accolades
The Superlawyers Rising Star Award was awarded multiple times to Michael Ehline from 2006-2015.
Newsweek Magazine awarded its "Premier Personal Injury Attorneys" award to Ehline Law Firm's attorneys in 2015.
CNN interviewed Michael Ehline about cruise ship law, and he was a guest on NBC discussing limousine law practice areas. Michael was also interviewed by Nancy Grace on CBS, discussing his expertise in California dog bite law.
Our years of experience can help you hold all the negligent parties liable for causing your damages.
Common Causes of Wrongful Death in Riverside County
Let's look at some common causes of wrongful death in Riverside.
Car Accidents
Car accidents are the leading cause of wrongful death in Riverside. According to Statista, there were 4,161 motor vehicle fatalities in California in 2021, and these figures are highly alarming as most motor vehicle accidents are preventable. Common causes of motor vehicle accidents in Riverside include drunk driving, distracted driving, reckless driving, overspeeding, and texting while driving.
Medical Malpractice
It is the third leading cause of untimely death in the United States, with an estimated 250,000 people dying due to medical errors. The frequency of malpractice by medical professionals has significantly increased since the 1960s; today, an average of 85,000 malpractice lawsuits are filed annually.
A 2017 survey reported that 21% of all Americans suffer from a medical error, and 31% of those people know someone suffering from medical malpractice.
The common causes of death in a malpractice claim against medical professionals are generally:
Treatment-related (28.5%)
Diagnosis-related (26%)
Surgery-related (24.1%)
Obstetrics-related (5.4%)
Medication-related (5.1%)
Monitoring-related (3.8%)
Anesthesia-related (2.5%)
Other Miscellaneous (3.1%).
Workplace Hazards
Construction, mining, forestry, and other high-risk occupations pose a danger to the employees and have a higher risk of workplace fatalities.
The employer is responsible for providing safety equipment to all its employees where necessary and taking reasonable steps to ensure a safe working environment. If an employer acts negligently, resulting in the death of an employee, the family members may bring a Riverside wrongful death claim against them.
Defective Products
Manufacturers are responsible for providing safe and tested products to prevent unfortunate incidents. Any injuries caused by a defective product can result in a manufacturer's liability, and any deaths caused by a faulty product can result in a death lawsuit. There are many other causes of death resulting from negligence in Riverside, CA. It includes motorcycle accidents, truck accidents, pedestrian accidents, and nursing home abuse, among many others.
What are the Elements of a Wrongful Death Claim?
If your loved one died in an accident that was not their fault, you might be eligible to seek compensation for your loss. In certain situations, surviving family members can pursue a lawsuit against the negligent party. However, proving a lawsuit is challenging.
The four critical elements of a lawsuit must be present before you can take legal action:
A loved one's death.
The death was a result of negligence or intentional harm.
The surviving family members incur monetary costs due to the death of their loved ones.
Appointment of a representative of the deceased's estate.
Riverside Wrongful Death Statute of Limitations
The statute of limitations provides deadlines for specific individuals to pursue legal action against the responsible party. The deadlines are not to discourage them from filing legal action but to encourage them to file the claim early, as evidence can disappear over time and witness memories can fade.
Individuals must remember a two-year filing deadline for a wrongful death lawsuit under the California statute of limitations. If the family members fail to comply with the stated deadline, they lose their right to pursue legal action against the negligent party. However, there are certain exemptions to this deadline. For example, the deadline for wrongful death due to medical malpractice is three years instead of two.
Can You File a Wrongful Death Claim in Riverside County?
The California Code of Civil Procedure requires a personal representative of the deceased's estate to file a wrongful death claim against the negligent party on behalf of the surviving spouse, domestic partner, children, or anyone entitled to the deceased person's property.
Other parties that can also pursue a claim against the negligent party provided that they prove that they were financially dependent on the deceased person include:
Putative spouse
Putative spouse's children
The deceased stepchildren
The dead's parents.
Navigating claims can often be confusing, and it is crucial to have an experienced Riverside wrongful death attorney evaluate your claim.
Is Wrongful Death Claims the Same as Survival Actions?
After losing their loved ones, individuals are often confused about pursuing legal action, especially after speaking to their friends or colleagues. Speaking to an attorney can help clear your doubts and provide you with legal options to make an informed decision.
In many wrongful death cases, there is an opportunity to file a survival action claim alongside a wrongful death claim. Surviving loved ones can file survival death claims to recover damages suffered by their loved ones from the time of injury until their end. These include medical expenses, pain and suffering, and other damages relevant to the case.
The main difference between a survival action and a wrongful death claim is the damages awarded. The survival action claims allow the estate to recover all the injuries the deceased would have incurred if they had survived. On the other hand, a wrongful death claim recovers damages directly related to the deceased's death.
Damages in a Wrongful Death Case
Damages in a wrongful death case fall into two categories: before and after the victim's death.
Specific individuals can recover compensation for damages arising between the period of the negligent act and the death of their loved one. It includes medical bills, lost wages, hospital expenses, physical pain and suffering, and more.
The second category of damages covers all the losses the deceased's next of kin bears after their death. It includes lost wages, loss of financial support, funeral costs, and loss of companionship, among others.
Wrongful death damages can range from a couple hundred thousand dollars to millions. Fortunately, no taxes on economic and non-economic damages are awarded in a wrongful death claim or lawsuit.
While compensatory damages are non-taxable, punitive damages are taxable, and in any case where the court of law awards punitive damages, it is considered income, subject to income tax.
What is the Maximum Amount of Compensation for Wrongful Death Claims?
Whether you're suffering from a personal injury or lost someone you love to another's negligence, the amount of compensation recovered depends on several factors, including:
Future financial support
Value of household services
Burial expenses
Funeral expenses
Loss of gifts and benefits.
Intangible losses (loss of companionship, emotional distress, loss of affection, and more).
How Long Does a Wrongful Death Attorney Take to Settle a Wrongful Death Lawsuit?
Resolving a death or personal injury lawsuit can take one to four years. Sometimes, the case may settle early in a couple of months. What's important is to know that, under the wrongful death law, individuals have two years following a family member's death to pursue legal action against the responsible party.
Proving a Wrongful Death Claim in Riverside
A wrongful death attorney must prove the following elements of negligence to pursue legal action against the responsible party.
Duty of Care
Your Riverside wrongful death attorney must prove that the defendant owed the deceased a duty of care, a legal obligation to ensure the safety of another's wellbeing.
Breach of Duty
After establishing the duty of care, your attorney must prove that the defendant breached their duty of care. In the example of an auto accident, a reasonable wrongful death attorney can use phone records as evidence that the defendant was texting and driving a few seconds before the accident.
Damages
Another key element of proving a claim is showing the damages resulting from the other party's negligence. The deceased and their surviving family members can sustain injuries from an accident.
Causation
Your attorney must be able to prove that the negligent actions of the defendant resulted in the direct death of the deceased person. Any other cause of death besides the defendant's negligent actions does not create grounds for a claim.
For example, a car accident resulting in the death of another driver due to a speeding driver is grounds for a wrongful death claim. However, a car accident resulting in injuries that cause the end of an individual who refuses to seek medical treatment is not a wrongful death case. The defendant's law firm might argue that the plaintiff's decision to delay medical treatment resulted in their death, not the car accident itself.
Having an experienced wrongful death attorney by your side can help you prove the four critical elements of a legal claim and increase your chances of securing compensation.
Schedule a Free Consultation with Ehline Law Riverside Wrongful Death Lawyers
Ehline Law is a leading personal injury law firm that protects clients' rights and aggressively fights for fair compensation. Reputable personal injury law firms have the resources to seek justice for your loved one's death.
If you unexpectedly lost a loved one due to someone else's negligence, contact us at +(833) LETS-SUE for a free consultation with our Riverside wrongful death lawyers. Our award-winning wrongful death lawyer will help you navigate the entire California wrongful death claim process and recover maximum compensation for your loss.
Unlike injury lawsuits, wrongful death lawsuits are more complex, and you need an experienced Riverside wrongful death lawyer who understands the challenges associated with such a legal process. Our skilled Riverside wrongful death lawyer can assess your wrongful death claim and help serve justice for the death of your family member.
We are proudly serving the following Riverside zip codes: 92501 / 92505 / 92513 / 92517 / 92502 / 92506 / 92514 / 92521 / 92503 / 92507 / 92515 / 92522 / 92504 / 92508 / 92516.
Michael Ehline is an inactive U.S. Marine and world-famous legal historian. Michael helped draft the Cruise Ship Safety Act and has won some of U.S. history's largest motorcycle accident settlements. Together with his legal team, Michael and the Ehline Law Firm collect damages on behalf of clients.
We pride ourselves on being available to answer your most pressing and difficult questions 24/7. We are proud sponsors of the Paul Ehline Memorial Motorcycle Ride and a Service Disabled Veteran Operated Business. (SDVOB.) We are ready to fight.