If we don't win, you don't pay.
Speak to the Attorney.
Born to serve.
633 W 5th Street #2890
Los Angeles, CA 90071
(213) 596-9642.
2323 S. Voss Rd, Suite 244
Houston, TX 77057
(832) 592-1260.
Date Modified: July 23, 2023
Did you suffer a brain injury in Riverside or lose a loved one to a wrongful death in Riverside, CA? Motor vehicle crashes in the Inland Empire are a fact of life. When you experience car accident injuries, yet be very confused and don't know how to start your insurance claim, especially if you're in Riverside, California.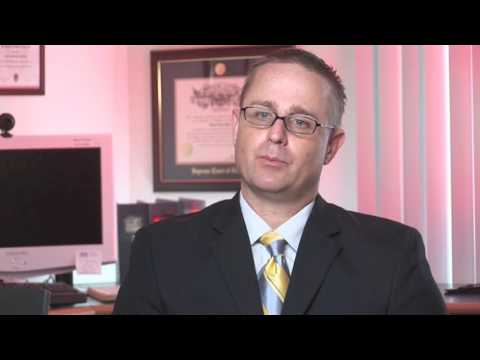 At Ehline Law Firm, our Riverside car accident attorneys help injured auto accident survivors and their loved ones cope with hospital expenses, rentals, lost wages, repair bills, and painful, steep debt stress. A road traffic collision from an unsafe lane change, swerving, a speeding vehicle, distracted driving (eating, chatting on the phone, texting), or minor fender-benders can cause crash victims physical injuries or death.
Auto accident cases are not always cut and dry. In a Riverside car accident, seeking legal advice from a local attorney with experience in local courts is highly advisable. Are you seeking a free consultation with an honest lawyer? Do you want a firm with resources to form an attorney-client relationship? Keep reading!
We Provide a Free Consultation for People in Riverside Who Need a Car Accident Attorney
That's right. It's risk-free for you to obtain a free consultation from a world-class injury lawyer at our law firm in all traffic accidents. Our Southern California auto collision attorneys, remain 100% committed to lowering client tension throughout a vehicle accident's personal injury legal claims process.
These award-winning lawyers have been acknowledged for their years of experience. Since 2005 we have helped injury victims win their traffic collision cases. Our attorneys aggressively handle the car accident victims' claims for damages in any personal injury lawsuit.
Our legal services include attending meetings, filing lawsuits, and fighting for favorable jury decisions. California drivers in a vehicle crash who follow our personal injury law firm's lead reduce their risks of receiving a lower money damages recovery from the at-fault party defendants. Read on to find out everything you need to know and how to get a free consultation in your Riverside car accident case.
About Our Attorney Awards, Reviews, and Accolades
The Superlawyers Rising Star Award was awarded multiple times to Michael Ehline from 2006-2015.
Newsweek Magazine awarded its "Premier Personal Injury Attorneys" award to Ehline Law Firm's attorneys in 2015.
CNN interviewed Michael Ehline about cruise ship law, and he was a guest on NBC discussing limousine law practice areas. Michael was also interviewed by Nancy Grace on CBS, discussing his expertise in California dog bite law.
Our years of experience can help you hold all the negligent parties in the suburbs and downtown areas liable for causing your damages.
Car Accidents Are Very Common in Riverside, California
Having a driver's license doesn't mean people drive safely. Each year, over 27 million people get their driving licenses in the State of California. However, that also means that motor vehicle accidents can happen. Riverside auto happen are happening most along the 91 and 60 freeways. Danger zones include the 90 to 60 interchanges and other connecting locales. Other hot spots include the 60 and 15 freeway interchanges and the 60 and 215 freeway interchanges. Surface road dangers are heaviest near Arlington Avenue and Jurupa Avenue by the local municipal airport. Last, Canyon Crest is famous for driving-related related fatalities. The most significant numbers involved in car accident fatalities crash near Downtown locations.
Unfortunately, car crash cases are inevitable because California is an immense state, and its public transportation is insufficient to cover its population's needs.
Considering that it's almost impossible to avoid, having a reliable Riverside car accident lawyer by your side might be the best way to prepare yourself in case anything happens and you must file a personal injury claim. Fortunately, Ehline Law Firm has the best lawyers, so you don't have to look for "wrongful death lawyers near me" anymore. Contact Michael Ehline now, and get your free consultation!
Types of Car Accidents and Their Causes
They are types of auto accidents, for example, head-on collisions, rear-end collisions, intersection crashes, and much more. Most accidents are avoidable with reasonable care by other drivers. The worst part of being in a motor vehicle is that you could get severe injuries, including traumatic brain injuries, spinal cord injuries, and other issues that might require medical attention.
Here are the most common types and top causes of auto accidents, primarily caused by driver error due to driver distraction behind the wheel:
Operating a vehicle while DUI (marijuana, alcohol, prescription meds, etc.)
Running a red light or ignoring traffic signs
Chatting or texting on a cell phone
Improper turns are like sharp turns
Speed.
Suppose you want to fight for your legal rights. In that case, you must understand everything about your case, so contacting an experienced and aggressive Los Angeles wrongful death attorney who offers free consultations is so convenient. To receive compensation, you must know the possible causes of the auto accident and eventually determine the leading cause.
In various cases, car accident victims suffer severe injuries due to distracted driving, unsafe or poor road conditions, mechanical defects, recklessness, and alcohol use. When you contact a law firm to seek legal advice from our top-rated personal injury attorneys, ensure to make sure you get the best results.
Claims for Permanent Injuries
Our Greater Riverside area car accident attorneys have the legal expertise to help a patient with the following:
Open fracture femur breaks, broken ankles, skull or pelvis crack, and significant post-traumatic stress disorder ('PTSD')
Wrongful death
Missing digit: nose, ear, fingertip, or foot amputation
Deflation injury/collapsed lung
Open cuts, scars, and wounds
Edema swelling joints
Hairline fractures
Whiplash/cervical lordosis
Migraines
Scrapes or cuts
Cracked ribs
Aching Joints
Bruising
Scratches
Bleeding
Head Injuries, including traumatic brain injuries.
How Much Are Car Accidents Worth?
We help clients recover general damages like:
Mental anguish or emotional distress
Pain and suffering
Loss of enjoyment of life
Bother.
Suppose you or a loved one suffered an ongoing catastrophic injury or someone passed away from wrongful death. In that case, you need legal counsel's help dealing with the other, their employer, or a government agency. Don't speak about your case until you retain legal counsel at Ehline Law.
At the helpful Ehline Law Firm Personal Injury Attorneys, APLC, we help accident victims in Riverside, CA, receive the most financial compensation. We help prevent car accident clients from taking less than the actual value of their auto collision cases. We are also Riverside motorcycle accident attorneys and bicycle crash lawyers. Hiring our first-rate law firm in Riverside will give you the faith you went with the best.
If you lost a loved one in a smash-up, we'd help determine fault. We will guide you through the scary insurance claims process for most car accidents. Our best personal injury attorney won't let insurance companies ignore your serious car accident claim and less visible internal injuries.
We help clients obtain fair compensation from the liable party to pay for medical bills like:
prescription drugs
surgery, hospitals
rehab, mental health
massage therapy
physical therapy, or
valuable items like neck braces, walkers, crutches, or wheelchairs.
We will negotiate your unique case throughout the whole process. Our Riverside car accident lawyers will seek an appropriate amount by calculating the evidence using experts and complex legal formulas after car accidents. That's how a Riverside car accident attorney can inspect your case and prepare it for success as their top priority, acting in your best interests.
Special Damages
An educated attorney can help estimate your total losses to recover payments you made by adding up bills, receipts, pay stubs, proof of self-employment income, surgery, and car repairs.
Be prepared to suffer a massive loss in the past, and future lost wages in all minor and significant collision cases. Lost income, especially future earnings, can bankrupt families. So we get started doing a fantastic job on your accident case immediately.
We can also help you file claims for unemployment and even SSI for an extended period.
Recover Compensation for Property Damages
Property damage insurance claims include vehicle damage money to replace or repair vehicle collisions.
Lost Wages from Car Crash
We can help you get paid for lost work or lost contracts, depending on the circumstances.
Pain and Anguish from Crashes
Obtaining compensation for intangible losses, including pain and suffering, is a significant part of a claim. We build your case right so you don't leave money on the table at the final settlement.
Sometimes you can seek punitive damages for personal injury cases.
Third-Party Payment Options
When the government creates a dangerous condition like a hazardous roadway, a trained car accident lawyer can explain whether the City of Riverside faces roadway hazard liability. If a car part manufacturer's faulty or recalled product was the problem (defective airbag, etc.), you could seek money from third parties. Our Riverside car accident attorney reviews the evidence, explaining potential financial outlets providing payments.
Particular Problem: Not having basic auto insurance can prevent you from securing pain and suffering damage payments.
Contingency-Free Means Risk-Free!
Our law offices will keep you in the loop after filing your injury lawsuit on a contingency fee basis with zero upfront legal fees. Thus, Michael Ehline, for example, can help you through your car accident claim and ensure the insurance companies give you what you deserve, especially if you're in Southern California. Our proven reputation means the responsible party won't get off.
Why You Should Get a Riverside Car Accident Attorney
A car collision can be traumatic, especially in Riverside County, since so many people exist. You might feel confused and not know how to deal with the insurance company.
Filing a car accident lawsuit is complicated since you must prove the driver was negligent. Once the lawyer determines a breach of duty, you might get compensation for your medical bills and other medical expenses.
Therefore, if you want maximum compensation for your Riverside accident case, call us at Ehline Law Firm now. We differ from other attorneys since we have won awards, helped many clients with automobile accident cases, and have news stories praising us for our qualities.
How Riverside Car Accident Lawyers Can Help You
Accident injuries caused by motor vehicles can be very severe, especially if you have a catastrophic injury or there were other parties involved. It doesn't matter if you were in a motorcycle accident got in a vehicle crash, or truck accidents – you can still suffer from life-threatening injuries.
Specialized in Handling the Most Severe Injuries
Thus, a car accident law firm can help you with your accident cases since a specialized attorney like Michael Ehline has the superior knowledge and expertise to guide you through the process: he was a US Marine, so he has a strong sense of honor. At the same time, he is a self-taught attorney – so he has the preparation he needs to ensure you get the best results when claiming driver negligence.
Protect Statute of limitations?
Your bodily injury deadline requires you and survivors to sue someone within two years from the crash date, but exceptions may apply to shorten or lengthen this time. Car wreck survivors have three years to file a lawsuit for damaged property. But suing the government shortens the period. (usually six months).
Due to these cases' frequency and severity, we heavily litigate car accident law claims. In 2017 alone, the California Office Of Traffic Safety ('OTS') reported 92,020 'Fatal and Injury' traffic collisions within the County of Riverside. Because of this, Michael's goal is to ensure you have a successful claim to cover the at-fault party's negligence.
Your financial recovery will include money for property damage, expensive medical treatments, and other expenses like pain and suffering to reimburse losses caused by other drivers' negligence or that of a third party liable for your traffic accident (Think CalTrans for negligent freeway repairs, etc.)
6 Smart Steps After A Car Riverside Accident
In most cases, if you or someone was injured in a collision, call the Riverside PD or 9-1-1 for the CHP.
If the at-fault party fled the scene, you must wait for emergency services and ambulance assistance.
It would help if you tried to recall the license plates, vehicle description, and the identifying traits of the at-fault driver for the police. The police can investigate the crash scene and try and hunt down the at-fault driver and any passenger to discuss obtaining contact info. (Learn more about evidence-gathering here).
Take pictures, when possible, of vehicles and witnesses.
Normal Case. If the parties complied with the law, the next step would be filing a claim with the insurer for the defendant.
Hit and Run Crash. If the police fail to identify the at-fault driver and buy the right coverage, insurance companies will generally pay you within your policy limits. Your policy will contain a best efforts provision forcing you to reach out when you are stable, etc.
One of the best steps is to speak with an auto accident attorney in Riverside County who is well-versed in contracts, car accidents, and civil tort remedies. Together, we can phone your insurer to report your car accident immediately.
And we can press your insurance agent to accept the risk of your car accident case. We would seek 'first-party,' 'additional' payments covering your hit-and-run accident damages. (Read about more car accident tips here).
Clients also seek our highly experienced car accident attorney's proven track record because we have a deep knowledge of California car accident laws. Our lobbying Congress for traffic safety and litigating tort claims lets us push for better solutions. Our volunteerism advocacy helps us stay up with the latest statutory law changes. Where Ehline is, you'll find the cutting edge of transportation and safety laws in the U.S.
Our best car accident lawyer aims to improve the justice system by firmly protecting auto accident victims' rights. With over $150 Million recovered for clients in verdicts and settlements, your friends and family know they can expect the best results in traffic accidents.
Schedule a Free Consultation With a World-Class Riverside Car Accident Lawyer
Stop looking for a civil lawyer near you because the best auto accident attorney, Michael Ehline, can help you with all injury cases. He is an aggressive and knowledgeable expert, and he has helped many clients like you defeat the best defense attorneys in the past. We will seek insurance coverage and initiate settlement negotiations in your injury case. We won't stop fighting until you receive total and fair financial compensation from the at-fault parties.
Riverside car accidents are often complex, and you must have the best professional when you arrive at the accident scene. When you meet with us initially, we will review your insurance information, look at accident scene photos and evaluate your liability and damages claims. We will also explain the legal process and address the chances of recovering punitive damages for any reckless behavior by the at-fault driver.
Take advantage of the free consultation we offer you at Ehline Law Firm, and call us at (213) 596-9642 today to address your important legal issues or that of a wounded or dead family member! Let us help you recover the most compensation under California law caused by someone else's negligence today!
Michael Ehline is an inactive U.S. Marine and world-famous legal historian. Michael helped draft the Cruise Ship Safety Act and has won some of U.S. history's largest motorcycle accident settlements. Together with his legal team, Michael and the Ehline Law Firm collect damages on behalf of clients.
We pride ourselves on being available to answer your most pressing and difficult questions 24/7. We are proud sponsors of the Paul Ehline Memorial Motorcycle Ride and a Service Disabled Veteran Operated Business. (SDVOB.) We are ready to fight.