If we don't win, you don't pay.
Speak to the Attorney.
Born to serve.
633 W 5th Street #2890
Los Angeles, CA 90071
(213) 596-9642.
Date Modified: March 31, 2023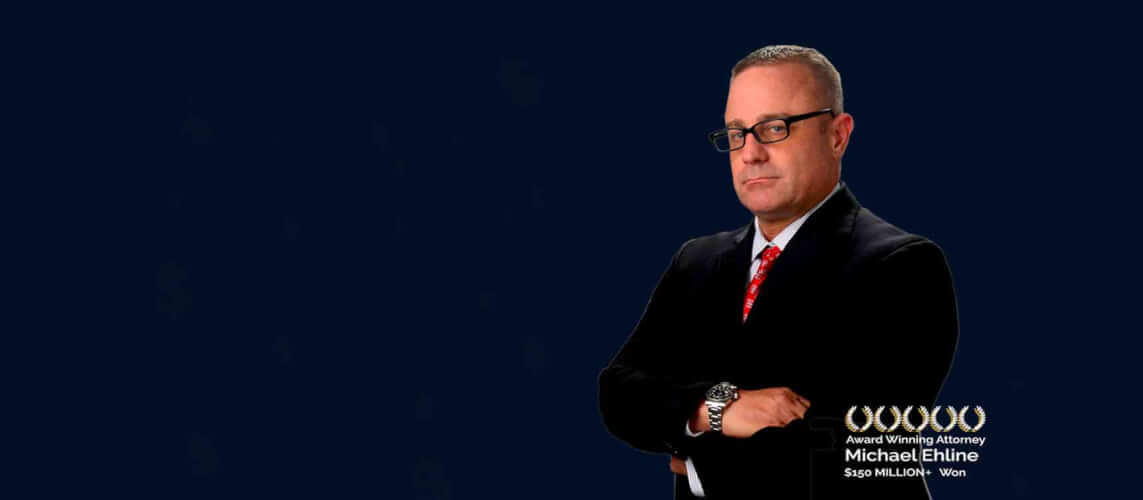 You may occasionally uncover major, expensive, and extremely disruptive defects if you just got a new house. There are options for compensation under California law for a construction defect.
However, the field of Los Angeles construction defect litigation is very specialized, and you need an expert construction defect lawyer to help you file and win a case when it comes to Los Angeles construction defects and litigation of various insurance claims.
If you are seeking information about a construction accident in Los Angeles not related to a defect, contact our Los Angeles construction accident attorney here.
The Ehline Law Firm Fights for Your Rights in Construction Defect Cases
Disputes with contractors in Los Angeles, CA are relatively common and can result in long delays in construction or a total work stoppage. At times like these, you need the help of an attorney who is knowledgeable in construction laws.
And you need Ehline Law construction defects lawyers to help handle your construction defect case. Call us for a free consultation at (213) 596-9642 as a professional construction defects lawyer is waiting to answer your call.
Your Rights as a Homeowner in Construction Defect Litigation
Before hiring a contractor, you should know your rights and avoid anyone violating them at any time. So you should research contractors before hiring so that you don't employ inexperienced individuals or anyone who does not appear to be credible in a Los Angeles construction defect claim.
Below are some of your rights as a homeowner explained by our top Super Lawyers Rising Star, and one of LA's best construction defect lawyers, Michael Ehline:
Warranty
Under Los Angeles, CA laws for the construction industry, new houses must have a builder warranty for at least one year. In most construction cases that law protects the homeowner from any construction defects or issues with the construction materials. Under this warranty, you can ask builders to fix any problems or building code violations covered under said warranty. Be aware, however, that there are several different types of construction case warranties, including full warranties, limited liability general warranties, and highly limited warranties.
Statute of limitations
According to Los Angeles construction laws, you may also take action if you discover a defect. The statute of limitations for filing a construction defect claim is two to three years from when you realize there has been a construction defect. Only qualified construction defect lawyers can explain shortened times to sue against government agencies, and cruise lines, etc.
Aside from these, you should contact the Ehline Law Firm and talk to expert construction defect attorneys for personalized legal advice today.
Getting a Construction Defect Attorney
Construction defect claims may come with various legal issues, including monetary disputes with contractors or sub-contractors, disputes resulting from injuries due to construction defects, construction defect and property damage, and many others.
Los Angeles Laws
Many of these defect cases involve multiple parties, and only a legal team with the necessary experience in this field can handle the complexity associated with multi-party lawsuits, especially ones involving a job site.
The Ehline Law Firm is a legal team with lawyers who have vast negotiation skills for negotiating your construction defect claims payment with a contractor or personal injury compensation settlement with a victim. Contact us today via our contact form on this page or call (213) 596-9642.
Construction defect attorneys provide the greatest benefit for their clients if they have early involvement in the construction process. Having the attorney present at the inception of the project, as opposed to hiring one once a problem arises with inferior materials or poor design, allows the client and the lawyer to work together toward common goals to correct the defective work or take legal action. That is why you have to establish an attorney-client relationship with us now.
How Do You Find A Construction Defect Attorney?
How can you locate such an attorney? If you have in-house legal counsel, you can request a referral from them. However, you should not work with just any lawyer, and you need thorough research to choose which construction defect attorney would be the best fit for your case.
Schedule a Free Consultation With A Los Angeles Construction Defect Attorney Today
With our legal team of highly qualified lawyers, with experience and success data, and glowing client testimonials, the Ehline Law Firm will help you win your legal case of code violations in construction defects.
Construction litigation is a broad subject – and you must locate an attorney specializing in the kind of cases that are similar to yours as this makes it easier to secure competent legal representation in the event of a legal issue.
Michael Ehline is an inactive U.S. Marine and world-famous legal historian. Michael helped draft the Cruise Ship Safety Act and has won some of U.S. history's largest motorcycle accident settlements. Together with his legal team, Michael and the Ehline Law Firm collect damages on behalf of clients.
We pride ourselves on being available to answer your most pressing and difficult questions 24/7. We are proud sponsors of the Paul Ehline Memorial Motorcycle Ride and a Service Disabled Veteran Operated Business. (SDVOB.) We are ready to fight.