If we don't win, you don't pay.
Speak to the Attorney.
Born to serve.
633 W 5th Street #2890
Los Angeles, CA 90071
(213) 596-9642.
Date Modified: March 24, 2023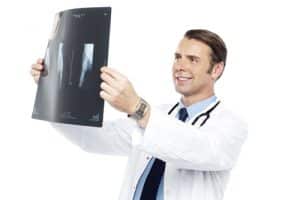 Broken Bone or Damaged Joints?
Ultimate Guide to Compensation for Orthopedic Injuries in Los Angeles. Did you suffer a bad orthopedic injury in Torrance, Beverly Hills, or another Los Angeles, CA locale? Need a Lawyer?
If you were in an accident that caused your orthopedic injury, like a rotator cuff tear in Los Angeles, Southern California, you might be eligible to receive financial compensation. You must discuss your injury case with Ehline Law Firm and our Los Angeles orthopedic injury lawyers and receive a free initial consultation.
Without a great lawyer and the best medical care, you won't get full compensation or be fully prepared to face the potential long-term consequences. An injured person's ability to recover compensation when they've suffered an orthopedic injury or other damages is seriously hampered without a great legal team.
Musculoskeletal System and Orthopedic Injury
Orthopedics is specialized medical care aimed at improving the conditions of the musculoskeletal system. Any injuries, fractures, or broken bones in the musculoskeletal system constitute an orthopedic injury. It includes bones, cartilage, ligaments, tendons, and connective tissues and happens due to an accident or physical trauma to the human body. Anyone in a car or bicycle accident is at risk for broken bones.
If you sustained an injury and employed a surgeon, you may have an interest in getting the benefits you are entitled to once you've been treated. But you may not understand the legal process or procedure needed to secure a fair award.
Understanding Los Angeles Orthopedic Injuries
An orthopedic injury can be severe, often resulting in traumatic damage to the different components of the muscular and skeletal system, leaving the victims facing difficult mobility issues and problems with their employer for too much-missed work. Our personal injury attorneys have and are representing clients who require surgery such as spinal fusion, a joint replacement for knee injuries, and even decompression procedures.
Some victims recover within months, but depending on the severity of injuries, some require years of physical therapy to recover. In contrast, others suffer from their injuries for the rest of their lives. Ehline Law orthopedic injury lawyers can help investigate your accident. To get a fair settlement and cover past expenses, serving clients means gathering the necessary evidence and documentation.
This means our Los Angeles area lawyers will collect witness statements. We will also provide the services you deserve and begin insurance company negotiations. Another part of our job is to build a trial-ready case to ensure you receive maximum compensation for your orthopedic injury circumstances. Depending on the severity, you could lose millions in lost wages over your lifetime if you suffer herniated discs or break your wrist, back, or legs. The only way to obtain justice for you or your loved ones will be to hire a knowledgeable lawyer with a solid reputation for winning.
Common Causes of Orthopedic Injuries in Los Angeles
Although an orthopedic injury can occur due to various events, car accidents are a major cause of orthopedic injuries.
Some of the common causes of orthopedic injuries in Los Angeles include:
Auto accident
Truck accident
Bus accident
Pedestrian accident
Bicycle accident
Slip and fall accident
Motorcycle accident
Workplace accident
Assault, and more.
Types of Orthopedic Injuries
A musculoskeletal injury is more common than other types of injuries. Some types of orthopedic injuries are more likely to happen to individuals than others.
Some of the common types of orthopedic injuries include:
Anterior cruciate ligament injury and other Knee injuries
Broken foot (injuries to feet will put you out of work.)
Sports hernia and other sports injuries
Hip replacement and slipped discs
Broken elbow from a slip and fall
Broken or dislocated fingers
Broken bones and fractures
Traumatic brain injury
Ankle and foot sprain
Shoulder dislocation
Medical malpractice
Rotator cuff tears
Meniscus tears
Nerve damage
Carpal tunnel
Tennis elbow.
Accident Victims Can Benefit from Hiring a Qualified Los Angeles Orthopedic Injury Lawyer
Not all injuries to nerves, ligaments, and joints are picked up with x-rays. And many scenarios and situations can affect liability. It is best to reach out to Ehline Law Firm and our attorneys to determine the liable parties for your musculoskeletal injury.
Our law firm has the resources to hire accident recreation specialists to recreate the scenes of the accident, helping our attorneys determine the negligent party responsible for your injuries. You or your wounded loved one may also need an MRI, CT scan, or arthroscopy; those costs are quite high!
California Law Protects Injured Victims Financially
An orthopedic injury can cost an injured victim tens of thousands of dollars. Depending on the severity of the injuries, it can go into the hundreds of thousands. Hospital care, extensive physical therapy, medication, rehabilitation, and other forms of medical treatment can result in exorbitantly high medical bills.
The stress after an accident and the rising medical expenses can turn an individual's life upside down. Fortunately, California law allows victims to recover damages from negligent parties, alleviating their financial burden after an accident.
California Statute of Limitations
Injured victims have the right to pursue personal injury claims in California against the negligent party.
However, according to the state's statute of limitations, they have two years following the accident to file claims and start recovery. Failing to do so will result in losing their right to recover compensation.
There are certain exemptions to the two-year statute of limitations. Speak to our orthopedic injury lawyer to discuss your case and learn about your legal options.
Who Is Responsible for My Orthopedic Injury in Los Angeles?
One of the significant challenges of a personal injury case is determining the liable parties for an injury. With the help of a skilled orthopedic injury attorney, the nature and type of accident can help identify the responsible parties.
Injured workers in Lancaster, Glendale, or other LA locations can hold their employers responsible for their injuries. In contrast, an injured victim in a car accident can hold the other driver responsible. Under premises law, an injured victim can hold a property owner with responsibility accountable for their injury due to a hazard on their property. We win these cases every day, and our proven track record means we will continue to win.
Proving Negligence in a Los Angeles Orthopedic Injury Case
To recover damages in a personal injury case, injured victims or orthopedic injury lawyers must prove negligence.
The following are the four crucial elements to proving negligence:
The defendant owed the plaintiff a duty of care.
The defendant breached that duty of care.
The breach resulted in injuries to the plaintiff.
The injury resulted in damages to the plaintiff.
Hiring our orthopedic injury lawyer can increase your chances of securing compensation.
Recover Compensation for Orthopedic Injuries
When you file a personal injury claim against the responsible party's insurance company, they assign a claim adjuster to your case, who then handles your claim. Claim adjusters will reach out to you to make a settlement, but don't let them bully you.
Insurance companies are in business to make their shareholders money, and the claim adjusters are not working in your best interests. Most likely, they will try to pressure you into accepting a lowball settlement.
Many injured victims accept lowball offers to end the constant harassment from the insurance representative without speaking with a Los Angeles orthopedic injury lawyer and knowing the value of their claims.
However, later on, they find out that their medical bills are much more than the settlement amount, resulting in a financial and social burden affecting them and their families.
Our orthopedic injury lawyers have recovered the following types of damages from an orthopedic injury resulting from an accident:
Present and future medical bills
Hospital transportation
Physical therapy and rehabilitation
Emotional trauma
Pain and suffering
Other non-economic damages, such as loss of companionship, loss of quality of life, and more
Lost wages
Future lost wages (in the case of a disability preventing victims from working)
Workers' compensation for workplace injury.
Personal injuries from an accident are unique and vary case by case. Due to extended treatment, you may be eligible for damages not mentioned in our list above. Speak to our orthopedic injury lawyers about your personal injury case to understand the types of damages we can help you recover.
Legal and Medical Complications Following an Orthopedic Injury
Although California law protects injured Los Angeles victims from financial harm following an orthopedic injury, many injured victims are unaware of their rights or the complications arising from an accident.
Most bones usually heal, but some patients experience complications such as bone infections, bone deformities, delayed union, or non-union fractures. The nature of orthopedic injuries can lead to life-long injuries and further medical complications such as arthritis, even after the affected bones heal.
Some victims do not realize they are suffering from an orthopedic injury and therefore do not receive the medical care they should. It can result in legal complications as the defendant and their insurance company can argue that the injuries result from delayed medical care, not the accident itself, jeopardizing the victim's chances of recovering compensation.
Can a Los Angeles Orthopedic Injury Lawyer Help with My Medical Bills?
Many injured victims in Los Angeles refuse to receive medical treatment simply because they do not have the financial resources.
However, our Los Angeles orthopedic injury lawyers believe that every victim should have the right to quality medical care, which is why our attorneys work with some of the best medical professionals in the region.
We will help locate a lien doctor for your medical care or orthopedic surgery in Los Angeles, allowing you to receive medical treatment stress-free while we fight for your rights.
Suffering from Orthopedic Injury? Here is What You Should Do
After an accident, confusion is the first thing that sets in. The injured victim may feel disoriented and worried. However, it is crucial to understand that whatever you do next will determine the outcome of your personal injury case.
If you're in an accident and feeling pain, here is what you should do:
Don't panic.
Call 911 for emergency medical attention and police.
Take pictures of the accident site, the damaged vehicles, the surrounding area, the traffic signs, and any road markings left by the cars involved. These will serve as evidence and help your orthopedic injury lawyer determine fault.
Exchange contact and insurance details with the other parties involved.
If there are any witnesses around, make sure to note down their contact details. Witness statements in your favor can help bolster a personal injury case.
Police are responsible for filing a police report after an accident. You must request a copy of that report for legal purposes.
Once an ambulance arrives, ensure you receive medical assistance even if you're not injured. The medical professionals will examine you to determine whether you have injuries.
You may get a call from the other party's insurance company for an account of the accident. Don't admit fault or tell them more than they need to know. An insurance company can use that information against you and reduce your chances of securing compensation.
After receiving medical treatment for your injuries, contact our orthopedic injury lawyer to discuss your personal injury case and receive a free consultation.
Ehline Law Featured Case Results
Ehline Law Firm has over a decade of extensive experience dealing with personal injury cases, a testament to our strong attorney-client relationship.
Here are some of the settlements and verdicts our personal injury attorneys have secured over the years:
$10.5 million – Lanham v. Doe Texas-Based Oil Company (spinal injury to joints, ligaments, and traumatic brain injuries)
$8.7 million – Doe v. Doe (severe spinal injuries)
$4.88 million – Doe v. Doe (cruise ship assault)
$3.265 million – Altamirano v. Harrison (motorcycle accident injuries)
$2.02 million – Ducket v. Ridgecrest Regional Hospital (wrongful death from medical malpractice)
How Much Can I Recover from My Los Angeles Orthopedic Injury?
There is no average settlement data for orthopedic injury verdicts as these vary depending on several factors, such as:
Whether or not you require surgery,
Recovery period,
Nature and severity of injuries,
Daily life disruptions, and
Physical and emotional distress, among other factors.
To know the value of your personal injury claim, speak to our orthopedic injury attorney and receive a free initial consultation.
Schedule a Free Consultation with Orthopedic Injury Lawyers in Los Angeles
Did you suffer a work injury or third-party claim and need an advocate to protect your legal rights after injuries to your ligaments, muscles, nerves, tendons, joints, neck, or been diagnosed with other injuries? Ehline Law Firm and our orthopedic injury lawyers are ready to aggressively fight for your rights and help obtain maximum compensation for the broad range of your loss.
If you suffered an orthopedic injury in Los Angeles that was not your fault or lost a family member to one, contact us at (833) LETS-SUE. We are also available 24/7 over our online website contact form since we know you may be entitled to significant compensation and need help today. We will treat you respectfully and pay utmost attention to your important cause.
California injury law firm with locations in Northern, Southern, and Central California.
Michael Ehline is an inactive U.S. Marine and world-famous legal historian. Michael helped draft the Cruise Ship Safety Act and has won some of U.S. history's largest motorcycle accident settlements. Together with his legal team, Michael and the Ehline Law Firm collect damages on behalf of clients.
We pride ourselves on being available to answer your most pressing and difficult questions 24/7. We are proud sponsors of the Paul Ehline Memorial Motorcycle Ride and a Service Disabled Veteran Operated Business. (SDVOB.) We are ready to fight.