If we don't win, you don't pay.
Speak to the Attorney.
Born to serve.
633 W 5th Street #2890
Los Angeles, CA 90071
(213) 596-9642.
Date Modified: June 10, 2023
Golf clubs have a duty of care to their patrons. When safety protocols are ignored, and someone is injured, they can take legal action against the organization or at-fault party to cover the cost of their damages.
The Trump National Golf Club in Rancho Palos Verdes, close to Los Angeles, is one such club. You could be entitled to financial compensation if you or a loved one suffered injuries there due to the staff's or management's carelessness.
It is in your best interest to obtain legal counsel from a personal injury attorney with experience in golf club injuries when filing a claim against the Trump National Golf Club. At Ehline Law Firm, we have represented personal injury victims for nearly two decades and have the skills necessary to win against major corporations like Trump National Golf Club. Contact us today to book your free case review!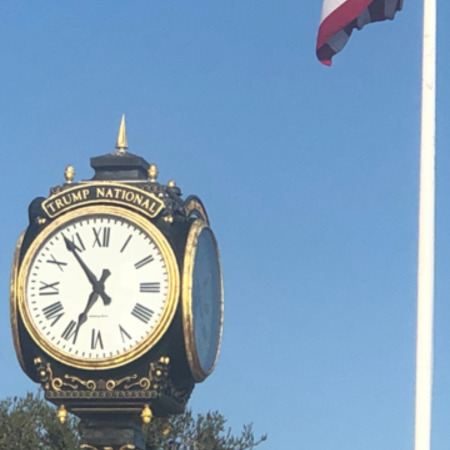 About Trump National Golf Club
This nationwide network of golf clubs is owned by the Trump Organization, headed by former president and business tycoon Donald Trump. The company also owns the 7,242-yard Trump National Golf Club located in Ranchos Palos Verdes. This Trump golf club is well-known for its stunning surroundings and faces the Pacific Ocean.
About Our Attorney Awards, Reviews, and Accolades
The Superlawyers Rising Star Award was awarded multiple times to Michael Ehline from 2006-2015.
Newsweek Magazine awarded its "Premier Personal Injury Attorneys" award to Ehline Law Firm's attorneys in 2015.
CNN interviewed Michael Ehline about cruise ship law, and he was a guest on NBC discussing limousine law practice areas. Michael was also interviewed by Nancy Grace on CBS, discussing his expertise in California dog bite law.
Our years of experience can help you hold all the negligent parties liable for causing your damages.
Even while Trump's clubs are known for being the height of luxury, accidents still happen there, and when they do, the injured party may be able to claim damages. However, bringing a lawsuit against the Trump National Golf Club can be difficult, especially if you don't have strong legal representation.
According to news sources like the New York Times, the Trump Organization certainly has the funds to hire a whole staff of legal professionals who are prepared to contest any claim or type of legal action you may try to make for money. Be careful taking legal action, as MAGA will fight hard to fend off the case.
Fortunately, you can contact our award-winning law offices for assistance with your case. We aren't afraid to hold major companies, like Trump Organization, liable for their acts of negligence.
Filing a Lawsuit Against Trump Organization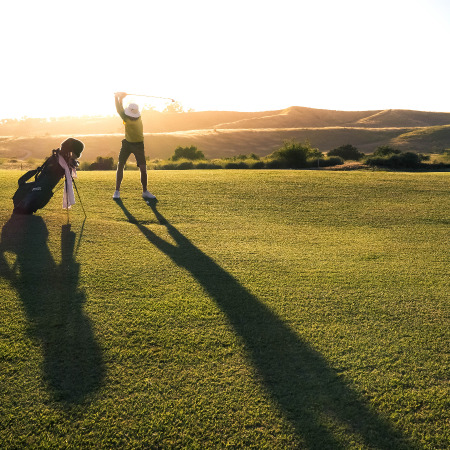 You must abide by a few rules while bringing a lawsuit against Trump National Golf Club to better ensure a favorable outcome for your personal injury case.
Even though a knowledgeable attorney will almost probably assist you in adhering to these rules, it is nonetheless beneficial to comprehend the fundamental steps involved in bringing a lawsuit.
Take Note of the Statute of Limitations
To begin with, the statute of limitations must be followed in every personal injury claim. According to Ranchos Palos Verdes (Gov. Code Sec. 911.2.), victims have six months in which to file a personal injury claim. The aggrieved party will probably dismiss their lawsuit if they don't meet this deadline.
Establish Liability
Establishing liability is another important aspect when suing Trump National Golf Club for a golfing mishap. You need to be able to show that management or employees were accountable for the damage that was done.
Premises Liability Cases
According to premises liability law, building owners and their workers must provide their customers with a safe environment. The victim has every right to file a lawsuit for compensation if this safety standard is disregarded. However, it's crucial to remember that not all accidents are the fault of property owners.
Gather Evidence
When establishing liability, gathering enough evidence to support your claim is essential. The Trump National Golf Club surveillance footage, pictures of the damage, and hospital records outlining your injuries can all serve as proof.
It's important to Notify the Club
You must notify management as soon as you can about your golf accident. They will be less likely to be able to refute your allegations if you inform them about the accident promptly.
Seek Legal Counsel
It is in your best interests to acquire legal assistance from a lawyer skilled in handling golf club injury claims if you intend to sue Trump National Golf Club. Choosing the right legal representative is the difference between getting fair recompense for your losses and dismissing your case.
Past Legal Cases Filed Against a Trump Golf Club
Donald Trump and the Trump Organization were the subjects of numerous lawsuits. Here are two prominent cases in New Jersey and New York:
$400,000 Fine for Serving Alcohol to a Patron That Later Caused a Vehicular Homicide in New Jersey
In 2021, one of the Trump Organization's golf clubs agreed to pay a $400,000 fine to the state of New Jersey for providing a patron with too many alcoholic beverages. The man later caused a fatal car crash that killed Gary Halder, the driver's father.
As part of the agreement, Colts Neck, New Jersey's Trump National Golf Club, entered a plea of not guilty to allegations that the state's Division of Alcoholic Beverage Control filed in October of 2019.
The Trump National Golf Club Colts Neck was accused of serving Andrew Halder while intoxicated and selling Alcohol from carts on its golf courses. State officials sought to revoke the club's liquor license. Still, they later agreed to impose a fine instead when they learned that an inability to s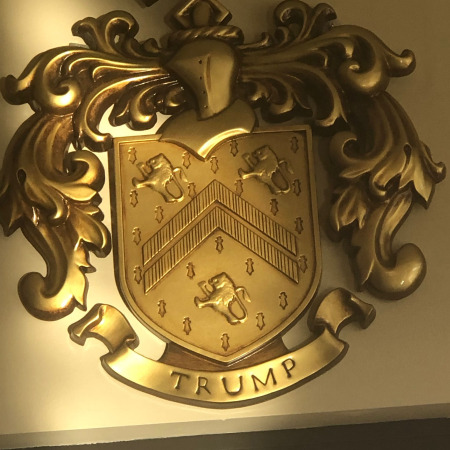 ell Alcohol would cost the country club considerably.
Donald Trump Engaged in Illegal Activities to Inflate His Net Worth
Fraud allegations asserted that Donald Trump was also involved in illegal practices that included Trump Golf. Links between new members, waived fees, and activities that ensured favorable interest rates and tax were identified.
Take Legal Action Against Trump National Golf Club for Negligence
If you or a loved one were injured in an accident at the Trump golf club in Ranchos Palos Verdes, you'd be happy to know that we have a law practice conveniently situated in Torrance, just 20 minutes away.
We are ready to take on challenging personal injury cases because we have the experience and resources to prove liability, so you can count on us to secure a favorable verdict.
To schedule your free consultation with one of our Trump golf course accident attorneys, call us today at (833) LETS-SUE or complete the contact form for a callback.
Michael Ehline is an inactive U.S. Marine and world-famous legal historian. Michael helped draft the Cruise Ship Safety Act and has won some of U.S. history's largest motorcycle accident settlements. Together with his legal team, Michael and the Ehline Law Firm collect damages on behalf of clients.
We pride ourselves on being available to answer your most pressing and difficult questions 24/7. We are proud sponsors of the Paul Ehline Memorial Motorcycle Ride and a Service Disabled Veteran Operated Business. (SDVOB.) We are ready to fight.