If we don't win, you don't pay.
Speak to the Attorney.
Born to serve.
633 W 5th Street #2890
Los Angeles, CA 90071
(213) 596-9642.
Date Modified: July 2, 2023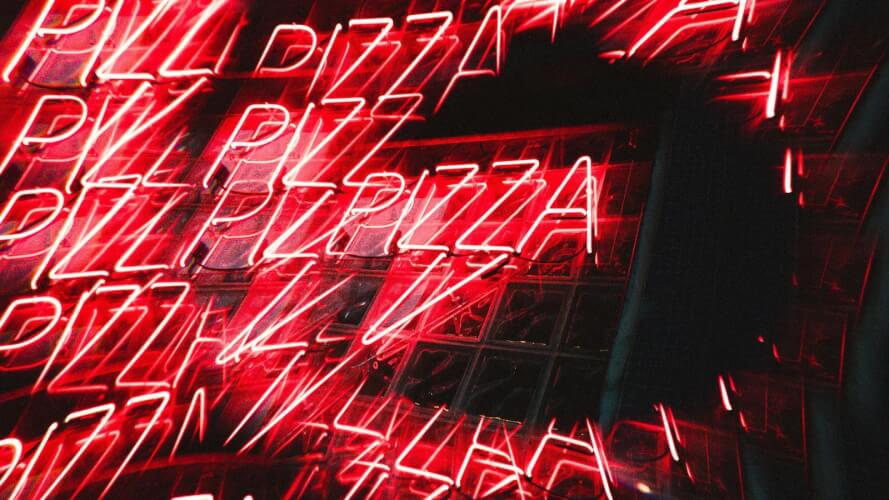 Were you a visitor to BJ's store for drinks or a party and left with injuries you have been unable to resolve or deal with alone?
This article by California injury attorney Michael Ehline serves to navigate your problems and help you get more compensation for your injuries or chronic pain. Whether you're looking to grab a beer with a couple of friends or have a classic pizza dinner with the family, BJ's Restaurant & Brewhouse has become a local favorite for Angelenos. When you walk into a BJ's restaurant, you think about having your next meal, not getting into an accident.
Unfortunately, like any other restaurant, BJ's Restaurant & Brewhouse is no stranger to hazards that can result in a serious slip-and-fall accident or alcohol-related assault. Ehline Law and our personal injury attorneys work closely with injured victims to protect their rights and hold food establishments responsible for blaming for the damages.
About Our Attorney Awards, Reviews, and Accolades
The Superlawyers Rising Star Award was awarded multiple times to Michael Ehline from 2006-2015.
Newsweek Magazine awarded its "Premier Personal Injury Attorneys" award to Ehline Law Firm's attorneys in 2015.
CNN interviewed Michael Ehline about cruise ship law, and he was a guest on NBC discussing limousine law practice areas. Michael was also interviewed by Nancy Grace on CBS, discussing his expertise in California dog bite law.
Our years of experience can help you hold all the negligent parties liable for causing your damages.
If you suffered injuries in a slip and fall accident in BJ's Restaurant & Brewhouse, contact our BJ's Brewhouse pizza accident attorneys to learn more about your rights as an injured victim.
Our leading professionals have a proven track record of success and years of experience fighting, winning, and recovering compensation for restaurant injuries.
When a foreseeable danger places you at risk, we will put our many years of winning cases to work dealing with your investigation and negotiations. Call us today at (833) LETS-SUE to learn more about what you can expect to win if you seek compensation from the other party.
Types of Accidents That Can Occur at BJ's Restaurant & Brewhouse
Slip and fall accidents are the most common accident at an eatery, including BJ's Restaurant & Brewhouse. Fresh rain, leaked ceilings, beverage spills, broken rails, or freshly moped floors present severe hazards to patrons and can lead to a slip-and-fall accident if not addressed by the property owner, occupier, or employees. If the restaurant failed to act reasonably to rectify a dangerous condition, and you got hurt, many injuries could occur, even wrongful death.
Your emotional trauma is valuable, as are your medical expenses and legal fees. The liable party must be held accountable, or you could be stuck footing the bill for the rest of your life. That's the last thing you need, so talk to us right away if you want to get paid swiftly in real money!
Besides slip and fall accidents, there are other types of incidents that can occur at BJ's Restaurant & Brewhouse causing serious injuries to customers, including the following:
Slip, trip, and fall accidents over spilled beer, spilled food, bunched-up carpeting, melted ice, and other dangerous conditions
Car accidents in BJ's Restaurant & Brewhouse parking lot due to poor lighting
Food poisoning by contaminated food handled by an employee who failed to follow hygiene standards
Assaults due to lack of security and aloof managers.
Common Types of Injuries Sustained in a BJ's Restaurant & Brewhouse Accident
The types of injuries sustained in an accident depend on the accident's nature and the impact's location.
Typically, accident victims can experience the following common types of injuries at an eatery:
Traumatic brain injury
Bruises and hematoma
Burns and scalds
Cut, lacerations, and abrasions to hands, face, and feet
Spinal cord injuries
Broken bones and fractures
Head and neck injuries
Internal bleeding and organ damage
Soft tissue injuries.
Whether experiencing a slip and fall injury or any other type, an accident victim must immediately seek medical attention.
Even minor injuries can lead to devastating consequences when accident victims prolong starting medical treatment.
It can be depressing for accident victims to face physical and mental pain that was not their fault after an accident. Worse, they must pay medical bills and other out-of-pocket expenses, which can dent their finances. Fortunately, injured victims can pursue personal injury claims to recover the damages.
If you've suffered injuries in a slip and fall accident, you must speak to an experienced slip and fall attorney to discuss your legal options. A skilled slip-and-fall lawyer can guide you on the legal process and even assist in filing a slip-and-fall claim to recover the compensation you deserve. Let us represent your complex case! We will front the costs and take no fee unless we get what you are entitled to receive.
What Should You Do After a Fall Accident or Incident at BJ's Restaurant & Brewhouse?
In the event you slip and fall injuries, it is crucial to follow the steps Offered by our best slip and fall accident lawyer below to protect your case:
Call for help. If you're seriously injured, let the first responders take you to a hospital for medical treatment. If not, you can continue with the steps below.
Photograph the hazard or objects that caused the extent of your injuries. In slip-and-fall cases, capturing evidence at the time of the incident is essential. Photographs can secure a true picture for all parties to review after the fact. Take pictures and videos of the accident site, any employees nearby, and witnesses.
Exchange contact details with witnesses.
Ask the restaurant manager to file a customer incident report and request a copy.
Head to a hospital for helpful medical evaluation.
Speak to an experienced slip-and-fall accident attorney with experience suing stores or businesses serving food for losses when they breach their reasonable duty of care.
Why You Need Slip and Fall Lawyers for Your Fall Accidents?
Slip and fall attorneys have expertise in premises liability law and can strengthen your case in many ways, including the following:
Investigate your case to determine liability issues
Gather evidence, such as witness statements, restaurant documents, medical records from doctors, and others, to build a trial-ready case for the people representing you as the future legal team on your behalf
Handle the legal process and bring a civil action seeking to obtain payment for losses over the dangers that causes
Handle the insurance company and negotiate a fair settlement
Go to trial if there is a disagreement over the settlement.
Schedule a Free Consultation with a Superior Ehline Law BJ's Pizza Accident Lawyer
Tell us what happened and provide information in confidence and utmost secrecy! If you suffered injuries at BJ's Restaurant & Brewhouse, contact us at (833) LETS-SUE for a free consultation, as you may be eligible for compensation, including lost wages, pain and suffering, and more.
We officer superior representation and have over a decade of experience with over $150 million in compensation recovered for our past customers and clients. That's our business! Schedule your free consultation with our best lawyer today! Let us help build a strong case and prove your negligence claim against BJ's! At Ehline Law Firm, we make it happen!
Michael Ehline is an inactive U.S. Marine and world-famous legal historian. Michael helped draft the Cruise Ship Safety Act and has won some of U.S. history's largest motorcycle accident settlements. Together with his legal team, Michael and the Ehline Law Firm collect damages on behalf of clients.
We pride ourselves on being available to answer your most pressing and difficult questions 24/7. We are proud sponsors of the Paul Ehline Memorial Motorcycle Ride and a Service Disabled Veteran Operated Business. (SDVOB.) We are ready to fight.