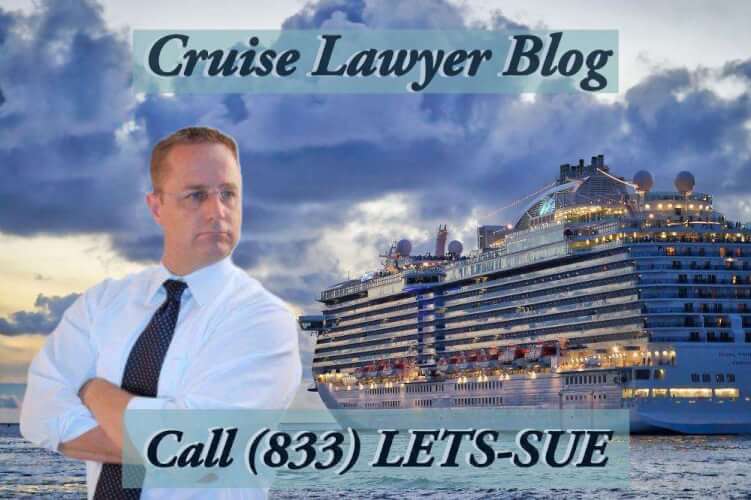 From Cop to Jailbird on a Cruise
Cruise ship holidays can be relaxing, but many people don't realize that thousands of crew members work around the clock to ensure that passengers have the time of their life. Did you know a cruise can also take a life?
Cruise ship holidays can be relaxing, but many people don't realize that thousands of crew members work around the clock to ensure that passengers have the time of their life.
But sometimes, some passengers may run into irresponsible and negligent crew members that can turn the entire experience traumatic. In recent news, a court sentenced a crew member to 46 months in Prison for assault resulting in serious injuries.
Let's review the news details with Ehline Law and our personal injury attorneys.
Crew Member Assaults Elderly Sentenced to 46 Months in Prison
A 78-year-old crew member, John Mcavay, assaulted an elderly resulting in serious bodily injury to the passenger. Three days later, another cruise passenger identified the man resulting in his arrest and a trial.
A Retired Law Enforcement Officer Commits an Unprovoked Assault
According to court documents, in a confrontation between John Mcavay, a 78-year-old retired law enforcement officer, and an elderly passenger on October 25, 2018. In anger, Mcavay punched the citizen, knocking him out.
After the violent confrontation with the passenger, Mcavay disappeared from the incident scene, leaving the elderly helpless on the ground.
Seriously Injured Passenger Airlifted to Hilo Medical Center
When the passenger was found, he was in a critical condition requiring immediate medical assistance. The cruise ship captain reported the incident and called for emergency services to airlift older people to Hilo Medical Center.
From there, the medical staff moved the individual to Queen's Medical Center for treatment that lasted about 30 days.
Cruise Ship Passenger Suffers Serious Impairments and Dies a Few Months Later
The victim suffered protracted severe injuries, including cognitive and physical impairments, requiring the medical staff to move him to a California hospital and a rehab center to help him recover from his serious injuries.
However, after a few months of suffering, the elderly patient died in February 2019.
Mcavay Arrested and Charged after Another Passenger Identified Him
Three days after the incident, on October 28, 2018, during coast guard investigative service, another cruise ship passenger identified John Mcavay as the perpetrator.
The law enforcement authorities immediately arrested Mcavay, charging him with assault and involuntary manslaughter, and began the legal process to prosecute the former officer for his crimes.
Defendant Mcavay Acted Cowardly; Judge Otake Stated
The judge presiding over the case was United States District Judge Jill A. Otake, with the US Attorney Clare E. Connors taking charge as the prosecutor. Court documents revealed Judge Otake found defendant Mcavay guilty, and Judge Otake found that Mcavay chose to punch the passenger rather than walk away.
Judge Otake added that Mcavay's actions were cowardly and despicable.
Prosecutor, Without Reasonable Doubt, Could Not Prove Mcavay's Manslaughter Charges in Non-jury Trial
In finding Mcavay guilty of involuntary manslaughter, Connors needed sufficient evidence to prove that pre-existing cancer was not a factor in the passenger's death.
For the cruise ship assault, Judge Otake sentenced the former law enforcement officer to 46 months in jail and a year of supervised release.
Schedule a Free Consultation with Ehline Law
In the incident "46 months in prison for assault on the cruise ship", the passenger's family could not pursue a wrongful death claim as prosecutors couldn't prove that the incident led to the death of a person with cancer.
If you suffered injuries in a cruise ship accident that was not your fault, contact us at (833) LETS-SUE for a free consultation, as you may be eligible for compensation.
Main Los Angeles Location
633 W 5th Street #2890 Los Angeles, CA 90071 (213) 596-9642.