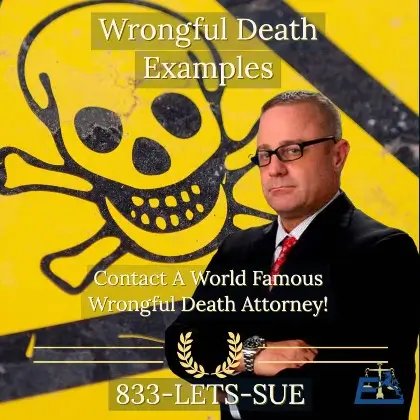 A court awarded a $77 million verdict in Georgia wrongful death lawsuit filed by the family of Nick Carusillo, a young man who died due to the negligence of medical treatment facilities. Let's explore the details of the lawsuit with Ehline Law and our personal injury attorneys.
Family Awarded $77m from Drug Treatment Centre for Discharging Son Early
On September 22, 2017, Nick Carusillo died on Interstate 85 outside of Atlanta after the drug treatment center discharged him early. In 2019, Nick's parents filed a wrongful death lawsuit against the facility and others responsible for discharging him and not providing the care he needed.
Nick Moves into Metro Atlanta Recovery Residences, Where Problems Start to Begin
Since a young age, Carusillo struggled with substance abuse. During his late teenage years, Carusillo got diagnosed with bipolar disorder, and at the age of 29, Carusillo was in and out of medical and drug treatment facilities. On August 19, 2017, his parents admitted him into Metro Atlanta Recovery Residences (MARR).
According to the family's lawyers, Nick's medical doctors put him on Lithium and Seroquel to keep him medically stable and manage his bipolar disorder. The complaint alleges that on September 5, 2017, two weeks later, the physician at MARR took Nick off his medications, despite his family and doctor warning them constantly about Nick's condition.
After two weeks without medications, Carusillo's health started deteriorating. The facility forced him to leave after the staff found Nick on the cell phone multiple times, violating the center's rules.
Discharged from an Addiction Treatment Center, Nick Moves to a Sober Living Residence
MARR moved Nick Carusillo to a sober living residence and did not tell the facility's owner about Carusillo's mental health issues. The filing stated that Carusillo violated the curfew by walking out of the sober living house early in the morning, forcing the owner of the sober living house to discharge him the same day. The facility's owner dropped Nick at an Alcoholics Anonymous meeting, hoping Nick Carusillo would find some help there.
Nick Carusillo Died after Getting Hit by Multiple Vehicles on Interstate 85
Nick's family did not know his whereabouts until on September 22, 2017, news broke of a man lying down naked on Interstate 85 and getting hit by multiple vehicles. It was Nick. The plaintiff's attorneys stated that the medical reports following his death showed no drugs or alcohol in Nick's system.
Nick Opted for Staying at Sober Living House Rather than a More Intensive Treatment Facility, Defendants Argue
According to MARR and their attorneys, the doctor at the addiction treatment center took Nick off his medications after he complained about their side effects. They also stated that Nick violated the facility's rules multiple times despite several warnings. Court filings revealed that the facility staff, Nick, and his parents had a conference call over the phone to discuss sending Nick to a more intensive treatment facility, which Nick refused but agreed to live at a sober living house.
Jury Awards 77m in Wrongful Death Lawsuit
Finally, after a long legal battle, the jury ruled against the defendants and awarded $65 million in compensatory damages (10 million for pain and suffering and 55 million for wrongful death). The jury also awarded $1 million in punitive damages and the rest in attorney's fees, bringing the total verdict to $77 million, a record-setting lawsuit in DeKalb County.
Nick's Parents Hope a Substantial Jury Verdict Will Raise Awareness of Issues Faced by Medical and Substance Abuse Patients
Mike Carusillo, Nick's father, spoke after the verdict, hoping that his son's death and the large verdict would prompt legislation that would ensure proper staffing and procedures at treatment facilities. The attorney representing MARR, Heather Saum Ware, stated in an email that they plan to appeal the lawsuit.
Nick Carrillo Is One of Many Citizens Who Failed to Receive the Treatment They Need
The tragedy in Nick's story is how his parents tried to do all they could to help their son struggling with substance abuse and mental illness. It's one of the many cases in the United States where the system fails to care for genuinely ill patients with nowhere else to go.
Whether it's corporate greed or serious medical negligence at such facilities, patients often end up suffering at the hands of facilities like MARR.
Most of these stories don't come up in the news, but Nick Carusillo's story made an impact as his parents decided to weather through the legal storm to get their son the justice he couldn't get in this world. The substantial jury verdict in their favor is a validation of Nick's life and exposes the negligence carried out at the MARR addiction treatment center.
Benefits of Filing a Wrongful Death Lawsuit in California
Although Nick Carusillo's death happened outside of California's jurisdiction, it was a critical case to understand, and the same can happen to anyone in California.
If you've lost a loved one due to another's negligence, you should consider filing a wrongful death lawsuit to hold the wrongdoer accountable for their negligence. Although a wrongful death suit cannot replace the loss of a loved one, it can deliver justice in the form of financial compensation.
The court may award the following damages in a wrongful death lawsuit:
Lost income (past, present, and future)
Loss of financial benefits
Funeral and burial expenses
Loss of household services
Loss of consortium
Punitive damages.
Effective January 1, 2022, California law allows plaintiffs to recover pain and suffering from wrongful death actions. Besides financial compensation, there are other benefits to pursuing a wrongful death action. In the case of Nick Carusillo, the wrongful death lawsuit brought to light the issues and negligence carried out at medical treatment facilities.
Although many similar cases often settle, the substantial jury verdict made headlines nationwide, prompting the need for legislation to ensure proper staffing and guidelines at treatment facilities. The benefit of pursuing a wrongful death lawsuit is to ensure other families do not suffer at the hands of the bad behavior of businesses. It can cause them to change their policies.
Schedule a Free Consultation with Ehline Law
If you lost a loved one due to another's negligence, contact us at (833) LETS-SUE for a free consultation with our swift, charismatic legal experts.