Mom, Dad, Aging and Financial Protection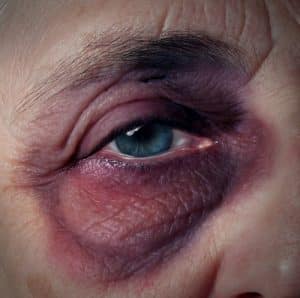 Much stuff is coming out of NY and California lately in the senior citizen abuse realm. Here is one about a lawyer and client conspiring to steal for a senior. New York socialite Anthony D. Marshall defrauded and stole from his elderly mother. Her name was Brooke Astor, a philanthropist. Astor won the "swindle trial." [1. Read More.]
Detailed reports materialized showing that Marshall conspired with attorney Francis Morrissey. They illegally amended Brooke Astor's will in his favor. Sadly, they stole millions without consent. They even absconded with valuable paintings taken off her Park Avenue home's walls. During this time, she suffered.
The evidence revealed a pattern of greed, neglect, misfeasance, nonfeasance, and malfeasance. Incidentally, in California, financial abuse of seniors is often mentioned in the news[2. financial abuse], including financial exploitation of the elderly. [3. elder financial abuse] This is not limited to New York by any means.
California Family Member Financial Abuse
Another story mentioned in Consumer Reports is that of Elise Brooks. She is a 72-year-old. Sadly, she sold her mobile home and moved in with her daughter and granddaughter in Monterey, California. Allegedly she did not want to handle her finances any longer.
So she had her daughter and granddaughter take over her finances. Some elders do this with their attorneys as well. In any event, her daughter, Lisa Karen MacAdams, and granddaughter Christi Schoenbachler, financially ruined Brooks. They siphoned off all of her money. [4. People v. Schoenbachler]
They drained her of an annuity worth approximately $90,000, her jewelry, and furniture; if this wasn't enough, they dumped her in a nursing facility. Mother and daughter were both convicted of grand theft and financial abuse, both felonies, and two counts of misdemeanor elder abuse. During the summer, the California court of appeal stayed one of Schoenbachler's misdemeanor charges. Ventura, California Superior Court Judge Colleen Toy White said financial abuse is the "ultimate betrayal." [5. Ultimate Betrayal is Abuse]  These cases are among the worst.
---
Examples of Other Scams:
New scams by strangers involving the elderly include scenarios like sending an e-mail telling them they won a free vacation or Somali cons [6. Somali E-Mail Scams], including but not limited to:
Fraudulent sweepstake phone calls
Investments and grandparent scams.
What is far worse and not as commonly heard about is the deception by neighbors, friends, employees, and relatives. The people most entrusted to provide protection and care for seniors.

 This kind of abuse can be emotional. Also, it remains financially devastating to the senior. [7. The devastation to Elders and Economic] Experts say that this behavior will likely increase due to the stalled economy and many aging populations.
And this remains a primarily unreported crime. And seniors may not even recognize what is happening to them. Also, they could be ashamed and embarrassed. So this keeps them from speaking out. Remember that elders are far more gullible and susceptible to this type of abuse (Source.)
In New York, in 2011, a randomized telephone survey [<<< See PDF here] was released, in which seniors mentioned being financially exploited more frequently than any other kind of abuse. Manhattan Assistant District Attorney Elizabeth Loewy was the lead prosecutor on the Marshall/ Astor case. She says that almost every time she lectures on financial abuse, people approach her with their own stories. (Read more.)
---
Classic Elder Abuse Scenarios
Classically in elder abuse cases, the predator will isolate the older adult to create an environment where they fear the abuser or love the abuse.
Unlicensed home contractors
Kids selling candy to keep kids off of drugs and gangs
Internet prizes
Bank scams
All these scams are occurring more than ever. Crimes involving lawyers, nurses, and even doctors, who are in close contact with seniors, are also rising. Many cases we have dealt with involve a friend or family member ripping off a relative!
Prevention and Protection
Consult with an Elder Abuse Attorney:  Get legal advice from a lawyer when an elder or dependent adult under your care exhibits signs of dementia or abuse. An attorney can direct you to the necessary steps to protect vulnerable seniors or children.
Hire Licensed Professionals: Hiring a probate lawyer and setting up a court-ordered conservatorship is a wise choice. Hiring an estate planning attorney can help write your will and note the power of attorney documents, which have trusts limiting the amount of access to your relatives' money. And, of course, have the judge sign off when the elder has a conservatorship. The main thing is to set these up before losing control of your mental faculties.
Documents: Before giving anyone power of attorney, you must carefully consider potential consequences. This person is legally your fiduciary. This representative is responsible for acting in your best interests. But they could do anything with your money without you knowing about it. It is not always the wisest choice to permit someone closest to you to have this power.
Seeking Professional Help
Sometimes, you could be safer having someone more disconnected and financially secure.
Power of attorney documents, which have limits, can be done without extra cost, experts say, which assigns a relative or friend to monitor the person named with a power of attorney. The joint management of attorneys requires two signatures on every check. A lawyer can draw up an agreement mandating periodic reports when assigning a relative or friend to monitor the person. Another method is splitting the authority. You can give one person the power to handle financial matters while the other controls health decisions. Your lawyer needs to hold the papers physically. That way, you can prevent anyone from prematurely presenting them to your bank or investment company to acquire access to your funds.
Daily Account Arrangements: Daily accounts, which are where pension benefits, Social Security checks, and other deposit payments like tax refunds, should be established.
Famous Cases in the News
Actor Mickey Rooney made news in July of 2012 in a battle against his stepson Christopher Aber, age 52, and his wife Christina Aber, age 42, for Rooney's emotional, verbal, and financial abuse. Rooney alleged his stepson and wife deprived him of his medication and isolated him by stopping him from leaving the house. This behavior occurred over an alleged ten-year period.
Court documents filed by attorney Bruce S. Ross and attorney Vivian L. Thoreen on behalf of Rooney alleged that Abers was liable for leaving the 90-year-old actor powerless over his assets and personal life. At one point, Aber got ATM debit/credit cards in the name of Densmore, Rooney's company, and then used them regularly for his benefit. The filed petition said Rooney was unaware of credit/debit cards.
In March of 2011, Rooney testified in front of Congress, saying he had felt trapped, frightened, and helpless. And that was a terrible feeling for a man. Rooney's current wife is the mother of Aber and is denying the actor's claims of elder abuse by her son.
The Theft Case
A year prior, Rooney had attorney Michael Augustine appointed to be a permanent conservator of his estate and placed a restraining order against Christopher and Christina Aber. Aber had stolen her identification cards, passport, insurance cards, Screen Actors Guild membership, and Identification cards.
Security: Security is essential, and you should ensure a background check is done on any caregiver you or the family of a senior considering hiring. Never assume that a placement agency will conduct a thorough background check. In doing this, you must ensure that it is a national check rather than a state or a local one. Six-year, where the law allows, consider installing a security camera monitoring system.
Annual estimates show that 6 million elderly citizens face abuse. According to the National Center for Elder Abuse (NCEA) figures, in 2005, between one and two million elderly (over the age of 65) were mistreated, injured, or exploited by caregivers upon whom they depended. The organization estimates that for every case of elder abuse reported, five points go unreported.
Mail: Never leave mail in unsecured mailboxes. Also, shred any documents with identifying information. Take pictures of your valuables and jewelry. Lock these photos and small valuables up in separate places. Doing this makes the insurance claims process more comfortable as well. Check pawn shops if items are stolen or missing.
---
Protecting Older Relatives
It is essential to safeguard older relatives and ensure they can go out when needed. Elder abuse remains associated with physical and social isolation. Unplanned, regular visits help identify undue influencers. Also, seniors need to have outings. Seniors should regularly visit friends, clergy, neighbors, and volunteers.
On February 12, 2013, Florida began the South Shore Coalition for Mental Health and Aging annual seminar. The 12th will start the first of the series in the symposium to discuss elder abuse's critical issues to family members, caregivers, and other professionals.
The coalition and the NCEA hope to bring public awareness to elder abuse's growing problem that they say is often overlooked.
The Abuse Statistics
The Bureau of Justice Statistics backs up their concern, showing that the number of elder abuse, neglect, and financial exploitation as of 2010 revealed at least 10 percent of senior citizens had suffered some form of abuse. Their statistics also show that most elderly abuse victims are female senior citizens.
Setting Rules: The family with an older adult should meet and determine who will be looking after the senior's physical and financial interests. Hire an attorney if only one relative or sibling handles most care. Pay legal counsel to draft a "personal care agreement." This agreement will detail the amount the caregiver will receive for services. According to Starnes, a CFP, administrators should make reasonable payments to family members providing care. Caregivers can now stay out of trouble because they know their limitations.
Limited Accounts: Demented elders should use a blocked bank account. This account can have a spending limit of a few hundred dollars. Also, banks should investigate checks written for higher amounts.
 The NCEA estimates con men have financially exploited over five million elders annually. Many go unreported out of shame or because it is a family member. In that case, the senior citizen does not want anyone to get in trouble.
Availability: Make yourself available to accompany the senior to meetings with doctors and financial advisors, who can help put plans for the relative's protection in place. Elders feel uncomfortable discussing their frailties. Praising the senior for the job they have done will help open communications.
---
Observations And Warning Signs
Be alert to the elderly person who has a new "best friend" if they never seem available or can come to the telephone. Be suspicious if the senior does not want to contact others unless their caregiver is present or becomes socially isolated.
Gwendolyn Swank worked all her life in Lincoln County, Maine. A six-year neighbor had manipulated and stolen from her. So she lost her nest egg of over $300,000 in assets. Also gone were her monthly security checks. When it was all said and done, Swank had.37 cents remaining in her bank account.
A Betrayal of Trust
In 2004 Swank's neighbor Rodney Chapman became the older woman's best friend. The now 85-year-old said she worked hard to put away a "good portfolio." After all, she needed something to depend on in her old age. Also, she never believed Chapman would take her for a "ride."
Swank was the manager of a mobile home park, where Chapman and his family were her neighbors when he fell behind in his payments. This lapse started in 2004 when she let him work off some of the debt, mowing lawns and doing repairs. Chapman's terrible state left his longtime neighbor after working as a financial bookkeeper for most of her life.
Chapman is behind on payments to credit card companies, her landlord, Central Maine Power Company, and the IRS for the money withdrawn from stocks and IRA accounts. At 85, Swank went back to work at a local business, the first part of this year to help pay off her debt, including the $60,000 for taxes from the withdrawal of money from stocks and IRAs. Lincoln County District Attorney Geoffrey Rushlau said Swanks' case differs from many other cases, where a family member is usually the abuser.
This family member borrows money and never intends to pay it back to the older adult. Swank remained deceived, terrified, and isolated.
The Elder Financial Abuse Scam
Swank had concerns over a 1999 drug bust near her home. Chapman lied for years, saying he had Texas Ranger law enforcement connections with a judge and could help rid drug activity from the area. But he needed money for transportation, lodging, and disposal of the drug dealer's bodies.
Swank said she believed the stories, even know knowing how they sounded. Chapman staged fights outside, pounded on her trailer, and would not let her use her telephone. He took her phone with him, restricted Swank's use of her car, and restricted her visitors, telling her it was for her safety. In another instance, Chapman talked Swank into a business venture where she would be the bookkeeper. He convinced her to purchase an auto repair and recovery business.
Swank paid for the tools, a welder, and an expensive trailer to haul cars. Sadly, the business never forked over a dime. And now she remains unsure the industry ever existed.
Lincoln County elder abuse case specialist Detective Robert McFetridge, said Swank's case became known to him when he received phone calls from people concerned about her situation.
Furthermore:
The detective also said one of the calls was from a business where Swank's checks were bouncing. But Detective McFetridge said that Swank was not ready to discuss the situation.
Of particular interest, the end came when Swank gave Chapman a deadline to return some of the money, and it passed. So after that, she told the deputy. Chapman admitted to his crimes after his arrest. And Detective McFetridge believes others participated in Swank's financial exploitation.
Maine Legal Services represented Swank through attorney Dennis Culley, winning Swank a civil judgment of $1.3 million on June 12. Chapman received five years of jail time with little or no ability to pay Swank's civil court judgment.
---
Other Red Flags:
If another designated makes the payments, look for unpaid bills
Newly authorized signers on the senior's bank account
Signatures are unfamiliar on checks and other documents
Are canceled checks and bank statements sent to the senior's home?
Changes in banks or lawyers
Generous gifts or reimbursements to caregivers or friends
Unexplained withdrawals from bank accounts, transfers between accounts, or missing property
Changes in spending patterns or purchasing unneeded items
Variations in senior's testamentary documents, such as a power of attorney, beneficiaries, or will
Extreme interest in the senior's finances by relatives, caregivers, or friends
Lack of personal care, like poor grooming and clean clothing.
Example:
Scenario: You hire an elder abuse lawyer to help you with your abuse case, and when the case settles, the attorney attempts to recover the hotel bills from their vacation. So you felt too indebted to the lawyer. And you remain intimidated that you won't get your settlement check unless you agree.
Solution: Place disputed amounts into a trust—demand immediate payment. Require a full accounting. Also, a California State Bar complaint may be for particularly egregious cases.
Scenario: You ask a friend or roommate to deposit money into the bank. You trusted another while not feeling well to help you make a rent payment, giving them your cash deposit, and later discover your friend made just half the deposit. So when you ask for the deposit slip, the roommate says they needed the money for gas, etc., and she ignores your demand(s) or changes the subject. Courts in Washington D.C. are reportedly seeing more elderly abuse cases. Elder abuse studies identify different types of abuse. Common abuse includes neglect, financial exploitation, and even violent beatings. Reports indicate that only one in 14 cases of abuse are acted upon by victims or estate representatives.
In Practical Terms
According to Washington D.C. Superior Court's Probate Division Judge John Campbell, overseeing cases for incapacitated adults or adults needing guardianship, there are more elder abuse cases than ever. Also, Judge Campbell believes this is because people are living longer. However, they become targets since they remain frail and have diseases and dementia.
Solution: You should first contact the bank or financial institution and close the account. But it would be best to communicate with the police and the city or county attorney. You can even call the State Attorney General and an elderly abuse lawyer.
---
Finding More Information and Help
Adult Protective Services County APS agencies investigate exceptional cases involving elder and dependent adult abuse in private homes, hotels, hospitals, and health clinics, without professional staff members on duty. (The Licensing & Certification program of the California Department of Health Services handles cases of abuse by a hospital or health clinic member.)
https://www.consumerreports.org/cro/financial0113.htm
The National Center on Elder Abuse has links to state directories of helplines, elder abuse prevention resources, and hotlines in all 50 states and the District of Columbia.
Further Information
AARP's Scams and Fraud is the latest information on fraud and scams against older adults.
AARP Money Management Program is a service that assists seniors and individuals with disabilities with limited resources by pairing them up with trained money management volunteers. The service helps older persons control their finances, pay bills, and balance checkbooks. It also focuses on individuals deemed incapable of dealing with their funds. Twenty-one states and the District of Columbia offer some programs.
National Adult Protective Services Association provides a national map linking abuse reporting hotlines in each state.
Better Business Bureau Scam Stopper info is found here on common scams and the instructions for reporting scams. It is also possible to sign up for scam alerts on the website.
National Association of Professional Geriatric Care Managers geriatric care managers and professionals can assist in all senior citizens' lives, including managing medical appointments, monitoring in-home care workers, and identifying potential exploitation risks. And sometimes, they can pay bills, handle paperwork, and other services.
American Association of Daily Money Managers can help seniors with bill paying, insurance paperwork, banking, and organizing records to file income tax returns. They have members nationwide to assist the elderly.
The Consumer Financial Protection Bureau Office of Financial Protection for Older Americans receives and investigates consumer fraud complaints with credit cards, bank loans, mortgages, and other financial fraud. National Academy of Elder Law Attorneys has a search for lawyers who specialize in elder law, including a durable power of attorney, estate planning, conservatorship, elder abuse, and other legal services. Telephone 703-942-571.
https://www.nbclosangeles.com/news/local/Mickey-Rooney-Elder-Abuse-Los-Angeles-Superior-Court-Christopher-Christina-Aber-161824925.html
https://losangeles.cbslocal.com/2011/09/15/mickey-rooney-conservator-file-2nd-elder-abuse-claim-against-his-kin/ https://www.today.com/id/41879042/site/todayshow/ns/today-entertainment/t/mickey-rooney-tells-congress-about-his-abuse/