SANTA FE — Deepest condolences Friday morning, October 22, 2021, were expressed worldwide when it was learned that principal actor and Hunt for Red October star Alec Baldwin took Halyna Hutchins' life in a horrific shooting death. On Friday, court documents revealed that Baldwin obtained the weapon from assistant director Dave Halls at 3 p.m. on Thursday. This is one of those moments of sadness we all wish we could have avoided that will now be decided criminally and civilly under wrongful death laws.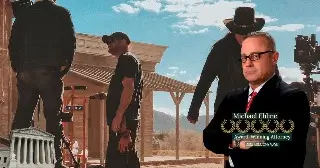 Alec Baldwin Was Told "Prop Gun" in Accidental Killing Was Safe, Officials Say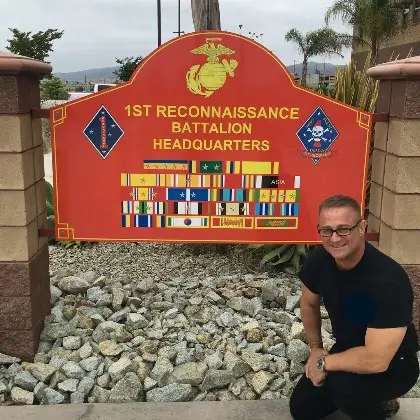 Above image. Author, Attorney Michael Ehline, inactive United States Marine and firearms expert.
He shot and killed her in front of his entire cast on a film site. This occurred after a scene was being filmed involved a death the prior Thursday night. She was pronounced dead on the heels of at least one prior safety violation and worker complaints.
The International Alliance of Theatrical Stage Employees Local 44 sent an email to union members, asserting "a live single round was accidentally fired on set by the principal actor." It was a dark night for many. One of many famous movie set accidents filmed, this of one of several fatal accidents that have garnered public attention in recent years.
The actor was apparently told a "cold" gun being used as a prop was safe before he fired it on the set dramatic Western Film, "Rust," killing the film's cinematographer and wounding its director, law enforcement officials said. That's what we know about the injuries to the man and the death of the woman, as far as what happened.
I am attorney Michael Ehline. I am a second-generation, inactive U.S. Marine infantryman, rifle and pistol expert, and teacher of close-quarters battle (CQB) with handguns and hand-to-hand combat as part of my duty of being a "well-regulated" firearms user.
I have trained under MARSOC and other top-tiered U.S. and foreign military personnel in the safe and effective use of small arms, including black powder, smokeless powder, automatic, and bolt action weapons.
I am also a Los Angeles, California, wrongful death lawyer. Prior to becoming a Los Angeles, California, wrongful death lawyer, I was a law clerk under Deputy City Attorney Patrick Milne of the La Cienega Airport Courthouse, Criminal Prosecution Division.
Purpose of this News Editorial?
In this news story, I will cover the Alec Baldwin prop gun killing case from the perspective of a highly trained personal injury attorney and firearms expert.
Related Story:
Matthew Hutchins and his 9-year-old son, Andros, surviving relatives of decedent cinematographer Halyna Hutchins have hired a top-notch Los Angeles California personal injury attorney.
I will cover the law of negligence and whether or not the surviving family members of Halyna Hutchin can file a wrongful death lawsuit and against whom. I will also cover some of the potential criminal charges, and personal injury claims of others against the anti-gun actor turned left-wing activist, Alec Baldwin.
In the end, I will include some bonus information for journalists and others trying to unravel the law and facts. Before we discuss a potential wrongful death lawsuit, let's cover the effect the death of actor deceased Brandon Lee poses on this matter from a criminal perspective.
Timeline/Facts of the Alec Baldwin Potential Murder and Wrongful Death Shooting Case
On a ranch in northern New Mexico, where Westerns have been shot since the 1960s, Alec Baldwin was filming a new film on Thursday afternoon when his character, an outlaw, needed a weapon.
According to an affidavit signed by Detective Joel Cano of the Santa Fe County sheriff's office, an assistant director rushed up with one of three prop guns that the armorer had set up outside on a gray cart and handed it to Mr. Baldwin, who exclaimed "Cold Gun!" — which was meant to indicate that there were no live bullets in the gun.
The fatal shooting of the film's cinematographer and director, according to law enforcement officials, prompted new concerns about firearms safety on film sets. In fact, Hollywood cut a political deal long ago to exempt itself from gun laws.
"…any moment, between 5,000 and 7,000" of just one studio supplier's guns "are in circulation" — in other words, in the hands of who-knows-who — without background checks or waiting periods. Anyone who has spent any time reading California's voluminous Penal Code knows that while "regular" people are screwed, the glitteratihase piles of exemptions to the State's frightening number of criminal laws. The powerful movie and television lobby spends gobs of money to keep Hollywood filled with guns" (Source: Firearms Policy Coalition.)
California Penal Code § 31815 exempts anyone, even a criminal, who might be loaned guns for use: "solely as a prop in a motion picture, television, video, theatrical, or other entertainment production or event."
This is how a convicted felon like Mark Wahlberg is able to handle and discharge firearms, but a typical ex-con living in Compton goes to prison for even touching a gun.
"Certainly, I haven't used a gun anywhere other than on a movie set, and I'd like to see if we could take them all away. It would be beautiful." – Mark Wahlberg (2007, Herald Sun.)
Were There Live Rounds or Blank Rounds in The Handgun?
Difference Between Bullets, Simunition, and Blanks?
Social media erupted when first, news stories indicated blanks had been used rather than a true bullet. Reports so far call it a "live round" but don't indicate if Baldwin discharged an actual bullet before halting Rust's the production. (Images here)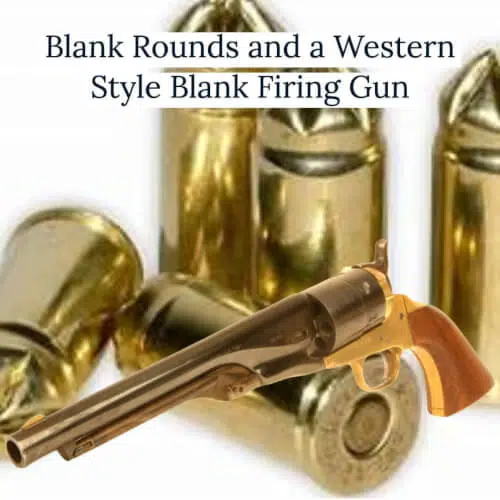 You don't need to be a federal prosecutor to unravel what we do know about prop guns loaded with live rounds – these set props can cause life-altering injuries.
Bullet blanks are used in the film industry to simulate live ammunition. The reason they're so convincing is that blanks are actually modified real bullet casings. While the term "bullet" is often used to designate the longer brass section that goes into weapons, this is incorrect. That portion is really a cartridge (a self-contained ammunition package made up of a casing containing an explosive) loaded into a weapon's "chamber."
The cartridge itself will usually be tripped with a "round" full metal jacketed lead or non-jacketed lead tip that is crimped into the casing. In the Marines, we use the terms "round" or ammunition interchangeably when referencing small arms ammo.
Journalists, most with a dim view of the Second Amendment, know very little of this and, so far, are mostly getting this part wrong. Blanks differ because although they use explosives, they don't use a projectile crimped into the casing. It is a normal cartridge, with no round crimped into it but crimped at the top. (See illustration)
However, when fired, blanks can fragment at the burst point, releasing high-velocity shrapnel into targets. The blast can kill or maim someone at close range even when the weapon's blank does not fragment.
In the U.S. Marines, we use blanks during small and large unit training operations. We wear Multiple Integrated Laser Engagement System Gear. (MILES)
And we tip our rifles with red muzzle blocks called Blank Firing Adaptors (BFA). (See illustration) These serve to assure the extreme blast is not directed at a target or teammates.
It would also serve to disrupt a real bullet from firing out of the barrel in the unlikely event that it occurred. Also, the red tip serves to illustrate this is a blank firing configuration.
See illustration:
Unlike Simunition (similar to a small rubber bullet or airsoft configuration), no projectile leaves the chamber. (See illustration) Simunition Weapons are usually solidly colored red or blue. They use a special collar in the chamber keeping you protected that won't seat a live, real round similar to the one that apparently struck the film's director Joel Souza and Hutchins.
Someone may have been cutting corners here; the movie set politics aside. Hopefully, we can give you more details about the handling and type of gun used soon.
Simunition guns were used extensively on the T.V. series by Navy Seals and Force Reconnaissance Marines in Special Ops Mission, featuring my old senior drill instructor, then Gunnery Sergeant Tom Minder (USMC Ret. MSgt). See Youtube Video Here.
Prop Guns, Ammunition, Dummy Rounds, Blanks, or Simunition?
A prop gun could mean any range of items, including non-functioning weapons or even cap guns. Rounds are also intended for movies, which create varying degrees of muzzle flash.
This term can also be used to describe a genuine weapon or one that has been converted or modified for the purpose of firing blanks. As discussed above, some guns are not modified for different chamber-sized blanks, capable of firing blanks and bullets. We can rule out simunition use here, as it appears an old west-style wheel gun or "revolver" was used as a prop gun.
Prop weapons add realism to films by igniting blanks with real guns, which create a loud noise, recoil, and what's known as a muzzle flash (ala John Wick movies), the visible light produced by the burning of the powder.
We may see that these look similar to real bullets, yet they contain no gunpowder and don't fire. In contrast with dummies, we can all recognize that these simply look like a bullet without any powder or firing capabilities.
Since this was a western gun, it likely was intended to fire 5 -in-1 brass blank ammunition. According to the Los Angeles Times, the set's explosives specialist and occupational safety personnel would have that information. The production team enforces occupational health and would be responsible for giving proper permission to handle or fire a handgun on set.
Can Live Ammunition Be Mistaken for Dummy Rounds?
Yes, Brandon Lee died at the age of 28 in 1993 while filming The Crow when a prop gun that had been allegedly loaded with a dud round was fired at him. The case of actor Brandon Lee poses similarities in that the prop gun that killed him was loaded with real bullets, to the horror of theatrical stage employees and others.
Can Blanks Kill You?
Here are the basic movie set gun rules and rules for all responsible gun owners generally:
Rule one is always to treat a gun as if it is loaded.
Keep the weapon on safe (if you have one) at all times, even if you think your gun is not loaded.
Never place your finger on the trigger until you can squeeze off a round or fire.
Never wave the muzzle at your hand, fingers, or other body parts, including homes, buildings, or areas you can see visually where a round's trajectory could harm or kill other individuals.
Never brandish a gun or threaten anyone with a gun unless it is in self-defense.
The bottom line is you are not supposed to squeeze that trigger unless everyone innocent is safe and you have the go-ahead. Movies sets typically require any person near a discharging firearm to wear eye, ear, and face protection. (See examples)
Usually, the crewmember, cameraman, grip, or other person remains situated behind the Perspex screen. Others should stay well behind the firing line and still wear ear blast protection.
Ambiguity as to "Safe Gun" Here?
Here, one person was killed, and another was seriously injured. As noted above, Baldwin was allegedly told the weapon was on safe. Based upon the description of the weapon, it was likely a single-action, cartridge gun like an 1851 Colt Navy. However, it could have been a percussion ball and powder version of a similar wheel gun.
This means it probably could not fire unless the hammer were pulled back. There was no safety on these older model handguns to prevent a cocked gun from firing.
Even if a double-action gun allows a trigger pull to activate the hammer, there is no way to prevent older wheel guns from firing as in a modern-day automatic pistol like a Colt 1911. (See example)
Here, it is likely that a live round was placed into the chamber when it was supposed to be a "dummy round." So far, it's a mystery as to what the set crew means by "safe."
Real guns are loaded with blanks, which might be dangerous since they include gunpowder, a cartridge, and paper wadding or wax, which create an effective-looking flame and spark. (firearms burn injuries on sets to hands are the typical injuries).
Regardless of the circumstance, weapons must be handled by qualified armorers, gun safety should be taught to cast members, and live ammunition should never be utilized.
The Wrongful Death
The accident killed one person: Decedent cinematographer Halyna Hutchins, 42 was the film's director of photography, grazed in the chest and airlifted to the University of New Mexico Hospital, Health Sciences Center in Albuquerque, where she died; Joel Souza, 48, the film's director, was shot in the shoulder region and wounded, apparently by the same projectile that killed cinematographer Haylina Hutchins. Injured director Joel Souza was later released from the Christus St. Vincent Regional Medical Center after being transported there with non-life-threatening injuries.
The Actor's Response to The Homicide?
The famed 63-year-old Alec Baldwin spoke to the press right away. The actor is devastated, as legal experts were already pointing fingers. "There are no words to convey my shock and sadness regarding the tragic accident that took the life of cinematographer Halyna Hutchins, a wife, mother, and deeply admired colleague of ours," he Tweeted on Friday.
"I'm fully cooperating with the police investigation to address how this tragedy occurred, and I am in touch with her husband, offering my support to him and his family. My heart is broken for her husband, their son, and all who knew and loved Halyna."
Actor Alec Baldwin's "Rust" Film's Ironic, Tragic Accident
How ironic that the plot of the film, "Rust," is about a 13-year-old boy left to fend for himself and his younger brother when their parents died in 1880s Kansas. (Source: Internet Movie Database website IMBD; See also news release from the New Mexico Film Office).
After the teen is sentenced to hang for the intentional killing of a local rancher, he flees with his long-estranged grandfather (portrayed by Baldwin) on horseback. An actual murder and a genuine investigation erupted on the movie set — Bonanza Creek Ranch in Santa Fe County, New Mexico — when at least one or more gunshots rang out during this set accident.
The Search Warrant
According to the local AZ sheriff's office, Juan Rios, a spokesman, the inquiry "remains active and ongoing," adding that "detectives entered the movie set today and continue to interview potential witnesses." Deputies also gathered signed witness affidavits.
"Regarding the projectile, a focus of the investigation is what type it was and how it got there," said deputy Rios. Movie sets are not supposed to use live ammo if that's what truly struck Hutchins. If accurate ammo was used, who was it?
Is COVID-19 To Blame?
One affidavit asserts three guns were left on a gray cart outside the set, near the movie scene "due to Covid-19 restrictions."
The cops wanted evidence that might assist them in determining exactly what occurred before the fatal shot: video or video recorded during production, computers, and cellphones left on-site, as well as other weapons and ammunition. So they served a search warrant.
Video
Police Respond After Fatal Shooting of Crew Members
---
Labor Revenge as a Possible Motive?
According to several individuals close to the production, there was on-set labor unrest, in which Mr. Baldwin also served as a producer. More than one crew member quit the set earlier this week because of poor working conditions.
In a statement released Friday, the movie's production company, Rust Movie Productions LLC, said:
Officer Rios said the sheriff's office had not filed charges against anyone in relation to the incident.
"The safety of our cast and crew is the top priority of Rust Productions and everyone associated with the company. Though we were not made aware of any official complaints concerning weapon or prop safety on set, we will be conducting an internal review of our procedures while production is shut down. We will continue to cooperate with the Santa Fe authorities in their investigation and offer mental health services to the cast and crew during this tragic time."
John Lindley, the national president of the International Cinematographers Guild, said in a press release that Ms. Hutchins's death is "devastating news." Law enforcement has not ruled out what could play.
What Does Twitter Say?
In recent years, Hutchins has worked on films such as Blindfire, The Mad Hatter, and Archenemy, the last of which was produced by Joe Manganiello. "I was thrilled to have Halyna Hutchins as my director of photography on Archenemy. She had a fantastic eye for detail and a visual sense of mastery.
Brandon Lee's sister, Shannon Lee, also stated that no one should be shot with a firearm on a movie set.
In recent years, Hutchins has worked on films such as Blindfire, The Mad Hatter, and Archenemy, the last of which was produced by Joe Manganiello. "I was thrilled to have Halyna Hutchins as my director of photography on Archenemy. She had a fantastic eye for detail and a visual sense of mastery.
Brandon Lee's sister, Shannon Lee, also stated that no one should be shot with a firearm on a movie set.
Who Is Alec, Anyways?
He has a long history in film, theater, and television. He is best known for playing Jack Donaghy, an oblivious, domineering T.V. executive on the comedy series "30 Rock," on NBC from 2006 to 2013.
Could Alec Baldwin Face Criminal Charges?
He discharged the gun resulting in Hutchins' death and Souza's injury. Had the actor checked the weapon and not relied upon the set expert, the "30 Rock" alum likely would not have killed or injured anyone.
However, because Baldwin is an actor, not a firearms expert, a jury may find insufficient evidence of an out-and-out murder. He still could face criminal charges if he knew or should have known the weapon contained live ammo.
Here, the facts show he was told the gun was safe. What I am uncertain of is what that means. Did it mean the gun was loaded with a blank or a dummy round? There is always the possibility of criminal negligence, and not just for the actor. Anyone involved in securing that weapon or its chain of custody could be held to answer for a crime.
According to an affidavit obtained by the Associated Press, several crew members handled the gun before it was given to Baldwin and deemed a "cold gun," or a weapon capable of being used without live ammunition.
As previously said, sheriff's spokesman Juan Rios is unable to identify or acknowledge the type of ammunition in the prop gun.
"That information is one of the particulars that we're trying to determine at this point – what kind of projectile was in that firearm."

Who Else May Face Criminal Charges?
Rachel Fiset says production companies involved with "Rust" could also face corporate criminal charges should negligent safety policies on their part be uncovered as part of this prop gun-related death. Like the hundreds of criminal fraud convictions against Pfizer for lying about vaccines, corporate violations typically mean monetary fines and victim restitution, not jail or prison for the actual scofflaws.
The police will investigate anyone involved with the guns on set and will keep it under wraps. So who is liable for Halyna Hutchins' death on the set of Rust? In the times reported, no one has been named a suspect.
A History of Movie Incidents, Fines and Damages Awards
Previously, other film set members have been charged criminally. The helicopter that crashed on the set of the Twilight Zone television series: The movie incident accidentally killed three actors, including actor Vic Morrow and two child actors. They succumbed to their injuries on July 23, 1982. But the story didn't go unnoticed, becoming one of the top stories of that year.
After sustaining injuries that were deemed non-life-threatening, the six individuals aboard the aircraft who received emergency care became witnesses to the unreasonably dangerous, accidental killing.
According to a New York Times article, in 1986 and 1987, the director, an associate producer, a helicopter pilot, a production manager, and an explosives expert were charged with manslaughter following a two-year legal battle.
The family of the slain actor and the children's families collected millions after several civil actions were taken against them. Because of the public outcry, this incident led to new procedures and safety standards in filmmaking being introduced into the entertainment industry, including Occupational Safety and Health Administration oversight and safety bulletins and administration of emergency care.
In September 2007, Conway Wickliffe, a special effects expert, was killed on the set of the Batman sequel, The Dark Knight, while filming a stunt in London. According to Reuters, in 2007, Wickliffe died in a car accident after his vehicle crashed with a tree at the end of a test run-through. Brandon Lee (March 1993), the son of late martial arts star Bruce Lee, was declared dead after Lee underwent emergency surgery.
In October 2012, diver and crew member Michael Bridger died during the filming of "The Lone Ranger." In 2016, the film was fined $61,445 for his death, the highest fine related so far for a movie-related incident.
In February 2014, Sarah Jones, a camera assistant on the Gregg Alman biopic "Midnight Rider," died in Georgia while filming. Jones was killed by an unexpected train when the production crew failed to obtain the required permissions to film on the tracks. In 2015, Randall Miller, the film's leading director, pleaded guilty to involuntary manslaughter in connection with Jones' death and served half of his two-year sentence.
In 2014, after his daughter's death, the Jones parents filed a lawsuit claiming issues behind the scenes. It appears the slain actor's family eventually settled for an undisclosed amount.
Stuntwoman Olivia Jackson's left arm was lost in a motorcycle crash after she appeared to lose control during "Resident Evil: The Final Chapter," which took place in South Africa in 2015. Jackson filed a lawsuit in 2019 against the writer and director for her life-altering injuries.
According to Variety, a South African-based film crew was found negligent in April 2020 after South Africa's High Court decided that Paul W.S. Anderson and producer Jeremy Bolt negligently planned and filmed the stunt.
So Jackson won after the judge ruled in her favor but suffered an amputation, according to ABC News, including ABC News Internet Ventures and CNN. That court ruling was another wake-up call for the movie biz.
Without considering these several civil lawsuits and civil claims that were eventually settled, it's likely someone faces some form of criminal negligence, maybe first-degree murder charges, for allowing real bullets on the set. Again, we do not know for certain a real bullet was used, but it seems pretty sure the legal authority to investigate rests with local cops till the final chapter.
The wild card that makes this seem like a Perry Mason episode is recently revealed proof of a violation in 2019 and the exodus of disgruntled crew members who hadn't been paid for at least three weeks to protest poor working conditions. Perhaps someone in the production company or elsewhere will be held responsible?
In the case of the bar, the not-so-pro-gun film industry (people not expected to shoot someone) is being put in the spotlight due to the famous people involved.
Will Baldwin Be Sued For Wrongful Death?
Even though experts say criminal charges are unlikely, he'll still likely face legal repercussions in a New Mexico wrongful death action. Can Halyna Hutchin's family sue Alec Baldwin for wrongful death? Yes.
Hutchins' close family members will be entitled to bring an action for wrongful death. Essentially, the defendants and company owed Hutchins and the movie's director a duty of reasonable care in making the film.
The prop master owes a heightened duty of care to everyone as well. Their prospective insurance companies will likely try and escape liability by blaming violations to void coverage, so nothing is guaranteed as damages recovery here for wrongful death.
Any future profits Hutchins might have brought to her family that is now lost as a result of her death would be eligible for compensation in a civil wrongful death lawsuit. And because Hutchins had such an illustrious film career, this figure might go into the millions.
"Under Code of Civil Procedure section 377.61, damages for wrongful death "are measured by the financial benefits the heirs were receiving at the time of death, those reasonably to be expected in the future, and the monetary equivalent of loss of comfort, society, and protection." (Boeken v. Philip Morris USA Inc. (2013) 217 Cal. App.4th 992at p. 997; See also CACI No. 3921. Wrongful Death (Death of an Adult).)
How Might This Case Impact Movie Set Firearms Laws?
Legal action, in this case, could likely impact not only the makers of "Rust" but also workplace safety and hazard laws. There is no reason this accident should have occurred if it was an accident at all. Had safety standards in production been followed, lives would have been saved.
However, Hollywood fires off literally millions of rounds each year. Firearms accidents on set are very rare. But one lost life is one too many. The potential for good to emerge from this tragedy is highlighted in the expansion and fortification of safety measures, whether they are within Hollywood or in general.
We do know that tragic accidents often set off a flurry of new safety laws. For example, in August 2017, Stuntwoman Joi "S.J." Harris died while on the set of "Deadpool 2."
Harris was a professional motorcycle road racer who died during a motorcycle stunt and crashed through a window of a building during filming. However, that set off more of a fire in British Columbia, Canada, where that movie was being filmed.
As we learn more about the ammo, the gun, and other facts, we will first update this in our film set accidents series. Whether "Rust" actor and producer Alec Baldwin fired a prop gun in malice will be a focus of the Sheriff's investigation. We thank the Associated Press for their outstanding coverage of this prop firearm matter.
This pretty much sums up the State of civil and criminal action claims we see. We mourn for the family of killed cinematographer Halyna Hutchins and hope they bereave and heal from the grief of the wrongful death caused when the prop gun misfired.
Whether this is a case of elevating financial considerations over safety will likely be a significant issue, considering many film crew members were angry about the lack of pay. The press contributed a lot to getting many facts out there.
But Halyna's family will likely sue for an unreasonable and dangerous movie set in civil court. Today's tragedy will occur likely biol over into several defendants being held accountable, including Hollywood the HotHead actor. He may end up paying the highest fine, prison, or monetary damages. The special effects technician and witnesses are of particular interest to liability experts here.
After some long hours, once the police have analyzed data, including video and photo images, the head of the department will release their report about the producers and anyone else facing responsibility after the projectile was discharged.
For now, you are the judge. After looking at the photos and tweets, is there enough material to pursue a criminal or civil case for the role Baldwin played? Can the decedent's loved ones sue for millions, or will a defense verdict drown out their cries?
We report, and you decide. Michael Ehline is a severe injury attorney in Los Angeles, California, and is available for media and press inquiries upon request at (213) 596-9642 or by using our convenient online contact form 24/7.