Is Amazon Too White?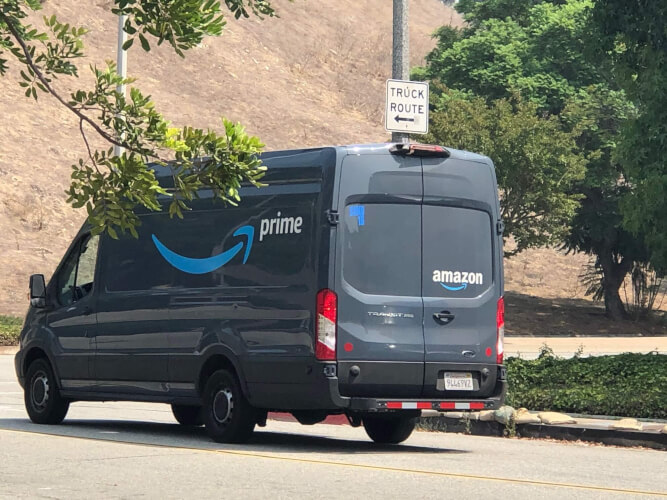 Ultimate Guide to Understanding the Hate Against Amazon
On July 20, 2022, a woman filed a lawsuit in the Eastern District Court of Texas against Amazon for unlawful racial discrimination under the Civil Rights Act of 1964 after mainly hiring white managers who allegedly discriminate. Let's explore the details of the news "Amazon faces a lawsuit alleging discrimination" with Ehline Law and our injury attorneys.
Amazon Offering Diversity Grant to Minorities
The online retailer Amazon, launched its "diversity" grant, a financial incentive to reduce barriers to entry for Black, Latino, and Native American entrepreneurs. The program aims to help minorities start their own business and become Amazon delivery service partners by providing them a $10,000 grant.
Class Action Lawsuit Alleging Discrimination Filed Against Amazon in 2021
With the help of the most prominent appellate lawyers, a woman, Crystal Bolduc, they filed a class action lawsuit against the online retail giant on July 20, 2022. The lawsuit alleged patently unlawful racial discrimination. The lawsuit states that the Amazon diversity grant discriminates against white and Asian Americans as the grant is only aimed at Black, Latino, and Native Americans. According to the lawsuit, white and Asian Americans do not receive such stipends, meaning they have to bear the entire cost of starting their businesses, while the minorities receive financial assistance.
"Black Business Accelerator" Is Another Program Resulting in Unlawful Racial Discrimination, Lawsuit Says
The lawsuit sheds light on another example of unlawful racial discrimination practiced by Amazon. Although it is not part of the lawsuit, it does mention that the "Black Business Accelerator" program provides Black-owned businesses a $500 line of credit.
The Lawsuit States, "Buldoc Has Suffered Unlawful Racial Discrimination"
By entering into contracts with delivery service partners, Amazon can distribute and deliver packages to its patrons. The diversity grant provided by Amazon (under the commitment to diversity section on their website) commits to $1 million toward funding startup costs. The gift is only for Black, Latino, and Native American entrepreneurs, helping reduce barriers to entry for minorities.
The company does not provide any financial assistance for whites and Asian Americans. Since June 2021, Amazon has also operated "Black Business Accelerator," another program offering a line of credit for Black-owned businesses.
The program also gives them the following:
Advertising credits to help them increase their exposure
Free imaging services for up to 50 products to help them showcase their products
Cash grant opportunities for selected sellers
Business coaching and mentorship to impart skills.
Previous Lawsuits Against Amazon Alleging Discrimination
Advertising Policy Discrimination Lawsuit in October
It's not a great year for Amazon, as this is its second lawsuit in a year. Jonathan Correll hit the online retailer with a reverse discrimination complaint in October 2021.
The lawsuit stated that Amazon provides preferential advertising to minorities while white sellers do not receive such assistance. Amazon has asked the California District Court to dismiss the case as the seller has no grounds to challenge the company's advertising policies as Correll is not a seller on Amazon.
The lawsuit is ongoing.
Fired Amazon's Worker Lawsuit Dismissed
On February 7, 2022, a federal judge spoke in favor of Amazon by dismissing a fired Amazon's workplace organizer, Christian Smalls, a lawsuit for workplace discrimination.
Smalls alleged Amazon subjected non-white employees to inferior work conditions relative to its primarily white managers. The lawsuit stated that the tech giant did not provide protective gear for COVID-19 to its Black, Brown, and immigrant warehouse workers.
According to Amazon, the online retailer terminated smalls for protesting at its warehouse in New York City's Staten Island despite receiving a paid quarantine leave.
Amazon Hit with 5 Lawsuits in 2021
In March 2021, the National Labor Relations Board accused the online retailer of firing multiple Amazon employees illegally for protesting against the company's discriminatory policies. The accusations came after Amazon's internal data revealed that the company disproportionately hires and promotes black employees to white counterparts.
The five sexual harassment lawsuits against Amazon accused managers and HR employees of racial, ethnic, and gender discrimination. It also alleges systemic bias, claiming that the company routinely protected its "abusive managers."
The attorneys representing these five lawsuits stated that Amazon could no longer dismiss abusive behavior by white managers as anecdotes. They also said that the human resources organization treats employees' raising concerns as a problem. Amazon faces deeply entrenched systemic issues and needs to promote a more inclusive culture.
In response to all the lawsuits, an Amazon spokesperson told Business Insider that the company does not tolerate discrimination and that this shot across the bow will raise concerns. Employees are encouraged to voice their complaints through an anonymous ethics hotline or any organization member without fearing retaliation.
In the months since employees pushed for an organizing warehouse workers campaign, the "Amazon Labor Union" has demanded "safer conditions, higher wages, and job security."
Are You a Victim of Workplace Discrimination? Schedule a Free Consultation with Ehline Law
Several federal laws protect employees from workplace discrimination, including the Civil Rights Act of 1964, the Americans with Disabilities Act, and the Rehabilitation Act of 1973. Even with these laws, corporations and individuals use their power and influence to harass or strip individuals of their civil rights.
Organizations like Amazon have lawyers to challenge any lawsuit that comes their way. It may be difficult to stand alone against large corporations and their legal teams, so you need a skilled attorney to represent you and fight your legal battles.
Our attorneys have over a decade of experience helping protect the rights of victims facing civil rights discrimination and workplace harassment in California. Contact us at (833) LETS-SUE for a free case review with our legal experts.
Main Los Angeles Location
633 W 5th Street #2890 Los Angeles, CA 90071 (213) 596-9642.