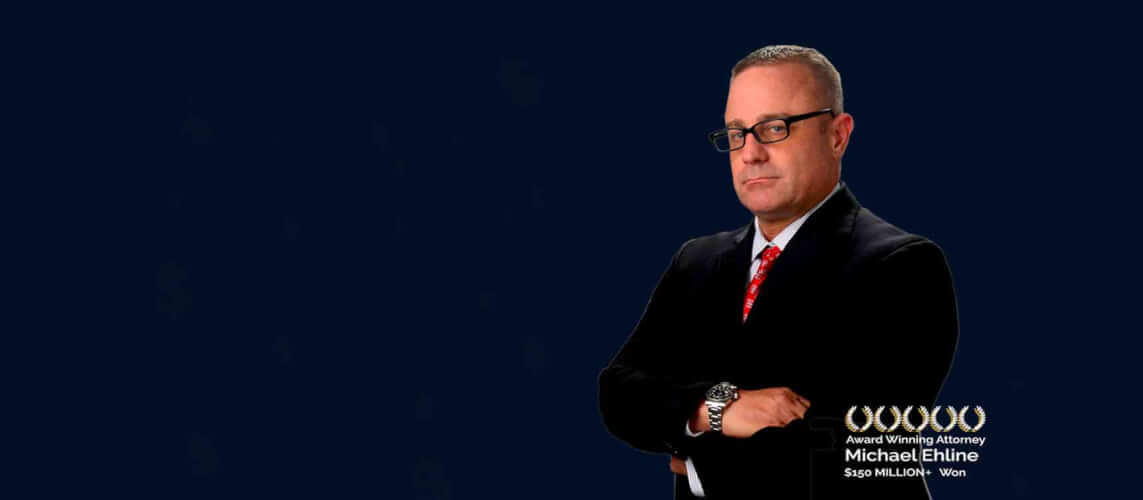 The results from a brain injury can ultimately determine the compensation an individual receives from this traumatic experience.
However, the results can vary depending on the devices used for imaging.
These devices inspecting mild traumatic brain injuries may use magnetic fields and radio waves to evaluate the damage.
Are MRIs Better Than CT Scans?
This can potentially cause more harm to such injuries. For this reason, it's vital to understand which device works best when conducting a scan on your various issues.
Everything You Need to Know about Seeking Legal Advice for Your Traumatic Brain Injury
When diagnosing and documenting your brain injuries, should you use MRI scans or CT scans? We have outlined everything you need to know below. Continue reading to find out the best course of action when seeking legal advice for traumatic brain injuries. 
What Is a Mild Traumatic Brain Injury? 
A mild traumatic brain injury (or TBI) occurs after a violent blow or jolt to your body or head. A bullet, piece of skull, or another object could penetrate the brain and cause these traumatic injuries. Mild TBI can temporarily affect your brain's cells. More severe traumatic head injuries can lead to torn tissues, bleeding, bruising, and other physical brain damage. These injuries can result in long-term complications and, in the worst case, death. The long-term effects are some of the reasons that victims generally seek financial compensation. 
Is an MRI or CT Scan Better for a Head Injury? 
MRIs and CT scanners both use devices that capture images of your body, which help diagnose issues. However, the most significant difference between these two methods is that MRIs (also known as magnetic resonance imaging) use radio-frequency waves while CT scans (computer tomography) uses X-rays. These CT scans are more frequently used, while MRIs are generally less expensive. Nonetheless, these MRI scans are superior to CT scans when it comes to the image's detail and identifying what falls out of the normal range. Though, a CT scan is appropriate in some situations.
What Can MRI Scans Show That a CT Scan?
MRI scans excel in showing specific diseases in a patient that CT scans can't detect. The MRI scan is superior to the CT scan because it can identify uterine cancer and prostate cancer when it comes to detecting some cancers.
These diseases are practically invisible or challenging to detect on a CT scan. Not to mention, metastases to brains and bones are also displayed better on an MRI scan. Details outlining the extent of the damage caused to the tissue can escape when using CT scan detection, which is why magnetic resonance imaging is the best option. That's why MRIs are more effective tools than a CT scan when coming up with a treatment plan for blood vessels affected in mild traumatic brain injuries.
Due to this, MRI scans are better for detailed medical diagnoses and treatment plans related to such injuries. Not to mention, the risk is lower than a CT scan. The MRI is more expensive than a CT scan, but they offer safer and more detailed images that only a doctor can read.
Do All Brain Injuries Show Up on Magnetic Resonance Imaging Scans? 
A regular MRI scan is a powerful tool in the typical diagnostic process for a patient. These include aneurysms, strokes, tumors, bleeding, and more. However, mild traumatic brain injuries aren't known to show up on standard imaging tests, such as MRIs, as the cells aren't damaged.
Nonetheless, a doctor generally orders an MRI when a victim suffers a loss of consciousness, as doctors can receive adequate information through brain imaging following severe or mild brain injuries. This is because the contrast image can help with the diagnosis for the patient as it can "see" the brain tissue. Head trauma, like skull fractures, however, are better diagnosed with X-ray.
Why are MRI Scans Better than a CT Scan for Your Brain?
The risks associated with CT scans make MRI scans better for brain injury victims. Some of the most prevalent risks associated with using CT scans are that these X-ray computed tomography waves can potentially harm unborn babies. Not to mention, this computed tomography applies a minimal dose of radiation, and patients could react to the application of dyes when conducting this CT scan.
MRI scans help medical doctors spot focal lesions. These lesions are signs of micro-bleeding that are associated with acute injuries in the tissues of human brains. There are many benefits to this scan (MRI), but articles have shown this device to help reduce the risk of long-term damage to a patient.
The Impact of a Traumatic Brain Injury 
Brain function can be temporarily impaired with mild traumatic brain injuries. This is typically referred to as a concussion and can result in difficulties, such as memory problems, irritability, depression, fatigue, dizziness, and headaches for a patient. However, the damage sustained to tissue in head injuries can cause significant functional impairments and structural alterations.
These consequences can lead to long-term changes in those suffering from such injuries. These symptoms might include cognitive dysfunction, impaired movement, neurodegenerative diseases, and sleep disturbances. 
What Is the Average Settlement for a Brain Injury Near Me? 
A patient isn't likely to see variances in the settlement received when seeking monetary compensation for damages sustained from a brain injury. The California-based medical advice center specializing in Neurologic Skills has stated that mild traumatic brain damage can cost $85,000 while moderate traumatic brain damage can cost an average of $900,000.
However, patients are likely to receive an average settlement of $3 million for severe traumatic brain damage when using the right legal team. Most patients will require the maximum compensation amount that they can get to accommodate the medical attention needed for such an injury. However, these settlements will ultimately depend on the detailed medical diagnosis and treatment plans that medical doctors create for the specific patient.
How Our Los Angeles Brain Injury Attorney Can Help You
Our expert legal team offers comprehensive and aggressive assistance to individuals who have sustained mild traumatic brain damage and seek compensation for damages. Using both CT scans and magnetic resonance imaging (MRI) for brain imaging can help build a robust case that provides patients with the compensation they need to sustain a healthy lifestyle after the soft tissue damage.
Our goal is to ensure that these patients gain the medical and health attention they deserve while gaining adequate compensation for their pain and suffering. We can help you achieve the benefits you deserve that align with the damage caused to your soft tissue injuries.
We do this by serving patients on the following fronts: 
Duty 
Duty is required to conduct specific legal practices with custom, law, personal commitment, and morality. When it comes to our legal assistance services, you're guaranteed to uphold our responsibility to act according to the law. We also leverage our expertise to ensure you get the best compensation possible that brings justice for the event that led to such an injury. 
Breach of Duty 
We ensure to rectify any breach of duty performed by other parties during the process of receiving your lump sum benefit and performing claims. Athletes generally have to deal with a company that doesn't have the best interest in the value of their claim or their life after becoming disabled.
In some cases, this company can breach duty and prevent these athletes from gaining the injury benefit they're entitled to under the respective coverage. We offer services that prevent this breach of duty from occurring. We're ready to fight for what your coverage has insured you. 
Causation 
Causation is the relationship between the cause of one action and the overall result. This is the process or act that produces the final effect. In this case, this is the patient sustaining such injury. While forming a claim when an injury occurs, patients might find that the defendant tries to call on the victim's negligence.
This is a tactic conducted to try to get away from paying the damages. Nonetheless, our expert law firm can offer the best causation process that's going to identify that the injury wasn't your fault. 
Damages
We have the aggressive work ethic and expertise to ensure that patients deserve compensation after experiencing such an injury. Our expert attorneys can fight for the sum of money you're deserving of from such pain and suffering. From here, we can make a claim that aligns with these damages. 
Comparative Fault (or Pure Comparative Negligence)
Our lawyers work to outline your lack of contribution to such injury occurring effectively. Many defendants take the road to question the role a patient played in this specific injury. Nonetheless, we have the expertise to highlight your story and make sure it's heard. We work to make sure that the blame is on the responsible party. We also conduct in-depth research to ensure any irrelevant defense is thorough when filing for your compensation. 
Why Choose Our California Brain Injury Legal Services?
Our promise at Ehline Law is to assist injured patients in the most effective and non-invasive way possible. We offer a 24-hour concierge service near you that comes to your office, home, or hospital to align with this objective. 
The lead counsel of Ehline Law, Michael Ehline, was medically disabled from his participation in the US Marines. Due to this undeniably traumatic experience, he can relate to his clients in a way that no other lawyer can and has a sense of honor that's unmatched. Our legal background, numerous awards, military service, impeccable results, satisfied customers, among other differences, make us the best law firm out there. 
Fill out your free consultation form for us today, or contact us by dialing (213) 596-9642 to gain efficient assistance now!