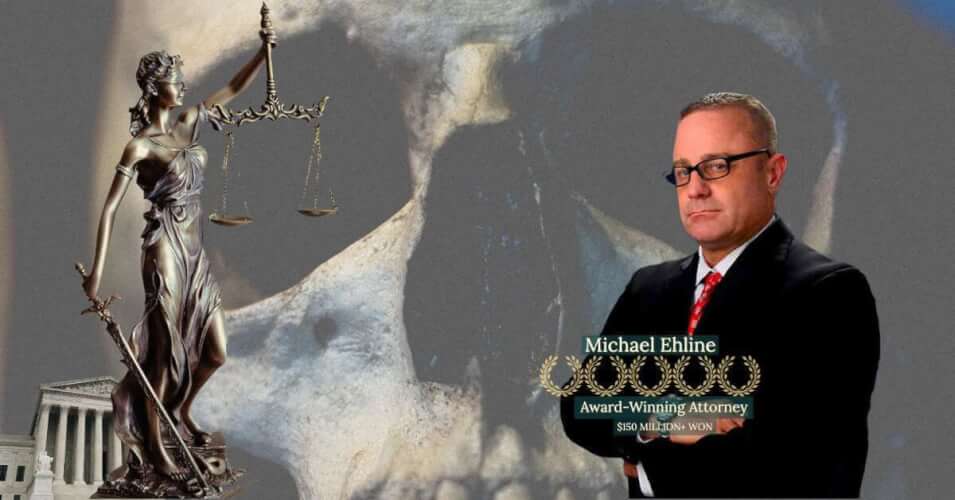 When you choose an experienced wrongful death lawyer, you can rest assured that you are going to receive fair compensation. You cannot get your loved one back; however, you can make the best out of a bad situation and get help getting back on your feet by forming an attorney-client relationship with a top-notch wrongful death lawyer.
There may be various reasons why you'd want to or have to seek compensation from the responsible party if your loved one gets injured or killed in a car accident, workplace accident, or other incidents. It might be for a variety of reasons, including the fact that they were the family's sole source of income. If this is the case you need the support of an experienced wrongful death attorney who specializes in these types of cases and can aid you with filing and winning a wrongful death lawsuit.
Why Should You Hire a Personal Injury Attorney?
Let us discuss a few of the benefits of hiring a friendly and charismatic wrongful death lawyer due to someone else's negligence or wrongful act.
What Are the Advantages of Hiring an Experienced Attorney for Your Wrongful Death Claim?
Four of the most common benefits include:
I.
An Attorney Understands You and Offers Support
After the accident and family member's death, a lawyer can be a form of assistance and strength for you and your family members. Your attorney works tirelessly to build a solid wrongful death case for the best possible outcome, using an empathic approach. While your attorney takes care of the dates and paperwork, you can focus on sorrow and emotional healing.
II.
Lawyers Understand the Legal Process and California Law
Lawyers that specialize in wrongful death lawsuits have a deep understanding of the legal procedure and the types of wrongful death claims that people can bring. The experience and knowledge of your lawyer are critical to your wrongful death claim. To learn more about the components needed to build a solid case on your behalf in Los Angeles, contact Ehline Law Firm.
All deadlines need to get followed in a wrongful death claim to keep the lawsuit going—failure to do so can jeopardize any wrongful death cases. Your lawyer offers you sound advice, defends you, and ensures that all legal parts of the case get handled flawlessly so that you can win the wrongful death suit.
III.
Legal Counsel Saves Your Money and Time
A wrongful death suit can take a long time to resolve, and if you try to handle it alone without legal assistance, you may wind up spending more time and receiving less financial compensation than you deserve.
A lawyer, on the other hand, knows how to manage a case quickly and negotiate a better bargain to obtain the amount you need. You can dedicate more time to emotional rehabilitation from your loss with legal assistance because they can handle the rest of the chores.
IV.
Legal Support Knows How Much You Must Receive
Attorneys know how much your claim is worth because of their experience. They may do a thorough investigation into the circumstances and determine how his or her death or serious injury must have impacted you and your family, as well as the appropriate recompense.
A lawyer considers the following factors when analyzing your claim:
Lost income
Medical expenses
Funeral and burial expenses
Future medical bills
Emotional distress and emotional pain.
How much compensation surviving family members receive often gets broken down into punitive damages, economic damages, and non-economic damages. When a wrongful death occurs and you lose a family member, a lawsuit can assist you to get the maximum compensation you deserve. If you are dealing with the victim's death, you need to find support and aid to help you get through this moment while simultaneously securing your financial future.
Contact Ehline Law Firm to File a Wrongful Death Lawsuit: Schedule a Free Consultation Today
Fortunately, when you choose an expert wrongful death lawyer from Ehline Law Firm, you can rest assured that you can recover compensation. You cannot get your loved one back, but you can make the best of a bad situation. Our legal team specializes in personal injury and wrongful death law, meaning that we provide thorough legal representation to all those in Los Angeles County.
Call us at (213) 596-9642 so we can help you build a strong case and receive an appropriate settlement offer from the negligent party and the relevant insurance companies. Or if you can't get to a phone, contact us online anytime 24/7 to discover more about obtaining a gargantuan award of monetary compensation by forming an attorney-client relationship with Ehline Law Firm.