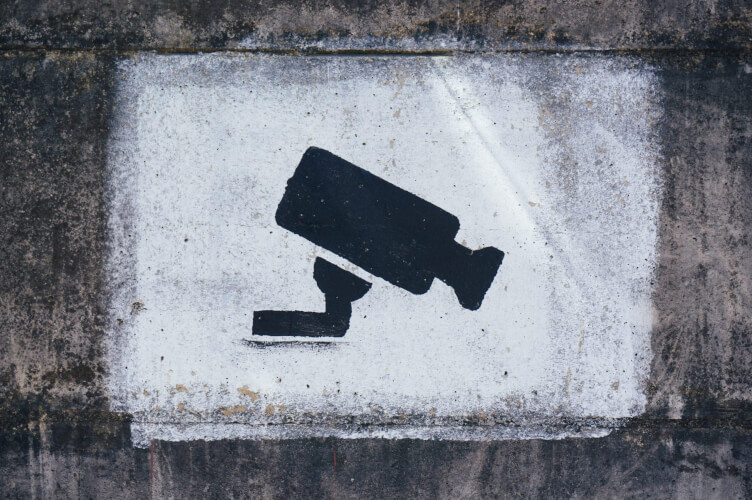 Woke Crime and Retail Stores
Ultimate Guide to Understanding Property Crimes and Woke California. Best Buy and Home Depot take security measures ahead of the Christmas shopping season to protect themselves from product theft. At the outset, let me tell you something about me. I worked part-time from 2:00 pm to midnight at the Marina del Rey Home Depot as I studied to become a lawyer in the California State Bar Law Office Study Program.
I worked in the electrical department, as I had been a prior C47 contractor, responsible for earthquake bracing and minor electrical fixes for elders living in a mobile home after the 1994 earthquakes in the Northridge and Simi Valley locales. I worked with FEMA and the State of California Office of Emergency Services (OES) to help rebuild lives and grew up in the construction industry.
My History as an Expert in Home Building and Home Improvement
My late father, Paul Ehline (USMC Vietnam, 67, 68, 69), and my uncle Richard Ehline developed much of Anaheim Hills and Villa Park in Orange County. I am an expert in all things construction.
I worked every summer as a child with all the trades on my father's job sites, including digging and pouring forms and foundations, plumbing, electrical, rough, and finish framing.
I dropped out of traditional school at 16, as I constantly got into fist/grappling fights with larger males who picked on me and cleaned the floor with their faces using the Judo my father forced me to attend under my Sensei, Nori Bunasawa. Ultimately, I got a full-time job as a painter's apprentice and participated in an Independent Study Program on East Chapman in the City of Orange. After graduation, I was on a bus to MEPS and the MCRDSD. The truth of merit and hard work to achieve was enforced upon me and the main reason clients love me. Merit is why Marines win and why athletes achieve.
After running and owning several small businesses, it came naturally that I would work at a Home Depot as I studied law, living a pauper's existence. Let's explore the details of this not so hard to believe news with my legal team at Ehline Law and our injury attorneys. These drastic in-store measures may not work. Ultimately, the only people left in California will be people with their hands out looking to vote away their neighbor's paycheck. BLM representatives think looting and burning down cities is OK because businesses have insurance. Many retailers are responding by fleeing the high-crime state of CA and the city of Los Angeles or taking measures to make it harder to buy things. This traumatizing climate has likely made it possible for the socialists to take over Los Angeles in local elections.
Mr. Kelly, Mr. Kelly!
When our store was being robbed or burglarized, our code word as floor workers was "Mr. Kelly," which we would shout over the PA system. That meant every swinging dick in the store was to come to the aid of the other workers being attacked or to stop a thief from absconding with things they did not earn through MERIT. However, the thief could hire a local personal injury lawyer and sue us for trying to protect each other and the store. So it came to pass that criminals got a free pass, and we would be fired for stopping the crime surge. Democrat party leaders like George Soros argue this is all MAGA, racist lies, and everything is fine, despite the radical increase in crime and lack of enforcement. Why should Home Depot locations even have store security at all?
Then, Communist China started pushing "wokeness" on college campuses and even started paying off college professors to make this new religion designed to destroy the United States. It was a new faith-based religion that all white people are inherently racist and that enforcing criminal statutes was and is "racist." (Source, District Attorney, George Gascon.)
Because of this, many businesses fled California, the hotbed of this new religion, which was and is now enforced by ANTIFA and the BLM movement. Now that is out of the way, let's look at how Communist China won the woke movement in California with the help of politicians and its outcome.
Best Buy and Home Depot Forced to Implement Security Measures to Prevent Coordinated and Organized Robberies
In 2021, during the holiday season, sales in the United States hit $876 billion for November and December. At the same time, a theft crisis is happening in the country, with best estimates putting retailer's loss at 7 cents per $100 of sales. To help reduce store thefts in the coming holiday season, Best Buy and Home Depot are taking drastic measures.
Stores Replace Anti-theft Devices with Lock and Key, and Signs Inform Customers to Locate Employees
According to Wall Street Journal, Best Buy and Home Depot are shelving fewer products this year, with most store inventories under lock and key. A Houston Best Buy store leads as an example for implementing drastic measures and placing signs on most aisles to inform customers about reaching out to a store employee for further assistance.
Previously most items would be on the floor secured using security wire wraps or locked plastic casings. Now, the majority of inventory remains locked up in cages. So how does the transaction work for the customer?
For instance, if Matt enjoys PC gaming, he would see a sign at the best buy PC gaming aisle informing him that the product is in a secure location, to which he would then call for an employee to assist in the purchase.
Best Buy May Compilation Video Goes Viral, Making National and Global News
Following the holiday season in 2021, CNN released a report in January 2022 on the rise in shoplifting and coordinated robberies at high-value stores. In May 2022, a Best Buy security footage compilation went viral when several shoppers tried to rob their stores. Some were apprehended by security, while others managed to escape the clutches of the in-store security officers.
Best Buy Locking Inventory and Hiring in Store Security, Best Buy CEO States
According to Corie Barry, Best Buy CEO, the store saw a spike in theft at their outlets, with many assailants armed with firearms or dangerous tools such as a crowbar.
Barry further added that their stores are taking measures such as locking the available inventory and hiring additional in-store security where appropriate.
Chain Store Age Backs up Initiative Stores Are Implementing During Peak Gift Giving Season
The Chain Store Age, the nation's leading retail news and analysis provider, stated that such incidents are traumatic for their associates and unacceptable.
In a statement, they added that they are trying their best to ensure a safe environment to protect customers and their employees.
Home Depot Forced to Take Safety Precautions Amidst Crime Surge
Following in the footsteps of Best Buy, one of the largest retailers in the United States, Home Depot also decided to take similar measures.
The largest home improvement retail corporation experienced multiple theft attempts at several locations, causing them to take safety precautions by keeping most of their products out of their customer's reach.
Home Depot Forced to Take Such Drastic in Store Measures Amidst Crime Surge, Scott Glenn, Retailer's vice President States.
According to Scott Glenn, the vice president of asset protection for Home Depot, the shoppers do not welcome such initiatives. Still, due to the recent rise in store thefts, it is becoming impossible to turn a blind eye toward the problem plaguing their retail chain.
Glenn stated that since Home Depot introduced theft deterrent tactics, the company has seen a drop in theft, and sales typically increase.
Executive Vice President at Best Buy Speaks to Wall Street Journal
Best Buy executive president Damien Harmon spoke to Wall Street Journal about placing items in the lockup and monitoring sales trends. He stated that more purchases occur online, so consumers will only see a few products on the floor like before.
As for comments from direct shoppers, they have yet to receive many, and their customer experience scores are at an all-time high.
Crime Surge as Thefts Increase by 1% Resulting in Losses to Business, Retail Consultancy Reports
According to a managing director of retail consultancy Burt Flickinger, the stores must sell an additional $300,000 of products to break even for every $330 worth of goods stolen. Theft loss at high-value stores with minimal profit margins is a massive concern for store owners, which is why inventory is being managed differently this year.
Flickinger also stated that shoplifting in the United States went up by 1%, with stores suffering losses of 2% to 3% of their annual sales.
Product Theft Can Turn Violent, Causing Harm to Shoppers and Employees
With the peak gift-giving season just around the corner, thefts are not the only concern big box retailers should have. Amidst the crime surge, big box retailers ensure a safe environment for their employees or shoppers.
However, individuals stealing may possess a firearm or a dangerous weapon and can hurt customers or employees, leading to severe injuries. Fortunately, personal injury law allows injured victims to recover compensation from negligent individuals.
You might qualify for compensation if you suffered an injury at a store due to another negligent shopper. Contact us at (833) LETS-SUE for a free consultation with our legal experts.