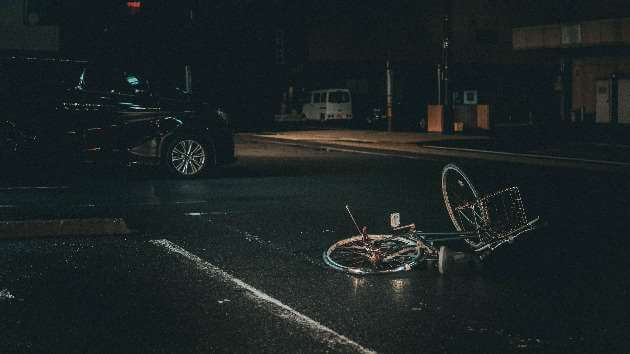 Everything Riders Must Know About LA County Riding Dangers
Ultimate Guide to Most Dangerous Location for LA Riders.
They know where, when, and how most bicycle accidents occur and can help people protect themselves and be prepared if injured in such an event.
At Ehline Law, the team of professional injury attorneys aims to help injured victims understand the law and how it can protect them and provide relief after a bicycle accident. The following guide to statistics in Los Angeles and beyond can assist.
Bicycle Safety in Los Angeles
LA was once named the least-bike-friendly city in America. California is the 10th most dangerous state for cyclist safety and one of the top three when accounting for annual fatal bicycle accidents (along with Florida and Texas).
Downtown Los Angeles is the part of the city with the most bicycle accidents, followed by Sacramento and Orange County. Because of the lack of bike lanes and no rules forcing cyclists to wear equipment such as a helmet or bright clothing, it sees more fatal accidents each year alone than in most states.
Bicycle Accidents by Area
Urban Areas
Most bicycle accidents occur in urban areas such as city centers. The high density of motor vehicles and bustling life make them particularly dangerous locations. Public roadways are especially prone to accidents.
Intersections
Intersections account for more than a quarter of accidents involving bicycles (27%). The leading cause of collisions at intersections is either bicyclists or motorists failing to stop at a stop sign or red light.
Bicyclists have the same rights and responsibilities as other drivers- something that is often forgotten and can lead to crashes.
Major Roads and Busy Traffic Areas
The highest number of accidents involving bicycles happen on major roadways at non-intersection locations. In urban areas, 67% of incidents occur in other locations in areas where traffic is higher.
Some areas where the risk is highest (non-intersections) are on the main street, traffic lights, dual carriageways with multiple lanes in the same direction, and places with many pedestrians crossing.
Anywhere where bicyclists and other drivers should be considered a dangerous location. Using the road responsibly can help limit the chance of injuries.
Other Areas
Rural areas are less dangerous than cities, statistically. The chances of a bicycle accident drop significantly, but cyclists are still injured outside the primary roadway system.
Parking lots, sidewalks, bicycle lanes, trails, and medians make up 10% of bike riding accident statistics.
Lastly, many fatalities occur in driveways and access roads due to reduced visibility and a sense of security that can stop people from paying proper attention.
Bicycle Accidents by Time
The time you choose to ride a bike can also affect the risk of an accident. Here are the most common times of day for cyclist collisions.
Evenings
Most bicycle accidents that happen during the week occur in the evenings between 6 pm and 9 pm. Vehicle traffic tends to be higher and visibility reduced. Evening accidents occur less at the weekend, but it is still the most dangerous time.
Weekend Mornings
Saturday and Sunday are the most accident-prone mornings for cyclists.
Fatal Bicycle Accidents
Most bicyclist deaths occur in areas where drivers and cyclists share the roads. Speed limits and vehicle density play a significant role.
Research into statistics in certain areas can assist in an individual case. An experienced lawyer can use incident history from the NHTSA to examine risk factors to help identify fault, negligence, and cause.
What to Do After a Bike Accident: Knowing Your Legal Rights
Cyclists involved in transportation collisions in LA must be prepared to deal with the aftermath and know who to contact.
Gather Evidence
Crash data, witness statements, contact details, and police reports can all help during legal proceedings. If a person's injuries are not too severe, they should gather as much evidence at the scene as possible.
Speak with a Lawyer
A lawyer can help victims get the compensation they deserve after a bike-riding accident. They understand road use and safety laws, including duty of care and driver responsibility.
Arranging a free consultation with an attorney should be a priority for anyone involved in any bicycle or car collision, as a driver, rider, or pedestrian. Support and guidance under the privilege of an attorney-client relationship can make a difference in every case.
Seek Damages
Injured bicyclists may be entitled to the following compensation.
Property Damages
Damage to the bicycle and other gear (helmets, safety gear, cut pant legs, destroyed clothing or personal belongings.).
Personal Injury Costs
Medical bills associated with the bicycle accident
Prescriptions and follow-up care for injuries suffered
Other expenses incurred from bike accidents.
Pain and Suffering Damages
Long-term disability caused by severe injury
Mental impact
Emotional damages
Loss of income.
Wrongful Death Claims
Claims on behalf of families when bicyclist deaths occur
Cover for funeral expenses
Support for remaining dependents.
Speak with the Expert Legal Team at Ehline Law Today
If you have been involved in a bike accident and need a personal injury attorney to fight in your corner, contact the Ehline Law Firm legal team today.
Arrange a free legal consultation with a passionate lawyer with deep knowledge of road accident laws that can navigate the incident's circumstances and work to defend your rights as a victim.
Years of experience working with Los Angeles bicycle accident victims make Ehline Law one of the state's best choices for lawyer teams. Call now for a free case evaluation with attorneys you can trust.
Receive the Compensation You Deserve and Begin the Journey to Recovery
People should be able to have fun and ride their bikes safely, but unfortunately, things go wrong sometimes. The statistics are left unchanged year after year, with steady numbers of collisions on the road, sidewalks, and more.
Don't hesitate to speak with us today. A free consultation is the first step on the road to recovery.