Jul 13, 2020
Can Injured Officers Sue Black Lives Matter?
---
Precedent Points Strongly to Yes.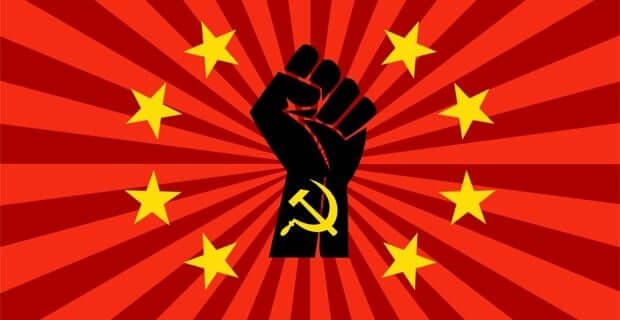 The last two months have been something else. Exploding violence, protests, and calls to defund the police have severely impacted our nation. Furthermore, the issues don't seem to be receding anytime soon. The lawless attitude on the streets translated into severe real-life effects after George Floyd's co-worker at a nightclub, also a police officer, arrested and killed Floyd by suffocating Floyd while on duty.
The facts relate, that while high on Crystal Meth Floyd was getting ready to operate a motor vehicle on a busy city street. A white cop who used to bounce at the same club with Floyd on the same nights apparently held a grudge against Floyd and vice versa.George Floyd did not get along with the now-fired Minneapolis police officer charged with killing him while the two worked at a nightclub, according to a former coworker. (Source).
And that white cop, and fellow bouncer, officer Chauvin, had an equally terrible record at politeness and proper policing. Based upon the video, the officers who aided and abetted the killing Floyd were a black officer, an Asian cop, and another officer."[Witness] added that he is sure that Chauvin would have recognized Floyd ...

He knew him,"

Pinney said

. "I would say pretty well."

(Source). So it's clear this was not some random arrest, at least not concerning Chauvin and Floyd. (Source).
Just look at what happened to all police officers dealing with riots and protests to see how this death was politicized to create riots and generate donations for Act Blue so close to the next presidential elections. The rash of violence besetting our nation's city is nearly unprecedented. Many of these cities haven't seen violence like this in three decades. Furthermore, errors by politicians make this even worse. Many elected officials wanting to be "woke" let criminals run roughshod over their cities in the interest of political correctness.
There is a lot of debate over the start of the Marxist, anti-white nature of the Black Lives Matter group. No matter how the organization started, the effects are clear. And they're here to stay. Shootings in major cities exploded over the last several months. In addition, as police coverage drops, criminals feel as though they run the city. In many ways, that's what the major politicians lead them to believe.
Now, right out of an Orwell novel, rioters can break down fences, kill people, and hold them at gunpoint. If you don't let the mob harm you, your friends and family, and instead use a gun to defend yourself, expect the police department to arrest you for your trouble and to let the criminal go.
Wounded Officer Has His Day in Court.
The lawless behavior finally sparked major violence. According to ABC News, an officer injured by rioters is able to sue them. The court did not release the officer's name. He was injured by a crowd after a Black Lives Matter riot in 2016. According to the lawsuit, the Louisiana police officer sued the head of the protests, Marxist DeRay Mckesson, a former public school administrator, and apparently, an ardent anti-white racist, along with the others assembled. Mckesson led protesters on the highway, blocking cars and trucks, terrifying vehicle operators.
One of the members of the group threw a concrete block that injured the officer. The legal effects of this case are clear. They're even clearer considering the unrest happening now. Furthermore, being able to sue individuals responsible for the violence will likely make it easier to sue civic leaders who led their cities into riots. Or in other cases, acted willfully negligent to the violence happening. Secondly, politicians can be held responsible as individuals if they participated.
More Info.
If you or a loved one is a police officer or bystander injured due to Black Lives Matter riots in your city or state, I want to help you. I have dozens of years of experience fighting legal battles for the little guy, especially those injured due to others' negligence. Call me at any time at the number below or email us at losangeles@ehlinelaw.com for more info. We will come to you and discuss your legal rights. We fight for you. Our legal team's creds are second to none. In addition, we do not ask for a cent unless we recover for you. Furthermore, our research and medical recovery teams are the best in California. Contact us for more info.