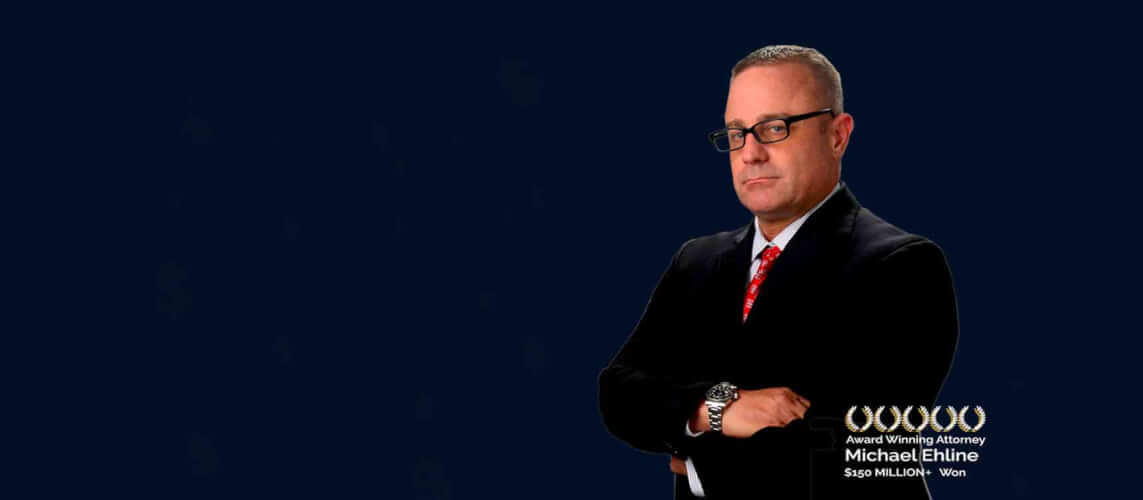 Traumatic brain injury is one of the serious outcomes of a collision with a truck, which can leave the brain injury victim in a dire state.
Most of the victims do not make it through their injuries. But only a few survive as they manage to cope with the long-term disabilities as a result of the accident.
What a victim hopes for after an accident is that the trucking company at least pays for the damage. However, that is not the case, as the company's defendants do not cooperate during the claims process. Ehline Law and our personal injury attorneys work with brain injury victims to protect their rights and provide them with the resources they need to get their life back on track.
Gray Media Group Recent News Reports
On May 21, 2021, Bell County High School in Kentucky had two empty chairs in honor of students who could not make it to the graduation due to a devastating accident Thursday night within the week. The 18-year-old driver drove the vehicle into an oncoming commercial vehicle.
Sadly, One Young Man Died
One person from the accident died immediately, while the driver of the vehicle, another student, got sent to the University of Tennessee Medical Center to treat critical injuries.
The severely injured student remained in an intensive care unit at the university hospital as the student's graduation commenced without the 18-year-old.
The accident sparked investigations, hoping to give the two boys' family's an answer as to what happened. Special reconstructionists got called onto the accident site to gather evidence and data to recreate the scene.
More Accidents and More Death
On September 9, 2021, an SUV collided with a semi-truck on Highway 287, resulting in a severe truck collision. When the emergency services arrived to search for those involved, what they found during the search saw was shocking.
The accident left four young children dead, while one was critically injured and was immediately taken to a hospital for medical treatment. However, the injuries from the accidents were too much, and the fifth victim also passed away at the medical center, prompting UCHealth to state on behalf of the grieving family.
Counselors Were Necessary
The Wiley School district remained closed on the day of the accident, and they soon released a statement the same week on Friday, providing parents and students with grief counselors for support.
Miraculous Comeback: Community Members Support a Brain Injury Victim
The latest news reports paint a bleak picture of the chances of survival from a collision with another vehicle; however, in 2017, a 16-year-old high school student fought against all odds.
Accident Results in TBI
A Portsmouth student got into an accident that resulted in a traumatic brain injury, causing the young girl to go into a coma. The incident became national news when the student moved her arm after a bath after five months of inactivity. The young girl fought for her life, and after five months, she finally woke from a coma state.
This One has a Happier Ending.
The girl went through physical and speech therapy before graduating high school, where she finally stood for the first time after the accident. She received a scholarship for resilience throughout the recovery period and was admitted to Norfolk State University. Community members from the city rejoiced at the survival of the Chesapeake car crash.
Having a qualified personal injury attorney on your side can assist you in gathering the evidence required to prove the negligent driver's fault in California.
Should You Contact an Attorney for Minor Injuries?
We encourage people to contact an experienced personal injury attorney, even if the injuries are minor. The attorneys have the relevant experience to assess a case and determine the claim's value.
Talking to an attorney can help you secure maximum compensation, so before you sign any settlement offer, speak to our legal experts.
Contact Ehline Law Following Any Injury That Was Not Your Fault
Recoveries for Serious Injuries
Ehline Law has helped over 3,000 injured victims recover more than $150 million in compensation for their losses.
Settlements from Ehline Law
Here are some of our settlements for victims with serious injuries:
Lanham v. Doe Texas-Based Oil Company – $10.2 million (Motorcycle accident)
Doe v. Doe – $8.7 million (Motorcycle accident)
Widow v. Insurance Company – $4.2 million (Truck accident wrongful death crash)
There are a lot of factors that impact the compensation amount, so you must speak to an attorney before filing a claim.
Contact Ehline Law for Legal Help
If you or your loved one got into an accident due to someone else's fault, contact us at (213) 596-9642 and get a free consultation with our legal experts. We understand the physical, mental, and financial stress from an accident.
And we can help you locate a lien doctor for your medical treatment while we protect your rights and get you the compensation you deserve.
Reach Out to Our Expert Team
Contact our trucking accident attorneys for more information, or visit any law offices across California.