Help for Long-suffering Veterans Exposed To Toxic Chemicals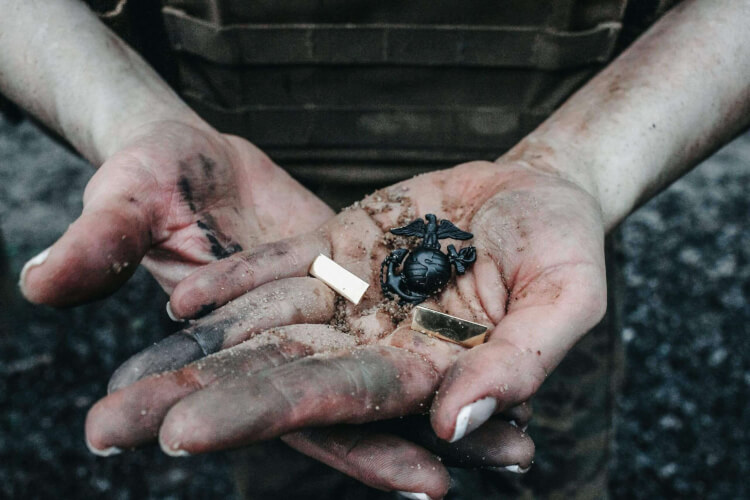 Ultimate Guide to Understanding Camp Lejeune Justice Act
Service members, who were based at Camp Lejeune in south-eastern North Carolina from August 1, 1953, to December 31, 1987, have long been crying out for justice after being exposed to contaminated water at the camp.
After decades of being denied their rights to justice, there is hope, thanks to the Camp Lejeune Justice Act. This new legislation covers individuals exposed to contaminated water at Camp Lejeune and allows them to seek compensation for damages and injuries they suffered.
Thus far, the legislation has had better success than the last time it was voted on. Both the House and Senate have given it bipartisan support, and President Biden has publicly come out in full support to have the bill passed.
If you or any of your family members were exposed to Camp Lejeune contaminated water, you need to contact the highly experienced personal injury lawyers at Ehline Law Firm. We are dedicated to helping Camp Lejeune service members get the compensation they deserve using VA claims. But we may also help you find a lawyer in North Carolina for a PACT ACT claim. Call us now at (833) LETS-SUE.
What Is the Camp Lejeune Justice Act?
The Camp Lejeune Justice Act is a bill designed to help contractors, veterans, non-military (civilian) workers, and family members exposed to contaminated water at Camp Lejeune file claims to recover damages for the harm they suffered.
While much progress has been made to give the victims justice, no claims can be made until the bill is signed into law by the president.
Early Efforts to Assist Affected Military Family Members
In the aftermath of Camp Lejeune water contamination and toxic exposure, a lot of efforts were made by former residents of the North Carolina Marine Corps base to seek healthcare benefits. Although exposure to toxic chemicals has led to serious medical problems and even the death of many people, army vets and their families have been denied their legal rights to be compensated until now.
First Lawsuit
The wife of one of the Marines stationed at Camp Lejeune filed the first lawsuit in 2010 after she was diagnosed with Non-Hodgkin's Lymphoma.
Signing Into Law
The Honoring America's Veterans and Caring for Camp Lejeune Families Act was signed into law in 2012 by President Obama. This was the first big step, which allowed some service members to be granted benefits after being exposed to toxic chemicals at the base.
List of Presumptive Conditions Announced
It was not until 2017 that the Department of Veterans Affairs announced a list of presumptive conditions and diseases. This resulted in many claims for healthcare benefits, many of which were denied.
The Combined Legislative Effort
The injustice of veterans exposed to contaminated water being denied the health care they needed spurred groups of people, including victims, lawmakers, and advocates, to work together to find a way to amend this unfair legislation.
This combined effort finally gave birth to the Camp Lejeune Justice Act. The legislation seeks to remove legal barriers faced by Marines and their families stationed at Camp Lejeune due to an anomaly in North Carolina Law.
Furthermore, the Camp Lejeune Justice Act says that anyone affected by exposure to contaminated water at the camp should file an administrative claim at the Eastern District of North Carolina district court.
Honoring Our PACT Act
The Honoring Our Promise to Address Comprehensive Toxics (PACT) Act of 2022 addresses issues of presumption of service connection, resources, research, and health care for veterans exposed to toxic chemicals while on active duty.
After the bill enjoyed overwhelming support in both the House and Senate, President Biden promised to sign the Honoring Our PACT Act into law.
Purpose of the PACT Act
The Honoring, Our PACT Act, is more than just compensation for water contamination victims.
It will guarantee benefits to veterans who:
Where part of a toxic exposure risk activity
Served on specified dates in specific locations
Were deployed as part of a specified contingency operation.
Next Steps for the Camp Lejeune Justice Act
Before the bill can become law, the Camp Lejeune Justice Act will have to go through the following formalities:
Approval by Senate
Signed by President Biden
Implementation into law.
Common Injuries Suffered by Camp Lejeune Victims
The water contamination at Camp Lejeune exposed army vets and their families to severe conditions and diseases, such as:
Parkinson's disease
Non-Hodgkin's lymphoma
Liver cancer
Lou Gehrig's Disease (ALS)
Bladder cancer
Multiple myeloma
Kidney cancer
Miscarriages
Scleroderma
Neurobehavioral effects
Plastic anemia and other bone marrow conditions
Other undiscovered diseases.
Ehline Law Can Help You Seek Compensation
One of the best things you can do if you are suffering from any condition that you think may have been caused by being exposed to toxic chemicals and water at Camp Lejeune is to contact our law offices for a free consultation with one of our personal injury attorneys.
We can assist army vets with the following:
Determine Eligibility
The law is very specific about the conditions you need to meet to be deemed eligible to be compensated under the Act, such as the date and location of the supposed exposure.
Understand the Law
There are many benefits that the law offers to victims that you may not be aware of. One important fact that a good lawyer will know is that in this particular situation, the bill prohibits claiming specified immunity by the government, as is the case when a soldier is injured or killed while on duty.
Take Legal Action
Some cases may require a strong attorney to fight for your rights, such as when a family member dies, and you have to make a wrongful death claim which the government may try to deny.
Win Damages
Lastly, we can help you walk away with huge settlements to cover the following damages:
Medical bills
Permanent disability
Wrongful death
Reduced quality of life.
Call Us Now!
The Veterans Affairs (VA) has set aside $2 billion for disability benefits specifically for Camp Lejeune water contamination incident victims. If you think you are part of the intended recipients of these benefits, call Ehline Law today, and let us help you get the justice you deserve.