Carpal tunnel syndrome is a prevalent condition, and you might have heard of it before since most people believe it's purely a repetitive stress injury. Nonetheless, there is much more to know, especially if you think it's a result of direct trauma, and there's medical evidence to back that.
So read on, and find out more about the subject, including how a civil attorney for accidents in Los Angeles, CA, could help you after a car accident.
Does Being in an Accident or Holding a Steering Wheel Cause Carpal Tunnel?
What Is Carpal Tunnel Syndrome?
Carpal tunnel syndrome, also known as CTS, is a condition that causes damage to the carpal tunnel, which includes the median nerve, blood vessels, and different tendons.
Many people believe carpal tunnel syndrome occurs only if you work as a secretary or do any other job that involves your hands because it is a repetitive use injury, but that is a common misconception. It could lead you not to get the help you need.
How Can Damage to the Median Nerve Affect You?
The easiest way to determine if you are developing CTS is to identify the symptoms you're experiencing, so look at some of the signs you may endure:
Pain in your flexor tendons
Difficulty playing musical instruments
Pain in your trigger finger
Trouble completing everyday tasks you usually do with your hands (for example, not being able to brush your teeth)
Discomfort in your wrists
Tendency to drop things
Pain in your hands, reduced grip strength
Tingling in your fingers, hand, wrist, or arm
Swelling
Inflamed wrist or arm.
Carpal tunnel syndrome can have many effects, and you often need diagnostic tests to determine whether you have it; however, there are other things you should keep in mind if you suspect you have it, especially if the symptoms happened after a car accident.
Can a Car Accident Cause Carpal Tunnel Syndrome?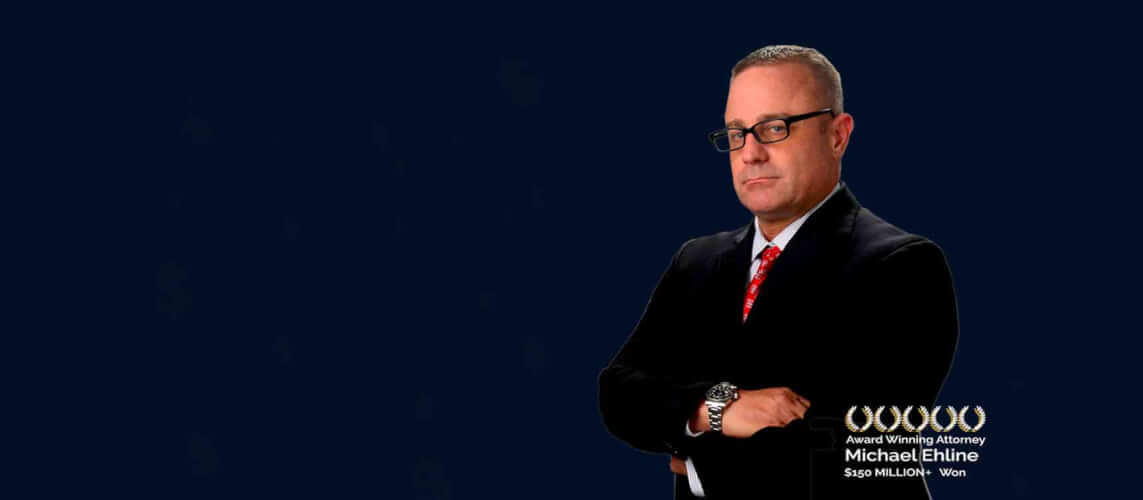 Most people hear "carpal tunnel syndrome," They think it only happens to factory workers if they constantly type in their computer or do different things with their hands. Several types of carpal tunnel syndrome and car accidents can cause the condition. Thus, accident victims should consider getting a personal injury lawyer to manage their case and get fair settlements when they have to deal with insurance companies – Michael Ehline is ready to give you the best legal advice – contact us now at Ehline Law Firm's website form.
CTS symptoms can cause a lot of difficulties in your daily life, especially if you're suffering from traumatic CTS; therefore, the attorney-client relationship is vital to ensure you get the results you want when you file your car accident claim. You're probably dealing with negligent drivers, so you need an aggressive Los Angeles injury attorney by your side to ensure they get the punishment they deserve for their breach of duty.
Michael Ehline is a knowledgeable car accident lawyer who was a US Marine, which is why he offers you a sense of honor no other law firm can give you; he is self-taught and well-known as an experienced and aggressive Los Angeles wrongful death attorney; thus, you don't need to look for "wrongful death lawyers near me" anymore – take advantage of the free case consultation and start your CTS claim as soon as possible.
How a Lawyer Can Help You
Medical bills can be very expensive if you have carpal tunnel syndrome – CTS can impact your whole life, and you often need medical attention to ensure you're avoiding excess strain or other injuries. Therefore, an attorney might help you manage your acute CTS case since they have the preparation to take it to court; for example, Michael Ehline can aggressively fight for you since he can present significant evidence that proves the sudden trauma or car accident caused your carpal tunnel syndrome; thus, you may get the results you expect.
Ehline Law is Here for You
What differentiates us from other firms is that we have all the tools and knowledge to help you before your condition worsens. Every new client is extremely special to us since we understand they suffered from injuries, so we treat each individual case with respect, and we are the best in the field if you are looking for a civil lawyer near you.
Suppose you want fair compensation for your case before your CTS symptoms worsen. In that case, we can support you since we understand you can improve with the proper treatment. Still, you need top professionals to address your concerns and help you recover, so stop looking for "wrongful death attorneys near me" – call now at (213) 596-9642 and schedule an appointment!
Main Los Angeles Location
633 W 5th Street #2890 Los Angeles, CA 90071 (213) 596-9642.