Doctor Thrown off United Flight – Can He Sue?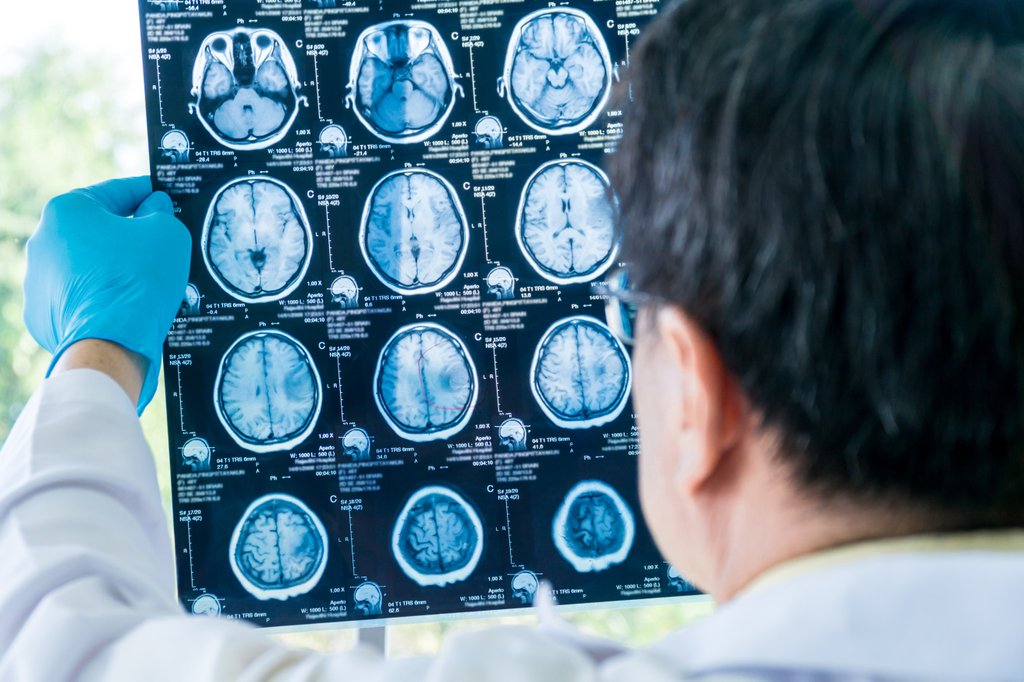 United Likely Violated Passenger's Rights?
Ultimate Guide to Understanding Why the Doctor Didn't Need to Sue
He Settled His Case Confidentially
Yes. He can and did apparently file a lawsuit confidentially. Let's discuss. On Monday, April 9, 2010, a doctor with a strong Asian accent refused to give up the seat he paid for in advance on an unfull flight.
Based on the reported settlement of around $140 Million, United was likely in the wrong here.
The media was abuzz over the horrific mistreatment of a doctor on a United Airlines flight. CNN reported on and fueled the rising backlash against the Airline after an Asian man was accosted and beaten for disobeying the state's representative, Officer Long (acting on behalf of United Airlines.) And the public outcry was swift after the media got hold of the video.
For example, a police officer was immediately placed on leave and ultimately fired (discussed below.). Many civil rights lawyers consider United a State Actor under civil rights law, for using cops to violate passengers' rights. United's CEO faced severe criticism and quivered before the press after losing profits.
Watch the Gruesome Video of a United Passenger Removed from Flight
Watch the video below to see the situation unfold on the flight as State Edict Enforcer, James Long, Beats the Hell out of a U.S. Citizen:
Passengers were horrified watching the situation. While airlines bumped 46,000 in 2015 alone, the practice is under heavy criticism. Also, the company's CEO has already issued an apology. Consequently, Dr. David Dao was on his way to completing his duties as a physician.
The news video proved that 69-year-old Dr. David Dao was forcibly removed from the flight under duress by these violent state servants, including plain-clothed Chicago police officer James Long.
However, the United staff and police had other ideas, as follows:
At least one passenger believed United Airlines personnel targeted Dr. Dao because of his Chinese descent (strange accent, differing cultural beliefs, etc.)
Police and United crew carried the bloodied doctor off the plane in now-infamous cell phone footage.
The Airline bumped the doctor to make room for another staff member.
The situation on Flight 3411 unfolded quickly. Dr. Dao initially agreed to the idea of being bumped. However, they changed their minds once they learned the next flight wasn't until 2:30 Monday. While being forcibly removed from the plane, his head hit an armrest.
Blood flowed out of his mouth, and the king's men partially disrobed him. Our Los Angeles aviation accident lawyer has provided support in the form of public outrage.
Communist China and Dao's Family Outraged
The family's attorney spoke out on the case and appreciated the outpouring of public support. The New York Times reported that the story is also causing a furor in China. This arrest damages the company's reputation in an emerging market.
Many United passengers chopped up their credit cards while others dumped their stocks. United's profile looked very poor, especially under the circumstances.
Are Progressive Politicians Manipulating the Press to Blame White Officers For Enforcing their Draconian Laws?
Being caught on a smartphone can mean the difference between trial lawyers and the press profiting or the victims being jailed nowadays. Politicians who pass the laws and demand cops use force to "enforce" need a scapegoat to maintain their hold on power. Blaming systemic racism is a great way to deflect and provide a semblance of public trust with the less informed public.
Many retiring police officers complain that cops who enforce the will of politicians will be instantly accused of racism if the defendants are of the wrong skin color and the officer is white and/or poorly trained.
At least, that seems to be what Long suggests in his lawsuit against United Airlines, Chicago Aviation Commissioner Ginger Evans, and the City of Chicago.
Long:
"is seeking action because he feels he was doing his duty when Dr. Dao was escorted off the plane. He was not in the wrong. But if he did something wrong, the City of Chicago failed to train him properly." (Source, Inc.Com.)
Here, Long decried "improper training." The City and Chauvin initially made similar arguments about officer Chauvin in the George Floyd case.
Here, Long did not face allegations of racism and billions in property damage from riots. So he can sue and try to seek justice, despite knocking a man's teeth out. Good luck with that, officer Long.
Floyd, Chauvin, and United Airlines
Readers will recall that Minessota police officer Chauvin was accused of being racist after he, a fellow black police officer and Asian policeman, arrested George Floyd, a known, violent felon. At the same time, Floyd was high on drugs, getting ready to drive into heavy traffic after being caught on video trying to buy items at a liquor store with counterfeit U.S. currency. The other officers rejected their plea deals and were sentenced to 3 years and 3.5 years in federal prison.
Chauvin violated Floyd's human rights by keeping his shoe pressed down on Floyd's neck. After that debacle, mass riots over racism were fueled by for-profit media outlets, and billions in property damage and murder were caused by alleged BLM supporters (mainly white people) over "racism." Ultimately, the estranged family settled their wrongful death lawsuit for a historic monetary amount of $27 Million.
Kyle Rittenhouse Relationship
Our readers will recall that a young man was beaten with a skateboard and shot at by BLM / ANTIFA supporters. He was falsely arrested and jailed for murder after defending his life with a firearm after several convicted felons, including a child molester, continued chasing, striking him with heavy skateboard trucks in the back of the head and shooting at least one bullet at him. These criminals were trying to kill him. Rittenhouse was acquitted after what many experts called a sham political show trial. Rittenhouse claims he will be suing for-profit media, including Whoopie Goldberg, for what could amount to billions in defamation of character damages.
Press Helped Kill United Profits and Simultaneously Received United Ad Spend?
The Airline's market value fell to $1 billion over the bad press, prompting United to spend more ad money on the same media outlets providing the story in a negative light against United. Also, the Chicago Department of Aviation said its standard operating procedure was not correctly used to handle the incident.
Because of this, the officer involved was placed on administrative leave and ultimately fired. But many, including the disgraced officer Long, believe lawmakers are liable, not the cops who cause these human rights violations.
Police Have No General Duty To Protect People
There is zero constitutional duty for the police to protect people. Generally, you cannot sue the police for refusing to defend you. Most cops went to public school and have been trained since youth to obey the state and never question elected officials' edicts. But an investigation will follow, and what many experts call political courts in a single-party state like California or New York have historically blamed the police officer as a scapegoat. However, many believe that United's plans to hold an inquiry were too little too late and a cowardly effort to place the blame on public servants they used to enforce their INTERNAL edicts.
FAA Opened Door to Suit in Light of Bad Press?
Many experts believe the head of the FAA would never risk their career by going after the victim here. The FAA refused to pursue the Asian man, which opened the door to a suit. Let's look at their statement.
"We generally pursue enforcement action when a carrier exhibits a pattern or practice of noncompliance with the department's consumer protection regulations and federal anti-discrimination statutes that we enforce. Therefore, we conclude that enforcement action is not warranted in this matter."
The Doctor Got At Least $140 Million?
The doctor apparently sued for and reached a confidential settlement with United Airlines for no less than $140 million for his concussion, injured reputation, broken nose, and knocked-out teeth.
"Previous reports say that United Airlines reached a confidential settlement with Dao to the tune of $140 million for the injuries he suffered, including a broken nose, a concussion, and broken teeth." (Inc.Com.)
Because this was a private matter, he challenged the Airline directly. Also, the flight was not overbooked. The Airline claims the seat the victim paid for was supposed to be used by another United crew member. But most people disagree with this royalist reasoning supported by the state and its constant attempts to decry racism when its personnel enforces its Draconian law.
After all, the doctor paid for his reserved seat. Under contract law, this was a bargained-for exchange. Hence, the intention of the chair was for use by him alone! This breach of contract turned into an unlawful assault, pure and simple. And the Airline is a public state actor under U.S. v. Price civil rights precedent. So Dr. Dao also has a solid case against the law enforcement officers that caused him involuntary bodily harm.
This case became a civil matter between Dr. Dao, his family, and individual officers of the Chicago police department. He sued over the breach of his fundamental right to travel and other matters. Hopefully, his legal actions will resolve the underlying problems of United's treatment of passengers.
But until the "educated" state and their state-subsidized "academics" support common people over corporations and then try and blame their law enforcers over racism with the help of the press, it's doubtful this will change.
As Malcolm X said:
"The media's the most powerful entity on earth. They have the power to make the innocent and the guilty innocent."
However, Smartphones have increased the spotlight on these policies and how they affect the average person. Hopefully, people will wake up before it becomes too much like the 1970s T.V. series Logan's Run.
What Happens If You Have a Similar Problem?
We here at the Ehline Law Firm, Personal Injury Attorneys, APLC, will watch the case and update our readers on more excuses by public officials unfolding in the subsequent for-profit media-created controversy fueled by filming police with smartphone video. As the fallout grows, plenty more to discuss will come up in the coming weeks and months.
In the meantime, if you have been in an aviation accident, accosted by LAX airport police, or a similar incident, our personal injury attorneys can help you obtain maximum compensation. We are available 24/7 at (213) 596-9642. Call us or feel free to use our convenient online contact form for prompt return contact and free consultation from an award-winning legal representative.
Citations:
Inside Edition
CNN
New York Times
Main Los Angeles Location
633 W 5th Street #2890 Los Angeles, CA 90071 (213) 596-9642.