Stress From The Outside After A Car Accident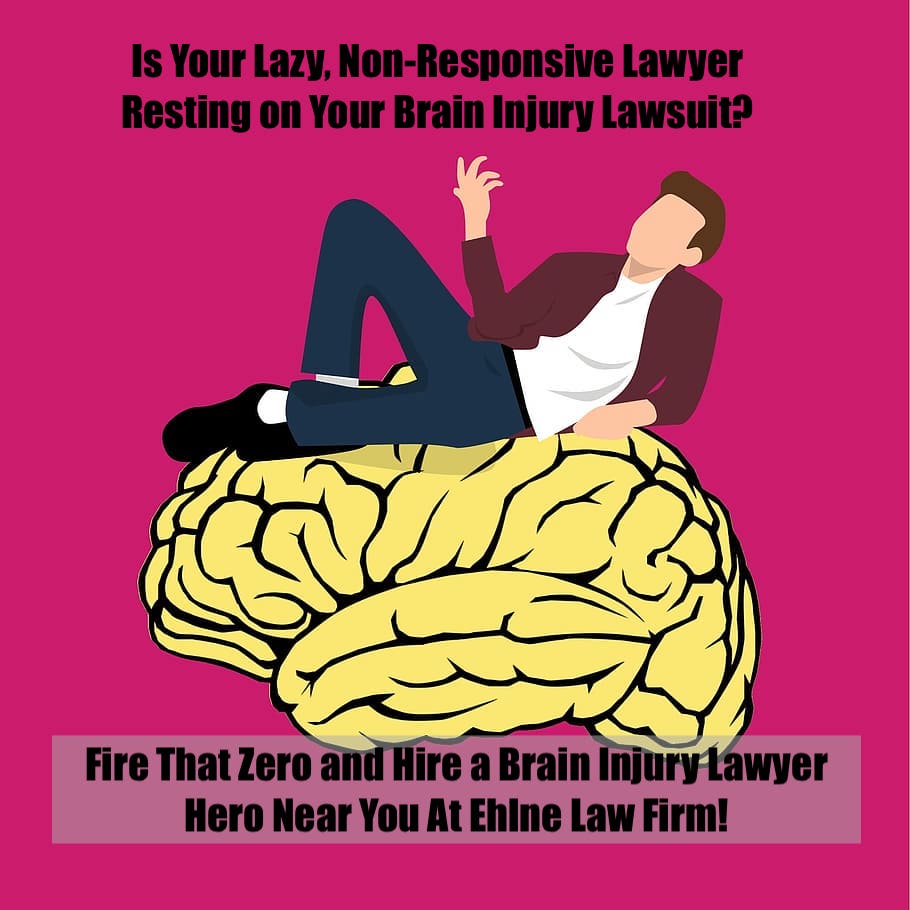 A vehicle accident can leave a victim in bad physical shape, depending on the injuries they receive. Affected parties then file claims to compensate for the medical costs of treating the physical injury.
However, many don't understand the mental pressure a car accident victim goes through following an accident. Emotional trauma, pain, suffering, and anxiety after a car accident are some non-physical injuries a victim can claim compensation for with help from our superior personal injury lawyer, Michael Ehline.
If you got into an auto accident that was not your fault, contact Ehline Law and our personal injury attorneys. Our Los Angeles car accident lawyers will evaluate the evidence, as you may be eligible for compensation, including economic damages for your injury claim.
Our highly-rated law offices offer a risk-free consultation to explain your rights to receive the many forms of compensation from the other driver, drivers, or liable organizations involved. In most cases, we can help prove your loss for your unique circumstances and settle for full and fair compensation. We make defendants pay.
Symptoms of Emotional Distress and Post Traumatic Stress Disorder
Post-car accident anxiety is perfectly natural. You will feel a bit shaken up. However, some things can trigger a few car accident victims, causing more than mild stress and even panic attacks.
Anxiety disorder from mental trauma from an accident claim is real and can affect the victim's quality of life. The effects of trauma after a bad traffic accident can last for weeks or even months, severely impairing the victim from carrying an everyday life.
Here are some of the symptoms of emotional trauma that you should look out for following an accident:
Chest pain
Shortness of breath
Exhaustion
Lack of patience
Feeling of irritability
Dizziness
And more.
How to Treat Anxiety After Car Accidents?
Treatment for anxiety varies according to the severity of the anxiety from a vehicle collision. Typically, a doctor may require the victim to join counseling or group sessions to get relief among similar individuals.
Doctors recommend behavioral cognitive or psychological therapy treatments to determine any mental impairments. Doctors may even prescribe anti-anxiety medications for temporary relief.
Do You Need to Be Physically Injured to Sue for Emotional Distress?
When filing claims for car accident injuries, mental trauma and pain, and suffering damages are usually included in the claims; however, it is also possible to sue and recover damages for emotional distress without suffering the harmful effects of bodily injuries.
The law behind compensation reverts to an act of negligence. There would be a compensation case if the other party acted negligently, causing a collision without any physical injuries but mental distress.
According to the law, there are two scenarios:
Intentional infliction of emotional distress
Negligent infliction of emotional distress.
Intentional Infliction of Emotional Distress
California law allows victims to sue other parties for mental distress, but some conditions exist. A crash-affected victim must prove the following:
The defendant acted in an outrageous manner
The defendant meant to cause distress intentionally
The defendant acted in a way that caused distress.
Negligent Infliction of Emotional Distress
In the case of negligent infliction of emotional distress, the victim does not need to prove the above points but fulfills the conditions against the negligence law in the state.
In such situations, the victim must prove the following:
The defendant was negligent
The plaintiff suffered from distress
The defendant's negligence led to the plaintiff's distress.
Under the negligence law for mental distress for bystanders, the plaintiff must prove that they knew the injured or dead person and that the plaintiff witnessed the accident, resulting in emotional trauma. Lawsuits are challenging to prove, and a clear connection between the accident and the mental trauma of the plaintiff is the only way to get compensation.
When preparing for claims with the insurance company, your attorney must compile medical records, medical bills, pictures, witness testimonies, and more to prove that connection.
How Much Compensation Can You Get for Anxiety?
First, Uninsured/Underinsured Motorist Coverage (Um/UIM) is extremely important in California. If the at-fault driver is in the U.S. illegally, it is implausible that they even carry minimum liability coverage. Because of this, the cost of your damages will likely exceed their coverage, if any. UM/UIM coverage will fill in the compensation gaps on your behalf. Remember that this remains optional insurance that many drivers typically waive at sign-up.
Even with enough auto insurance, it is complicated to prove the extent of mental anguish caused by an accident. Hence, doctors recommend seeking medical attention immediately after a car crash. Suppose there is enough collision coverage for the auto accident. In that case, crash victims can claim a non-economic damages measure like psychological trauma and economic losses like medical expenses and lost wages.
Medical experts can understand ailments and recommend treatment accordingly, giving a rough estimate of how much money it will cost the victim for most auto accidents.
An experienced lawyer will draw on their experience in the past with such cases and the compensation other victims received for mental trauma. Prior emotional distress car accident cases help lawyers determine the value of the claims involving one or more motor vehicles.
California law allows victims to claim compensation for current and future pain, current and future emotional distress, reduced quality of life, humiliation or shame, anxiety or grief, and more. Reach out to our injury attorneys today to help assess your case and seek compensation after such a traumatic event.
Schedule a Free Case Consultation With a Car Accident Damages Claim Personal Injury Attorney!
If you have PTSD or are in emotional distress due to someone else's negligence, contact us at (213) 596-9642 and get a free consultation with our injury lawyer today. We will help assess your claims and give you legal advice on moving forward on recovering payments for property damage, lost income, and medical help for depression, feelings or flashbacks of fear, and hopelessness.
We also offer a free consultation because we understand how emotional distress can affect one's life. Although we are not psychologists or psychiatrists, our experienced lawyers are here to stand by you, encourage you, and protect your right. We will instill confidence and hope while fighting your legal battles.
We take the attorney-client relationship seriously and can help with everything. Our knowledgeable lawyers will document, review and seek recovery for lost wages, including financial compensation over any insurance claim and any non-economic damages that may come after an accident.
Our top-notch law firm knows that you deserve compensation from the at-fault driver due to the physical pain and emotional anguish following an accident. Call us today at (213) 596-964 or leave us your contact information on our website contact form for a free evaluation to discuss financial recovery.
Main Los Angeles Location
633 W 5th Street #2890 Los Angeles, CA 90071 (213) 596-9642.