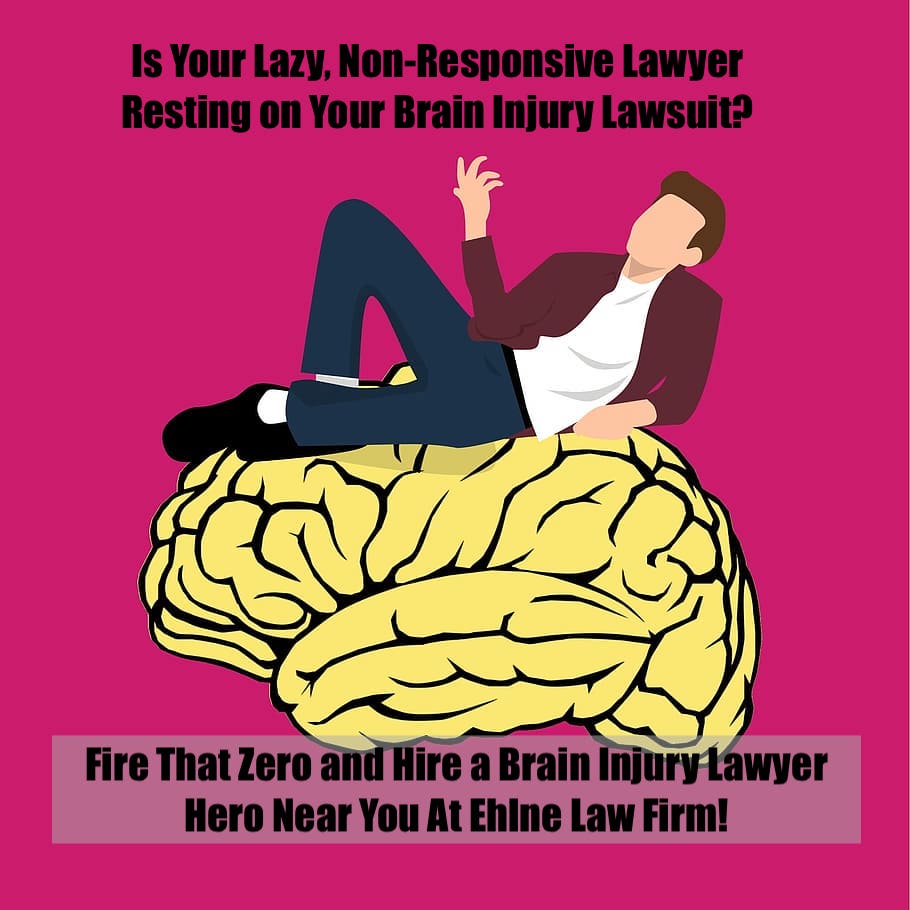 Both internal and external stress can cause us to question ourselves and our purpose. However, external pressure will impact us out of nowhere. Take car accidents, for instance. They strike without warning, potentially devastating our lives. War, floods, and economic recession are three more examples of external factors causing us tremendous stress. These external crises and catastrophes will negatively affect our interpersonal relationships, increasing internal emotional pressure.
Below, an expert, authoritative Los Angeles car accident lawyer, Michael Ehline, will discuss some of the economic and physical stress factors for which a victim may receive monetary compensation. He will also discuss other aspects related to stress and motor vehicle accidents.
A Temporary Shift in Perspective?
Car accidents and other external stressors can cause temporary shifts in perspective that turn into long-term attitude adjustments. Think of an external stressor as a seed. It can grow and become a significant, destructive force. That "temporary" change in perspective (the seed) affects how we react to our loved ones. Of course, each person's reaction is unique. Many people respond to crises healthily.
But here are some common thoughts/reactions:
Obsession with the external stressor
Feelings that life is out of control
Shaken to the core emotionally
Withdrawing into one's self
More easily startled
More easily irritable
Increased anxiety
Any of these reactions can negatively affect our relationships and the pleasure we derive from them. Why We React the Way, We Do to External Stressors External stressors are unpredictable. We can take steps to mitigate their impact, for example, building a "rainy day" fund in case of an economic recession or following preparedness tips for when an earthquake occurs.
Still, these stressors can strike at any time and make people feel like they have little or no control over their lives. We need to feel like we have a degree of control over other people and our environment. If we lose this control, we feel adrift. We look at life from a different emotional and cognitive perspective. These different perspectives start temporarily. But as touched on above can have far-reaching effects. In the end, external stressors can cause us to lash out at others, whether intentionally or unintentionally. We may be inadvertently aggressive and hurt other people emotionally and physically.
What Can We Do In These Situations?
External stressors are a fact of life. We may not be able to control when and where they occur. But we do have some control over how we react. Sometimes such as a car accident with an associated brain injury, victims who are now civil negligence claims plaintiffs with brain damages will be seeking an award of money damages. What types of money damages are there, and why is this important? As a highly experienced auto accident attorney with over 15 years of experience, below, I will focus on the money I try and get for clients and the various legal classifications used by the courts to arrive at figures and awards.
There are two main types of money damages in a civil negligence lawsuit.
General Damages
Special Damages
General damages will help reimburse you for intangible things like pain, suffering, and loss of a good life as it was. Special damages are monies that help pay for tangible items like your ambulance ride to the hospital, your brainwave therapy, and psychological care, and even to cover the diminished value of your high-end sports car, for example. Courts and car accident lawyers call these "economic damages," as well.
In some cases, a plaintiff may seek punitive damages. These extraordinary damages are to punish someone who intentionally runs someone over. Or a repeat DUI driver, for example, who keeps on drinking, driving, and striking fixed or moving objects. So, in that case, you may wish to make him pay beyond regular damages. But these special damages are rarely sought because insurance won't cover intentional acts. However, if a court awards "punitive" damages, civil defendants may not seek bankruptcy protection avoiding payment, unlike awards involving special, general, or "ordinary damages."
Sometimes, you may not have medical coverage, or if you do, it is government, slow and unhelpful with an injury case. With COVID and government employees administering Obamacare programs, it can take weeks to get doctor's appointments. Most government doctors are not the brain or psychological specialists a tier one car accident case will require to win a sufficient damages award.
Most of the time, good doctors go into private practice to pursue happiness, just as in other professions. Most government-funded doctors are not interested in being called as future witnesses in your auto accident lawsuit either. Because of this, excellent and talented injury lawyers will work with "lien" doctors. These are specialists in treating phobias, brain, and cognitive dysfunction after a car accident.
To get you paid for this treatment, medical experts and others in specialty fields like life care planning will need to prove that all these bills and treatments were reasonable and necessary. So that is where a personal injury lawyer comes into play. These great orchestra conductors can get all instruments fine-tuned towards your future goal of covering costs. You'll need money to pay for the external and internal tangible and intangible conditions presented to patients after a terrible motor vehicle collisions.
In the meantime, keep reading. That way, you can understand what a bad car crash can do to you internally and externally. Moreover, this article helps you take steps today to mitigate everything. Next, let's talk about positive attitudes and healthy reactions in adjustment to car accident-related stress.
Healthy reactions commonly include the following:
Spending more time with loved ones
Focusing on nurturing and loving others
Reducing controllable stress
Controlling external stressors remains key to lessening their effect and achievable with professional counseling to look at the crisis/external stressor from a different perspective, taking advantage of stress-reduction strategies to adapt to the new situation. Any of these steps helps us feel less threatened by external stressors. Take the case of an earthquake.
When a severe motoring accident occurs, some people react by obsessing over the possibility of future collisions. They might spend a significant portion of their money (money needed for essential items) on building shelters and stockpiling supplies, so they don't have to drive, etc. They might demand that their loved ones find work closer to home or order that they quit their jobs altogether, lest everyone become separated again.
Sometimes when a loved one suggests you might be having a bad day, you may become defensive, filled with anxiety, frustration, or even rage. Professional therapy helps people reduce the stress they can control, prepare for car accidents in more productive ways, and empower their loved ones instead of snapping at them.
STRESS From The Inside
Imagine a man hallucinating, threatened by imaginary voices from his television, demoralizing him, leading him to self-confinement. Though not shared by others, the internal stress this man feels will more or less immobilize him from society. Now, envision someone seemingly well-functioning in most regards, being unable to develop healthy intimate relationships, believing the pursuit of romance leads to pain and suffering, while knowing this may not be accurate. What causes individuals to hold such potentially damaging beliefs, acting out by altering their lives, making matters worse?
The answer is quite simple: The victim's brain injury or related physiological stress caused during the victim's motor vehicle collision altered his or her subjective perceptions of life and the world at large, forcing the now agoraphobic victim to hide at home.
Subjective Perceptions And Stress
As concrete as they may feel, our experiences of the world around us and even ourselves are entirely subjective. Biased and fallible as they are, these personal perceptions guide us during our entire lives and shape our views of the world, whether consciously or unconsciously. In the first example, the man believes he faces death threats from hallucinating, creating internal stress, causing him to change his lifestyle and accommodate his fears. This accommodation then leads to further issues, such as social isolation and the inability to live a full life due to being consistently home-bound.
The individual who cannot sustain a healthy romantic relationship has most likely formed subjective beliefs that create a unique idea that all interpersonal relationships are threatening rather than healthy and beneficial. Such views often stem from either past negative intimate relationships or destructive or even abusive relationships formed during childhood, particularly with parents or parent figures.
When repeated over time, such negative experiences can lead to the development of intense internal stress that reinforces this negativity and leads to the individual forming a skewed perception of relationships in general. This perception may present itself when individuals expect abuse or abandonment from personal relationships, responding to expectations – internally or externally, even when no personal insults exist. Here, the victim's belief system leads to self-fulfilling negative behavior.
Confronting Our Beliefs
As creatures who can learn and adapt at any age, we can choose to confront our internal stresses and repair our external environments' problems that have shaped our conscious and subconscious perceptions. We can only look within, realizing that our past experiences may have skewed our current perceptions, and seek help in changing our understanding and views held by our world.
For example, suppose you would like to improve your chances of developing a healthy intimate relationship. In that case, you can work through your past experiences to begin to realize that you had little, if any, control over the way that the adults in your life treated you while young. You can then gain the new understanding that you have the power to choose to work toward creating more satisfying and productive relationships, intimate or otherwise, as an adult.
Suppose you want to learn more about getting emotional support after a car accident and have nowhere to turn. In that case, a car accident lawyer at Ehline Law Firm Personal Injury Attorneys, APLC, has a listening ear. Use our online contact form, or call us now at (213) 596-9642 to discover your bodily and emotional injury rights after a nasty crash. Making a post-car accident stress claim is far easier than you may think. But it requires a confidential case analysis. And that is why we are here for you now!