On October 20, 2022, the Centers for Disease Control and Prevention advisory committee voted in favor of adding the Covid vaccine to the children's immunization schedule. Let's discuss the details with Ehline Law and our personal injury law civil rights attorneys.
CDC Advisory Committee Adds Covid Vaccines to Recommended Vaccine Schedule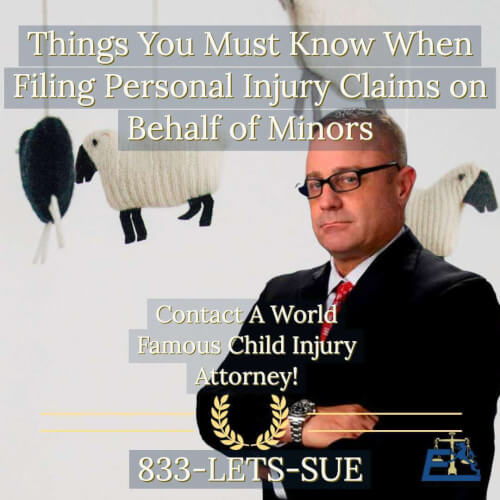 The Centers for Disease Control and Prevention (CDC) unanimously voted to officially add Covid vaccination to the recommended immunization schedule for children, adolescents, and adults in the United States.
The Immunization Schedule Is a Gold Standard, Former Public Health Commissioner States
Immunization schedules include a list of licensed and authorized routinely recommended vaccines. It also provides information on dosages to help streamline clinical guidance for healthcare professionals on when they should administer different vaccinations, especially for children.
States can also use these schedules as school entry requirements. The immunization schedules are nothing new, but in the recent one, the CDC's advisory committee formalized its stance on Covid-19 by adding Covid shots to the schedule. Such a move sparked controversy and a serious debate over social media.
Insurance Providers Can Use the CDC's Recommended Vaccination Schedule as Guidance
The Affordable Care Act requires the administration of the vaccine at no cost to the patient. However, all that will change early next year when the federal vaccine fund to cover Covid vaccines dries up and the federal government shifts vaccination coverage from public institutions to private companies.
Fortunately, families who cannot afford vaccination for their children will continue to receive free vaccination under the federal Vaccines for Children program.
FDA Approves Covid Vaccine Dosages, but There Is a Split in Perception
On the immunization practices, the Food and Drug Administration (FDA) previously approved using two messenger RNA Covid-19 vaccines, Pfizer for ages 12 and above and Moderna for ages 18 and above.
Surprisingly, the federal agency has allowed doctors to administer any of these vaccines to children six months or older in emergency cases. Even the new formulations targeting the latest strain of the coronavirus have received a green signal for use in emergencies.
FDA also approved the two doses of the protein-based vaccine, Novavax for individuals aged 12 and above and a booster dose in a limited population of adults.
According to polls, there is a split in perceptions about the CDC, with almost 75% of the democrats rating the CDC and their officials positively against one-third of republicans who do so. The split can make it challenging to convince republicans to take vaccines for future Covid-19 variants going forward.
States Are Not Bound to Follow the Immunization Schedule for School Entrance Requirements and School Attendance
What's concerning is that by adding Covid-19 shots to the immunization schedules, states may feel obligated to require them as part of their school entry requirements.
However, it is important to note that these are recommendations for the state. It does not trigger a vaccine mandate. States can choose whether they want to follow the CDC's recommendations.
There are currently 21 states that have passed laws prohibiting schools from imposing mandatory Covid-19 vaccinations as part of their entry requirements.
Immunization schedules established by the CDC are not mandatory for states to follow, as every state has its rules and practices regarding school attendance. Adding it to the childhood immunization schedule symbolizes that the United States is going in the direction where it will now view Covid-19 as part of our daily routine.
According to Nirav Shah, one of the directors at Maine's CDC, the decision-making and control pertaining to vaccines rests with the state, county, and municipality, allowing them to decide what is mandatory and what is not. She stated that adding Covid vaccination to the immunization schedule does not change that.
For example, a few states have adopted the CDC's 2006 recommendation of human papillomavirus or HPV vaccines for adolescents.
Currently, there is a lot of misinformation spread about the Covid vaccines on social media. Unfortunately, many healthcare officials have underscored the challenges pertaining to public vaccine awareness.
Can You Recover Compensation for Injuries from Covid Vaccines?
Injured victims must make their claims from Covid-19 vaccination to the Countermeasures Injury Compensation Program. This program allows compensation for individuals who suffer a severe injury from the Covid-19 vaccine.
Although the program has received thousands of claims, the federal government has yet to compensate the claimants. They've stated that the officials are waiting for injured claimants to provide evidence to back up their allegations.
There is fear among parents about children suffering injuries following their Covid-19 jab, which is one of the reasons why the federal government included the vaccinations in the vaccine schedule, allowing it to be covered by the Vaccine Injury Compensation Program.
Can You Sue Covid-19 Vaccine Manufacturers for Injuries from Covid-19 Vaccine?
Under the Public Readiness and Emergency Preparedness (PREP) Act, the Covid-19 vaccine manufacturers have immunity against lawsuits unless the manufacturers participate in willful misconduct.
When the federal government invokes the PREP Act, the Covid vaccine manufacturers receive immunity for four years, and the current protection will last until 2024. However, drug manufacturers have no protection when someone suffers injuries or side effects from their medication that they fail to disclose.
Schedule a Free Consultation with Ehline Law
If you suffered injuries or side effects from medication that the pharmaceutical manufacturer did not disclose, contact us at (833) LETS-SUE for a free consultation, as you may be eligible for compensation.