Posted on Insurance Blog / Blog / How Will I Know About And Challenge Unfairly Denied Insurance Benefits Decisions?
How Will I Know About And Challenge Unfairly Denied Insurance Benefits Decisions?
[Page Updated 5/24/2022] Accidents are a common occurrence in the United States, taking the third leading spot for deaths in the country. As with all accidents, there are medical bills to pay, hospital costs to cover, and emotional costs to compensate you.
And it is always better to let the insurance companies compensate you for the damages rather than you shouldering it yourself.
Ehline Law Can Help Answer Your Questions about Insurance
Unfair Denial by an Insurance Company
Look out for Warning Signs by the Insurers
Policy Obligations of the Health Insurance Company
Healthcare Insurance Firm Tactics
Health Insurance Companies and the Appeals Process
Contact Ehline Law and Get a Free Case Review Today!
Filing for a claim doesn't mean that you'll necessarily get it, as insurance companies would rather delay claims or even deny them as it is in their best interests. To ensure that you always remain on top of the insurance companies and your settlement, our team at Ehline Law has gotten together some indicators to let you know of unfair refusals for your insurance benefits.
Unfair Denial by an Insurance Company
Some victims deserve their insurance benefits, however, an insurance company will try its level best to use the law or even unfair practices to avoid giving insurance benefits to their clients. The more compensation cases they process, the lower the insurance company's profits, and this does not work in their best interest at all.
If you've got news of denial of your insurance coverage, then you have two options to consider:
Internal appeal
External review
An internal appeal requires you to ask the insurance company for a full and fair review of your claim while an external appeal requires you to seek independent third-party help and in this case, a lawyer.
Look out for Warning Signs by the Insurers
Here are a few signs that you should look out for to let you know that your insurance company is refusing your insurance benefits unfairly:
The insurance company does not give any details nor explanations on claims refusal
Prolonged delay in claim's decision process
Asking for irrelevant or unusual documentation. This helps them buy time
During the deliberation process, you are unable to communicate with the insurance company
Your insurance company suggests not seeking legal aid from a lawyer as it might impact the deliberation process
Having an insurance product or a health plan is not sufficient when it comes to dealing with insurance companies. You must know the policy obligations and the conditions stated in the health plans to be able to understand if your claim falls under the liability coverage by the service provider. If your claim is reasonable to receive compensation, you should file for an appeal or get a lawyer to help you out.
Policy Obligations of the Health Insurance Company
A delay in medical treatment can oftentimes lead to wrongful death and we've seen multiple cases where a policyholder gets their claim denied by the issuing insurance carrier resulting in a halt in their medical treatment causing wrongful death.
According to federal and state laws, insurance firms need to expedite claims in a timely manner within a certain number of days so that policyholders can start their medical procedures. A delay can be a difference between life and death resulting in a bad faith claim that you can file for. Any such insurance product has an insurer underwriting that ensures guaranteed payment in case of loss or damages.
Healthcare Insurance Firm Tactics
These financial firms use medical providers and doctors to deny claims.
Some of the tactics include the following:
Unqualified medical officers reviewing claims. For example, having a family practitioner look into a cancer patient case.
Claims are often decided by the employees at these firms who do not have proper training resulting in bad faith.
Have overworked doctors and medical staff who do not have time to give full attention to each case and denying many that come to them.
Compensation for nurses and doctors who reject claims.
Health Insurance Companies and the Appeals Process
When you face unfair denial for the claims you were looking forward to, you can appeal the unfair denial, however, there will be a certain time period where you can make an appeal. Many insurance policies encourage appeals rather than courts as they are expensive and time-consuming for these health insurance companies to deal with.
You can handle your own unfair denials by appealing without the need for a lawyer. Simply read on your insurance policy and follow the guidelines for an appeal. You might need the following documents depending on your policy:
Copy of claim file
Copy of plan-governing documents
Medical expert opinions and medical documents
Once you've compiled these documents, the next part involves studying your policy to identify the need for additional documents. These additional documents could be evidence to back your claim and create a strong argument that insurance companies can not refuse without any reasonable explanation.
You also need to go through the claim file to determine any legal holes or incorrect facts that the insurance company is making. These statements, if found, can create a strong case for you to fight. You would also need a statement that identifies your disabilities if you have any and how the unfair denial will impact your life. Having additional witness statements is a great way to represent yourself.
Dealing with insurance companies is time-consuming and also requires diligent care when analyzing documents. Having an expert attorney to deal with insurance carriers is a great way to remove this responsibility from your shoulder and let the experts handle all the dirty work while you recover from any injuries or losses.
Contact Ehline Law and Get a Free Case Review Today!
If you're having a dispute with an insurance firm or got an unfair verdict on your claims, speak to our attorneys now.
For more information
, phone us at (213) 596-9642 or send us a message at our email address and we will get back to you.
We will analyze the applicable insurance policy, submit an appeal by completing the documentation for cash compensation, collect evidence from Medicare experts and prove your case with the health insurance providers.
Our law firm will provide free case review to understand your situation and guide you on the next steps by giving legal advice. We've got years of experience with bad faith insurance claims so let our attorneys ensure that the insurer pays the price for any damages to you or your family.
Michael Ehline
---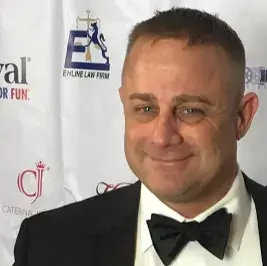 Michael is a managing partner at the nationwide Ehline Law Firm, Personal Injury Attorneys, APLC. He's an inactive Marine and became a lawyer on the California State Bar Law Office Study Program, later receiving his JD from UWLA School of Law. Michael has won some of the world's largest motorcycle accident settlements. He compassionately helps clients recover after serious injuries.