What Are Some Typical Injuries Following a Dog Attack?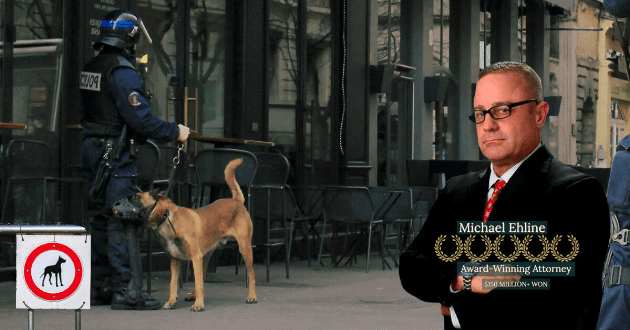 No two dog attacks are the same. Unfortunately, depending on the circumstances of the attack, the results could vary from a slight scratch to life-threatening. By understanding more about the types of injuries common after dog attacks, we can better treat them. Below is a list of some of the most common mental and physical damages caused by dog attacks.
Injury Types and Effects
Infection. This is common among all types of dog attacks, including both bites and scratches. This occurs due to incidents with large and small dogs alike. Infections can cause severe issues at the site and potentially serious illnesses such as rabies.
Abrasions. This is among the most minor damaging types of injuries caused by animal attacks. Grazes and the removal of the top layers of skin can cause scarring but are usually treatable.
Lacerations. These include cuts and tears to skin and tissue. These can be severe and lead to infection and scarring.
Incisions. These are commonly caused by the dog's claws or teeth and lead to lacerations or puncture wounds.
Puncture wounds. These are most likely to cause infection and can dig into a person's muscle or bone.
Avulsion. This type of injury can include skin or muscle torn away from the rest of the body. In some cases, fingers or toes may be ripped or bit off the body.
Crush Injuries. This is caused by the powerful bite force of the dog, which can include severe bleeding, soft tissue damage, lacerations, or even bone fractures.
Fractures. Bones are not uncommonly broken or fragmented due to the effects of a dog's attack. Larger dogs can push a person to the ground, breaking wrists, knees, elbows, and skulls. And the injuries can include complete fractures, linear fractures running along the bone, or an open fracture when a bone is exposed to open air.
PTSD. Post Traumatic Stress Disorder, or PTSD, is a severe mental illness that a dog attack can bring on. Gruesome injuries and memories of the canine's vicious, unrelenting attack can harm a person for life.
Life Following a Severe Dog Bite Injury
Recovery may be long, painful, and difficult after a dog bite injury. All of the injuries listed above may cause severe scarring and disfigurement. Reach out to the trusted advisors at the Ehline Law Firm APLC for more information about paying for mental and physical therapy or any other type of support.