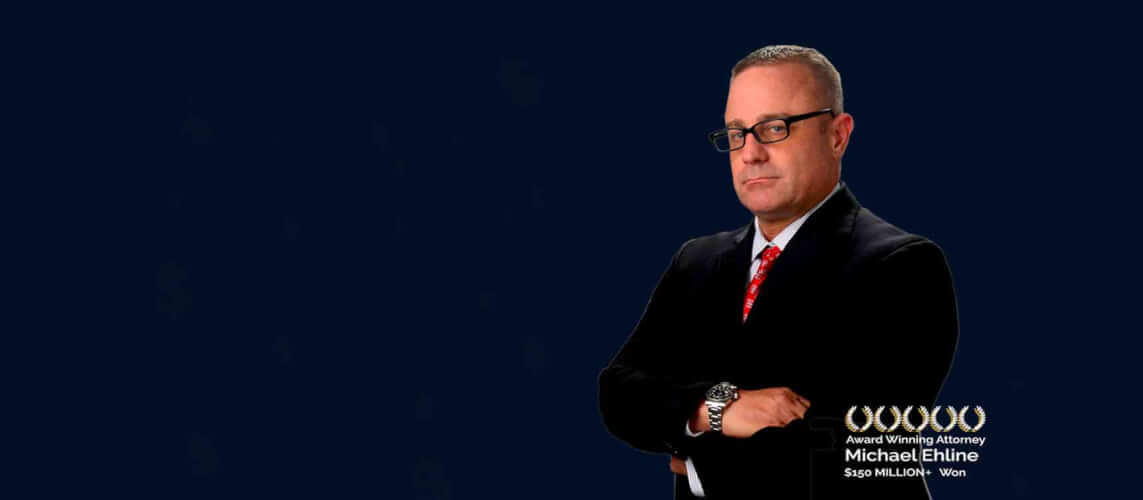 When a wrist fracture or wrist sprain occurs, it can change your daily life, which is why having a skilled lawyer by your side might help you get the compensation you deserve for the medical expenses you may have had after your accident.
Below, our top-rated Los Angeles car crash lawyer will explain everything victims must understand about car crash wrist injuries and recovery compensation.
Contact Ehline Law for a Free Case Consultation for Wrist Injuries Following a Car Accident
Read on, and find out about the types of injuries you might experience and how looking for "wrongful death attorneys near me" could solve your problem!
Can You Get a Wrist Injury After a Car Accident?
Wrist injuries are prevalent after a car accident, even though many victims don't know that -during a collision, drivers and passengers might have broken bones, severe pain, torn ligaments, or even permanent damage since the weekend car crash can significantly impact their bodies.
Injuries occur when blunt trauma causes a broken wrist or other similar problems. When gripping the steering wheel, you're at risk since your hands are on it, which is why an auto accident can give you everything from wrist sprains to more severe conditions.
Seek Out Treatment Quickly
In many cases, victims like you might complain about wrist pain, particularly after a car accident – that's completely normal and often a sign that you have hand and wrist injuries. If that happens, you need to seek medical treatment immediately to ensure you don't have any long-term issues.
You Might Have a Wrist Sprain
Hand or wrist injury is a very common issue after a car accident, but that doesn't mean it's easy to solve since it requires medical attention – only medical professionals can diagnose you and suggest the best treatment options.
You could, for example, experience a wrist fracture, a distal radius fracture, a scaphoid fracture, damage to your wrist joints, a severe sprain, a torn ligament, and much more.
When an injury occurs, you need to heal properly, especially if you have a moderate sprain because you have several delicate bones in your hand, and you don't want to have to deal with chronic pain later on.
Unfortunately, chronic instability can happen if you don't heal correctly since you might get progressively worse or even need a hand surgeon to deal with your complicated process and suggest a different treatment plan to achieve full recovery.
Here are some of the most common injuries you could suffer:
Sprains and strains (mild sprain, ligament tears, etc.)
Tendonitis
Fractures (avulsion fracture, scaphoid bone fracture, etc.).
Car accidents can cause a lot of damage to your wrist bones, which is why you should get experienced car accident attorneys to help you with your case. Call Michael Ehline at Ehline Law Firm today!
What You Should Do When You Have an Injury
Considering that car crashes are so complex, you might not know what to do if you experience wrist fractures, wrist joint issues, wrist pain, or similar problems. The first thing you should remember is to contact a doctor to understand what you should do next.
Sometimes, the doctor might recommend a 48-hour rest, treating your carpal bones or ligament injuries with hot and cold compresses, and other tips to decrease the swelling. However, once your pain subsides, you should contact an experienced and aggressive Los Angeles wrongful death attorney, and we have the best experts at Ehline Law Firm. You can get a free legal consultation, examine your options to prove negligence and breach of duty, and get compensation for lost wages and medical bills!
How to Earn the Compensation You Deserve
The only way to manage your personal injury case is by contacting an aggressive lawyer like Michael Ehline since he can offer you benefits no other attorney can – he was a US Marine. He had years of experience helping victims like you because his strong sense of honor makes him aggressively fight for his clients. An attorney-client relationship is vital when you have hand injuries that are a product of car accidents because you need a professional that can help you get the results you want; thus, if you need a civil lawyer near you, professionals at Ehline Law Firm are available!
Call Ehline Law Los Angeles for a Free Case Evaluation
If you have a completely torn or partially torn wrist, you don't have to keep experiencing pain all the time – getting help from the right professionals might help you manage even the most devastating injuries. Stop looking for severe injury or "wrongful death lawyers near me," and call Michael Ehline now at (213) 596-9642! A Los Angeles personal injury lawyer is standing by to take your important call today.