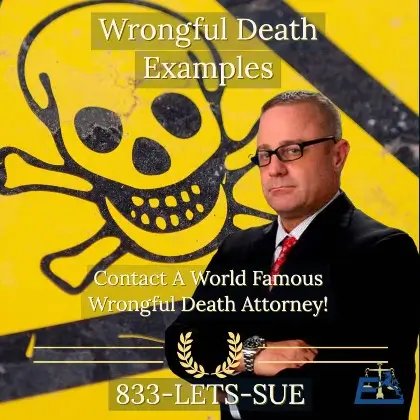 An individual wounded in an accident may still receive damages under California's comparative fault legislation, commonly known as comparative negligence, even if they are partially to blame for the accident leading to the surviving victim's wrongful death action.
If a party is only 25% responsible for creating the auto accident, for example, they are only responsible for compensating 25% of the survivor's damages. But it's not just motor vehicle accidents that kill people. So imagine slipping and falling on watery oil at a gas station pump ingress or parking lot.
What if you had just seen another person slip in the same puddle and decided to walk through the slick anyways? What if there is videotaped evidence? Now a jury will need to decide if you were reasonable in walking into a danger zone. So if you broke your hip or ankle, who pays and for what?
California's Pure Comparative Fault Rule
California is, without a doubt, a pure comparative fault state, meaning that even if a victim/plaintiff is 99% at fault for an incident, they may still be able to collect some damages under this particular fault rule in this service station scenario above. Hence, a plaintiff's negligence can offset a portion of the other party's liability.
This is in contrast to a modified comparative fault concept, which prevents plaintiffs from obtaining damages if they are 50% or more at fault in several other states.
To recap, auto accidents are not the only way someone can be killed, and a car accident lawyer isn't always the best choice for a legal representative for more complex cases involving an accidental death.
Determining if the accident victim played a role in causing or contributing to their own damages will always be the goal of the defense attorney and the insurance company in virtually every negligence case. Are you or your loved one being partially blamed for a death in an auto accident case like a big rig truck accident, dog bite, or premises liability, slip, trip, and fall incident?
You may be able to recover lost wages, medical expenses, and non-economic and punitive damages under California's negligence rule. You can recover damages even if you're partially at fault. But you must prove negligence to win your accident case.
The jury in a lawsuit determines how much of the plaintiff's carelessness led to the injuries. Furthermore, the damages award can get lowered by the plaintiff's percentage of responsibility if the plaintiff was partly responsible for their harm.
The pure comparative fault rule may apply in many California personal injury situations.
The following are the most prevalent types of pure comparative negligence claims:
Call the Ehline Law Firm at (213) 596-9642 for further assistance. Michael Ehline is the best expert to assist you due to his military service, awards, accolades, and legal background.
Overview of Comparative Fault, Contributory Negligence, and Joint and Several Liability
What Is Comparative Fault?
The plaintiff in a personal injury case seeks monetary damages from the defendant. If the defendant is entirely to blame for the accident, the plaintiff has an entitlement to get 100% of their damages. What if, on the other hand, the plaintiff was somewhat to blame for the accident?
In addition, the comparative negligence policies of California law are a legal philosophy that divides fault among all parties. The plaintiff's damages are therefore lowered as a result of their own fault, which led to the incident.
The defendant claims that the plaintiff's fault contributed to or caused their harm in personal injury or wrongful death cases. After the defendant made that argument, a jury then evaluates how much of the fault is due to the injured party's negligence. One reduces the plaintiff's overall damages award by that percentage.
What Is Contributory Negligence?
This is a legal doctrine that prevents a negligent plaintiff from recovering any damages. Even if a plaintiff is one percent to blame in an accident, they are not entitled to compensation. The regulation is well-known for having a negative impact on plaintiffs' recovery.
Furthermore, the Last Clear Chance Rule is an exception to this rule, allowing negligent plaintiffs to receive compensation if they can establish that the defendant had the last clear chance of avoiding an injury. Contributory negligence laws are regulations that only a few states in the United States follow.
Joint and Several Liability
A concept known as joint and several liability allows a plaintiff to receive the total amount of damages awarded from any responsible defendant.
After then, the defendants must sue each other for contributions. In the circumstances involving the collection of non-economic damages, California has amended its application of joint and several liability.
When it comes to these cases involving medical bills, lost wages, emotional distress, funeral costs, financial compensation, property losses, economic damages, repair costs, and other damages with a particular calculation, California still enforces joint and several liability.
How California's Comparative Negligence Law Works
The two types of comparative negligence in California are currently in use. These are pure comparative negligence laws and modified comparative negligence laws. Under California's pure comparative negligence system, the plaintiff will become compensated for damages depending on each person's percentage of fault.
Plaintiffs recover compensation only if their personal responsibility does not exceed a specified proportion in modified comparative negligence systems. A jury or judge determines the percentage of fault attributed to each party involved in the wrongful death case in pure comparative negligence and modified comparative negligence states.
The ultimate monetary compensation given to plaintiffs in California will be determined using a pure comparative negligence system. With the ruling in Li v. Yellow Cab Co., 13 Cal. 3d 804 in 1975, California's legal system adopted pure comparative negligence.
A plaintiff had taken a left turn across three traffic lanes in that incident. Simultaneously, the defendant's fast automobile collided with the plaintiff's vehicle.
The California Supreme Court had to decide whether to continue to follow the common law rule of contributory negligence in tort personal injury lawsuits or to embrace comparative negligence. Therefore, California is a pure comparative negligence state.
Contact Ehline Law Firm Today!
Are you asking, "Can my wrongful death case settle out of court?" Please do not hesitate to call Ehline Law Firm if you have any concerns about how you can recover damages, even if you were partially at fault in a car accident.
Are you interested in forming an attorney-client relationship? You may be entitled to a lump-sum payment. No matter what, if you would want to discuss your wrongful death case confidentially with one of our experienced attorneys.
Wrongful death cases settle every day. Our friendly and charismatic lawyers form attorney-client relationships all over the state when they provide legal advice. Contact our friendly lawyers at (213) 596-9642 for a free consultation and case evaluation to discuss your legal options. You can also fill out our contact form 24/7 to get a swift response from a talented, dedicated lawyer with vast legal experience winning clients millions of dollars.