Jul 30, 2020
Can I Sue China for Coronavirus Negligence?
---
Can I Sue China For COVID-19? A Yes And No Answer.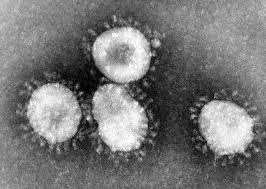 The Coronavirus pandemic has turned our lives upside down. This includes the millions of Americans out of a job. It includes the tens of thousands who died due to the terrible disease. Many more suffered through infection. And even further suffered as family members unable to help. All told, the Coronavirus is the largest threat to our nation in a generation.
The question is: what are we going to do about it?
President Trump has directed a lot of tough talk towards China. That's a good thing. China made major errors during their attempt to handle the virus. Since it broke out in 2019, China has done nearly everything wrong. It lied about the disease itself. China instituted a lockdown in their own lands, yet let people travel overseas without telling anyone. It probably lied about the number of people infected and killed.
All of these are a recipe for disaster. Even worse, the World Health Organization was of little help. They are an organization we should be able to depend on during a crisis. Instead, they were in China's pocket, much like members of the medical community are in the pocket of the NFL when it comes to concealing CTE as a cause of death and injury to ballplayers. The group said in January there was no proof of human to human spread of the disease.
Taking Action Against Communist China Thugs.
Shocking new data also indicates the disease may have leapt from China at an earlier date. Studies out of Spain show it may have been in that country as early of March of 2019. If China knew that such a disease existed earlier than the official December 2019 - January 2020 timeline, they could be at extra legal exposure. As a private citizen, there are several legal avenues that may be open to you. It may be hard to sue a sovereign state, but the United States government has assisted in cases like this before.
In the past, our government made it possible to sue states like Saudi Arabia, Iraq, and Iran for terrorism through a unique means. Victims or their families could sue as a collective. This is often used as a similar concept as a class action lawsuit. Because the individual countries wouldn't pay out, the plaintiffs could retrieve their money in another form. This often includes assets seized by the US government as part of sanctions against the rogue state.
And what bigger rogue state is there right now than China? So China won't write you a check, but if President Trump acts quickly against the brutal, totalitarian Beijing regime, families of those hurt by their negligence (or worse) can get some recompense. For more info on this topic, contact me here at the phone number below or at losangeles@ehlinelaw.com. I will write about this topic more as it develops and will help any family that requests it.