Adapting to the New Normal?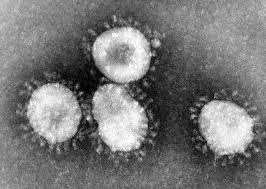 Whether you're a lawyer, attorney, in L.A., California, or a solicitor across the pond in London, England, Coronavirus has changed all of our lives in the worldwide legal community. In particular, commercial real estate, already in a downturn since the advent of the internet, has been walloped. For some of us, this pandemic included severe restrictions on our personal lives. In others, it meant being refused entry into the hospital to see off their sick or even dying friends and relatives. The grief has been tremendous for all concerned.
For us lawyers in the legal field, there have been massive repercussions as to how much we get paid. And our profession, in general, has been significantly damaged due to the government restricting us from work. Below I'll use some of my experience in showing how we've adapted to the new normal.
Ehline Law's Experience.
Ehline Law is a serious player in the personal injury field in Southern California. Because we are specialized in multiple areas, we've weathered this crisis better than other law firms we've been in contact with so far. However, even our decades of experience didn't fully prep us for what was to come in March 2020.
These included:
Changes in and Out of the Personal Injury Law Office.
All of this being said, the shift has not been easy. Caseloads shifted due to changes at work and on the road. And this presented new challenges for our nimble firm to overcome. Fortunately, reporting to you almost four months later, we are proud to have learned some critical elements about the new nature of the personal injury law office.
Even driving in major cities is sharply reduced, as we've written about before. Basic safety tips make traversing metro areas safer, even as traffic dwindled since March. However, this trend will not continue forever. As ordinary, "non-essential" drivers return to America's roads, the chances of motor vehicle accidents will again increase. Furthermore, that means that personal injury attorneys will be back to work as before. We have seen it all at our law firm.
It's ironic because we are caught between two legal worlds. We're small enough to offer personalized service to our clients. Our team makes sure to provide them with ample time and attention to their issues. In some cases, we are even able to pay for their medical expenses upfront. Working with medical experts also allows us a full look at the clients' likely health issues in the future.
On the other hand, by employing legal experts with years of experience, we can expedite many cases and settle them without going to trial. Working for yourself does have quite a few advantages, after all. As the world slowly gets back to normal, it's this focused effort that will be key to the legal field's recovery. Whether or not we go back to the old model of brick-and-mortar offices, in the same way, remains to be seen.
When the courts shut down, insurance companies sat on settlement offers, or short sold their offers. After all, with little to no risk of litigation, insurance adjusters lost their incentive to pay. Tech played a major role in this sea change of where we work. As stated above, some courtrooms are back in action only using socially distant means. Mostly, this includes WebEx or Google Hangouts or even Zoom.
As some logistical and legal restrictions likely remain due to the virus, consider the courtroom of 2021 or 2022. Our office is prepping for this future, and I hope that yours is, too. And it was not just commercial real estate that suffered. Even residential evictions stopped during this COVID scare period.
Changes in staffing or meeting clients might just be permanent. Our nimble size allowed us to traverse this steep terrain easier than, let's say, larger firms with dozens or even hundreds of employees. As you're making your budget for the rest of the year, or beyond, it's key to consider the above factors. We'll be here to help. However, we can.
About Michael Ehline.
Michael Ehline is the lead attorney at the Ehline Law Firm Personal Injury Attorneys APLC, a Los Angeles based law firm specializing in auto and transport accidents. Ehline learned valuable lessons from his time in the United States Marine Corps, including an abiding sense of loyalty to his clients. Michael works with his team on a variety of specialties, including workplace and premises accidents. From worker's comp to disability to compensation for negligence, Ehline Law does it all. Visit his website here or contact him anytime at michael@ehlinelaw.com.