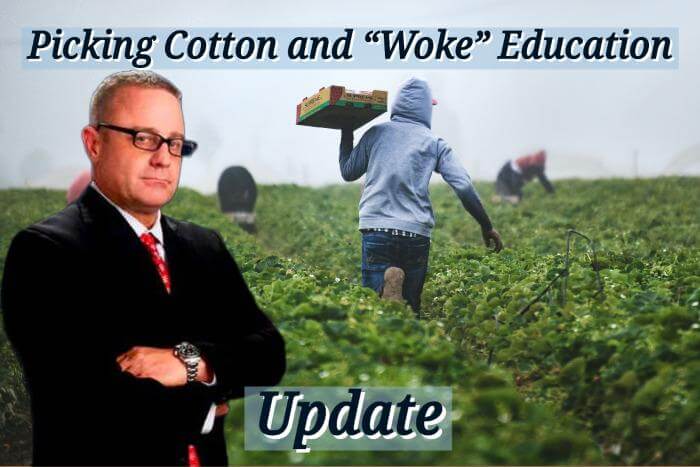 Black Family Sued School After Learning Teacher Wanted Daughter to Have a Slavery Experience
Ultimate Guide to Understanding Critical Race Theory Masked as Education
In 2017, a school project related to slavery got out of control. A black woman tried to sue Los Angeles Unified School District when she realized firsthand how inappropriate it was to teach students how slavery was. This lawsuit, filed in the U.S. District Court for The Central District of California, explained how it discriminated against her daughter to being part of these school projects.
However, it was a rocky road for the child's mother to go through with the lawsuit, considering all the problems related to the COVID-19 pandemic.
Sadly, she couldn't move further with her suit as the federal court dismissed it for lack of documents.
On July 8th, Pitt's appeal was dismissed, including her settlement discussions and the possibility of getting compensated by the school district. However, she didn't give up and decided to file a lawsuit in California's state court.
The Insensitive Project at the Laurel Span School
This lawsuit was against the so-called "Cotton Picking Project," which consisted of a group of students participating in a school project meant to showcase the daily lives of enslaved African Americans before the civil war, which caused Pitt's child to endure extreme emotional distress.
Her daughter started presenting uncontrollable anxiety attacks and peaks of depression after participating in the project that showcased to her daughter's class how enslaved people lived their daily lives before the civil rights movement.
She explains that black history is much more than a cotton plant and that the school administrators should be worried about their student-teacher ways of teaching slavery to other students. This African American parent decided to seek unspecified damages in their suit. In addition, they mentioned how their daughter had become unmotivated regarding her education after seeing a cotton field at the school under the excuse of being part of an activity in which students would read history textbooks of Frederick Douglass.
The parent's concern is why a cotton field would be growing in the middle of a school in Hollywood, as it has proven to traumatize students, so the school's authorities should do something about it.
Laurel School District Opinion
Pitt was utterly shocked after knowing that the school intended for her daughter and other students to pick cotton to understand more about black history and identify themselves with their struggles.
She was extremely disappointed and hurt due to the insensitivity of the school and the teachers who agreed to proceed with the project.
Her lawsuit states that the field should be removed within 24 hours, but the school claims they will be able to do it in about a week. On the other hand, the school district finally spoke up about this issue and apologized for the culturally insensitive activity within its premises. School officials explained how the garden was commonly used to grow several vegetables and fruits as a school-wide tradition.
Still, until now, it has never been used to re-enact historical events or give the students a real-life experience of American history. However, the district didn't comment on the state court suit, which explained that students were forced to pick cotton, but Pitt's daughter chose to pick other plants that grew in the school's garden.
It also explained how the girl didn't speak up for fear of getting a bad grade and how the parents weren't informed of the activity, so they wouldn't be able to give permission to their children to participate.
Contact the Ehline Law Firm
Discrimination in America can sometimes get out of hand, as people tend not to be as culturally sensitive as they should be. However, this isn't an excuse to expose children to traumatic experiences such as the events in this school.
Therefore, if you feel that you or a loved one is being discriminated against because of their race or cultural background, please feel free to call (833)-LETS-SUE and get a free consultation from one of our fantastic lawyers.
We have many years of defending people and getting them the justice they deserve. Don't be afraid to speak up for yourself and take advantage of the attorney-client relationship with our super lawyers. The latter wants nothing but the best for you.