The Rise of Marxist Education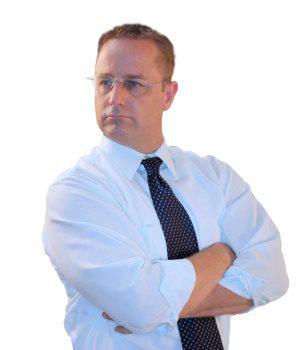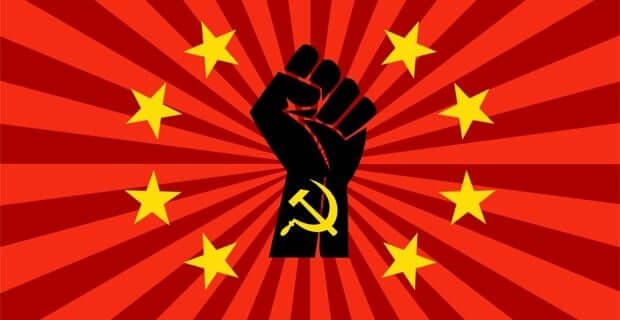 Conservatives have been complaining about left-wing bias in education forever. However, over the last 20 years, the traditional controls in academia have gone off the rails, seeing a massive influx of money from Communist China feeding anti-American campus clubs like BLM and ANTIFA, using proxies. Instead of doctrinaire left-wing professors, a new (old) look at Marxist thought now dominates our intermediate education, as well as universities. Your class no longer matters in terms of being an "oppressor."
Your race is judged as the primary factor many black activists, including their BLM, ANTIFA, federal agency, and US public university professor allies, view fundamental fairness.
Federally Funded Program Teaches Colleges and Federal Employees "All White People Are Racist" In Order To Promote "Fairness?" ("Wokeness")
True. See the below video.
It's ok to discriminate against and hate white people, especially white males, and our U.S. government now officially sanctions [re] "education" in schools, workplaces, and everywhere else, using the Critical Race Theory Doctrine (CRT).
The anti-American religion of "wokeness" combines with the old, tired Marxism theories to create something far more dangerous. And, like, many trends– we do not see it until it is too late. President Trump decided to cut funding to programs that use this thinking line in education or federal programs. As we'll discuss below, there are many factors involved in this decision. As well as the education and academic thought behind the new craze. All of these combine to create a unique moment in our nation's history. And one in which our country has to decide which path it will take.
Why Did President Trump Cut Funding For "Diversity" Training That Teaches Hatred Of White People?
The anti-white male situation has garnered so much furor and attention that even Trump's White House got involved by promulgating a new order banning critical race theory and other left-wing theories in education or funded by the federal government. Many of us recall Fox News anchor Chris Wallace chastising president Trump during his debate with Joe Biden for ending this "valuable" diversity training that targets white people as oppressors who must live in eternal shame for having white skin.
Wallaces quipped:
"What is radical about racial sensitivity training?" – Media Anchor Chris Wallace

As you can see in the above video, modern diversity training appears to be more in line with the anti-Jewish propaganda of Hitler's Third-Reich. Trump-linked recent disturbances and CNN's "mostly-peaceful" protests directly with the teaching of left-wing agitprop in schools anytime a minority group died at the hands of local law enforcement. According to the President, as well as many conservative thinkers, the issue starts in education.
"Yet as we gather this afternoon, a radical movement is attempting to demolish this treasured and precious inheritance," he added.
From elementary to high school, all the way into college, left-wing thought often dominates. It is often unchecked. Conservative students are blocked every step of the way, mostly by the deep blue college administrations. The silencing of free thought has made it impossible to tell the American people that giving some federal program a fancy title means nothing, and could spell their doom.
As a result, several significant theories abound regarding race, history, economics, and the United States' role. Overall, Marxist theories present the United States as a wicked nation unable to reform or seek redemption. Instead, our country remains caught in a continuous, manufactured struggle of class and race. Black racists assert that white men are at the top, controlling the rest of society. The reason Asians do better on tests and make more money is irrelevant, and not a topic for discussion. Whites are the enemy.
Many white people maintain that minorities, especially blacks get handouts and hiring preferences for jobs, even if they are less qualified. Black activists counter that merit and achievement through hard work is really "racist." Whites didn't earn anything and only have things like nice cars, better educations, and grammar due to their skin color. The Nazis in the 1920s and 1930s made similar arguments to justify discriminating against and ultimately exterminating Jews.
Everything is white man's fault in this manner of thinking, with different levels of oppression against blacks. This thought of "intersectionality" is a hot item on and off campus today. Best-selling books, like "White Fragility," explore this concept in detail concerning President Trump so much that he barred using taxpayer dollars to train employees in left-wing thought rather than merely doing their jobs. Most people believe this is a terrible waste of money– and more importantly, a tool to brainwash students, employees, volunteers, and more to hate white males. Despite President Trump taking action against it, Biden immediately reversed the rule by mandating that systematic racism (CRT) against whites become official U.S. government policy.
But Was Trump Right?
This reversal is more of a question for the political crowd. We already have a picture of what the academic set will say about the actions of a Republican President, especially someone as colorful as Donald Trump. However, to better understand whether his actions were right, we must consider several aspects of this theory.
The United States is a society built on slavery. While this is, in part, right, it is misleading. The famous "1619 Project" pegs the country's start with importing the first slaves into the 13 colonies. Slavery has an immense influence on our nation's past and present. However, the use of the New York Times' 1619 project is reckless, at best.
A Trojan Horse for leftist thought. Often, many ideas of socialism and communism come in far softer packages. Instead of introducing young people directly to the concept of state control or more government control, they are often brought in terms that you cannot disagree with— the old "still beating your wife?" problem. Furthermore, by changing euphemisms and sayings, the meaning of even essential words will always lose out to a determined ideologue.
The role of being "anti-racist" is an abused idea, resulting in an "anti-racist baby" book and a "woke baby" book, with racist knives out against the evil white person. No longer can white people not be racist. Instead, whites must conform to a new religion that never allows them to achieve salvation due to their skin color and not their character. You will always be a sinner, and you will never reach that promised land unless somehow you surrender everything to the oppressed.
What Happens Now?
The ban on federal dollars going toward "woke" training was certainly a welcome one for people who remember the state-sanctioned Nazi holocaust, even though President Biden claims it is "diversity training." Diversity counselors and trainers can make tens of thousands of dollars through their racket. The once not so valuable college degree of "African American Studies" has created a new economy that will die unless "all white people are racist," FOREVER!
Anti-White Diversity Trainers Can Yield "Teachers" Over 100K Yearly Paid Directly By Taxpayers?
It's a lucrative gig if you can get it. The average diversity officer makes over $100,000 per year, according to Indeed. And that is for salaried employees. In other cases, diversity trainers can charge tens of thousands for short lessons. In many of them, the idea of white people simply not being racist is not allowed. This Democrat instituted training teaches that all white people are racist and that blacks and other minorities remain incapable of being racist. According to liberal thought, only whites can be "oppressors."
The idea of everyone just getting along is only not acceptable anymore. In November, proponents of white hatred scored a significant victory. Expect BLM money to go back into these grifters' pockets in force. It could be increased much further. Add in a stimulus or several spending bills, resulting in thousands of more tax dollars going towards anti-white American propaganda.
We are facing a significant moment historical moment, seeing Marxism cloaked by race rather than class. But many voters could not weigh in on this because most news outlets and social media filter this information and shadow ban people discussing the same. If you suffered an accident or discrimination by your political activist employer, college professor, or other public servant using CRT as a weapon, contact our California injury lawyers to protect your rights to equal treatment under the law.
Michael Ehline is a leading civil rights and personal injury attorney in the greater Los Angeles area. He runs the Ehline Law Firm Personal Injury Attorneys APLC and writes this column as a means of better understanding law and government. For more info, contact Michael at the number below or at losangeles@ehlinelaw.com. For more information on the issues of the day, read his updated blog here.
Works Cited: