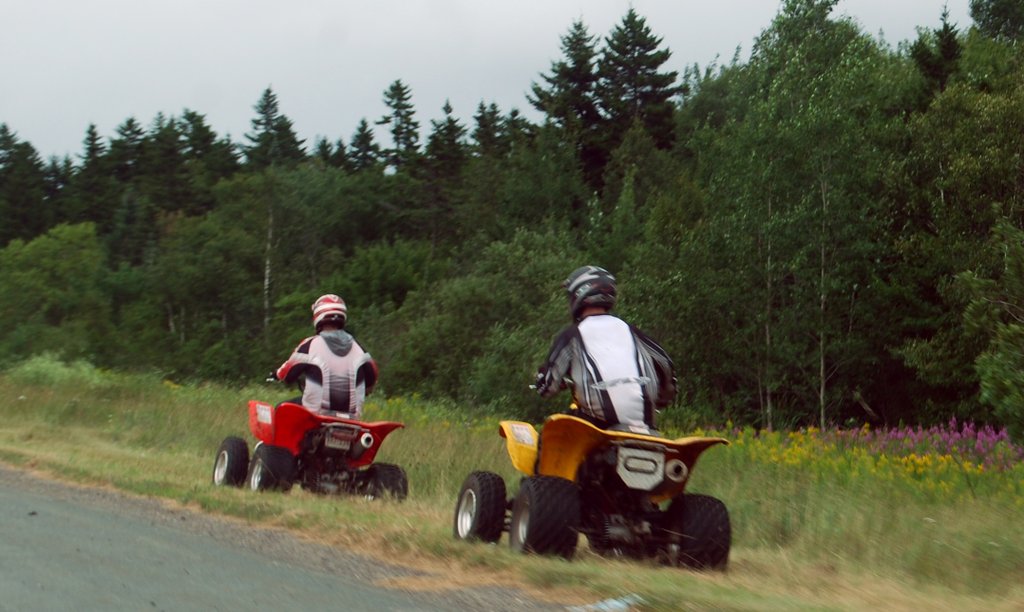 The Raging Debate Links With Common ATV Injuries?
Ultimate Guide to Understanding ATV Riding Accidents. Deadly ATV accidents keep occurring on roadways rather than trails, and in recent years have increased in number.
All-Terrain Vehicles (Discussed here) are typically designed for fun and recreation, and riders always seek virgin grounds to ride upon.
But there is a vast amount of evidence that the vehicles themselves are abnormally dangerous compared to the two-wheeled bikes used off the road.
When I was growing up, there was a debate about three-wheeled ATVs—at the same time, discontinued by most makers as modern four-wheeled versions. Despite the more stable platform of four tires, the high ride and potential to roll and be crushed by the vehicle are more significant than other recreational vehicles.
The most current figures for ATV crash fatalities are over 700 people, and another 100,000 people are injured every year. The data shows that approximately two-thirds of fatal accidents occur on public or private roadways instead of on trails.
Despite Death Tolls, the Race is For More Riding Areas
Even with the deaths and injuries that have increased over recent years on roadways, there is an effort in states, counties, and towns to permit ATVs on more roads. This began in 2012 when local governments in about 18 states opened specific routes to ATV use, and other states have considered taking this same action.
In three states, 2013 passed legislation to allow authorities to make the determination. They will now decide whether they would open certain public roadways permitting ATVs.
Higher Center of Gravity?
ATVs sold in the United States have a warning label. Said label must state that these are not vehicles for roadway use. So don't expect to see them on the freeway anytime soon.
This warning label tells potential buyers about the high center of gravity. And the low tire pressure makes it susceptible to tip over or the rider losing control on the pavement. And even though these vehicles can reach highway speeds, they are not required to meet federal safety standards.
After all, they are not manufactured for use on the roadway like cars and trucks with safety equipment installed, such as seatbelts. So, I think seatbelts would make these lumbering four-wheelers even more dangerous without a roll cage.
The Consumer Product Safety Commission regulates dangerous products, and the National Highway Traffic Safety Administration oversees traffic safety. The problem is that neither of these agencies has any authority over where the owners of ATV riders use them.
There have been deadly accidents that appear in newspapers across the country involving all-terrain vehicle riders.
One of the ATV riders killed was 14-year-old Jeret Graham in West Texas, on the back of an ATV driven by his 12-year-old cousin. They sped down a paved stretch of a country road when the pre-teen lost control of the all-terrain vehicle. The vehicle went off the road into a ditch, where the 12-year-old fell off and injured his leg. Jeret was killed instantly when thrown from the car and struck his head on a cattle guard made from steel pipes.
In August, Chase Roush, age 11, died in an ATV crash when driving on a Racine, Ohio, road.
Two toddlers and Andrea Allen, age 22, died in August while on an ATV with three toddlers in Center Point, Indiana. She entered a ditch veering off the pavement, where the all-terrain vehicle caught fire, killing her, her son, and another toddler.
Another August fatality was Tony Stacy, age 52, killed in a collision when his ATV collided with a pickup truck near Bakersfield, California.
Joseph Vandini, age 25, died in North Plymouth, Massachusetts, when he lost control of an ATV, hitting a curb and tree. The crash threw him through a tattoo parlor's plate glass window, resulting in fatal head injuries.
What Do Lawmakers and Advocates Say?
In 2013 lawmakers in Missouri and Michigan gave local governments the power to make decisions about ATV roadway use. The Iowa measure decided that county roads across the state could be opened since rider groups backed them, but local committees stalled this plan temporarily. Local initiatives are moving ahead with the measures proposed.
The same or similar actions have taken place by local jurisdictions in various states. These include Colorado, New  York, Georgia, Virginia, Nevada, Oregon, Illinois, Maine, Vermont, Utah, Minnesota, Ohio, Indiana, New Hampshire, Wisconsin, Kansas, and Nebraska. Washington State passed a law that applies to seven rural counties. It stipulates that all-terrain vehicles travel at 35 mph or lower speeds.
Proposed ATV Legislation?
This legislation permits counties and municipalities throughout the state to allow higher speed limits for ATVs on roadways. Legislative director and senior counsel for the Consumer Federation of America, Rachel Weintraub, decried state actions. Other safety advocates are concerned about more ATV accidents on paved roads.
The federal Consumer Product Safety Commission acting chairman Robert Adler spoke. He said the agency studied ATV safety and considered new regulations to govern the design of this type of vehicle. Adler said this is important since ATVs are built more robust and extensive, making them more dangerous. Ehline Law Firm sees cases like this regularly. Also, we are riders ourselves. In any event, it is doubtful that California will open more unfamiliar public roads to cyclists.
Also, many injuries on well-known paths are enough to give any California lawmaker pause. Visit our website here for more info.
Citations:
ATV Injury Statistics: https://www.cpsc.gov/
Despite the high death toll, the push is to open more public roads to ATVs: https://www.tucsonsentinel.com/nationworld/report/031014_atvs_public_roads/despite-high-death-toll-push-open-more-public-roads-atvs/.