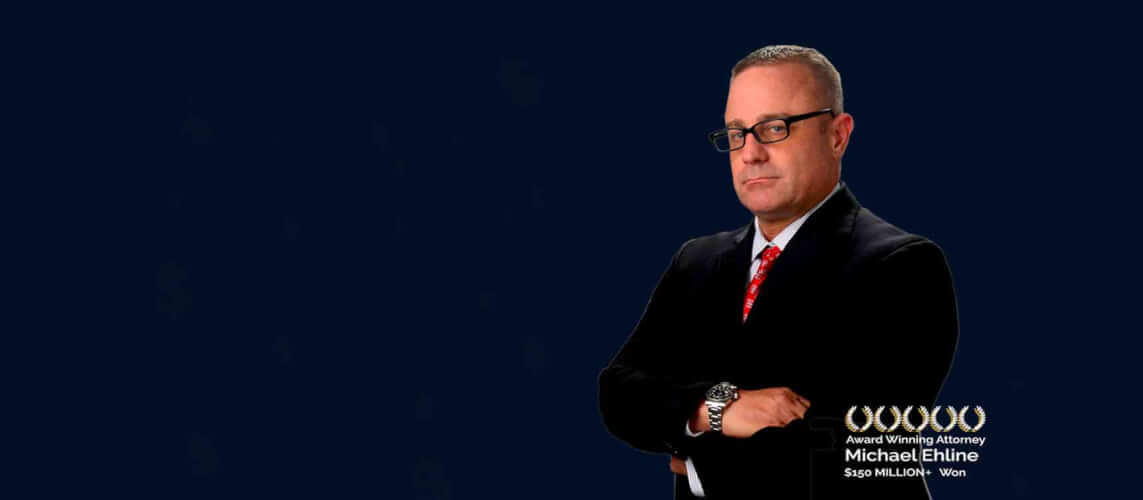 The brain is one of the most fragile areas in the body, and any brain injury caused by trauma can lead to the victim suffering a period of unconsciousness. Nonetheless, many types of brain injuries may occur; some are less severe, mild traumatic brain injuries, like a concussion.
Others are serious traumatic brain injuries, like a diffuse axonal injuries. These injuries can take years to present the relevant symptoms, so diagnosis is crucial as soon as the initial injury occurs.
The Risk Factors of Traumatic Brain Injuries
The two main types of head injuries are TBIs (traumatic brain injury) and MTBIs (mild traumatic brain injury). Both can be life-threatening and are caused by various forms of trauma, including a car accident or physical activity like participation in sports.
The differences between these two conditions are:
MTBIs include symptoms like a loss of consciousness. However, unlike TBIs, mild traumatic brain injury victims may only experience this period of unconsciousness following head trauma for less than 30 minutes.
Future physical symptoms of MTBIs include amnesia and nausea. Typically, in the case of mild traumatic brain injuries, vision isn't typically hindered. The recovery period of an MTBI is between a few days to a few weeks. Therefore, MTBIs aren't typically as severe as normal TBIs.
The recovery period for TBIs is generally longer. It might have long-lasting and life-threatening ramifications, such as chronic traumatic encephalopathy, neurodegenerative disease, lingering pain, and posttraumatic stress disorder. Many victims even develop post-concussive symptoms following the traumatic event.
Living with a Mild Traumatic Brain Injury (MTBI)
This mild skull and brain injuries can potentially cause major long-term neurological effects following recovery. This includes social behavior, movement coordination, cognitive function, and decreased quality of life that can hit victims who may have unresolved care or gone without professional medical health involvement.
The failure to receive professional medical treatment (from neurological surgeons, including MRI scans, emergency room care, CT scan, and more) can make a living with these symptoms even more challenging.
If not referred to the relevant professionals, patients will likely suffer a concussion and severe brain disease conditions. Such serious diseases may include post-concussion syndrome and could even lead to Alzheimer's Disease later in life.
Building a Case with the Best Los Angeles Brain Injury Attorney
Our expert head injury legal team has the reputation of offering exceptional comprehensive and aggressive legal assistance to victims of a mild TBI. Individuals who have sustained mild traumatic brain damage typically wish to seek compensation for damages through personal injury claims.
Ehline Law is here to assist you in the most efficient way possible if this is your predicament.
We do this by upholding: 
Duty is understood as the requirement to undergo law-abiding particular legal practices that also uphold any personal morality and commitment.
Breach of Duty is something we prioritize in our law firm. We strive to rectify any breach of duty conducted by other parties. Our goal is to do this while building and representing your case.
Causation is the relationship between the effect and cause resulting in one action and the overall result of such an incident. In this instance, the final result is the patient suffering a head injury.
Damages: We have the aggressive desire, passion, and expertise to ensure our clients gain the compensation they deserve after suffering from a mild traumatic brain injury.
Comparative Fault (or Pure Comparative Negligence): We work to make sure that responsibility is on the rightful party. We do so while we work to avoid defendants from attempting to place the blame on the victim under pure comparative negligence laws.
How is a Concussion Different from TBIs?
Doctors typically group these two terms as a concussion is a mild form of shock to the brain. This describes the links between a change in normal brain function. However, this concussion generally occurs from the presence of trauma to the brain. Thus, it is one of the symptoms of these TBIs rather than being a separate condition.
Is an Aneurysm Considered a Mild TBI? 
Traumatic intracranial aneurysms are rare conditions that occur from penetrating brain shock. This is one form of the various types of TBIs.
Are TBIs Worse than Concussions? 
Yes, these TBIs are generally worse, as the lasting effects are more dangerous and decrease a victim's quality of life.
Is Hydrocephalus Considered a Traumatic Brain Injury? 
Posttraumatic hydrocephalus (PTH) is a severe and frequent complication sustained after a brain injury. Its incidence links vary from various research but are primarily based on the different criteria following the diagnosis categories.
Why Should You Choose Our California Brain Injury Legal Services?
At Ehline Law, our top Los Angeles personal injury attorneys pride ourselves on assisting injured patients in the most effective and non-invasive way possible through expert legal advice. Our legal assistance services come to your office, home, or hospital to ensure we help you in the most convenient way to seek financial compensation. The lead counsel of Ehline Law, Michael Ehline, became a lawyer after experiencing his injury while serving in the US Marines.
From this undeniably traumatic experience he suffered, he can empathize and relate to his various traumatic brain injury clients in a way that other lawyers can't. We take the attorney-client relationship seriously and help victims fight the insurance company following a mild traumatic brain injury. Receive your free consultation form from us today, or contact us for more information by dialing (213) 596-9642 to gain efficient assistance now!
Citations: