On October 30, 2022, a man suffered severe injuries after getting hit by a motorcycle in Pacific Beach, San Diego. Let's explore the details of the incident with Ehline Law and our personal injury attorneys.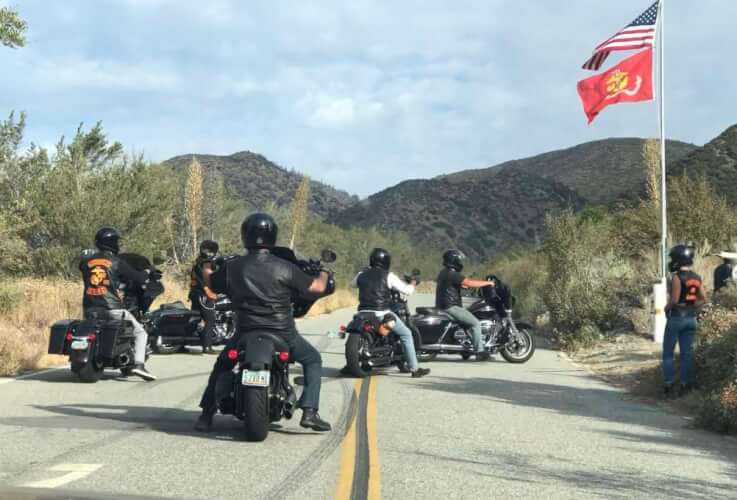 Intoxicated Motorcyclist Hits a Pedestrian on Garnet Avenue
At around 2 AM, a pedestrian was crossing Garnet Avenue at Everts Street when he got hit by a motorcycle heading eastbound.
According to the police, the motorcyclist was a 30-year-old intoxicated man riding a Harley Davidson.
Pedestrian in Critical Condition While Rider Sustains Minor Injuries in the Motorcycle Accident
The first responders immediately transported the injured pedestrian suffering from life-threatening injuries to UC San Diego Medical Center.
Another ambulance transported the motorcyclist to Scripps Mercy Hospital after sustaining minor injuries from the motorcycle accident.
Pedestrian Hits Becoming Frequent in San Diego
California has reported more pedestrian deaths for several years than any other state in the country. The California Office of Traffic Safety revealed that the state has 25% more pedestrian fatalities than the national average.
According to the Governor Highway Safety Association, in 2021, there were 958 pedestrian deaths in California, and San Diego is experiencing more pedestrian hits each month.
In the third week of September 2022 alone, police at San Diego County reported the following incidents:
A driver of a Toyota Camry hit a woman in her 50s in the Talmadge area before driving away from the accident scene.
A 24-year-old driver hit a woman near Presidio Park bridge on Interstate 8, resulting in her death.
An SUV driver hit a man on Interstate 5 near West Hawthorne street, leading to his death.
A pedestrian died after getting hit by a car on SR-94 near 25th street.
Where Do Most of the Collisions Involving Pedestrians Occur in San Diego?
According to the City of San Diego Comprehensive Pedestrian Collision Analysis 2014, 30% of collisions involving pedestrians and cyclists happen in the following eight corridors:
University Avenue
El Cajun Blvd
Broadway
Market St
5th Avenue
Garnet Avenue
Euclid Avenue
Imperial Avenue.
Alcohol, Speeding, and Location are Serious Risk Factors in Pedestrian Deaths
The Centers for Disease Control and Prevention (CDC) reported that 46% of fatal pedestrian crashes in 2019 involved drunk drivers or pedestrians.
Most pedestrian deaths occur at night on roadways further away from intersections where speeding might occur.
Common Injuries to Pedestrians from Motorcycle Accidents
Motorcycle accidents involving pedestrians can result in many types of injuries, including the following:
Traumatic brain injury
Spinal cord injury
Broken bones and fractures
Head and facial injuries
Soft tissue injuries
Internal injuries.
Whether a pedestrian suffers from traumatic brain injuries, spinal cord injuries, or any other injuries following their accident, it can result in thousands of dollars in damages, including medical bills, future medical bills, lost wages, pain and suffering, mental anguish, and many other damages. A motorcycle crash can also lead to a pedestrian's death.
Fortunately, accident victims or their loved ones can file motorcycle claims against the at-fault driver and hold them responsible for their loss.
Can Pacific Beach Motorcyclist Sue for Critical Injuries?
In the recent incident mentioned above, the police reported a drunk motorcyclist as the cause of the accident. Since the motorcyclist was intoxicated when he hit the pedestrian, they have no right to recovery, as DUI is a serious offense.
The accident victim suffering from life-threatening injuries can pursue a personal injury lawsuit against the motorcycle rider.
To have a valid personal injury lawsuit, the accident victim must prove the following elements of a personal injury case:
The defendant had a legal duty toward the plaintiff
They breached that duty
The plaintiff suffered harm
The defendant's negligence caused the plaintiff's injuries.
Proving the elements of a personal injury case when filing a claim or lawsuit can be challenging. The accident victim must reach out to an experienced personal injury lawyer to discuss their case.
Damages an Injured Pedestrian Can Recover Following a San Diego Motorcycle Accident
Currently, there is not much detail available about the extent of injuries sustained by the accident victim and whether they will require life-long care or face any permanent disabilities.
Generally, an accident victim can recover the following compensatory damages:
Economic damages: These include out-of-pocket expenses following an accident, such as medical expenses, lost income, vocational rehabilitation, lost earning capacity, and more.
Non-economic damages: These are non-monetary losses following an accident and may include mental anguish, reduced quality of life, and pain and suffering, among others.
In cases where the plaintiff can prove the defendant was grossly negligent in their actions, the court may also award punitive damages to punish the defendant and deter others from carrying out similar acts.
An accident victim must immediately speak to an experienced motorcycle accident attorney to help determine the damages they can recover and fight for their rights.
If the pedestrian was also negligent, it might reduce the damages awarded according to the degree of fault since California is a fault-based state that follows a pure comparative negligence standard.
How Can Ehline Law Help with Your San Diego Motorcycle Accident Case?
After an accident, you may feel lost and unsure where to begin. You may spend a lot of time focusing on your medical treatment and recovering from your major injuries, but it is important to understand that you only have a limited time to bring a civil action against the negligent party.
In such situations, speaking to a reputable firm and letting them handle your accident case is crucial.
Ehline Law and our personal injury attorneys have over a decade of experience handling personal injury claims and lawsuits, helping over 3,000 injured victims and recovering over $150 million in successful verdicts and settlements.
Build a Strong Case
Our attorneys can help gather evidence (obtain CCTV footage and pictures of the accident scene and the vehicles involved), talk to witnesses, retrieve police and accident reports and hire an accident reconstruction specialist if required to build a strong trial-ready personal injury case.
File a Claim Against the Insurance Company
In California, it is illegal for motorcycle riders to drive their motorcycles without insurance. If you're injured due to the negligence of a motorcycle rider, our attorneys can help file an accident claim against the at-fault party's insurance company.
Negotiate Maximum Settlement
Once the insurer assigns a claims adjuster, we will negotiate a maximum settlement amount. If our attorneys feel that the insurance company is not offering fair compensation for your damages, we are not afraid to go to trial.
Schedule a Free Consultation with Ehline Law
If you suffered injuries as a pedestrian due to another's negligence, contact us at (833) LETS-SUE for a free consultation, as you may be eligible for compensation.