Sep 15, 2020
Will the Epstein Revelations Make SB 145 Look Like a Picnic?
---
Why The Rush To Normalize Terrible Behavior?
Have you noticed something very strange since disgraced billionaire Jeffrey Epstein "killed himself" last year? Sure, his right-hand woman was arrested. However, many of the files and accusations against the rich and powerful faded from the spotlight. The flight logs from the Lolita Express, his private jet, are out there. However, there is precious little on the news about what the logs revealed.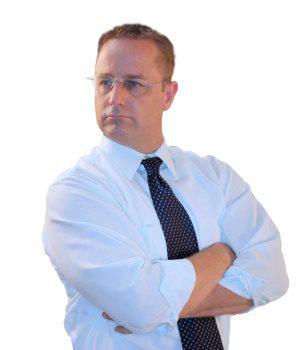 Plus there was ample evidence that Epstein kept a list of his clients. This may have been his so-called "get out of jail free card." It worked once, but didn't save his time in prison-- or his life-- the second time around. The financier used every angle to support his abuse of minors. And society is paying the price for it. Below we look at some of the key trends, including some normalizing pedophilia in wider society.
This is a major concern, especially if the Epstein revelations lead to even more negative action by state and federal agencies. While most in the general public want justice for Epstein's victims, so far they have not received it. In fact, in some ways, far from it.
Michael Ehline is a leading sexual assault and civil rights attorney based out of Los Angeles. His firm, the Ehline Law Firm Personal Injury Attorneys APLC are available to fight on behalf of sexual abuse victims of any age. This includes those abused as a young person but who now are able to seek justice. Ehline writes this article for several reasons. As a father, the recent normalization of terrible behavior is reprehensible.
Furthermore, as a servant of the law, he cannot stomach what Jeffrey Epstein and those around him did. In addition, Ehline seeks justice for those who cannot speak for themselves. Nothing gives him greater pleasure than salving the wounds of the past while punishing those behind these terrible acts. For more info, contact Ehline today at (213) 596-9642 or email him at losangeles@ehlinelaw.com. Ehline is available to assist in legal cases or for interviews with the media. He would like to partner with anyone who can reduce the number of sexual assaults against minors.
The Evidence Mounts-- But Is Still Not Public.
Reports indicate that Epstein kept a "little black book" as mentioned above. This listed his clients and contact info, as well. Alongside the flight logs of the Lolita Express, Epstein clearly had tabs on many of the rich and well connected. Whether he kept this for blackmail is not yet known. However, Epstein clearly kept his receipts.
Described in an F.B.I. affidavit in 2009 as "a small bound book," the item contains the names of people who viewers theorized may have known Mr. Epstein socially. Being in the book suggested a fuzzy complicity: Might these people also have known, or had some sense, of his crimes? A report by New York magazine about those who appear in Mr. Epstein's book declares that the list creates a portrait of a man "deeply enmeshed in the highest social circles." The names in the book, though, are as likely to be a map of aspirational connections, as well as actual ones.
In addition, it is also not clear whether Epstein wrote these names in the book himself or whether it was penned by those around him. The most likely suspect would be Ghislaine Maxwell, who is currently awaiting trial. Regardless, the names already released launch more questions than answers.
Use As Blackmail Material?
In addition, Jeffrey Epstein had copious info on very important people in society. This likely gave him massive leverage over those around him-- and perhaps well into the government as well. In fact, it was recently revealed that Hillary Clinton's State Department hired Maxwell's nephew. This comes after her husband, former President Bill Clinton traveled on the Lolita Express multiple times. While the Clintons claimed they cut ties with Epstein in May, the truth is a bit murkier:
And while Clinton cut ties with the millioniare when he was jailed in 2008 for having sex with a minor, his alleged 'madam' Maxwell attended Chelsea Clinton's wedding in 2010.
Maxwell's relative, meanwhile, received a plum position near the highest ranks of the federal government:
The Yale and Princeton graduate also returned as 'national security policy planner' for Clinton's failed 2016 presidential run. Djerassi is currently a nonresident associate at the Carnegie Endowment for International Peace think tank. His bio reads: "From 2009 to 2012, Djerassi was chief of staff and special assistant in the U.S. Department of State's Bureau of Near Eastern Affairs, covering U.S. relations with Arab states, Israel, and Iran.
It is possible that Epstein and Maxwell used their connections to extract what they wanted-- and this is particularly troubling today.
A Terrible Trend?
We see the terrible trend emerging across the country. California recently passed SB 145, which effectively decriminalizes some forms of sexual assault against minors. Furthermore, we see the results on our TV screens. The carrier Netflix is in legal hot water due to carrying the French film Cuties. Cuties go well beyond a social commentary on the sexualization of minors. It includes long and explicit scenes of preteen girls acting in a clearly sexual manner.
This may mean that as the Epstein revelations drop, that pedophilia will not carry with it the same disgust as it does now. It may seem far fetched. And I hope that it will be. However, the winds of the law and social acceptance of aberrant behavior continues apace. Perhaps it is getting worse with the social unrest and effects of a global pandemic. Or perhaps it is tied directly in with Epstein.
While Congress cannot pass an ex post facto law, there are mechanisms that could allow assailants out of jail early. This includes general amnesties, likely on the state level. There could also be changes to the law, like SB 145, that supersede older law and statutes. As a result, many of those convicted of older laws could see their names off the sex offender registry. All of this should be troubling. The idea of not punishing assailants is bad enough.
But legislatures and tech companies accepting pro-pedophilia propaganda is sickening. I'm not sure where this current road will take us, but I am not optimistic about where we head from here.
Works Cited: