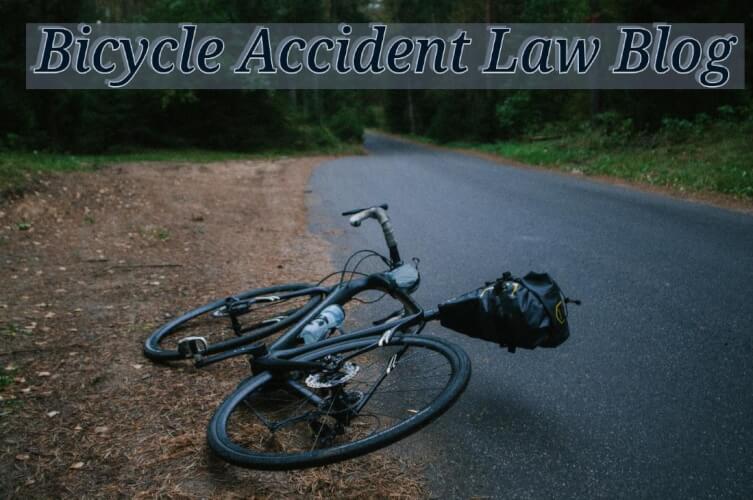 Tragedy struck this week when a head basketball coach died in a fatal bicycle accident involving a pickup truck in Delaware. Let's explore the details of the wrongful death news with Ehline Law and our bicycle personal injury attorneys.
Former State Basketball Star Yarbray Dies in Bicycle Crash in Delaware
On September 10, 2022, Larry Yarbray, a head coach of a charter school and former Coppin State University basketball player, went for an organized morning bike ride with a group of riders on Saturday when a devastating motorcycle crash occurred.
Larry Lost Control Before the Bicycle Crash in Delaware
The former basketball star Larry Yarbray was on his bicycle near Dover, Delaware, before losing control of his bike and crashing into the oncoming pickup truck.
Ex-Coppin State Basketball Star Yarbray Dies in Bike Crash in Delaware
Police arrived at the scene of the accident where Yarbray Sr was lying down, seriously injured. Emergency services immediately moved the rider to a nearby hospital for medical treatment. However, the head coach did not survive his injuries and died at the hospital.
According to the Delaware state police, the pickup truck driver did not suffer any injuries from the bicycle crash. Police questioned the other riders about what happened, revealing that Yarbray's bike tire got caught into the bicycle tire ahead of him, resulting in his swerving.
Tribute to Larry: Yarbray Was a Dedicated and Hardworking Trainer for the Men's Basketball Team
The 51-year-old Yarbray Sr. had extensive experience training young athletes to become stars. For the past five seasons, Yarbray was a basketball coach at Delaware County Community College and trained the college's basketball team.
Everybody Loved Larry, Chester Community Charter School's CEO State
He was a very active individual at Chester Community Charter School, holding the position of middle school dean. The CEO of the charter school, David Clark Jr., stated that everybody loved Yarbray, the teachers, parents, and students.
Yarbray Held the Baltimore School's Career Record
During his time as the Coppin State University basketball player, Yarbray was notorious for some fantastic assists and held the Baltimore school's career record, standing at 622 assists, an undefeated school record that stands to this day.
The former Coppin State University basketball player was a point guard when the school's team made it to the NCAA tournament appearance in 1990.
Is Anyone Responsible for the Death of the Head Coach at the Delaware County Community College?
Bicyclists must follow the same rules as drivers. They must obey traffic laws, ride responsibly, and avoid crashing into others.
In the case of Larry Yarbray's bicycle accident, there is no information available to deduce if there was any negligent party. If the cyclist in front of Larry smashed onto his brakes for whatever reason, they might be responsible for Larry's death.
However, this is just a speculation as Larry could've lost track of his bicycle speed resulting in his cycle hitting another bicycle ahead of him.
Schedule a Free Consultation with Ehline Law
Bicycle vs. bicycle accidents is surprisingly common, especially in the overly crowded streets of Los Angeles and San Francisco.
If you're injured in a bicycle accident that was not your fault, contact us at (833) LETS-SUE for a free consultation with our legal experts.