Saturday, November 11, 2023 – It's a grim day for the football community and the city of Houston following a tragic car crash. The Houston Chronicle broke the story yesterday during Veteran's Day ceremonies as Houston police conducted their car accident scene investigation. Today, Houston personal injury attorneys and family at Ehline Law mourn the loss of former NFL cornerback D.J Hayden, former Las Vegas Raiders first-round selection, and the entire Raider Nation. The tragedy claimed the lives of former University of Houston football player D.J. Hayden, along with three others at the crash site.
Two victims were former University of Houston cornerback Zach McMillian and Ralph Oragwu (Also of University of Houston fame), who shared the football field with Hayden during the 2011 and 2012 seasons. They were also recognized as part of the collegiate team of the decade. The identity of the fourth former player who fell victim to the incident remains undisclosed. We also mourn losing two other Houston football players (former football student-athletes) who lost in the fatal crash.
The downtown Houston early Saturday accident, has left Jeffery Lewis battling for his life. Our hearts go out to all the affected families and loved ones. This article aims to explain Texas negligence law and identify who, if anyone, the surviving family members can sue. Attorney Michael Ehline will provide his expertise, experience, knowledge, and authority as a top-rated injury lawyer to earn your trust in finding the answers, hopefully before the next NFL football game.
"The entire University of Houston community is heartbroken over the tragic passing of former Football student-ath D.J.letes Hayden, Zachary McMillian and Ralph Oragwu earlier today, and our thoughts and prayers remain with Jeffery Lewis in his recovery ahead," University of Houston Athletics said in a statement.
Details of the teammates in the accident point towards an unfortunate combination of speed and negligence, invoking conversations about degrees of fault and potential legal action that survivors could take. Before we delve into who the survivors of the three individuals, other wounded people, and friends might sue, let's present a brief background of the accident.
The crash involved a black Chrysler 300 and an Acura SUV, according to HPD, two cars total.
The catastrophic collision occurred around 2 a.m. at the intersection of Fannin Street and Pierce Street.
The Chrysler, going southbound on Fannin Street, allegedly ran a red light, leading to a fatal T-bone collision with the SUV.
Among the survivors, a female occupant at the scene was in critical condition. Four individuals were rushed to the hospital, two of which succumbed to their injuries. Four others were pronounced dead at the scene, and two more died later at the hospital.
In total, six people lost their lives – five males and one female.
Such heartbreaking events beg the question: who can the survivors sue for the losses prompted by such tragic incidents? We delve into this in the subsequent sections with our deepest condolences.
In Texas, like other states, those injured in an accident or the survivors of those killed can seek compensation in several ways. But before doing so, you need to understand some important facets.
DJ Hayden, Raiders, Jacksonville Jaguars, Detroit Lions
D.J. Hayden, who had an outstanding college football career that earned him All-Conference USA first-team honors, was successful enough to secure a position as a first-round pick in the 2013 NFL Draft. He made a significant impact during his second season in the community college football program. He achieved 33 solo tackles, successfully deflected six passes, and intercepted three of them, even taking one back for a touchdown.
Chosen 12th overall, Hayden was picked by the then-Oakland Raiders and now Las Vegas Raiders. Following a four-season stint with the Raiders, Hayden's football journey took him to a number of other NFL teams, including the Detroit Lions, and his position as Jacksonville Jaguars cornerback.
He also played for the Washington Commanders. During his nine-year NFL career, Hayden participated in 91 games (nine seasons) and maintained impressive statistics such as 328 total tackles, 4.5 sacks, four interceptions, and four forced fumbles. Hayden gained notoriety during an NFL game against the Cincinnati Bengals on October 4, 2020.
Hayden remarkably survived a terrifying near-fatal incident in 2012, when a collision with a teammate during practice led to a severe tear in a major vein by his heart. After undergoing emergency surgery, he managed to make a full recovery. Besides these considerable accomplishments, his indelible impact off the football field touched the hearts of many fans and players alike. He will be fondly remembered as we collectively mourn together.
Determining Liability
Firstly, determining liability is crucial for the five men and their surviving family members. If it's proven that the driver at fault was speeding and ran a red light, it strengthens the case for the survivors of victims to sue for wrongful death. In this instance, the driver, now deceased himself, was allegedly responsible for the accident. Thus, typically, his estate becomes the target of the lawsuit.
Insurance Companies
Secondly, insurance companies often play a role. They could be the driver's insurance company, the victims' insurance company, or both. Insurers must compensate policyholders for their losses within the insurance agreement's terms and conditions. If they disregard this obligation, victims can sue them based on a bad faith claim.
Automobile Manufacturers
Thirdly, the vehicles' manufacturers can potentially be sued if there were malfunctioning components that triggered or exacerbated the accident, such as faulty brakes or exploding airbags. These are known as product liability claims.
Government Entities
Fourthly, government entities could be held liable if the accident were caused by a poorly maintained road, insufficient signage, or malfunctioning traffic lights. Having said this, suing a government entity can be complex due to sovereign immunity protections and tighter lawsuit filing deadlines.
Alcohol Serving Establishments
Lastly, suppose the driver responsible was impaired due to alcohol consumption, and it's proven that he was over-served at an establishment before the accident. In that case, the establishment might be partially responsible under the "Dram Shop" laws.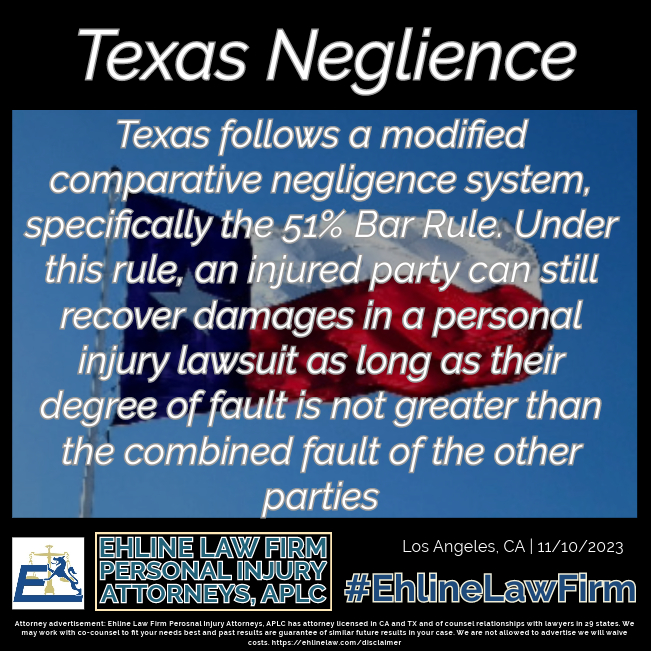 Remember: Texas follows a modified comparative negligence system. You may be barred from recovering any damages if you are more than 51% at fault. Therefore, consulting with experienced personal injury attorneys can enhance your understanding, guide you through the process, and help you establish a practical legal stance.
Establishing Fault in Multi-Vehicle Accidents
Ascertaining fault in multi-vehicle accidents, such as when an SUV and a car collide, can be complex. Firstly, detailed accident reconstruction can necessitate a team of professional investigators to investigate each vehicle's condition, the crash site, traffic signals, and even skid marks. Secondly, witness accounts and police reports play an invaluable role.
The Role of Personal Injury Lawyers
Navigating such complexities can be challenging, mainly when you're dealing with medical treatments or mourning the loss of loved ones. This is where a seasoned personal injury attorney can be a beacon of hope.
Their primary tasks involve constructing a solid legal case, demonstrating negligence, and ensuring fair compensation. Imagine focusing on healing or grieving with the assurance that your legal rights are being defended by a capable hand. They interface with insurance companies, allowing you to sidestep lowball settlements and aggressive claim adjusters. Furthermore, there's always a race against the clock as the statute of limitations could narrow your ability to file a claim.
Avenues of Compensation
In the heartrending events of a fatal car crash, survivors or the estate of the deceased can potentially claim for:
Medical expenses: Past and future costs associated with the accident
Lost income: Wages lost due to the accident, including lost earning potential
Pain and suffering: Monetary compensation for physical pain and emotional distress endured
Loss of consortium: Compensation for the loss of benefits of a family relationship due to injuries
Wrongful death: Claims filed by surviving family members in the event of a loved one's death
Remember, while no amount of monetary compensation can replace the loss of a loved one, it can significantly offset the financial hardships associated with such devastating accidents. And that's where ensuring your legal rights is crucial.
Is the Motor Vehicle Operator Always at Fault?
An important consideration Is whether the motor vehicle operator is always at fault in a crash. It may seem natural to assume so, significantly when speeding or traffic signal violations are involved, as in the Houston crash. But it's important to note that accountability isn't always so straightforward.
Multiple factors can come into play in determining fault in a traffic accident. While the driver might be primarily responsible, potential liability may also fall on other parties. For instance, the manufacturer or maintenance provider could bear some responsibility if a vehicle malfunction contributes to the crash.
Consequently, investigating an accident entirely becomes crucial in determining all responsible parties, making legal advice exceptionally important.
Can Surviving Victims Sue for Damages?
Yes, surviving victims can indeed sue for damages. Texas' 51% Bar Rule allows victims to recover damages, provided their degree of fault is 50% or less. In other words, if their contribution to the crash is less than or equivalent to the combined fault of all other involved parties, they are legally eligible to claim damages.
Claims could involve compensations for medical expenses, pain & suffering, loss of earning capacity, and more. But remember to consult a professional lawyer or legal expert to help you navigate this process. The grief of losing a loved one in such an accident can be immeasurable. However, families of deceased victims have the right to pursue a wrongful death lawsuit. Through these claims, they might recover damages for loss of companionship, mental anguish, lost future earnings, and any medical or burial expenses.
Though it will not erase the emotional pain, securing this compensation can help and provide financial stability during a difficult time. Again, engaging with a legal expert becomes crucial in such sensitive circumstances.
Schedule a Free Consultation with a California and Texas Injury Law Firm Today
In conclusion, despite the grim statistics surrounding road accidents, there can be legal solutions for victim's families or surviving victims to seek justice. Seeking professional legal advice should be a priority in these conditions to ensure your rights are fully protected. Ehline Law is available 24/7 to discuss your case and the types of compensation you or a loved one could recover; use our online contact form or dial (833) LETS-SUE 24/7 for swift legal aid, with no upfront fees or charges.
Citations:
Main Los Angeles Location
633 W 5th Street #2890 Los Angeles, CA 90071 (213) 596-9642.