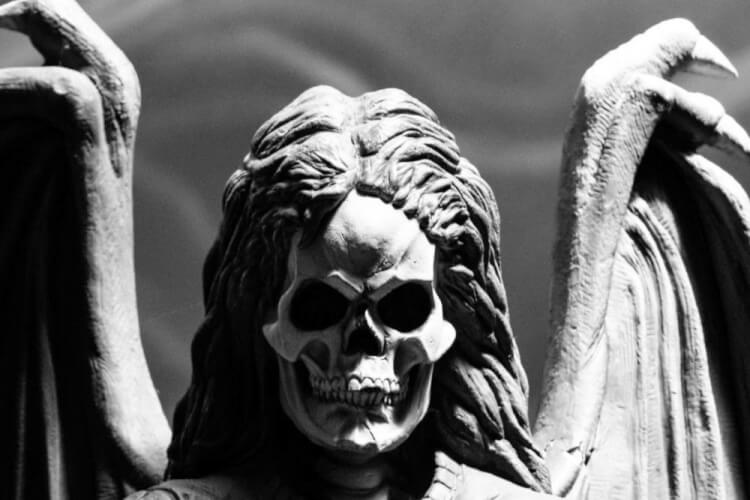 As the pandemic began to spread violently across the states and the world, it became imperative that there be a need for vaccination and improving vaccine access to curb the spread, prevent infectious diseases, and save lives.
However, with COVID-19 vaccinations in full swing, some cases started to arise where people suffered from severe illness and other medical complications after getting vaccinated, resulting in death.
How do Regulators Monitor COVID-19 Vaccine Safety and Vaccine Effectiveness After Approval?
The regulatory bodies (including the Ministry of Health, Pharmaceuticals and Medical Devices Agency, and others) are responsible for effectively monitoring the vaccine's safety and ensuring the benefits outweigh the risks after approving the vaccine.
To ensure effective monitoring of the safety of the vaccine, they:
Review and analyze adverse vaccine effects reported by public health authorities, consumers, and any information the vaccine companies receive locally and globally.
Evaluate summary or complete data of clinical trials, which include vaccine candidates with a range of age groups.
Collect safety evidence during all phases of the vaccine development process.
Implement passive surveillance systems, including systems that monitor real-time vaccine efficacy data and compare it to events expected to happen by chance.
Take immediate action to mitigate risks.
Ensure vaccine makers abide by the regulations, especially by carrying out ongoing safety surveillance since the inception of the vaccine.
Requires vaccine makers to have a risk management plan that monitors the risks and aims to minimize them.
Review of data of vaccines developed for new variants against immune response just like seasonal influenza vaccines.
Reporting of all events, including severe disease from reinfection and adverse effects, by healthcare professionals and medical providers helps regulators assess the role of the vaccines in causing the adverse effects and assist in determining safety issues.
Regulators also work closely with public health agencies (those behind vaccination programs) to take action if any safety issue arises. They can take various steps, including updating product information, preventing the release of a particular batch of vaccines, and restricting vaccine authorization. Regulators only approve vaccines once they determine the known and potential risks.
Commonly Reported Vaccination Adverse Events by World Health Organization
According to the World Health Organization, the major adverse events arising from the use of COVID-19 vaccines are as follows:
Myocarditis
Pericarditis
Anaphylaxis.
Myocarditis, or heart muscle inflammation, is a rare adverse event of mRNA vaccine use. Symptoms of myocarditis may occur within five days of the COVID-19 vaccine. At the same time, pericarditis symptoms can take two to three weeks after vaccination. Symptoms often resolve after some time, but some severe cases may require hospitalization.
Higher rates of myocarditis arising from Moderna are observed in some high-income countries. However, regulators believe that other factors are influencing these higher reporting rates. Sporadic cases of Anaphylaxis have also been reported, but even those TRUE numbers appear to be hidden or minimized by CDC. But under routine vaccination procedures, people vaccinated must remain at the center for 15 minutes so medical professionals can provide a rapid medical response to Anaphylaxis.
For AstraZeneca, Janssen, and CanSino, the following are the most significant adverse events reported:
Thrombosis with Thrombocytopenia Syndrome
Immune Thrombocytopenic purpura
Guillain-Barre Syndrome.
In the United States, for every million Adenovirus vector vaccines, there are two to three cases of thrombosis with thrombocytopenia syndrome. The country also records immune thrombocytopenic purpura and Guillain-barre syndrome for every one in 100,000 people. In a minimal number of people, immune thrombocytopenic can be fatal.
Besides the adverse effects mentioned above, studies show that vaccination policies have led to serious problems, including reduced health system capacity, socio-economic disparity and inequality, increased distrust of other vaccines, and more.
Fear of Lawsuits Over Early Deaths
On August 7, 2022, Dr. Harvey Risch, a top epidemiologist, spoke with Just the News about how insurance companies may start filing lawsuits against COVID-19 vaccine manufacturers. Expert expects insurance companies to take legal action against covid vaccine makers over 'early' and 'unexpected' deaths causing them to lose millions to early mortality claims.
Insurance companies overestimated life expectancies for individuals who took the COVID-19 vaccine. However, the early unexpected mortality claims pose a serious financial risk to insurers. They must figure out how to manage them. One of the ways to reduce their losses and financial risk is through lawsuits.
Dr. Risch isn't the only one suggesting action against vaccine manufacturers. Scott Davison, CEO of OneAmerica, claims that death rates rose to 40%. He stated that most early death claims aren't filed as COVID-related deaths. Compared to 2020, Lincoln National, one of the oldest and largest stock insurance companies in the United States, paid a 163% increase in death benefits in 2021, when COVID vaccines became available.
To make up for their losses, experts believe that insurance companies might further study the impact of the COVID vaccine on the public and whether or not the vaccines have anything to do with the increasing non-covid-related deaths in the country.
Since March 2021, posts in the United States have been circulating claiming that insurers are not processing life payments to vaccinated people. However, the American Council of Life Insurers denied these claims, disregarding them as "misinformation." They also do not view the vaccines as experimental, and any denials for claims have nothing to do with receiving the COVID-19 vaccine dose. Reuters state that there is no link to rejections of life insurance claims.
Tired of the Big Pharma Lies Passed on by Its Willing Accomplices in the For-Profit Media?
We believe most claim rejections are just dirty insurance company tactics that an experienced attorney can handle for you. Ehline Law and our COVID -19 vaccination attorneys can help with the insurers on your behalf to get you the benefits you deserve.
If a vaccine causes harm to a consumer, by law, they can not pursue a lawsuit against the pharmaceutical companies (sweetheart deal in exchange for billions in campaign donations?). However, they can qualify for financial compensation under the National Vaccine Injury Compensation Program. If you're suffering from a serious illness from the COVID-19 vaccine, contact us at (833) LETS-SUE for a free consultation on your case.