Sep 6, 2020
The Media Won't Report The Entire George Floyd Story. So Here Is Part.
---
Fact Check: Did George Floyd Have Fatal Levels Of Fentanyl In His System? Yes. True.
The True Story of What Happened in Minneapolis.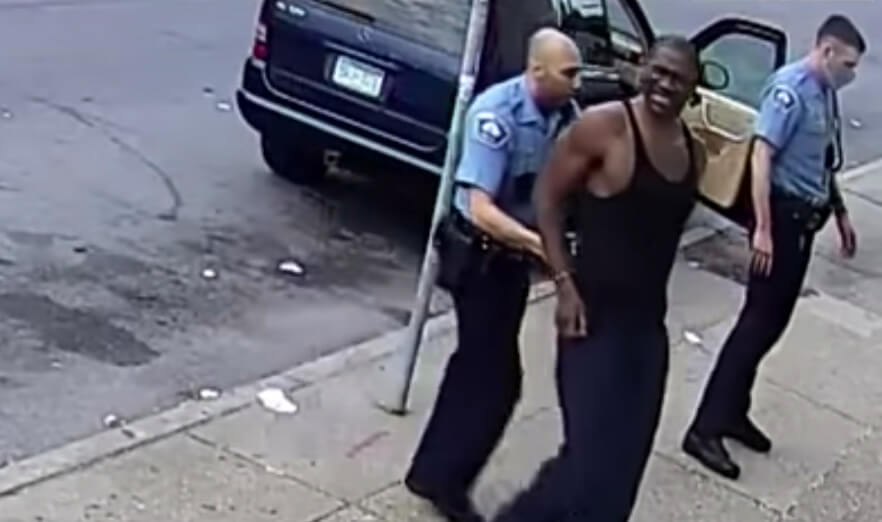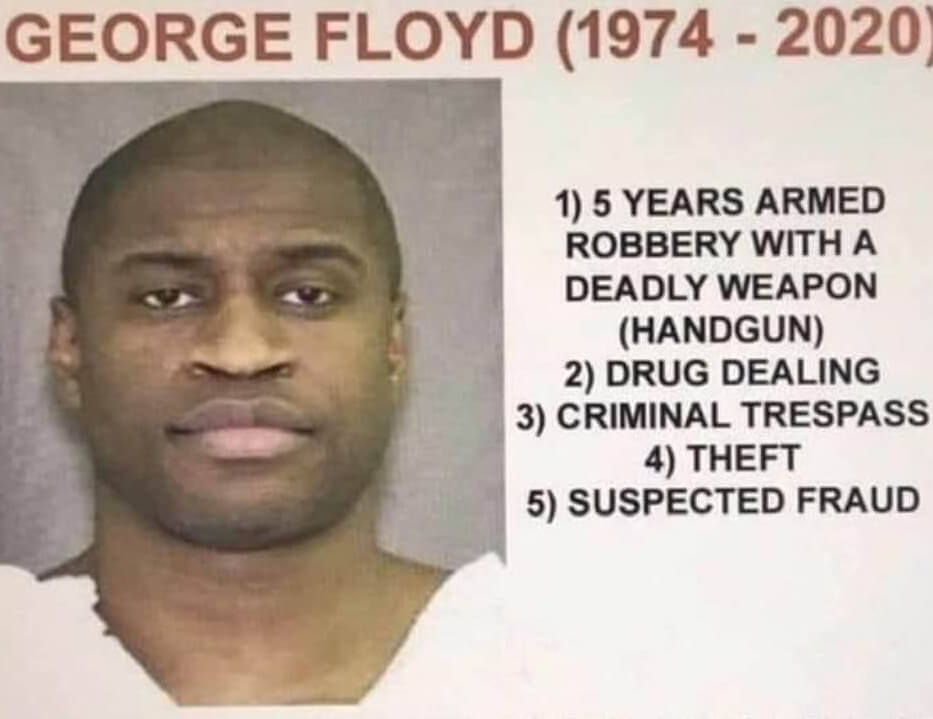 Yes, Floyd, who was a convicted armed robber, and felon, worked as a bouncer with officer Chauvin at a nightclub. As he was trying to drive away in a van, the police detained him for questioning. It was determined it was unsafe for him to drive while high, so an arrest was effected. Floyd was high on a fatal cocktail of drugs. That sure took forever to learn, right? Have the last three months been a blur to you? One protest after another? One set of looting after another? City after city beset by riots and severe disruptions?
Regardless of your position on civil rights, there is so much more involved in the case surrounding George Floyd's death than the mainstream media is sharing with you. It is this disinfo that helped give rise to the massive protests and Marxist BLM riots. In researching the case and its aftermath, we now understand so much more than was originally shared with the public back in May and June.
Death "caused by the police subdual and restraint in the setting of severe hypertensive atherosclerotic cardiovascular disease, and methamphetamine, and fentanyl intoxication."

That is one of the cores of the problem. We have a case of a police interaction leading to death. Perhaps it is a homicide or murder-- that is up to a jury to decide. Still, we have a murder case happening in Minneapolis due to the incident. And no sense of justice for anyone in sight. Not for George Floyd's family. Not for the family of the police officers. And certainly not for the nation at large.
It feels like a great, big wound has been opened up due to the framing of what happened. It is this that we must overcome somehow. What better way to start than to review the causes of George Floyd's death during the fateful night in May. Only then can we get a semblance of what truly happened. So our team reviewed the court records of what happened that night and below we present some of the important aspects for your consideration.
That is why sunlight is the best disinfectant. Our team reviewed the case and what is likely to happen next in the legal world. What happens next in social protest or in our national discourse or politics is anyone's guess. However, we can present what we know from our legal perspective. We take our decades of legal expertise to break down the info further. Ehline Law is a respected law firm in Southern California for this very reason.
The Case Surrounding The George Floyd Death.
The events on that May night in Minneapolis are still controversial. They also include many aspects the public knows. As well as many that we still don't know just yet. Furthermore, there is publicly available info that the media has yet to report on. It is this confusing situation that helped spark riots, trucks running over communists, protests, and looting all across the country. And it all comes back to that night.
True - George Floyd Was Wasted On Fentanyl.
Further review of the case reveals that George Floyd may have died that night regardless of what happened with the police. This included a large cocktail of drugs inside his system. In fact, the Hennepin County Medical Examiner stated that Floyd had a fatal level of the opioid fentanyl in his body. This included six pieces of evidence filed in the local court, according to the examiner and private examiners hired by George Floyd's family.
The County Medical Examiner Dr. Andrew Baker stated in his report that the autopsy revealed "no physical evidence suggesting that Mr. Floyd died of asphyxiation." The Examiner also noted the inclusion of both fentanyl and meth in his bloodstream. On the other hand, the Armed Forces Medical Examiner filed a separate memo regarding the conclusion of the Hennepin County Medical Examiner.
The Armed Forces examiner determined that Floyd's death was "caused by the police subdual and restraint in the setting of severe hypertensive atherosclerotic cardiovascular disease, and methamphetamine, and fentanyl intoxication." This info hasn't hit much of the mainstream press yet. As far as much of the coverage is concerned, it is just the "I can't breathe" quote and the arrest of the officers. But as we learned in law school, there is often so much more involved in the story.
What Will The Effects Be?
This is not so clear. As a matter of fact, there are still many implications to this case still yet to be resolved. And the current political and social climate means that there is a fair chance that they will not be resolved this year-- or indeed anytime soon. That is why the truth of what happened that night should be spread far and wide. It shouldn't just be a tiny part of a much wider media narrative. Instead, it must be a primary way that we look at the death of George Floyd. It gives us a greater chance for justice for him-- for his family-- and for our country.
We are too divided to keep treading along the same lines over and over again. The true details of that night-- all of the details-- should be utilized as a jumping-off point about the state of policing and our understanding of race issues in this country. We will continue to research the topic and give updates as we find out more. Keep it tuned here for more info and for further analysis of the state of our nation and our legal and police systems.
Michael Ehline is the lead attorney of the Ehline Law Firm Personal Injury Attorneys APLC based out of Los Angeles. Our Southern California team of experts specializes in both wrongful death and civil rights cases. That is why I decided to do more research on the death of George Floyd and the implication for our nation and our legal issue. With a concern this large, it certainly will not go away easily or anytime soon.
Works Cited:
Practice Area Information
---